The Covid-19 pandemic sent many of us back to our caves and left us fumbling for ways to make money from home. To the best of our knowledge and experience, many of us discovered ways to make ends meet and make up to six figures. So in this post, you'll learn how to make 6 figures from home even if you've never earned a college degree.
You can make 6 figures from by proofreading, freelance writing, blogging, virtual assisting, transcribing, dropshipping, and teaching online. It's also possible to make 6 figures from home by creating an online course, developing websites and blogs, selling SEO services, and Amazon FBA.
To be abundantly clear, this guide only focuses on the ways you can make 6 figures from the comfort of your home. So if you want to work remotely, for your own clients, and in your own terms, you will find this guide extremely useful.
We'll look at these work-from-home opportunities even further to give you more insight on why we believe they're good enough to make you 6 figures from home.
Where necessary, I've linked to additional resources from which you can find additional information to help you begin your business right from the comfort of your home.
Let's get started:
8 Ways to Make 6 Figures from Home
Work from home ideas are a dime a dozen. Just Google how to make money online and you'll be surprised at just how many results you get.
From opportunities that fit teenagers to positions you'd consider more professional, the internet presents you an ocean of opportunities to make money from home without a college degree.
But this post isn't about how you can earn fast cash completing surveys or whether you can make money by playing online games.
This guide is about how to make 6 figures from home every year and doing so at scale. So here's what you can to make $100,000 and more from the comfort of your home – in your pajamas.
1. Start a Proofreading Business and Make 6 Figures a Year
Do you have eyes that can easily catch errors in a text? Does spelling and grammatical mistakes make you feel like a sales copy could use more editing? Can you spot lack of flow in a blog post almost instantly?
Proofreading may be the ideal job for you.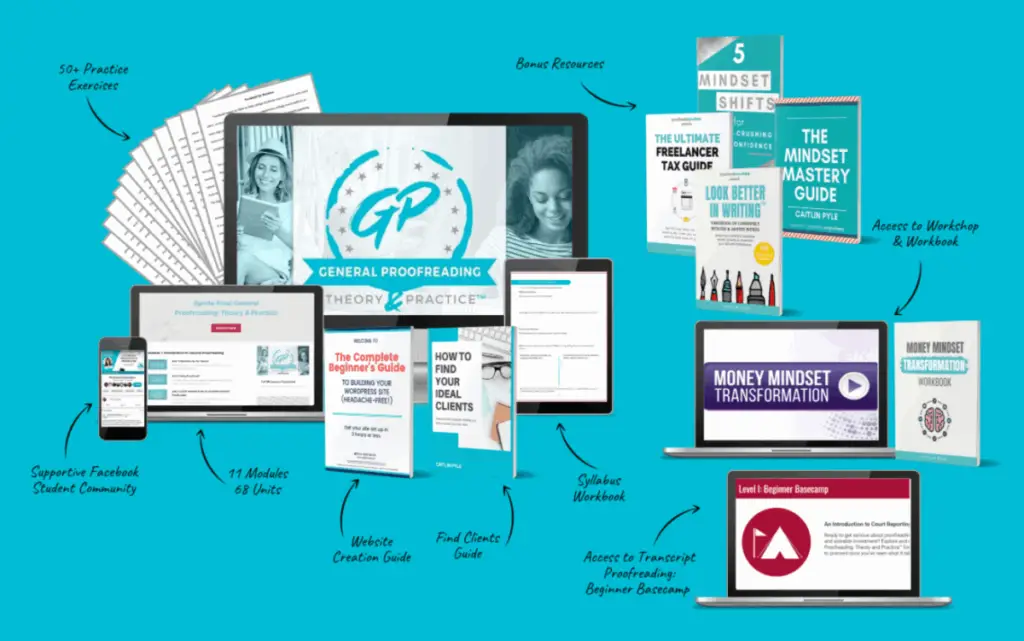 With a computer, Internet access, the right mindset, and strong communication skills, you can build a proofreading business that earns you 5 to 6 figures salary every year.
There's a high demand for proofreaders, and for a good reason.
You see, a content creation process can be almost half-dead without copy editors. Without a proofreader, it would be difficult to tell whether a piece of writing deserves to go live online or to a local publication.
So as an editor, your work is to ensure every sales, blog, recipe, or magazine copy is free of fluffs, grammatical and spelling mistakes and your work should follow the content structure requested by your client.
The earning potential of this business doesn't look bad. The standard average earning for a proofreader is around $36,000, with the possibility of scaling the business to a 6-figure income by growing your client base and doing more business.
To be clear, you don't have to be an English expert to work as a proofreader, but you need to have some months of writing experience at least.
You can then advance your proofreading skills by looking at the Proofread Anywhere course by Caitlin. While it's not mandatory to take the course, the materials taught in it can help you start, establish, and scale your proofreading business fast.
2. Make 6 Figures From Home as Freelance Writer
I've read countless Facebook community posts about how writing isn't for everyone, which is true to a great depth.
But for those of us who have the power of words, freelance writing can be a great opportunity to build a six-figure business from home.
So if you love expressing yourself in words, and you can write copies that hook readers from start to finish, freelance writing may be the best opportunity for you.
Freelance writing doesn't just give you the freedom to work from the comfort of your home. You also set your own schedule and work in your own terms. What's more? You determine your rates, which makes it possible to build a six-figure business at scale.
There are literally hundreds, if not thousands, of platforms where you can find freelance writing jobs. From Upwork and Freelancer to Pro Blogger and People Per Hour, you can market your freelance writing service virtually anywhere on the web.
One profitable option to create a six-figure freelance writing business at scale is personal branding. Here's where you build your own website to create an online presence, promote your website online, and then engage customers with your ads copy and writing services.
3. Start a Blog that Makes 6 Figures a Year
Blogging is a great way to make 6 figures per year, and that's so provided you follow a proven blogging framework.

To be abundantly clear:
Blogging isn't a plug-and-play business idea where you invest your money today and make profit in 30 days.
It's a process.
The process requires months of planning, repetitive execution, and consistency. And if you put in the hard work, while trusting the process, there's no reason why you shouldn't build a six-figure business from the comfort of your home.
I've said it repeatedly that you need to follow an established system to succeed at blogging. And while there are many systems on the web that you can follow, I find Income School's Project 24 to be quite comprehensive. 
Here's why:
Income School teaches you how to set more realistic blogging expectations, so you can build a sustainable business in at least two years. And if you follow the process keenly, and be consistent the entire time, you just might make $10,000 a month, an equivalent of 6 figures a year.
I do understand that Jim and Ricky have taught the most controversial approach to blogging. But based on my personal experience, blogging based on the method they teach can yield you results.
You can read more about my blogging journey with Income School here.
4. Become a Virtual Assistant
You can make 6 figures per year as a teenager by working as a virtual assistant from the comfort of your home, and you don't need to have a college degree for this.
Virtual assistants assume different roles, so this might not be a good fit if you're not a multitalented individual.
A client might want you to write content, manage social media accounts, do some customer support tasks, run SEO testing, and so much more.
So it's best to set realistic expectations if you've chosen to become a VA. That means knowing your limits in terms of what you can do best and what you can't.
Then focus on the areas where you can perform well.
You get the idea.
5. Build a Six-Figure Business as a Transcriptionist
There was a brief moment when I viewed transcription as a hard online job that doesn't pay well.
But having tried it myself in the days before blogging became my new passion, I realized that it's possible to build and scale a business in this niche.
Transcription is about converting speech to text.
If you're someone who can pay close attention to details, and you can write down anything and everything you hear, you might want to consider getting into this space.
You will need some training to get started as a transcriptionist. So I highly recommend that you check this Transcribe Anywhere course.
6. Start a Dropshipping Business
Dropshipping online is a profitable business idea that can earn you fix figures from the comfort of your home.
While you'll be working with suppliers as a dropshipping business, you won't have to manage any inventory. Rather, you'll build a traffic channel that connects the suppliers with the target customers.
One of the best things about dropshipping is that it's a scalable business. That means you can make even more money every year if you spend more time working on the business.
While there are many guides on dropshipping, we found this one to be in-depth enough to help you get started on the right note.
7. Create and Sell Online Courses
Many individuals are making six figures a year by just creating and selling courses online.
So if you've been thinking of launching your course, but you're not sure whether it'll give you the results that you expect, it's better to try than not try at all.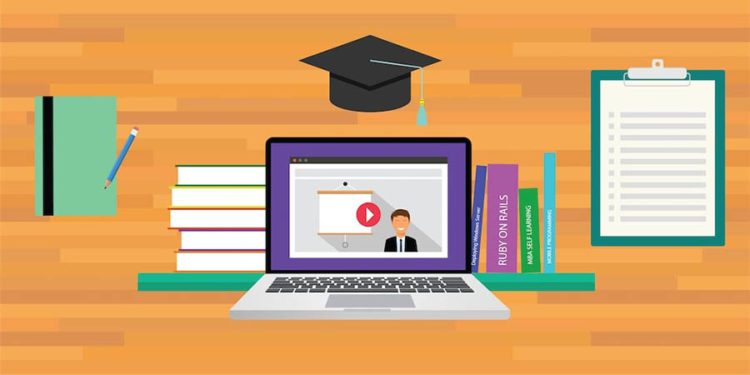 Take blogging courses, for example. These ones usually sell like hot cake, and that's because many people are getting into blogging and therefore want to learn how to make money as bloggers.
Programming is also another option to consider. If you're someone who has great coding skills, you can convert your skills into cash by creating a course you're sure people would love to take. 
8. Develop Websites for Clients
Web development is a big business right now. At the bare minimum, big and small companies invest in building, growing, and scaling their online presence in the digital millennia. And there can't be a better way to explain why web development is such an on-demand field.
This field requires that you have coding skills, a portfolio, and some experience.
If you understand the fundamentals of programming languages such as JavaScript, HTML, PHP, CSS3, and Nodejs, just to mention a few examples, you can develop website application for clients and make 6 figures a year right from the comfort of your home.
Final Thoughts
Quite frankly, there are no hidden secrets on how to make 6 figures right from the comfort of your home. Hundreds of people make this much ever year, and you're not an exception.
What you need to do is to identify an opportunity that would be more appropriate for you, and then put in the hard work until you star earning a six-figure salary.
Keep in mind that consistency is the number one rule to observe. And eventually all the hard work you put in will pay off.
What is the easiest way to make six figures online?
There is no universal answer which way is the easiest. It all depends on your interests, skills and experience. Only you can determine for yourself what will be easier for you, dropshipping or web development, for example.
Can you provide for your family with Uber jobs?
It is possible for some people to earn a living by driving for Uber, but it can depend on a variety of factors such as the hours worked, location, level of demand, and expenses such as car maintenance, fuel, and insurance.