Income School Project 24 Course Detailed Review: If you've been looking for a guide for starting a blog or a YouTube channel, the chances are that you have come across the name Income School Project 24…and you probably have taken time to watch the two men behind the funny videos; Ricky and Jim.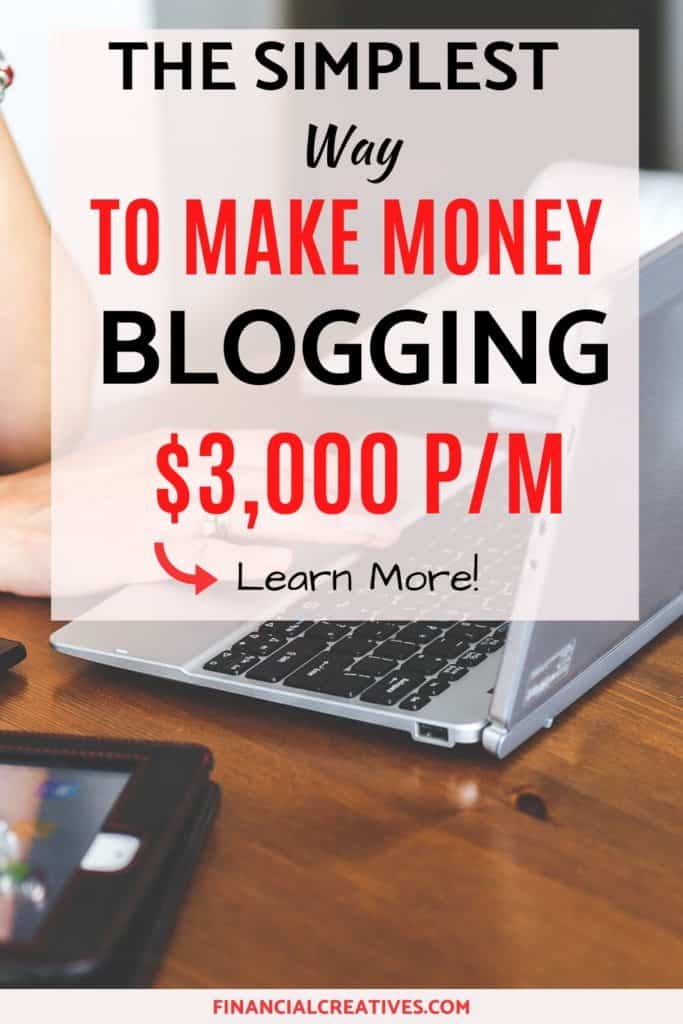 Now you are wondering if the course is worth a try or that Ricky and Jim are just some other hilarious guys looking for traffic and fame online.
I must agree that they made me laugh the first time and still are, but there is no doubt about the content of their tutorials.
Ricky and Jim are employing charisma and humor to teach the art of blogging effectively. I have followed their story, primarily how they've managed to start so many niche websites that generate thousands of dollars monthly.
What I find fascinating is that they base their tutorials on what they are presently doing and not something they did two or three years ago, as most bloggers do. After becoming inquisitive, I enrolled for the course, and in this post, I'll give you my honest Project 24 review.
But before we dive into the course nitty gritty, Have I personally benefited from this course? My answer is YES! In fact, I managed to earn over $3,000 in the month of April from my website! Thanks to the practical knowledge offered in Project 24.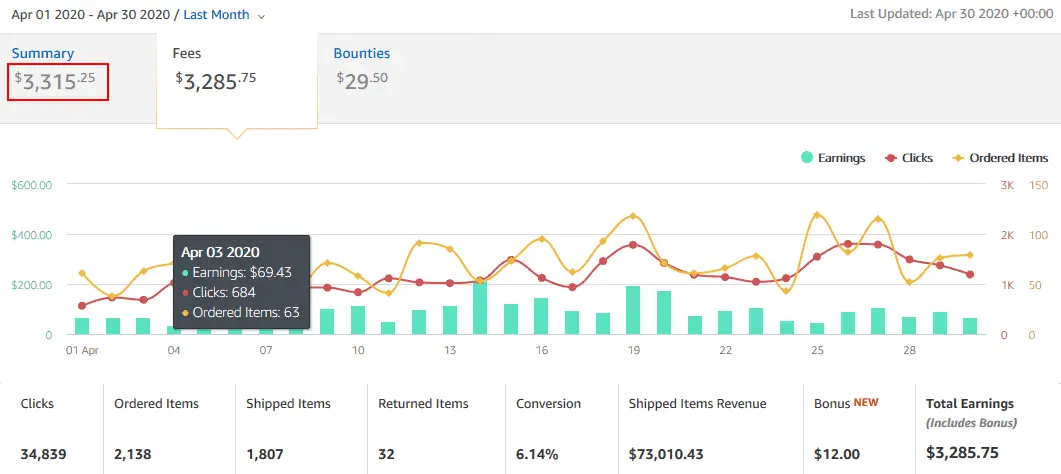 What is Project 24?
Project 24 is an online training run by Ricky Kesler and Jim Harmer that show you how you can build a profitable niche website from scratch and get to make money full-time in 24 months.
Both Ricky and Jim are from Idaho, U.S, and are known to have been childhood friends.  Jim is a law graduate who is famously known for creating ImprovedPhotography.com, a photography site. Ricky, on the other hand, is a trained engineer.
Income School is chiefly a training website for those who want to learn about creating a lucrative website or blog. But still, Income School also refers to their YouTube channel that you can check out here.
Generally, Project 24 does NOT GUARANTEE you money, but their concept is tailored to help you make $2,000 or more a month.
Ricky and Jim talk from experience, and they are convinced that whatever they share can work for anyone out there. At least that is what most Income School reviews suggest, and it's the real truth because I have lived it.
I, for one, tend to agree here after I have been able to make $3,000+ a month after signing up for their course, mastering the concepts and working like a horse.
What Makes Project 24 Different?
Above is a question that I asked when I first learned about the Project 24 course. Well, there are two notable things that Income School is doing differently on Project 24.
One, Ricky and Jim are not using premium keyword suggesting tools like SEMrush, Ubersuggest, and Ahrefs. According to them, the tools are inaccurate and ineffective as they do not give the real search data. Some people tend to disagree with their arguments, however.
The other different thing about Income School is that it doesn't advocate link building. The founders see it as a spammy practice, which puts your site at risk of getting penalized by the search engine, Google, in particular.
They advocate for the ''create impeccable content that solves people problems and other creators will link to you organically''
Lastly, you'll get to know some of their great websites that are making thousands. They apply the same principles that they teach to create these websites.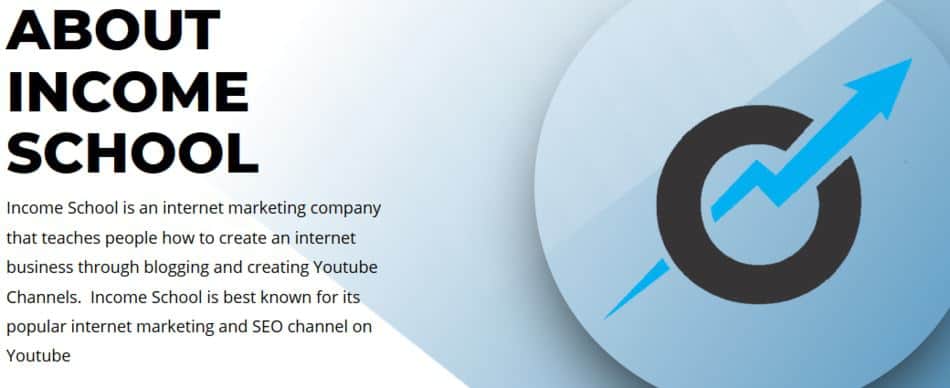 What Does The Course Offer?
Project 24 promises to teach you how you can make money passively by building a website. The estimated period is 24 months, and so the project is not a get-rich-quick scheme.
In this training, several courses or modules are involved as follows:
Course 1 – 60 Steps to a Profitable Site (Main Course)
The first course is my favorite on Income School Project 24. It covers everything one needs to build a productive website, and I've been able to use the steps to develop and grow my blogs.
I am particularly impressed by how the module walks me through the following:
Niche selection
Search analysis ( Keyword Research)
Website set-up
Learning SEO
Site monetization
Creating promotional videos
How to write multiple articles
Note: This Course includes all the other modules that I'll mention below
I must say that there's so much I didn't know before signing up.
You'll notice a timeline for the first module, which is meant to help you set goals. I suggest that you use it. What you need to know about the timeline, however, is that:
It pushes you to complete all the 60 steps in 2 months
After that, you need to create at least seven blog posts (articles) every month
Earnings at the beginning shall be small, but it only gets better after the six months
In general, the 24-month timeline should help you make $42,828.94.
Is it a guarantee?
The answer is no, but if you ask me, the estimates are possible with dedication. Of course, you have to follow the steps promptly.
I WANT TO SIGN UP FOR PROJECT 24 COURSE ALREADY!

Module 1 – Picking a Profitable Niche
If you are looking to learn how to start a blog that earns money, you need to pick a lucrative niche. There's no doubt that it can be daunting, and that's why I recommend you sign up at Income School and take on this module. It makes the whole thing effortless.
The module is a 50-minute video tutorial that will help you pick the most profitable niche based on your market goals and desires.
Module 2 – No-Nonsense SEO
This is a 50-minute video training that explores the basics of how to do SEO effectively. As I had mentioned, the instructors (Ricky and Jim) don't advocate for link building as an SEO strategy. So, they have their version of optimizing your content. It's a fantastic reason to sign up for the SEO course.
Module 3 – Traffic Snowball
Indeed, investing time and money in a blog or website doesn't equal results. Sometimes, you just can't get traffic, and it can turn depressing.
How about you prevent yourself from getting to that point? I am talking about taking on the traffic snowball module.
It gives you the strategies that you need to draw traffic to your site without wasting so much time or money. The plans promise an improved chance of a quick return on investment.
Module 4 – Email Marketing 101
Ricky and Jim recommend a company that charges 95% of its features almost a quarter price of what most email companies charge.
The company in question is SendInBlue. It's seen to have mastered the secret weapons that big players like AWeber, MailChimp, and Drip have been keeping close to their chests.
Learn more about SendInBlue here as you master how to start a blog to make money.
Back to the email marketing course, Ricky and Jim teach on how you can create an email list and why you need one.
Module 5 – Myth Busting
Here, Ricky and Jim discuss keyword golden ration (KGR) and other myths that are supposedly effective, but in reality, according to them, they are insignificant. The two don't just say it for the sake of it but also go to the extent of showing you solid facts. You just have to sign up to get the full picture.
Module 6 – How to Hire and Train Writers
Though you may be an exceptional blogger, it reaches a time that you cannot do all the writing by yourself. That's likely to happen when you start growing your traffic, and the demand for your blog posts and newsletters increases.
Consequently, it may mean outsourcing writers. According to Ricky and Jim, there's no harm in doing so if the writers you hire can match your style and standards.
In reality, that is not possible because all writers are unique in their way. With this module, however, you can train them to be just as good as you.
I think everyone who wants to start a blog and make money needs to consider the idea. I'm contemplating the tips to bring several writers on board while maintaining the quality and style of my blog.
Module 7– Photography Start
I remember mentioning that Jim has an interest in photography. This 8th module is majorly his expert knowledge.
It takes you through the fundamentals of photography to enable you to create quality and attention-grabbing photos for your website.
The module has helped me produce my images and save on cost. So, I no longer have to hire photographers, and rarely do I buy images from stock sites.
Module 8– Review (Your Other Websites)
This model speaks highly of Ricky and Jim. Not many instructors can dedicate an entire module for reviewing your already-submitted websites. And that's not all.
They give you 15-minute long video feedback to help you know where you need to improve. It's a fantastic opportunity to get better as the training progresses and as you continue building your site.
Module 9– Improve and Speed Up Your Writing
Interestingly, this 9th module was suggested by a trainee. It trains on how you can write much faster and still maintain the quality of your article. It has helped me polish my blogging skills a lot. Thus, it's an essential module when starting a blog to make money.
Module 10– Monetize Site with Ads
You probably know that ads are an effective way of monetizing a site. Well, this module goes more in-depth to explain how you can do it smartly, like an actual pro.
Instead of putting ads all over your web pages, this new Project 24 training explains how to do effortlessly and effectively. I have used it to monetize my blog through Ezoic and AdSense ads.
Module 11– The Success Mindset
Lastly, the Success Mindset is the latest addition in the Project 24 series, and it's worth every second of your time. Ricky and Jim want you to develop a business outlook once you start creating a website.
The module shows you how to conquer your fears and go past your uncertainties in as far as running a website is concerned.
Any Other Resources?
There are several other resources on Project 24 instrumental in learning how to start a blog for beginners step by step. Here are the ones worth mentioning at this time:
1. Weekly Email Digests
Income School always sends you a collection or articles via email every week that you can use to review the week's training. They also take the opportunity to share the emails exchanged that week.
2. A Members-Only Podcast
Registered members like I have the opportunity to listen to podcasts that teach about the newest techniques. So far, there are two series to listen to, but Ricky and Jim promise that more are on the way.
3. Online Community
An online forum is available for registered members only. It's helpful when it comes to answering questions about the training.
The exciting thing is that the community celebrates the milestones that the members reach.
Whether it's a win or a major accomplishment, they'll take time to celebrate it. I consider this motivational for all members.
4. Download Function
In case you find content that you would want to read later, there's a download function to help you download it effortlessly.
5. Acabado Theme

Ricky and Jim claim to have tested several WordPress themes, and they even go to the extent of recommending several. My favorite on their list, however, is Acabado, which I currently use on my blog.
Here are a few reasons why I think it's the best for WordPress:
Stupid Fast – Those are the words that Ricky and Jim use on their website, and I tend to agree with their choice of words.
Acabado is designed to load insanely fast even when your site is image-packed or on mobile.
SEO-friendly – If you are looking for a plugin that will aid in achieving your SEO goal, then Acabado is the theme to go for.
It's loaded with several SEO tools search as Schema, and this makes it great for anyone who wants to rank higher on Google.
Clean design – Acabado helps me to redesign my web pages in just three minutes, something I consider ridiculously impressive.
What Are Acabado's Best Features?
There's so much I like about Acabado, but these three features stand out for me:
Homepage Customization – The use of many themes creates confusion on your homepage, and this forces your page visitors to wander.
The advantage of Acabado is that it gives you absolute control over everything.
Anti-bounce protection – Let's face it; no page visitor fancies pop-ups. But since they are a way to monetize a website, I cannot advise you not to use them.
How about you give your site visitors the option of receiving nonintrusive ads. That's what Acabado promises, and its working just fine on my blog.
Image optimization on Pinterest – Pinterest is a fantastic promotion idea. The problem is that images tend to occupy excess space and may end up making a web page appear weird.
Acabado addresses the issue by giving you the option of hiding the pinnable images in your web pages. The feature, thus, allow you to still have pictures within your post but without the inconvenience of having to look massive and blurry.
So, are you ready to start using Acabado? Use this link to sign up and get the best value.
Any Proof of Concept? Can I Make $2,000+ Per Month?
Since signing up for Income School Project 24, I have managed to create at least three websites that I have sold.
These websites have earned me thousands of dollars, which I think is something I would not have managed if it were not for Project 24. Of course, I have also gathered experience from other places trainers and resources.
When it comes to blogging, the 60-step guide has helped me convert my blog from being just a digital journal into a productive online business. As stated earlier, I now make more than $2,000 a month on my blog passively, working part-time, and it is majorly thanks to Income School.
Wondering how?
Ricky and Jim talk about leveraging ads, which is something I have taken to heart. Advertisements, especially from Ezoic and AdSense, are the primary income earners on my blog and I just applied for Mediavine after clicking the monthly 25,000 sessions mark and I'm really looking forward to the approval which will surely skyrocket my income.
But wait a minute; they don't recommend that you go all out and stuff your website with ads. Most page visitors find the ads very annoying, especially when they are everywhere.
So, just sign up for a basic SEO course to learn how to do it correctly.
How About Youtube?

I have also followed carefully their YouTube channel and recommendations, especially the tools.
I've used a few of their ideas to launch a YouTube channel where I talk about making money online, finances and entrepreneurship. The tips shared by Ricky and Jim have been useful in helping me run my YouTube channel, and expanding it into a HUMIX video platform to increase views by 30 and earnings by 4.
I have followed the steps they recommend, and things are so far looking good. Though I am still not at the peak of making it on YouTube, I can't complain about the progress.
Who Should Sign Up for Project 24?
If you fall in any of the categories below, then I recommend Project 24 to you:
You are into website flipping (the buying and selling of websites) or are considering pursuing it.
You are planning to build a money-making website from scratch
You have been blogging without any success and you'd like to change your course.
You are planning to buy an already established website and convert it into a lucrative asset (and not to sell it).
Why Should You Sign Up for Project 24?
Considering that there are many blogging tutorials, with some even offered for free, why should anyone sign up with Project 24?  It's normal to have such a concern.
Well, here the obvious reasons:
Income School always updates its content, with new teachings added regularly. As I mentioned earlier, Ricky and Jim are not teaching things they did years ago, but what they are doing now. So, the content suits the present trainees.
I consider this important as they address the current challenges facing us bloggers. I always look forward to watching their newly-posted tutorials. And each time I do it, there's something new to learn, and the experience is more exciting.
Excellent Members-Only Community
I like the fact that I can throw my question to the Income School online community and get an answer for it. Income School primarily offers technical support through this alumni community.
But still, their email response is terrific. You don't have to wait for days to hear from them.
Affordable Recommendations
Most people get discouraged from pursuing specific online courses because the instructors recommend expensive tools. Things are, however, not like that on Income School.
Ricky and Jim mostly recommend affordable and sometimes free software. And if they suggest costly tools, they only point out a few. What's more, they tell you beforehand how much they'll cost you.
I like the fact that Ricky and Jim don't just focus on upselling people. They also take time to explain the various issues that site visitors and members have. You'll see the answers in the comment section of every video.
One thing that discourages most people from signing up for online courses is poor images and audio. That is, however, not the case with Project 24.
I must confess that Ricky and Jim have done a great job of keeping the videos highly engaging and audible.
Lastly, Ricky and Jim live for the online community. They are excited about what they do, and they focus on imparting the same excitement to their trainees. You can see this from the tutorials.
How Do I Sign Up for Project 24?
It's quite simple. First, use this link to complete the online registration form and do the necessary billing. You'll receive login details that you can use to access the course.
How Much Does Project 24 Costs?
During your first year, Project 24 costs you $449, and you get to pay $199 in the subsequent years. Income School gives you the freedom to cancel your membership anytime you want, though there are no refunds.
But due to the Covid 19 situation, Ricky and Jim are offering the course at a discount. It is not clear when the discount offer will expire, and that's why it is essential to sign up while the opportunity is still there.
Conclusion
Income School Project 24 undoubtedly has one of the best, down-to-earth, humorous instructors. Ricky and Jim combine humor, industry experience, and financial prowess to bring to you a program that focuses on perfect solutions to real-time issues.
I am a member, and I have no reservations about recommending the training to anyone looking to build or run a website.
Liked this post? Share it on Pinterest!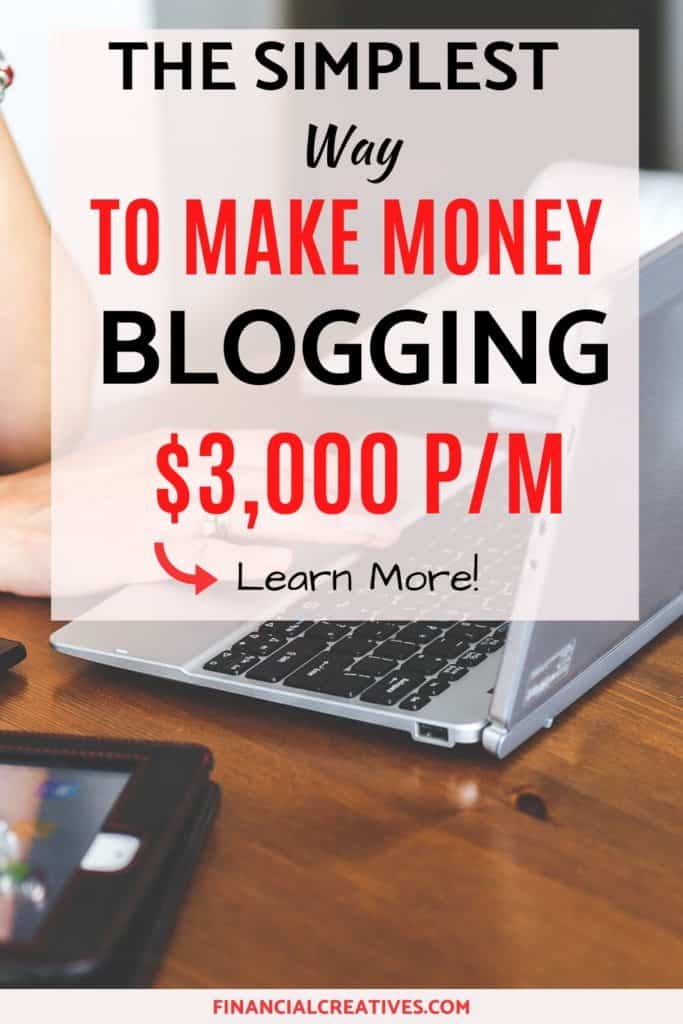 Why is Project 24 Income School useful?
This is a useful tutorial site for those who want to learn how to build a profitable website or blog. As stated, you will be shown how to build a profitable niche website from scratch and start making money full time in 24 months.
How long does the Project 24 course take?
The course is designed to be completed in 24 months or less, but the length of time it takes to complete will depend on your individual progress and commitment.