In the course of your job hunting, have you come across AOJ online jobs? If so, was your first reaction like, "Is AOJ online jobs legit or a scam?"
It's worth noting that AOJ online jobs is not a scam, but it doesn't offer what it advertises. The website advertises work from home jobs but does not provide any of that. Instead, they redirect you to external survey sites.  
To discover more on whether or not these jobs are legit or a scam, what company it is, how it works, and much more, keep reading…

Is AOJ Online Jobs Legit?
AOJ is a legit website but they are not truthful in the way they make money. The site does not offer what they advertise. You won't get any job listings on the site. 
However, you can consider the platform a site for employment opportunities since it recommends you to survey sites that can earn you money once you complete the surveys and promote the platforms.
When you know that AOJ will gain from recommending you to become a member of other sites, you might question why it promises work-from-home job opportunities. This and certain red flags on their website can make an individual conclude that it is not legit.
Contrary to what you might expect to get from AOJ, how it presents itself is way different from what you can imagine regarding online jobs.
Rather than getting a work-from-home online job opportunity that can help you make some money, the work you will get from AOJ includes sharing with others the training videos, conducting surveys, and promoting the websites.
Therefore, if you want a site that can help you grow and develop, AOJ doesn't qualify. It promises to give you jobs with good pay, but in a real sense, what you earn from the activities on the site doesn't match your contribution and investment.
Also, there are certain red flags that might not only disappoint you in AOJ but can also make you conclude it is a scam.
So, what are some of these red flags that might bring suspicion?
For credibility and security purposes, legitimate sites ensure they have SSL features. Unfortunately, AOJ online jobs does not have an SSL certificate, which is strange.
When you visit a website, you expect to get to the home page. AOJ, on the other hand, has a question page for pre-screening immediately after you open the first page.
A legit company would have a fixed domain name or a logo that identifies it. AOJ has various addresses that access their website and a variety of the business name, too. All of them work in a similar manner.
Strange Pre-Screening Questions
All the AOJ sites contain pre-screening questions, which you are to respond to as you apply. Interestingly, it doesn't matter if you give your answer as yes, no, or leave a blank space. The process is successful either way.
Weird Application Process
When applying for AOJ online jobs, it's no doubt you expect to see job opportunities. However, you will get 8 survey sites with which you are urged to create accounts.
This is weird because it is not related to what AOJ work from home promises you.
Therefore, considering and thinking through the above red flags and the reality contrary to your expectation from the site can help you gauge whether or not AOJ online jobs is legit.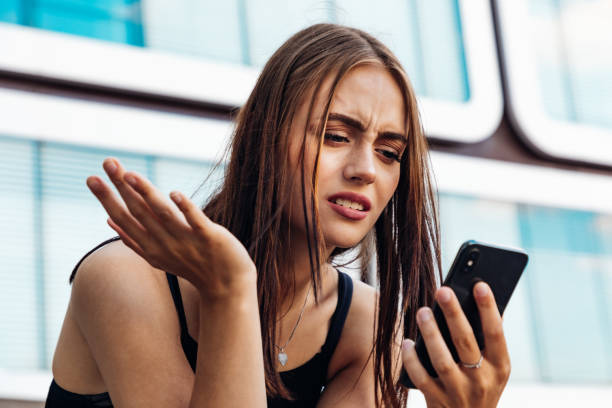 What is AOJ?
AOJ, American Online Jobs, is a company that offers online work-from-home job opportunities. It is, therefore, a site for online jobs.
Founded in February 2008, this company gives an impression of being a trustworthy job site.
When you want to find out about the company and the job offers, you can visit any of its sites, AOJ.com, AOJOnlineJobs.com, AOJOnlineJobs.net, or AOJWorkFromHomeJobs.com. They all function in a similar manner.
When you need a work-from-home job opportunity, you might land in any of these sites. When there, you get the impression of interacting with a legit site that will give you real jobs. Unfortunately, this is not the case.
Unfortunately, you cannot get much from the sites. Other than the support email, the website lacks any other contact information.
Also, you don't get a complete disclosure of individuals behind the platform. If you thought of learning from the About Us page on the site, well, it has none.
Who is the Owner of AOJ?
Unfortunately, there is no clear information on the internet nor on the sites about who created or owns AOJ.
The owner is not disclosed. However, there is Brenda, who is on the training videos. Also, there is another guy involved in their initial videos.
Therefore, there is some secrecy behind the owner and creator of the site. Perhaps they don't want to disclose their identity; who knows?
How to Apply for AOJ
To apply for AOJ, you will have to visit their website, go through pre-screening questions that you are required to answer.
Once you give a response to the questions, you will be redirected to a different platform where you sign up to get an account. You will end up signing up with survey sites.
However, since the site, Life Point Panel, where you first get a transfer to, is not related to AOJ, you might wonder why you have to go through all that.
It is a survey site, and AOJ is an online jobs site; what is the relationship when all you want is to apply for a job?

Once you sign up with Life Point Panel, the next survey site is Online Flex jobs. If you thought you would get an offer for an online job on the platform, well, unfortunately, there are none.
Other than signing up with the survey sites, AOJ requires you to give your details for you to purchase and install certain software for anti-virus. When you agree to buy it, AOJ earns a commission for the purchase.
Furthermore, the application process still continues. There are other survey sites that AOJ will suggest you sign up with. Such include Toluna and InboxDollars.
The good thing with these other survey platforms is that signing up with them is optional.
After the survey sites, there is training on the platform. You will have to register by filling in your initial name and an email address on the application form.
It is through the training on the platform that you learn about referral marketing. The knowledge and information you will earn is general, though. Moreover, the training also teaches you how you can come up with your own AOJ website.
Can You Make Money With AOJ?
No, you can't make money with AOJ. There are no job listings for work-from-home opportunities, making it impossible to make money in the long run. However, from conducting surveys and promoting the sites on AOJ, you can earn some money.
When applying for AOJ jobs, you will come across several survey sites. If you continue and take up the surveys on platforms such as Online Flex and InboxDollars.
As you keep on with the application process on AOJ, you can decide to join these sites, complete their surveys and make some money on each one. However, the payout you will get can't compare to the energy and time you invest; it is way too minimal.
Other than completing the surveys, you can also make money by promoting the sites. This means you become an affiliate marketer for the survey sites.
Once you promote the sites and get referrals, you will earn some money as commission.
For site promotion, you need to post ads about them for someone to click on the link, and you earn from that. This, therefore, means you have to utilize your social media platforms to get clients who will click on the links.
Furthermore, if you get to love affiliate marketing and would like to continue earning commissions from it, you will need to gather more information and knowledge on top of the training you get from AOJ.
Therefore, if you want to make some money from AOJ online work-from-home jobs, you will not get a list of these job offers. However, in the course of your application, you will be prompted to sign up with survey sites.
From these platforms, you can make money in two ways; completing the surveys or promoting the sites through affiliate marketing. Moreover, the pay you get here is minimal.
Therefore, if you saw AOJ as a potential means of making money from home, it might not be the right site.
As much as you will be going through the application process and steps involved systematically, AOJ will not direct you to any list of online jobs.

Is AOJ Online Jobs Real?
No, AOJ jobs aren't real jobs. When you visit the platform, you will not get a list of job opportunities. Rather, it will lead you to other platforms through which you can make a small amount of money from conducting their surveys to promoting the sites.
Therefore, if you are a stay-at-home mom who wants to keep herself busy, make some good money and develop, AOJ is not the best platform for you.
Remember, if you join any survey platform AOJ recommends to you, it will earn a referral commission. So, rather than connecting you with real work from home jobs, it benefits itself by earning from you.
Frequently Asked Questions
1. Is AOJ Online Jobs Real?
No, AOJ online site is not real. The adverts are misleading since there are no specific work-from-home job opportunities.
On the contrary, you will be urged to get an account with survey sites from where you will earn by completing their surveys and marketing them.
2. Is There Any Online Job That Really Pays?
There are a lot of online jobs that pay well per hour. Some of the jobs you can try include virtual assistant, affiliate marketing, and also blogging.
You can also check sites that offer transcribing jobs or can try selling feet pics online.
3. Is AOJ Worth Your Time?
No. If you want a job with high-income potential, don't think of AOJ.
If you resort to completing surveys for the sites, you will make a small amount of money regardless of the effort you put.
On the other hand, if you rely on the training you get from AOJ about referral marketing, you won't get much. Their member's area training is so elementary. You will need to research some more or enroll in another course to enjoy the long-term profits that come with affiliate marketing.
Conclusion
With many work-from-home job offers, you might fall victim to scamming. In case you had come across AOJ online jobs, you have an answer to the question, "Is AOJ online jobs legit?"
This company promises job opportunities to job seekers but doesn't offer the same. Instead, they lead you to other survey sites which require you to complete their surveys and earn. Also, you can be an affiliate marketer for them and get your commission.
Also, when you visit the website, which apparently is secretive about the founder or owner, you come across some red flags which leave you wondering if it is indeed legit.
Therefore, before you get yourself into AOJ online jobs, research thoroughly.
Resources
Can AOJ help me find a job?
American Online Jobs is a legit company that offers online job opportunities. But the site advertises work from home, but does not provide any of it. Instead, they redirect you to external survey sites.
Can I trust the employers on AOJ Online Jobs?
It's difficult to determine the trustworthiness of all the employers on AOJ Jobs. Users should use their best judgment and research the employers before accepting any job offers.