With a day job, it is tough to make 10k in a month or a week. So, most people will think that it is impossible to make such money in legitimate ways.
If you have been wondering how to make 10k fast, don't worry; the digital era has provided us with the best opportunities to make money easily.
All we are expected to do is learn these ways and put in the needed work to earn this amount in a week or a month.
I have compiled 10 ways worth trying in order to earn 10k fast. However, all the ways might not be one size fit all, but at least each individual can find their best choice and implement it.
10 Ways On How To Make 10k In A Month
1. Start Dropshipping
Dropshipping is an online business where you do not own a shop or a store but you can resell stuff from AliExpress, Alibaba, and eBay.
Once you identify the products, you can resell them either on Amazon or set up an eCommerce Shopify store.
The best thing about dropshipping is that you can sell products from someone's store. Once you set up a shop on Shopify, Orbelo automates the whole process and products are shipped to clients without your involvement.
With a store, all you have to do is market your products through social media pages for people to place orders.
From online reviews, people have made over 10k in profit in a month once their stores are well established.
To make $10000, you can sell ten products for $1000 or sell 100 products for $100; the choice is yours.
2. Start Affiliate Marketing
Most companies such as Amazon have been investing in affiliate marketing. Ever heard of the Amazon affiliate program?
You might wonder what affiliate marketing is? Affiliate marketing allows you to promote companies' products and services, earning you a commission per lead.
Amazon being the largest online retailer company offers an affiliate program that anyone can join.
It is an easy to join entity where you can sign up for free and start making money. However, signing up might be easy, but making actual money from sales might be challenging.
Some of the best ways to make 10k Fast from Amazon is to make a blog about an interesting topic such as fitness and recommend workout products from the site.

You could also link products on Amazon on your social media posts. Once your followers click on those links and buy from Amazon, you will definitely earn a commission. YouTube is also a great option to make money from affiliate marketing.
Once you are established, making 10k a month will be an easy task.
3. Earn Money Blogging
If you have been interested in online works, you might have seen blogging being suggested by most freelancers. It is one of the best ways to make money fast online.
Most bloggers are earning more than 10k in a month and sometimes in a week. However, blogs take a while to grow, and you should be willing to put in the work till it can make money.
To ensure your blog earns you money, you will need to consistently post and include affiliate links for sites such as Amazon.
You might be wondering what blog to start; it could be on any topic, but you need a popular topic to earn substantial money.
Even though I mentioned that maintaining a blogs needs work, starting one takes less than 40 minutes for a beginner on word press.
Once you have started, you could try the free option, but the paid option gives you complete control and an opportunity to make money.
It could take you a year to earn 10k, but once you get there, you keep growing and can earn the same amount in a month.
Start Here: How to Start a Blog and Make Money
4. Become A Freelancer
In freelancing, you have the ability to turn any skills that you possess into a substantial income. Freelancing gives you the option to become anything from an assistant, writer, programmer as well as copywriter.
The options of earning money from freelancing are uncountable. Due to digitalization, most business people are looking for all kinds of services online.
In all freelancing services, writing is the most demanded and the easiest to start. You will need a laptop and goo internet. Sites like Upwork and Fiverr are easy to join as well as great ways to make an extra income.
The beginning of your writing career might be challenging before you land your first client, but it gets easier once you get a hang of it.
Some of the most essential things to consider before starting are to choose a niche, the site to use, and marketing ways to grow your client base.
Once you have mastered your skills, you can change to copywriting, which pays more than content writing. Companies will hire you to drive sales to them, and you can make 10k in a month for only a few projects.
5. Invest In Real Estate
If you invest in real estate, you can make $10,000 in a year. Once you have increased your investment amount, the returns grow up to $10k a month.
Investing in real estate might sound impossible, but don't worry, I have solutions for you. Have you heard of crowd-funded real estate?
Crowd-funded real estate opportunities allow you and your friends to combine money and buy property. You can then resell the property and get your portion depending on the initial investment.
Some of the sites offering such services include Fundrise, which allows you to invest as little as $500, and Realtymogul which provides residential, commercial, and retail opportunities.
6. Sell Online Courses
If you are a blogger or a website owner, it is easy for you to earn 10k in a month by selling online courses. To make the best sales for your course, you will have to match it with the needs of your following.
If you blog about fitness or nutrition, starting an online fitness course will give you a larger sign-up than starting a different course.
For a start, your courses can be of simpler complexity for familiarization. You could sell your course for $50 to make $10k by selling 200 copies.
Once people are familiar with your topics, you will be able to sell your course for $200 plus. You will then need 50 buyers in a month or a week to make $10k.
The best thing about online courses is that they can be resold each month to make more money without changing many requirements. To ensure you get a high buying rate, Facebook and Instagram ads can attract more potential buyers.
7. Rent Your House Or Space
Depending on how big your space is, you make $10k from it in a month. Currently, renting a house or personal space has been simplified by the internet.
People are willing to rent houses, closets, attics, and even a garage. All you have to do to find an interested party is take good pictures and post them on sites like Neighbor. Ensure you state the price you renting out your space for in a month.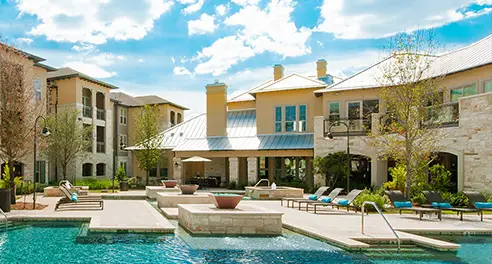 For spaces like backyards and houses, you can earn $10k a month. For instance, if you have a big backyard in a good location, you can rent it out for camping. If you have ten campers in a changing $30, that will be $300.
In a week with only 20 campers, you can make up to $4200. You will need three to four weeks to make $10k.
For a house, the amount of money earned in a month depends on the size and other facilities such as a swimming pool or a gym.
8. Play With Dogs
On average, every household has a dog that requires a sitter, photographer, a vet, and someone to groom it.
Through Rover, most people will lots of money from playing, walking, driving dogs to appointments, as well as planning dog parties or treats. If you love dogs, this can be a great way to make $10k in a month.

Most job sitters will earn 12.50 per hour, while the highest-paid will earn more than $45 per hour. Depending on skill level and referral, one can earn more than $50 per hour. Assuming you earn an average of $25 per hour, you can make $200 in a day working for 8 hours.
To make $10k, you will need to sit a dog for $10 hours for a month. The best way to earn this is to become a private sitter on a part-time basis and decide when to work.
Sites like Rover will provide you with the best prices and link you with interested clients.
9. Start A YouTube Channel
YouTube is one of the best ways to earn more money in the 21st century. Most people have learned the secret and making $10k in a month.
The best thing about YouTube is that it offers you more than one way of making money. You can monetize YouTube from video ads, affiliate marketing, and recommended videos.
Even with a small following, you can effectively market your YouTube channel and start earning money. However, earning is not just posting and expecting payment but involves a few ways to monetize videos
Steps to monetizing your YouTube videos
Agree to YouTube agreements and enable account monetization.
Connect your channel to your AdSense account.
Review advertiser-friendly videos.
Set up videos you want to monetize.
Review ad formats.
Once you have completed these steps, it is essential to consistently market your videos and make a decent amount.
1o. Become A Surrogate
I thought it would be e great to discuss something specific for the ladies. It might seem like a crazy idea, but it makes a lucrative amount for nine months if done by the right people.
Surrogacy involves hospital checkups, medical appointments, and pregnancy as well as delivery. The process of carrying someone's baby for nine months might traumatize you if you are not ready.
However, once you are ready, you can make up to $50000 in nine months period. To make $10,000 a month, all you will need is to get a couple looking for a surrogate and that could be your deposit.
But unless you are willing to do this, don't just do it for the money because it can be emotionally and physically draining. It is also age-limited, and not everyone will be allowed to do it.
Conclusion
It is common for people wonder how to make $10k fast. However, most people do not put in the required effort to make it work.
All the provided ways are legitimate ideas to make $10k fast but need to be implemented and monetized.
For instance, if you start a YouTube channel, you will need to monetize it for you to start earning money. All you can do is make a plan, choose which way works for you, and work hard to make it.
Once you give it your best, it will all work out for you.
Also Read: How to make $300 fast?
Resources
How to make 10k a month in real estate?
If you own real estate, then you can make good money on this using the Internet. All you have to do is find an interested party to rent your property.
What is the quickest way to get 10k?
Options for earning money can include starting a successful business, investing in stocks or cryptocurrencies, doing freelance work, or participating in online surveys or focus groups.