Financial freedom is something every last one of us craves for. And for those of us who're ready to take the first step to get there, learning how to make 2K a week is the way to go. So in this guide, we'll look at realistic ways to make $2,000 in 14 days, even if you don't have a college degree.
You can make 2K a week by delivering with Doordash, renting out your car, flipping items you no longer need, teaching English online, and producing videos for clients. You can also make $2,000 a week by starting a business and creating passive income channels.
Making $2,000 in a week isn't going to be easy for many of us, but it isn't impossible. Regardless of the strategy you choose, you're going to have to put in the hard work to make this much money.
The ideal way to make 2K a week is to identify an opportunity that can earn you that much money within the specific timeframe. You may even have to combine more than one idea to hit the milestone.
The bottom line is this:
While making $2,000 is going to be a challenge, eventually all the hard work you put in will pay off.
7 Easy Ways to Make 2K a Week from Home without a Degree
Here's how you can make up to $2,000 a week without a college degree:
1. Make Up to $25 an Hour with Doordash
Doordash has been in the food delivery business for 9 years. And in that time, it has grown its partnership and consumer base rapidly.  
Today, Doordash collaborates with over 300,000 restaurants and has more than 20 million customers where it operates.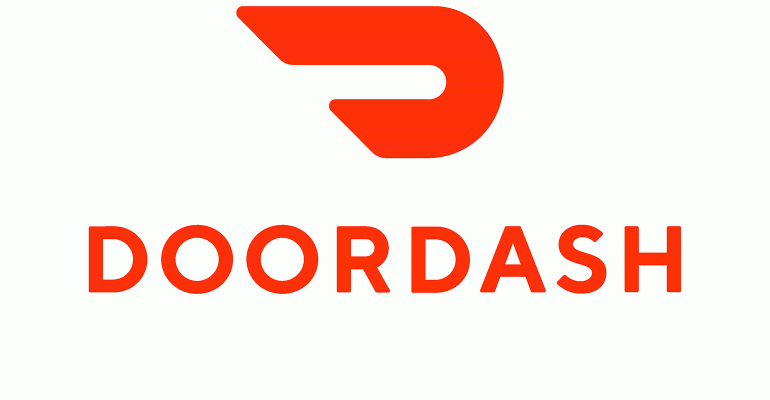 To better their services, Doordash needs people like you to work as delivery drivers. And you can make up to $25 an hour simply by delivering food at consumers' doorstep.
We looked at how to earn $500 weekly from Doordash, but that's not the maximum earning limit by any means. Given that you set your own working hours, how much you earn per day will depend on the number of hours you put to work.
Say you work 12 hours a day with a rate of $25 an hour. You can bank $300 in a day, which is around $2,100 a week.
The best thing about being about a Doordash driver is that you set your own working hours. So depending on how much money you want to make, it would be best to plan yourself accordingly so you get the most out of your time.
Getting started with Doordash is easy. Check our guide on getting started as a dasher and learn how you can start making money with this food delivery network.
2. Rent Out Your Car to GetAround
I've met people who were once happy to own cars and later wished they never bought their four-wheelers in the first place.
If you're anything like one of these fellows, chances are you've had your car parked in your garage for a while.
But you don't have to look at your car as a liability. Instead, think of it as an asset that can make you money through ridesharing.
If anything, renting out your car is a great way to make money fast, and you could do as much as $2,000 in just 7 days if your car is in good condition.
When it comes to renting out your car, there's no better place to start than GetAround. 
GetAround is a car rental platform that gives you the opportunity to rent out your car when it's not in use. Given its flexibility and legitimacy, you can make a decent amount of money every year if your car is in good condition.
I understand that moving has been hard for millions all over the world. But even in a time when we're trying to pick ourselves from the shackles of the global pandemic, it's highly likely that the transport business will pick again faster than we even anticipate.
One thing we love about GetAround is that it has built a huge audience for itself already. As such, you don't have to worry about searching for customers yourself. GetAround connects them with you instead.
Really all you have to do is to make sure your car is in the best condition. More importantly, make sure to connect with a GetAround client only when you're not using your car.
3. Flip Items to Make $2,000 A Week
Flipping items is a great way to make a few hundreds of dollars, and you could make up to $2,000 with this strategy.
To be abundantly clear, there's no limit to the type of item you can flip. As long as an item is of good value, then you're good to go.
Say you have a website earning $500 a month. You no longer want to continue working on it so you prefer to have someone else run it. You can flip that site for up to $17,500, which is more than $2,000 a week.
Some of the best places to flip websites for cash include Motion Invest, Empire Flippers, and Facebook communities.
You can also flip items you no longer need, either because they're old or because you've bought something better to use.
Look around your house. Check if there are valuable items collecting dust. It could be anything, from an old game console and smartphone to an outdated couch and table.
Even your garage may have items that you no longer use that you can easily flip for cash. These include power tools, bike parts, car accessories, and the likes.
Whatever it is you wish to sell, you can always offer them up for sale and flip them on platforms such as Decluttr and Facebook communities.
How much you can make per item you sell depends on the condition of the product you wish to sell. It's important to make sure the item you wish to flip is in good condition, so you can get the most value from it.
4. Teach Chinese Kids How to Speak English
Here's the deal:
If you have what it takes to teach English online, including the ability to do it on a one-on-one basis, you can make up to 2K a week simply doing that.
While there are many platforms online that allow you to teach this subject, VIPIKID is the most popular option.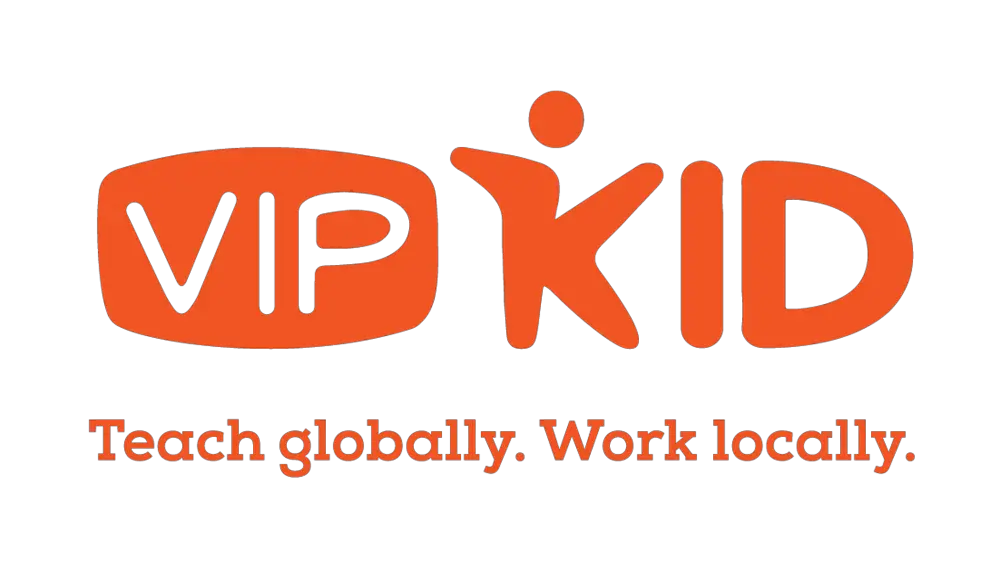 Currently opened to teachers from the United States and Canada, VIPKID pays up to $18 an hour plus incentives, making it a decent platform to earn $2,100 at most if you can hold sessions for 15 hours a day from Monday to Saturday.
The biggest limitation with VIPKID is that it accepts teachers from Native English speaking countries. So even if you have a bachelor' degree in any subject, two years of experience as mentor, and the ability to deal with kids aged 4  to 15 years, you won't qualify to teach on VIPIKID if you don't come  from the United States or Canada.
5. Create Videos, Make $200 Per Project
One of the best things about being a video creator is that you can find gigs that pay up to $200 per video. In such a case, you'd have to create only 10 videos in the course of the next 7 days to make up to $2,000 in a week.
If you look at this job section on Upwork, you'll notice that there are well-paying jobs that you can complete in this category.
Some jobs pay based on hourly rates. Some pay you based on the number of completed projects. Others even allow you to state your preferred rate for the project.
The most important skill in this line of business is creativity. To win clients, you have to go beyond the brief they provide. You have to give them more value than they expected so that they can recommend you to others or use your services whenever they need videos edited.
6. Start and Grow a Business to $2,000 a Week
There are many business ideas that you can start from scratch and grow to the point of making you $2,000 a week.
The secret to becoming more successful in whatever business idea you choose is to invest the time and the resources required to start and scale.
To be clear, there's more to this than having capital to invest. You'll also need a comprehensive marketing strategy, a team to let the words out, and systems to help you build your brand.
7. Create Passive Income Channels
Look:
Times change, technology has improved, and you now live in an age where you can make up to $2,000 a week without a college degree by creating passive income channels.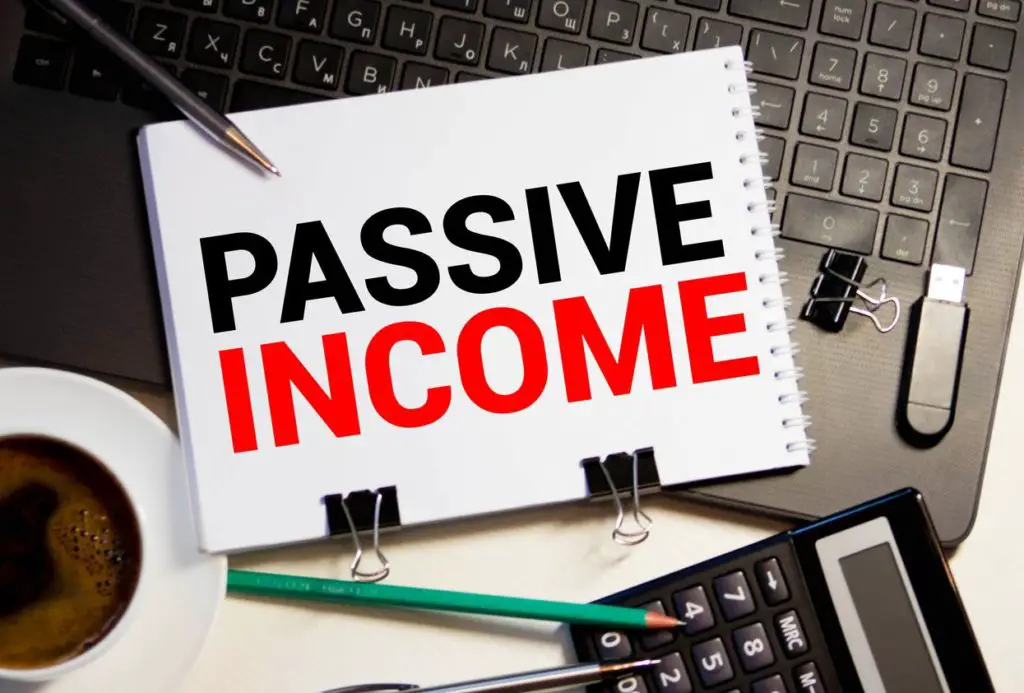 Passive income is about making money while you sleep, and it's a great income stream for those who're willing to put in the most work upfront for a payday later.
To be abundantly clear, anyone can build a business that generates passive income every month. You only need to determine what strategy would work well for you, put in the work upfront, and then monetize your efforts.
You can make passive income by:
Writing an eBook: Find a hot topic on a current issue, explore the subject in-depth, turn your research into an eBook, and publish it on Amazon.  
Starting a blog: You can create a blog in which recommends products that you've used or believe to be useful for your audience. When people click the affiliate links you share in your posts and buy the products you recommend, you earn a commission. You can also monetize your website with ads.
Creating online courses: Become a Udemy instructor and make up to $100 per sale in passive income from your course. 
Final Thoughts: How to Make 2K A Week
Making 2K a week isn't rocket science. It starts with determining what you want to do and then putting in the hard work to make the money.
Whether you want to make the amount fast or you need a continuous stream of cash, the ideas found in this guide should help you achieve the kind o financial freedom or ability that you need.  
How can I get 2,000 dollars fast if I live in Canada?
Today, the service is open to teachers in the US and Canada and pays up to $18 an hour plus incentives, making it a decent platform to earn no more than $2,100 if you can take classes 15 hours a day Monday through Saturday.
What are the easy ways to make 2000 dollars?
There are various easy ways to make 2000 dollars, such as freelancing, participating in online surveys, selling unwanted items, or offering services such as pet-sitting or lawn care. Another option is to take up a part-time job or start a small business on the side. However, the amount of time and effort required may vary depending on the method chosen.