When you need some extra cash, you might consider signing up to become a Dasher. However, is Doordash worth it for drivers?
Doordash is worth it for drivers who take it as a side hustle and not a full-time job. Additionally, the job offers work flexibility and allows you to become your own boss.
DoorDash allows users to order foods from various restaurants. Therefore, with such a growing market and opportunity, being a part of them could help you earn some money and even have a promising side hustle.
Read on to get the answer to the above question, explore more on this food delivery service, how it works, and the amount you can possibly earn.
Is DoorDash Worth It For Drivers?- Going Into Details
Yes, DoorDash is worth it for drivers who want to earn some extra money to boost their income, get a side job, or work in an environment that gives them the freedom to keep to their schedule.
If you want to enjoy some tips from customers and be in a work condition where you get high ratings based on how good and fast you are at offering your service, DoorDash is the place.
However, if you have your main job, you can prioritize it by focusing on it and squeeze time between your schedule for the extra cash you will get from DoorDash.
Unlike your regular job, you don't have to be so committed while working as a driver at DoorDash; do it at your own convenience.
Importantly, before making the final decision of whether or not DoorDash is worth your time, check keenly your potential of earning from it. Ask yourself," What do I expect to earn for every hour I spend on this job?"
Remember, you might at times lower your expectations from the figure promised on their site since it might be lower in your case. Plus, as you had seen, some factors can affect the amount of money you earn from DoorDash.
Plus, your financial goals and the viability of food delivery services in your area will play a role in determining if driving for DoorDash is worth your time.
What Is DoorDash?
DoorDash is a food delivery service that connects Dashers (drivers) and clients for order and delivery of food.
Therefore, thanks to this app, customers get their food delivered easily, and the drivers get to earn some money. You can order everything from your grocery, fast food, or a meal from your favorite restaurant or store.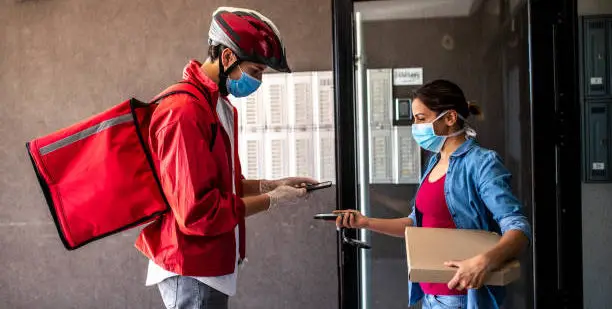 Delivery workers (Dashers) perform the task of picking up a particular food or grocery ordered by the DoorDash client then delivering it to them.
This service is currently available in over 4000 countries, in the US, Australia, and Canada. It also allows the drivers to set the hours they want to work and also have the opportunity to increase their monthly income.
How Does DoorDash Work?
DoorDash requires clients to place their orders from registered Doordash restaurants, agree to the payment of the fee and driver's tip. Also, the app has drivers, "Dashers," who are logged in.
As a DoorDash driver, once you receive the client's order, you can accept it, drive to the specific restaurant where you will place the order, and deliver it to the customer using your car.
Once you make the delivery, verify it in the DoorDash app. This allows you to complete the order and give room for new ones.
A dasher doesn't have to worry about mastering the routes. The app already has delivery directions.
For every order made by the client, DoorDash charges a certain percentage. This is how the platform makes money.
There are customer ratings on the app. Once you deliver food, he or she rates you on a scale of 1-5 stars. This means that you should offer better and quicker services to get high ratings.
DoorDash also has some bonuses for the drivers. However, you must meet some set criteria to getting a hold of these, such as driving at specific times.
Also, when you drive at peak hours, say during dinner times, you can get peak pay from the app.
Therefore, this platform makes food service orders and delivery easy. Also, as a driver, you need to create value and offer good services to clients to get good ratings.
Who Is A Dasher?
A dasher is a DoorDash driver given the task of driving to order the client's food from a certain restaurant and deliver it too.
If you are a Dasher, you get a decent means of earning money. Plus, you can work on your own schedule and still pay your bills.
Furthermore, a Dasher gets a pay of the fee charged on the delivery service. He also enjoys tips from customers.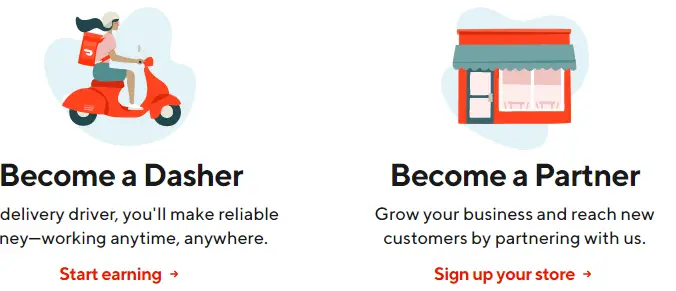 Importantly, a Dasher has to ensure the customer rating is good by creating value all around, by providing fast and quality delivery services to the clients. Another key thing to note is the importance of completing a delivery to safeguard your job as a Dasher.
What Are The DoorDash Driver Requirements?
The following are some of the requirements for you to be eligible as a DoorDash driver;
18 years and over
Possess a bike, vehicle, or a scooter
A driving license (valid)
An insurance
Driving experience of at least a year
A maximum of 3 minor violations in driving in the last 3 years.
A background check on whether you have committed offenses such as reckless driving in the past seven years.
Therefore, if you consider working for DoorDash, you must be ready to have a background check done on you.
If you pass and meet all the requirements, you can go ahead and sign up for the platform and service.
The pandemic has made the number of those who require food delivery services increase. This means that DoorDash keeps looking for new drivers who can help get the job done.
Therefore, whenever you hear of promotions for individuals to sign up for these positions in your area, you can give it a shot. Signing up also has other bonuses, which vary with the cities in question.
How Do I Sign Up To Be A New Dasher?
To sign up as a DoorDash driver, you need to submit your application on the platform. This is a simple and fast step.
Some of the details required include your name, location, and information concerning your vehicle.
Also, as you now know, there are higher chances of the demand for delivery services in your city getting high. If this is the case, you are more likely to get accepted.
Once you get approval, you will undergo onboarding where you are oriented virtually on how you should use the app.
Moreover, with the onboarding comes an activation kit which arrives in a week. It contains a food delivery bag, your red card, and the manual for orientation.
What Costs Does a DoorDash Driver Cover?
A DoorDash driver covers all the business expenses involved in the delivery of food to the client. These can range from the data you use on your phone, the gas, insurance, as well as any services and maintenance on your car.
Therefore, becoming a DoorDash driver requires some level of discipline, especially on the expenses. You would need to keep track so that the income and tax you report is the right one.
How Much Do DoorDash Drivers Make a Day?
The amount DoorDash drivers can make in a day varies from one to the next. The rates differ depending on the miles a driver covers, the speed of getting the orders done, your qualification for peak pays, and the size of the order.
On average, a Dasher can earn between $15-25 per hour. However, depending on how fast you can be at making the deliveries, you can maximize the amount you get.
Also, newbies can earn an amount lower than this at the beginning as they try to figure out how best to maneuver their way as Dashers.
As you keep working as a DoorDash driver, you can find numerous ways to increase the money you make. Also, with the growth potential steadily increasing, you can deliver to more clients, which translates to more earning.
In the meantime, you can ensure you increase the amounts you make by working during peak periods such as over the weekends, dinner time, or during bar nights. What's more, tips from clients can help improve your earnings.
You can increase the tips you are likely to get by ensuring you are courteous when handling them or by being very timely.
Also read: how to make $500 a week with Doordash
Does DoorDash Pay Gas?
DoorDash doesn't pay for gas. As a driver, you will have to balance and manage your hourly earnings to fit into gas consumption.
If you had thought otherwise, it is time to understand that you solely cater to the costs incurred by your car, such as gas.
However, since the pay is daily and you get a few tips, you can track your earnings and budget for the gas too.
Do You Have to Tip DoorDash?
Generally, giving your delivery driver a tip is a kind gesture. As much as you decide whether to tip or not, you should do it often since they rely on this for better living standards and cater to the costs of using their personal vehicles to deliver you the goods.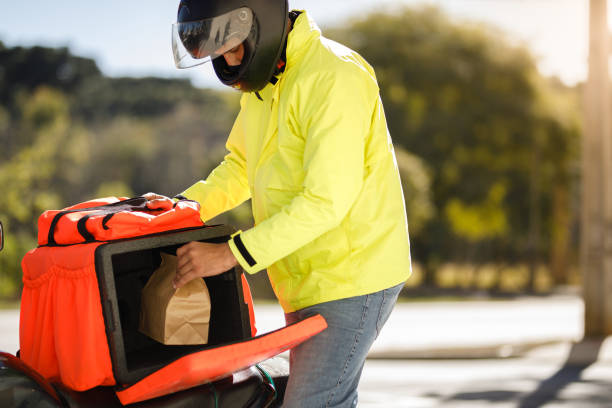 The app automatically calculates a 15% tip for the delivery driver when you place an order. The good thing is, you can always adjust this amount depending on how you feel about the service offered.
If you decide to tip the driver, try to maintain it to around 15-20% of the total amount you pay.
Even when you are enjoying DoorDash promotions and discounts, you can still leave some tips for the Dasher. The amount you tip should be in relation to the amount exclusive to any discounts or offers.
Therefore, don't be scared to tip your driver. If he had to rush through traffic or peak hour to deliver what you ordered, keep this into account and give out some extra money as a make-up.
On the contrary, if you don't love the service of your driver or the experience hasn't been so nice, you can reduce the amount you tip if you so wish, as long as it is not a form of punishment for an otherwise unavoidable circumstance like an accident.
Conclusion
There are numerous ways of earning extra cash. One of these is working as a DoorDash Driver. At this point, you have an answer to the question, "Is DoorDash worth it for drivers?"
As you have seen, this platform is a link between customers who order foods and groceries and drivers who deliver them. Whoever enjoys the flexibility and working under their schedule can enjoy working as a Dasher on this platform.
Additionally, you can make some good money and some tips from clients too.
Also Read: 10 Legit Ways on How to Make 20k Fast.
Resources
Is it worth it to be a Doordash driver?
DoorDash is a food delivery service that connects drivers and customers to order and deliver food. On average, Dasher can earn between $15 and $25 per hour. However, depending on how quickly you deliver orders, you can increase your income.
How good is DoorDash pay?
DoorDash pay varies depending on several factors such as location, time of day, and demand for deliveries. Generally, DoorDash drivers earn between $10 to $20 per hour, with some making more during peak times or in areas with high demand.