This is the complete list of the best business ideas in Kenya. Whether you have only Ksh. 1,000 saved up for a small startup or you've accumulated substantial amount of capital ready for investment, you just might find an idea here that you can turn  into a profitable business.
Look:
Many potential businesspersons shy away from starting profitable, life changing startups because they think they need to have a lot of money in their bank accounts to get started. But that couldn't be further from the truth.
You see, every currently profitable startup in Kenya once started as a small business. Therefore, even with as little as Ksh. 1,000, you can start, grow, and scale from just a simple business into a bigger enterprise with hundreds of customers per day.
In this post, I'll outline and briefly explain some of the most profitable business ideas in Kenya that you can start right now, even if you have a small amount of capital to invest.
Best Business Ideas In Kenya Today
There was once a time when the Kenyan economy was all but agriculture. But technology has improved and we've seen people diversify their income sources. Today, many Kenyans invest in trades and services of different types, from food and travel to software development and commercial lending.
But you probably don't have an idea to consider yet, and that's probably because you haven't had the opportunity to search and consider your options. It's only until you start looking that you realize just how unlimited your options are. And that's a good starting point.
We'll divide this guide into two separate section: online and local business ideas in Kenya. That way, it'll be easy for you to just straight to the wider category of a business you wish to start.
Here we go:
Most Profitable Local Business Idea in Kenya
The local market has many moving elements, one of which is the constant demand for the best goods and services at affordable prices.
But the thing is, not all local business are profitable, so our focus will be only on the ideas that you can implement right now and make good money in return. With that said, here is a list of some local business ideas in Kenya that you might want to consider: 
Business Ideas to Start With Little Capital in Kenya 
1. Become a Personal Trainer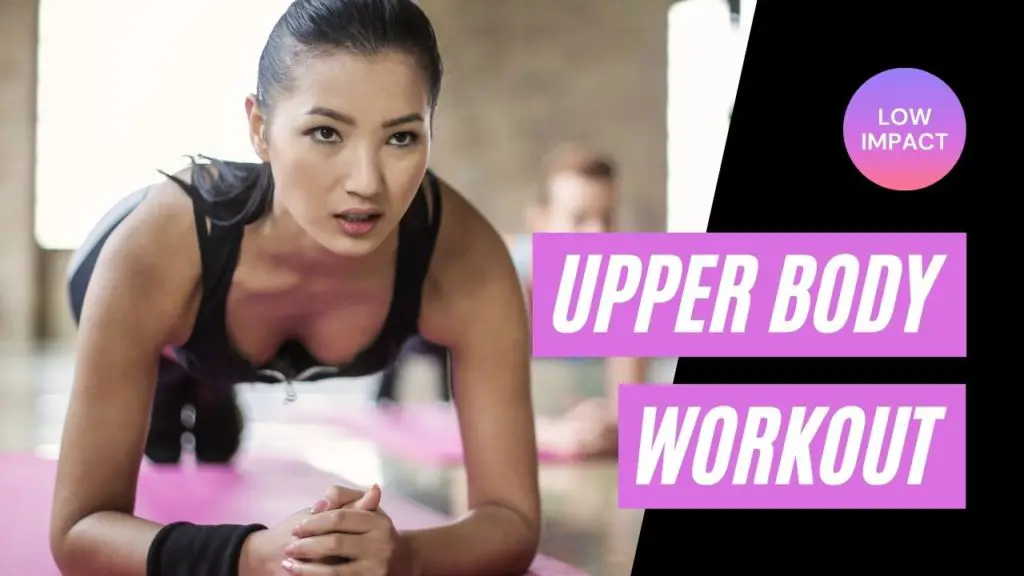 Here's the deal:
Many people struggle with morbid obesity every day. Some struggle to eat right and others just can't themselves to keep fit. And they need the help of personal trainers to stay on the right track.
So if you have the passion of working with people in the fitness space, and you can help them to create plans for healthy living, you should consider setting up a personal training business.
You will need to have a background in health and fitness to become a successful personal trainer. You also need to be flexible enough to work with people of all ages and body types regardless of their fitness goals.
2. Provide Landscaping Services
As much as people want to have good landscapes for their homes, very few ever take the time to prune flowers, trim trees, and mow the grass. And that really is a good business opportunity in Kenya if you're interested in landscaping.
Your role will be to help clients plant flowers, mow lawns, design good landscapes for residential homes and commercial complexes, and trim trees in the right season.
On the surface, landscaping might not seem like a profitable business idea in Kenya. But it's only after you do your market research and promote yourself online and locally that you realize what a profitable venture this can be.
Also Read: 50 business ideas in Kenya with small capital
Best Business to Start in Rural Areas in Kenya
3. Start Selling Fruits in Your Area
Fruit vending is a business you can start with as low as Ksh. 1,000 in savings. And if you're the one person that likes to push the envelope just to succeed, you can build a strong customer base that depends on you for their regular fruit supply.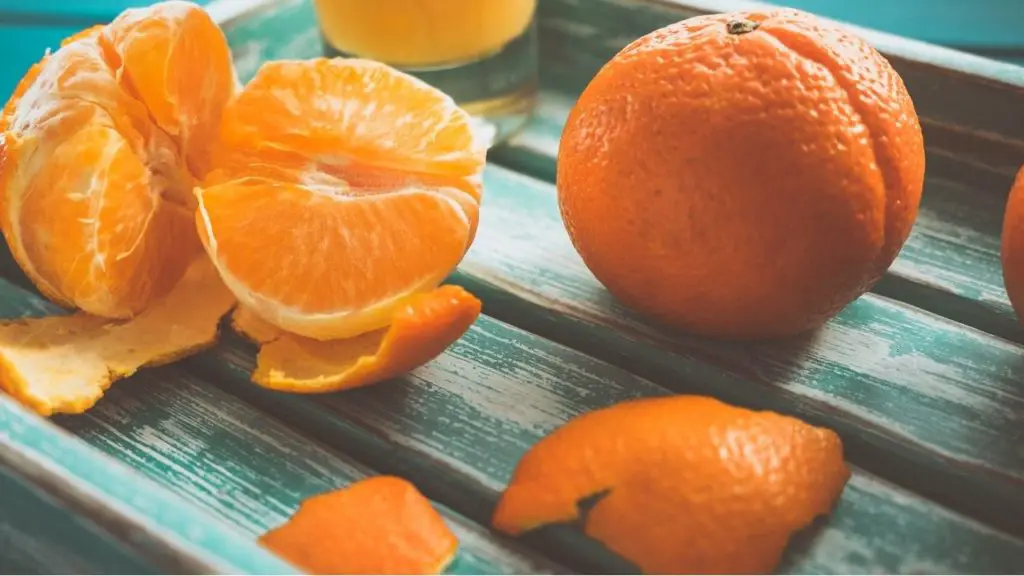 Here's the deal:
Dieticians recommend that people should eat balanced diets for healthy living. In part, that means accompanying each meal with a type of fruit, a more natural and healthy supplement for the body.
So by starting a fruits business, you can become a part of the fast growing food market that doesn't seem to run out of daily demand.
4. Start a Landry Business
Some people are so busy that they hardly have the time to do their laundry. More often than not, they depend on established laundry businesses to have their attires cleaned.
Given the growing demand for this type of service, you can start a laundry business in your area and make quite a substantial amount of money every month. 
You don't need a lot of money to start a laundry business. In fact, you can start with as low as Ksh. 500. However, you do need to market yourself to people around you so they know you exist as a business.
Business Opportunity in Kenya for Youth
5. Become a Cosmetic Specialist 
The beauty industry never runs dry because men and women alike want to look their best. And therefore selling cosmetic products can be such a profitable business idea to pursue. With as low as Ksh. 50,000 in savings ready for investment, you can start selling beauty products and scale the business with time.
In the cosmetic business, you can stock up items such as nail polish, beauty creams, hair strands, face powders, hair clippers, and hair dryers just to mention a few examples. Or you can get into the cosmetic business as a service and deal in makeup art, pedicure, and manicure.
6. Setup a Car Wash Business
A car wash business can be just as lucrative as a white-collar job. And given that it's about building a customer base, you can have the assurance that customer will flock to your business every day to hire your service.
The car wash business is as simple as it sounds. Your role is to take care of customers' vehicles to ensure they're as humanly clean as possible. Some services in this area include cleaning off dust from the body of the car and detailing the vehicles to increase their resale value.
Location matters much when it comes to setting up a car wash business. So you need to think about this quite well before you start.
Generally, you don't want to have this business placed far away from civilization, as that would be a waste of time. Instead, consider a location with constant flow of humans and cars. In doing so, you will have access to a great deal of customers and make money from the business.
Business to Start With 10k in Kenya
7. Start a Pet Grooming Business
Do you love pets so much that you constantly find yourself taking care of your own from time to time? You can take that passion and turn it into a profitable pet grooming business.
To be clear, pet grooming is generally about washing any kind of pet and maintaining their overall hygiene. Additional services that you can offer include pet sitting, walking, and training on playing and socialization.
Perhaps the most challenging part of this business is starting out, often because the facilities required tend to be somewhat expensive. While that's a common case in this niche, you can start small to keep the overheads down and then scale up as the business grows.
Business to Start With 50k in Kenya
8. Start Selling Second Hand Clothes
Let's be real for a moment. Not everyone can afford expensive fashion trends from Gucci and other top brands that you can name. That's why the second hands clothing business is a thing that's here to stay. And investing in one can make you a lot of money right from the very beginning.
Keep in mind that there's always going to be tough competition in this sector. But if you get your marketing strategy right, you can win many customers over and make good money over time.
One of the tips to get the second hand clothing business to work well for you is to focus on the latest trends. Then, you need to consider pricing your products right, so that you can bring more customers to your business.
9. Start a Photography Business in Kenya
People take photos to keep special memories of events and places they never want to forget. And even in the age where smartphones come with upgraded and high quality front and rear cameras, the need for professional photography hasn't dwindled any means.
That's to say that you can start a photography business today and grow it into a profitable venture that earns you at least 6 figures a year.
Photography is a small business that requires a low startup cost. Really all you need is the right set of tools and you can start working from the comfort of your home.
You can make money by taking photos at social gathering, wedding, birthday parties, cooperate events, baby showers, and so much more.
The best thing about a photography business is the flexibility that you get from it. You can do it as a side hassle while focusing on your full time job, especially during the time when there aren't so many events to attend.
Businesses to Start With 100k in Kenya
10. Start a Food Truck Business in Kenya
A food truck is the best alternative to the brick-and-mortar restaurant, and in particular because it has low overhead costs and requires less staff for hire. More importantly, the food truck business allows you to reach more customers throughout the day, so it can be quite a lucrative venture.
Like the brick-and-mortar restaurant, the food truck business requires initial paperwork. That's inclusive of all the legal documents required to start an eatery.
The paperwork process can be quite challenging, but once you get past that stage, all you have left to do is to put your favorite recipes in the eyes of the right people and you'll be on your way to make money from your food truck business.
11. Sell Spare Parts
Spare parts sell like hot cakes, and that's because their demand is almost always high.
For example, car owners replace tires after months of contact with the roads. And so for as long as vehicles exist, there will always be a need and therefore the demand for tires.
By starting a spare parts and accessories business, and establishing it in a location where people can easily find you, you can easily build a customer pool that can reach out to you any time they need to tune up their cars.
A spare parts business doesn't require a lot of money to start. With as low as Ksh. 100,000, you can rent out a shop in your locality and get in touch with some suppliers for your first stock.
Consider investing in parts and accessories for trucks, trucks, buses, and small cars. With such a kind of diversification, it becomes easier for you to expand your reach with time and make a lot of money as the business continues to grow.
12. Start a Boda-Boda Business and Ride People to Their Destination
Riding a boda-boda isn't something that many of us think about when we leave college. But if you're a young person who's passionate about working before your graduation day, this can be such a profitable business idea to consider. 
And to be abundantly clear, this isn't just a business idea for those who've recently left school. It's for anyone who wants to make money by riding people to their destination.
You will need Ksh. 65,000 to Ksh. 125,000 to buy a decent motorbike. You will also need to get an insurance cover, which should cost you Ksh. 3,000 a year. Lastly, you will need to join a group, where you pay a membership fee of Ksh. 500 and, at the same time, get a license (or permit) to run the business.
13. Start an M-Pesa Business
Developed by Safaricom, M-pesa is the largest mobile money transfer service in East Africa, with over 45 million registered customers. During its inception, M-pesa wasn't such a robust technology, and there was no such thing as integration with banks and other payment service providers.
Today, this digital payment solution has improved to become a versatile platform that has changed the way we send and receive payments in and outside Africa.
The thing about M-pesa is that it's not 100% digital, at least in the sense that we still need agents to do some transactions. And until a time comes when we have a 100% cashless economy, becoming an M-pesa agent is one of the best business ideas to consider.
According to a statement released by Safaricom, there are at least 160,000 M-pesa agents in Kenya, with an opportunity opened for more people to make M-pesa services readily available for Kenyans.
You need to make a compulsory deposit of Ksh. 100,000 to start an M-pesa business. So if you have this much saved in your bank account, an M-pesa business can be a good investment for you.
Business to Start With 500k in Kenya
14. Start a Baking Business
Here's the thing:
People have to eat breakfast every day. And that means the demand for bread and snacks will always be high.
The problem is:
Many people have to travel to the urban to buy baked foods, and that can be quite time consuming, to say the least. So by starting a bakery business in your area, you can build a huge customer base, scale up, and make more money.
The initial setup cost of a bakery business can be quite high because the tools required are often costly. You will need equipment such as hand whisk, an oven, an electric whisk, nozzle set, and baking pans to get started. So if you've done earlier preparation and figured everything out, it should be easy to take the plunge.
Another thing that you'll need to run a bakery business is compliance with the county's regulations.  That means you must have a food handling certificate, a trade license, food hygiene certificate, and a fire safety certificate.
But do keep in mind that such requirements vary depending on your location, so it' best to do research to determine what you need.
15. Start a Travel Agency Business in Kenya
Thousands of people travel every day for business, family vacation, and holiday tours, and they often need help to plan such business and personal trips. More often than not, these people depend on travel agencies for successful trips, so starting a travel agency can be game changer for you.
As a travel agency, your work will be to help clients make all their travel plans. That includes booking reservations and lodgings, picking their destinations and transportation means, and informing them about the current exchange rate as well as travel information.
How much it costs to start a travel agency depends on how big you want the business to be. For what it's worth, it's good to start small with as low as Ksh. 500,000 and scale later as your customer base continues to grow.
16. Start A Catering Business
Do you have passion for and skills in cooking so much that you never go a day without preparing a special meal? A catering business just might be the best idea to consider.
Start by identifying where you would like to locate the business. It should be an accessible area with a good flow of people who are too busy to go to restaurants to eat their morning and afternoon meals.
Study your competitors. Analyze their operations to see what they offer so that you can develop a completely different strategy that will get you more customers.
Once you establish what would make you different as a business, liaise with your peers to find out what attributes customers look for in caterers. This is a great way to study the market and can help you make informed and valuable business decisions. 
17. Start a Coffee Shop
People drink coffee every day, but it might surprise that there are times when the demand can be quite higher than the supply. So if you start a coffee shop, you can be one of the businesses that benefits from the higher demand of the daily coffee intake.
Keep in mind that this requires a lot of money to start. But it's best to start small and then scale up as people start to know about your existence in the market. And given that there are businesses serving customers in this space already, you do have to get creative with your overall marketing plan.
Your focus should be delivering high-quality tasty coffee, the kind that will keep customers wanting to order more from you.
18. Start a Restaurant or Café
People flock in eateries throughout the day to have their fair share of every day meals. Just walk into any restaurant in Kenya in an afternoon and you'll notice just how packed these eateries can get.
That's a sign that a café business can be a profitable business for you provided you have what it takes to run it.
It's costly to run a restaurant. In addition to meeting the county's regulation for food and safety, you need to hire the right staff and each must have a health clearance certificate to work in an eatery environment. And then you have to consider every moving aspect of the business before you even start.
For what it's worth, you may need a starting capital of around Ksh. 500,000 to start and run a café business. So take some time to plan and figure out whether this is the right venture for you.  
Online Business Ideas in Kenya (That Can Make You Money)
The internet hasn't only changed the way we access information and interact with people. It has also opened up immense opportunities for people to work online and make active and passive income.
So if you prefer to work online, right from the comfort of your home, and perhaps in your night pajamas, here are some business ideas that you can engage to with as little as Ksh. 1,000.
19. Start an SEO Agency in Kenya
Here's the hard cold truth about many websites in Kenya:
They're buried on the second to tenth page of Google Kenya, and no one even knows they exist.
Why?
It's because many businesses create websites but never know how to market them and therefore never gain any traction beyond the site setup.
This is where you come in as an SEO professional, set up an SEO agency in Kenya, and help clients revamp their site and get the visibility they should be having in the first place.
Search Engine Optimization is a type of online marketing that enhances a website's visibility on search engines. In other words, SEO focuses on content creation and marketing to boost search engine rankings, increase traffic, and convert visitors into sales and leads.
There are many moving elements in SEO, which includes:
Topic selection
Competitor analysis
Keyword research and topical clusters
SEO copywriting
Technical SEO
Content publishing
On-site optimization
Link building
Site auditing
So, you have to decide whether you'll provide the services as a package or separate entities. Also, your audience is Kenyan agencies that need SEO services, so widen your reach within the country.
SEO can make you as low as Ksh. 50,000 per month, but the rates can be higher depending on the number of clients you have to serve and the length of the project.
20. Digital Marketing
There's currently a big shift in the digital marketing space, with many local retail and wholesale shop craving a niche for themselves on the web. And they need digital marketing services to grow in this landscape.
With millions of people searching for goods and services online these days, digital marketing is a system that's here to stay. The aim is to connect buyers to sellers, with the biggest difference being that the marketing happens exclusively online.
With companies yarning to invest in the digital space, the need for digital marketers, and in particular those good in blogging, email, and PPC advertising, will continue to go high.
You can take advantage of the growing demand for digital marketing service and establish yourself as a brand that helps businesses reach a wider audience in Kenya through the web.
21. Dropshipping
Create an online store, promote the business, and sell products without ever having to keep an inventory.
Your work as a dropshipping specialist is quite simple:
You act as the intermediary between a seller, also known as a supplier, such as Ali Express, and a buyer. All you have to do is show the products on your online store and market the e-commerce platform to attract buyers.
In dropshipping, the people who buy the products you promote send the payment directly to your account. You have to direct the order to the supplier, pay their price, and then have them ship the product directly to the client.
22. Start a Blog and Make Passive Income
Many people don't believe that you can make passive income online, but I can tell you with confidence that you can make money while you sleep.
Today, blogging is one of the most profitable online businesses in Kenya, and you can start it with as low as Ksh. 8,000 a year, which is quite on the lower end.
The thing I love about blogging is that there's no limit to what you can write.
For example, we write about making and saving money here at Financial Creatives. And we have thousands readers from Kenya and around the world who consume and benefit from our content.
You can write about sports, health and fitness, meditation, parenting, religion, business, socialism, education, and so on. Really it's up to you to decide what you want to blog about.
I should warn you.
Blogging isn't a get-rich-quick scheme. It's a business you need to spend your time to build before you can see the results.
In other words, you have to put in the work first for a payday later. That means it requires hard work and consistency.
As someone who has been blogging for 5+ years, I can tell you with confidence that blogging is quite rewarding. But that's so only if you put in the work.
I now own a blog that makes over $1,000 a month. Looking back, I can't be more grateful for the effort I put in the words, not to mention that my passion for blogging has never died ever since.
To start a successful blog, you will need to do the following:
Topic selection
Competitor analysis
Keyword research and topical clusters
SEO copywriting
Technical SEO
Content publishing
On-site optimization
Link building
Site auditing
Some of these steps are repetitive, so I recommend that you check our Income School's Project 24 review for more information.
23. Start a YouTube Channel 
Presenter Ali, Thee Pluto, Mungai Eve, and our own Income Creatives are some of the YouTube channels that publish great content in Kenya and all around the world.
You, too, can hop into the bandwagon, create a YouTube channel, upload quality content, grow your audience, and monetize your views to earn ad revenue.
To be clear, you don't have to be a celebrity or a public figure to grow a YouTube channel. From my experience with the Income Creatives, people become a part of your audience because you share quality content, the kind they can't find somewhere else.
So provided you focus on creating quality content, and being consistent while you're at it, it should be easy for you to make money with YouTube.
Final Thoughts
That's it, a list of profitable local and online business ideas that you start right away, some with as little as Ksh. 1,000 in your savings account.
Keep in mind that the key to turning an idea into a profitable business is to do your research to determine what you can do differently. Then put in the effort to establish and scale the business into whatever figure you wish in terms of cash.
What are the best business ideas in Kenya with 10k?
Today there are many such options, one of them is the provision of pet care services. This can include washing any pet and maintaining their general hygiene. Additional services you can offer include pet sitting, walks, and learning to play and socialize.
Which is the best online business in Kenya?
Some popular online business ideas in Kenya include e-commerce, digital marketing, online tutoring, and freelance writing. It is important to conduct thorough research and analysis to determine which online business is best suited for one's specific goals and circumstances.