I used to think that making $25 an hour was impossible until I did it myself. And while that may not be a decent hourly rate for some people, it's a step towards starting your journey to financial freedom. So learn how to make $25 an hour in this guide, even if you don't have a college degree. 
You can make $25 an hour from bookkeeping, freelance writing, proofreading, customer support, and virtual assistance. It's possible to make that much from blogging, selling items you no longer need, delivering for Doordash, driving for Uber or Lyft, and earning cashback from shopping.
To be clear, you don't need years of experience or a college degree to make money with these strategies. All you need is time and the dedication to do the work to make your money.
In the rest of this guide, we'll explain each of the opportunities we've mentioned above to give you more insights that you can use to make the right decision. 
10 Ways to Make $25 An Hour Without A Degree
Here's to make $25 an hour even if you don't have a college degree:
1. Become a Bookkeeper
The role of a bookkeeper is to help companies and business to record income and expenses, prepare financial statements, and reconcile accounts.
So if you're someone who is good with numbers, and you can help enterprises run smoothly by keeping up to date records, bookkeeping may be a good opportunity for you.
You don't need a background in CPA, GMAT, or a college degree to work as a bookkeeper. But you should at least have knowledge of relevant computer software solution to give your best in this job.
It's not necessary that you get a certification for this job, but going that extra mile can make it possible for you to make more money from the job.
2. Become a Freelance Writer
I've been writing non-stop the last 12 months, and I can tell you from experience that freelance writing is a great way to make at least $25 an hour.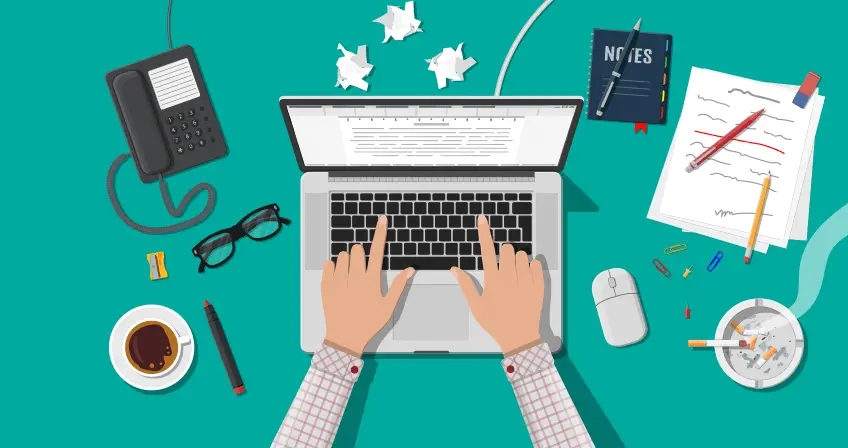 While there are no tight rules when it comes to freelance writing, you do have to pay close attention to three things:
Don't price yourself low because great content isn't cheap.
Read your client's brief and create content based on those instructions.
Keep an eye on the deadline. Clients don't appreciate late deliveries.
There were days when you had to be super creative to win freelance writing jobs. We're past that time.
People need useful information that can inspire, teach, and motivate them. And while many clients encourage creativity, quality writing is the number one priority in the business.
3. Become a Proofreader
There's more to content creation than just putting words on the paper. A content team has to make sure what they create is accurate, educative, and free from writing errors. That's why proofreaders are an important part of the process.
The role of a proofreader is to check and fix written text for spelling, syntax, typographical, grammatical, formatting, and punctuation errors. So if you can spot mistakes in a text and you'd like to make $25 an hour working from home, then you should consider becoming a proofreader.
You don't have to work for big publications to make $25 an hour. It's possible to make that much by working as a freelance proofreader.
You can also become a better editor by taking the Proofread Anywhere course by Caitlin Pyle. The lessons offered include a free workshop that will equip you with the skills you need to take your proofreading business to the next level.
4. Work as a Virtual Assistant
You can make $25 an hour by working as a virtual assistant for individual clients and companies, with the potential to increase your hourly rate if you exceed your client's expectations.
A virtual assistant is a Jack-Of-All-Trades. You'll write blog posts, manage schedules, reply to emails, answer calls, make travel arrangements, book reservations, provide customer support, manage social media accounts, and handle any other task as requested by a client.
You don't need a college diploma or a university degree to work as a virtual assistant. But you need to have the ability to handle multiple tasks, follow instructions to a tee, and worth with minimal to zero supervision. 
Given that there are hundreds of services that you can provide as a virtual assistant, it's important to determine what you can do best and then offer it as a service.
There are many platforms to find virtual assistant jobs, and Upwork is a good place to start.
5. Blogging
Blogging is a lucrative way to make up to $20 an hour, but that's so provided you put in the effort to work for it.
I need to make it clear that blogging won't earn you money right away. You have to treat it as you would a new startup by following a well-established system such as Project 24 or the Passive Income Geek.
Blogging is a business model based on the principle of growing a readership from scratch by creating content that offers advice or helps people solve problem. You optimize every piece of content you write, grow your blog's traffic, and then monetize that traffic to make money.
There are different ways to make money blogging. You can make money through:
Affiliate Marketing: Recommend products you've used or you believed to be useful to your audience by including affiliate links in your content. When visitors to your site click those links and buy the products, you earn a commission.
Display Ads: Depending on the amount of traffic that you get to your blog every month, you can display ad units from served by companies such as Mediavine, Google Adsense, and Ezoic and make money.
Sponsored Posts: Do you have thousands of people visiting your blog every day? You should consider selling sponsored posts as a way to help brands connect with the right audience in your niche.
Website Flipping: If your site has grown to a point where it's making $25 an hour, but you feel as if you don't want to keep it anymore, flip it for some big bucks.
As you can see, there's clearly more than one way to make money blogging. But you have to start by building the site from zero and scaling the traffic to a significant level that warrants earning as much as $25 an hour.
6. Delivering for Doordash
The invention of Doordash completely changed the way people order food from their favorite restaurants. These days, it's possible for customers to order anything, from pizza to Chinese takeout, form the comfort of their home and have it delivered to their doors.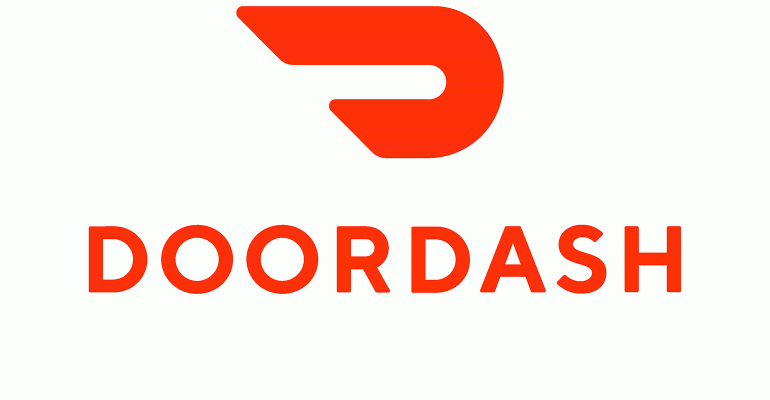 Doordash depends on delivery drivers to deliver the best service to its customers, and that means a great opportunity for you to make money by delivering food to the brand's customers.
As of this writing, Doordash works with about 390,000 restaurants and has over 20,000,000 customers in the United States of America. And they're always opened to anyone who wants to make money with them by delivering foods to customers.
You can make $17.5 to $25 an hour with Doordash, a rate many people don't get based on their minimum wage.
7. Driving for Lyft
Technology has even changed the way we move from one place to another, and ridesharing is one of the most popular ways for people to travel from place to place.
From their inception to this day, companies like Uber, Lyft, and inDriver have connected drivers with passengers in different cities, making swift movement easy in busy times.
Your car can be a valuable asset that makes you up to $25 an hour by simply driving people to their destination. All you have to do is sign up with Lyft and start making money as their driver.
Remember, not every person in big cities like Chicago, New York, and Los Angeles own cars. But they need to move from place to place and do so quickly. So turn your car into a Lyft service, carry people to their destination and make money.
Lyft is a popular app that connects its partner drivers with riders through its mobile. In addition to allowing you to ride people to their destination, Lyft also gives you the option to rent out your car for a given period.
With the average hourly earnings for Lyft standing between $12 and $21, you can easily earn up to $20 an hour, especially during rush hour.
8. Make Social Media Useful
You can make use of social media platform like Facebook and Twitter to advertise products and services to hundreds of potential customers.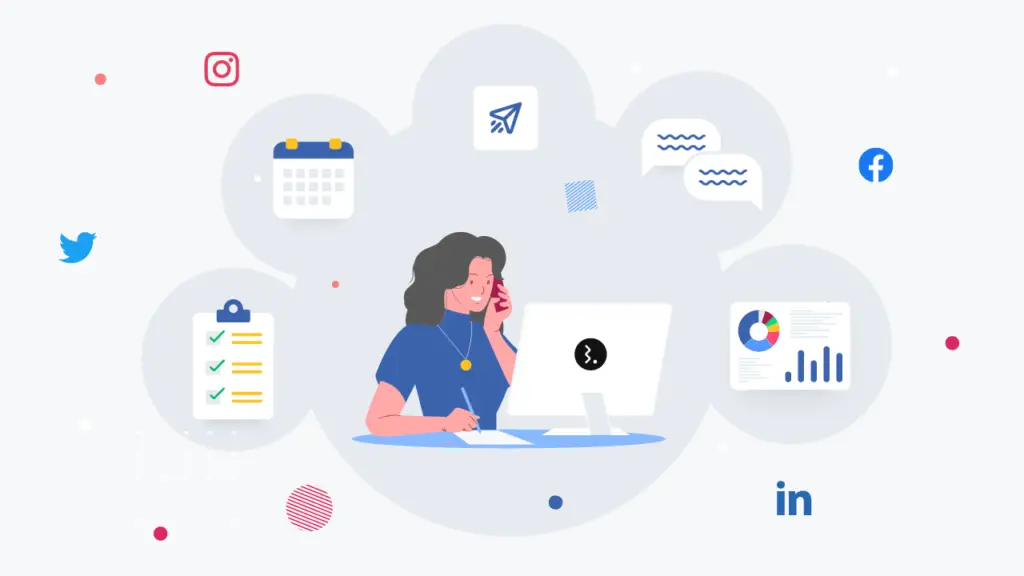 You can choose to pay these platforms if you want quicker results, but if you have time, you can create an audience from scratch and have your presence noted.
9. Become a Fashion Designer
You do not have to go to college to become a fashion star. You can learn from your friends or even from videos and make money from fashion design.
Clothes are like food, they are basic humans human necessities that people need. And given the high demand of new clothes and clothing styles on a daily basis, being a fashion designer can open up windows of great opportunities for you.
10. Join the Entertainment Industry
Musicians and actors are some of the entertainers that make good money from what they do.
Take Will Smith, for example. He makes $40 million to $80 million per year showing off his skills on camera.
So if you have what it takes to entertain an audience in the entertainment industry, you can make as much as $25 an hour – maybe even more depending on the role that you play in the entertainment industry.
Final Thoughts
As you can see, there are many different ways to make 25 dollars an hour without a college degree. Whether you need quick cash to pay urgent bills or you want to add a new source of income to your list of sources, you might find one or more of these options appealing.
And remember:
Having a great idea is one thing. The work you put is what matters, as that's the only way to make $25 an hour.
Is Doordash courier real, jobs that make $25 an hour?
Yes, it's real, with Doordash you can earn between $17.5 and $25 an hour, which is a rate that many people don't get based on their minimum wage.
How to make $100 a day?
There are many ways to make $100 a day, such as freelancing, online surveys, selling items online, delivering food, or offering services like pet walking or house cleaning, renting out a spare room on Airbnb, completing small tasks on platforms like TaskRabbit or Fiverr, driving for ride-sharing services like Uber or Lyft, or even starting your own small business. It ultimately depends on your skills, interests, and available resources.