Everyone is complaining about the high cost of living. Food prices are skyrocketing, and it's becoming harder to pay rent, insurance, utility costs, and other bills. Even those on a paycheck seem not to be making enough.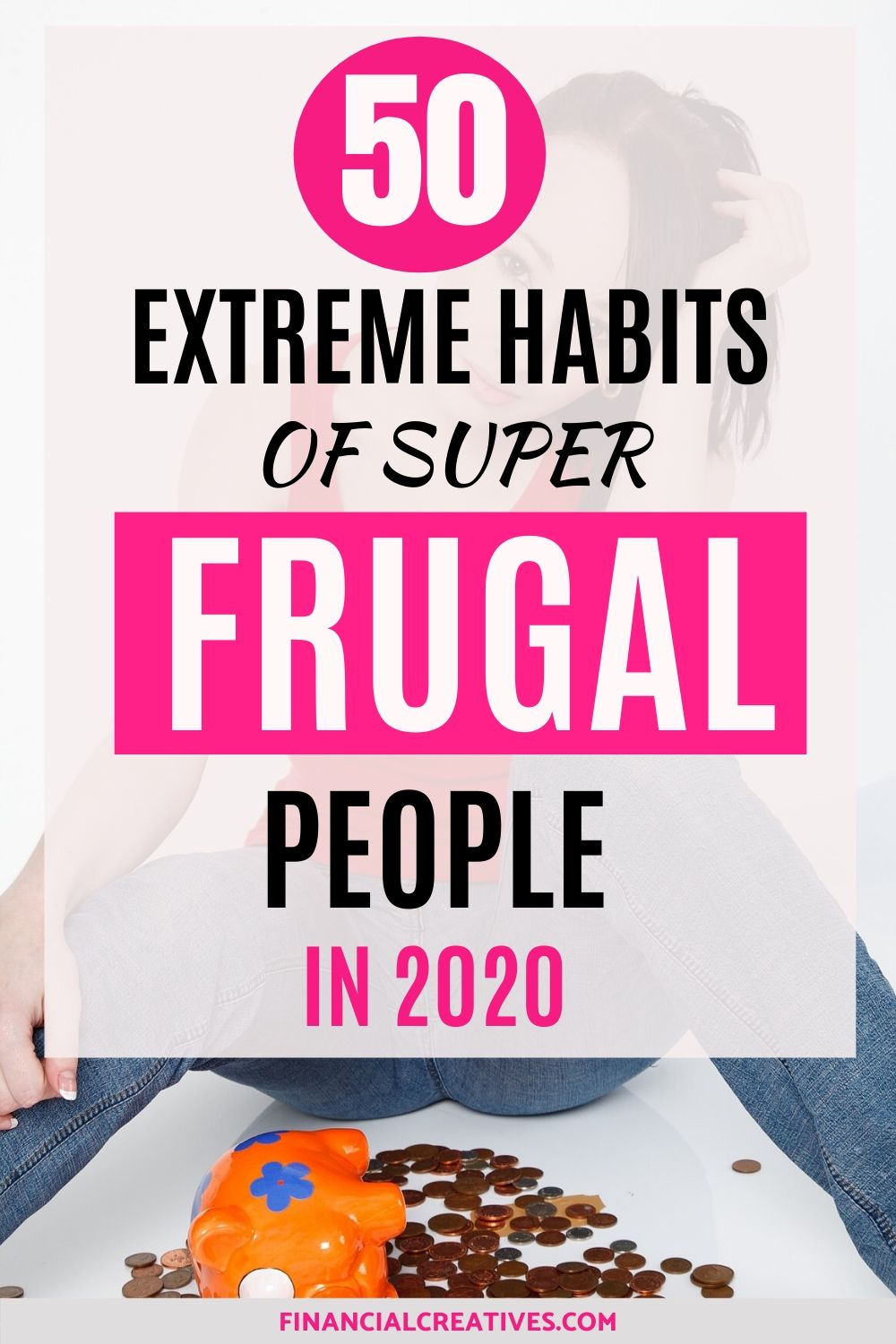 Does it sound familiar? If yes, then it is the right time to learn how to live frugally and save money.
I'll share with you 50 tips on how to do it without necessarily being cheap. We'll also differentiate frugal living with related and confusing terms like stingy living and being cheap.
Let's get started.
What is Frugal Living?
Frugal living is all about being deliberate with finances. In this case, you prioritize things that are more important over those that are less important.
Some people also define frugal living as a habit of always looking for fair prices and better deals. Thus, a frugal person may prefer not to buy something unless they get it on a discount or go for its cheaper alternative just to save.
To me, frugal living means the power to live within my means. It's when I can pay my bills without having to borrow and learning how to live on less money. Generally, frugal living comes with these outstanding benefits:
It allows you to save up
It's an easy way to clear your debts
It's a stress-free way to pay your bills
It teaches you to live within your means and appreciate a minimalist life
It enables you to have more money in your pocket for essential expenses
Frugal Living Vs. Being Stingy: What Describes You?
Frugal living is about being economical with resources and setting priorities based on their importance. Being stingy, on the other hand, refers to being uncharitable or not being liberal in your spending.
While both terms may refer to someone who is not quick to spend money, the reasons for doing it are different for the two guys.
A frugal person may pause to buy something until he or she gets a good deal for it, but a stingy one may decide to do away with the idea entirely just to save.
Case Scenario
During a dining out scenario, for instance, a stingy person may choose not to dine out even at a cheap restaurant just to save. In contrast, a frugal person may opt to capitalize on discounts or to order a drink instead of a complete meal.
Another case scenario is when buying gifts. In such a case, a stingy person may opt to buy the cheapest gift even if it means an inferior quality or skips the idea entirely.
A frugal person, on the contrary, will prefer to look for gift cards or discounts just to get the best gift at a bargain.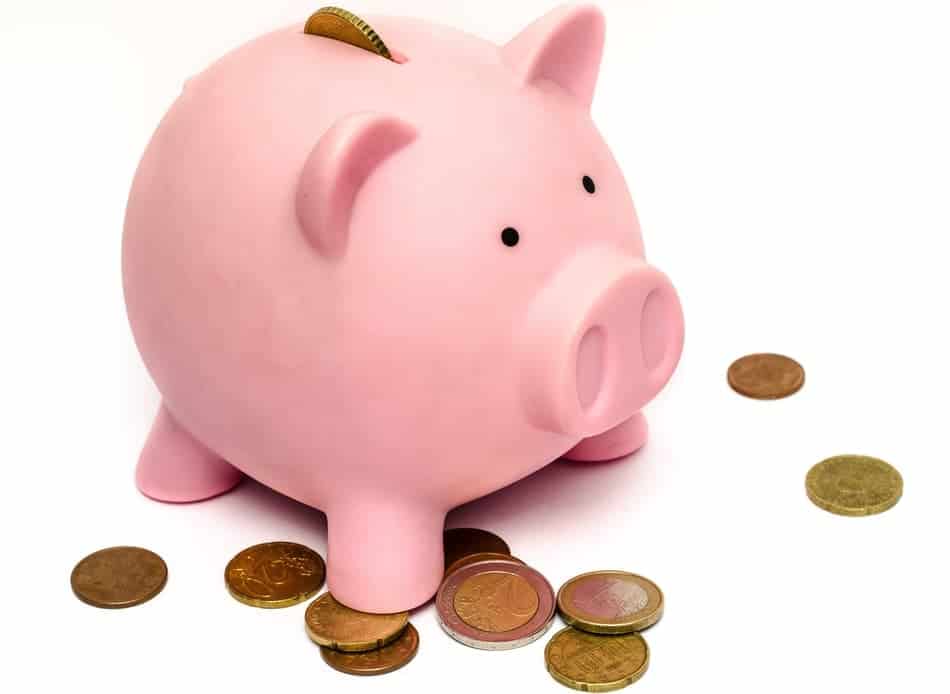 Frugal Living Vs. Being Cheap: Can You Live Frugally Without Being Cheap?
Yes, you can live frugally without being cheap. Frugal living is more of saving and utilizing available resources carefully and economically while being cheap is considered spending less money on supplies.
As mentioned, being frugal is about setting priorities on your spending. Cheap people, however, are more focused on low prices than the actual value (quality) of commodities. A frugal person may look for a saving opportunity but will always prioritize value.
Case Scenario
A cheap person may prefer not to tip a waiter at a restaurant even if the service is excellent while a frugal person may do so but search for coupons to at least cover up for the expense.
Since we now know that you can be frugal without being cheap, let's look at the best frugal living tips.
50 Best Frugal Living Tips: How to Live Frugally and Save Money.
BEING FRUGAL ON FINANCES
1. Set Up a Budget
Frugal living is about knowing what you make and how you use it. So, you have to keep a watch on your income and track your expenses. Doing so enables you to stay financially disciplined and get to save.
The truth is that you need a budget for that. Setting up a budget gives you the absolute power to decide what to spend your money on. You can write it down on paper or use Excel or Good Sheets.
2. Employ the 50/30/20 Rule
Are you looking for an easy way to start budgeting and learn how to be frugal? Then consider the 50/30/20 Rule. Here's is the breakdown:
Allocate 50% of your income to basic needs (food, housing, insurance, and clothes).
Assign 30% of your income to wants (entertainment, travels, dine outs, and shopping).
Apportion 20% of your income to savings (emergency fund, retirement plan, and investments).
3. Cancel Subscriptions with Trim
According to a recent Waterstone Group research, 84% of buyers underestimate their monthly subscriptions, and this ends up hurting them severely financially.
Do you know that you pay so much for TV and music subscriptions when you could save on them? That's part of the reason why you need Trim in your life.
The intelligent app examines your subscriptions to help you cut back on the unnecessary ones, especially those that continue to cost you so much money.
What's more, Trim is a bill negotiator. It can engage your service providers to convince them to give you a better deal. From cable to electricity, Trim does it all.

4. Set Up An Emergency Fund
After employing the 50/30/20 Rule, you just need to assign a reasonable amount of your 20% savings to your emergency fund. But why do you even need an emergency fund in the first place?
The essence of having an emergency fund is to enable you to handle life's unforeseen expenses like medical bills, repairs, and unexpected travels. Generally, setting aside something like $1,000 is a decent starting point for a frugal living for beginners.
5. Save Up with Acorns
Acorns is ideally a budget app, but it's pretty a saving and investment app. The tool tracks your purchases and invests the spare change on your behalf in an ETF (exchange-traded fund).
For example, if your grocery expense at a store is $69.40, Acorns automatically redirects $0.60 (you spare change) into your ETF. It only takes $1 to maintain the app, money that you can draw from your ETF.
6. Find a Lucrative Frugal Hobby
Do you enjoy writing and have a good command of English? Then you should do freelance writing on sites like Upwork, Textbroker, or Fiverr. The platforms allow you to earn money writing website content.
How about you take your writing a notch higher by starting and monetizing a blog? You'll find this course useful in that respect.
Other lucrative hobbies are playing videos, shopping online searching the web, and answering surveys. Luckily, you can make money doing all of them at a survey site like InboxDollars or Swagbucks.
BEING FRUGAL ON SHOPPING
7. Explore Shopping Apps
There are several shopping apps you should be using if you are looking to live frugally. The first one is Rakuten, which happens to be my favorite.
Rakuten allows me to get money back in different stores, and I get as much as 40% back. It also features deals and coupons from 2,500 plus stores.
Are you interested? Join Rakuten today to claim a $10 signup bonus.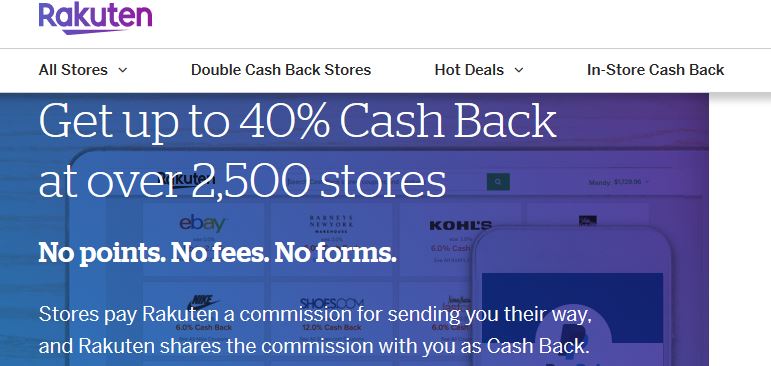 Another top pick is Ibotta, and they also have a $10 welcome bonus that you can grab here. Ibotta allows me to earn instant cashback on groceries, toiletries, and cosmetics.
I also put Paribus in the conversation as it monitors recent price drops to enable me to get refunds.
8. Apply the 30-Day Rule
How does waiting for a month before making a purchase sound? Well, that's the kind of sacrifice I have to make occasionally, and I must confess that it works wonders.
You will be surprised that you don't need a majority of items after 30 days. If you do, then you should go ahead with the purchase.
The 30-Day Rule generally works best for expensive things that are likely to have a significant impact on your budget.
9. Shop Offseason
After shopping a lot online, I have noticed that most winter clothes are on clearance in February, which is just the perfect time to buy them. And when it comes to light garments, they are mostly on clearance at the end of the summer.
Also, you should learn to buy after the holidays and not before or around them. That helps you to get a good deal while living on a budget.
10. Keep an Eye on Discounts
There are so many ways you can get discounts on just about anything. My favorite tricks, however, are:
Cashing on reward points
Using coupons to shop online
Shopping in bulk
Signing up for store loyalty programs
inquiring about sales
With most stores depending on online sales, you should take advantage of their desperation to get discounts.
11. Check for Best Prices Using Honey
Do you have a specific item in mind that you would want to buy cheaply? The secret is to compare its price in different stores, and you can do it using Honey.
This free browser extension unlocks the best online deals on one click. You can even use it to find the best deals on Amazon.
I like Honey not just for price comparison but also for providing an array of coupons and exclusive deals. What's more, I earn $5 for referring a friend. So, I think you should try it.
12. Shop Second Hand
The reason why you would want to buy second hand is to save. It's usually an option for a frugal shopper if you can get an item for cheap. So, you have to consider the quality and usability of the item before buying it.
I have bought second-hand kids' items and homewares on eBay, and I cannot complain about the deals. Other sites I recommend are Poshmark (for trendy clothes and accessories) and LetGo (for furniture, used cars, and just about everything else).
BEING FRUGAL ON FOOD
13. Consider Meal Plans
If you are looking to master how to live frugally and save money, it's essential to plan for your meals in advance.
This will allow you to know how much money you'll spend over a given time and how much you'll save. Preferably, you should make weekly meal plans.
If you cannot plan for the meals yourself, then go for a meal plan subscription. A company like $5MealPlan can send you meal plans for preparing inexpensive, healthy breakfasts, lunch, and dinner.
Are you ready to join $5MealPlan? Sign up using this link to get a risk-free free 2-week trial.
Other than $5MealPlan, you can also get meal planners on Amazon.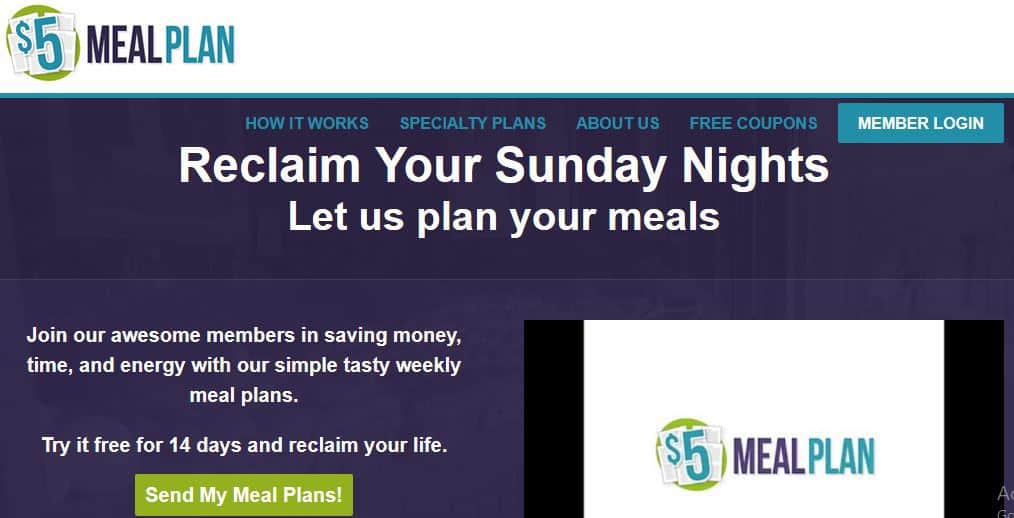 14. Prepare a Grocery List with Cozi
Frugal living means having a hawk-eye on your spending. So, before visiting a grocery store, you should have a list indicating what you need to buy. It helps you stick to your budget by buying only necessary food supplies.
If you have trouble preparing the list, then consider using Cozi. The tool helps you to make your grocery list hassle-free. Furthermore, it comes with additional features like reminders and day trackers.
Cozi is free to download and use, and you can get it here.
15. Leverage Your Freezer
What do you do when food is on sale? For me, it's an opportunity to buy in bulk and save as much as possible. I then use my freezer to store the food for future use.
You should also consider the hack if you are looking to save on groceries in the long-term. With a freezer at home, you can buy fish, meat, vegetables, and fruits in bulk if they are on sale or in season.
16. Dine at Home
Frugal individuals are very picky when it comes to dining out. Most of them prefer to cook at home instead of dining out or ordering from a food service.
I use this approach, and it helps me save a lot. It's a tactic frugal people use to embrace living with less money.
By receiving meal plans from $5MealPlan, I can prepare my meals at home cheaply. What I get to save goes into my emergency fund and other savings plan.
The best part is that home cooking is healthy, and thus it helps me stay fit.
17. Use Grocery Coupons
Are you looking to score huge discounts on groceries? There is no quick way to do it than to use coupons. You can find them on Coupons.com, Savings.com, RetailMeNot, and theKrazyCouponLady.
Coupons come in different forms on these sites. You may find them as coupon codes, discount codes, cashback, and printables. All of them guarantee some sort of saving on groceries.
18. Save Up to 50% on Thrive Market
We know that organic foods are healthy. But we also know that they can be expensive for most households. So, how can you save on them?
The solution is to visit the Thrive Market. The online store allows you to buy organic foods at wholesale prices, which means massive discounts to leverage. You can save as much as 50% on organic brands.
Thrive Market offers you free shipping for your first order of it exceeds $25 and $20 shopping credit upon signing up. They also have gifts, coupons, and rewards. Visit the store today to capitalize on their offers.

BEING FRUGAL ON TRANSPORT.
19. Save on Gas with GasBuddy
One reason why most frugal people prefer not to drive often is steep fuel prices. Well, I have identified a solution for that, and it's called GasBuddy. It's the perfect tool when learning how to be extremely frugal.
The fantastic app tells you where you can find the nearest cheapest gas stations just by a click of a button. Moreover, GasBuddy allows you to compete for free gas, rewards, and prizes.
20. Consider Carpooling
Do you live in the same neighborhood as any of your coworkers? How about the parent of the kids who school with your kids? In both cases, carpooling is a great idea.
In the first scenario, instead of both of you driving to work, you can talk about taking turns driving to enable you to save on fuel.
As for the second case, you can also talk with the other parents about driving the kids to school or trips in turns to also save on fuel.
21. Rent Your Car on Turo
Instead of resting your car in your garage, why don't you consider renting it out on Turo? Such a move earns you money on the side, and you get to decide when and for how long you can rent your car.
With most car owners making about $100 a day passively on Turo, there's no doubt the peer-to-peer car rental company is a lucrative idea. If you are looking to list your car on Turo, just use this link to sign up.
22. Switch to a One-Car Household
Do you and your spouse own a car? If yes, do you work close to each other? Then you should learn how to live a frugal life by considering driving one car.
You can drop and pick your partner or vice versa to get to save on fuel.
Are you wondering what to do with the other car? List it on Turo or GetAround to make money on the side.
23. Walk More
You shouldn't depend on your car at all times. For one, it is expensive if you do. Car maintenance and fueling don't come cheap. Secondly, spending most of your time in a car pushes you to live a sedentary lifestyle.
You need to exercise and stay active, and there's no easier and cheaper for that than walking. Walking saves you transportation costs, and you can do it over short distances.
You, however, don't have to walk to work every day as it is time-consuming and can be tiring. You should consider doing it once a week at least.
24. Invest in a Good Bike
If you feel like walking is not an option, more so when you have to do it over a long distance, then consider investing in a good bike.
Talking of a good bike, it should have the following:
Quality frame
Comfortable seat
Reliable brake system
Quality tires
Why should you spend money on a good bike?
Ideally, this is meant to save you money in the long run since you will not use your car often. Also, a good bike is an exercise machine that you can use to shed weight and keep fit.
BEING FRUGAL ALL AROUND THE HOUSE
25. Declutter Periodically
Sometimes, a frugal lifestyle means minimalism. In this case, you only keep items that you need and dispose of those you don't need.
We call it decluttering, and you can make money from it selling things like old clothes, footwear, baby strollers, and toys.
Sites like Poshmark, Craigslist, and LetGo are among the best for second-hand items. So, consider them. Generally, decluttering not only makes you money, but it also keeps your house
Do you have an extra room or a vacation home? You could make some money on the side with it if you list it on Airbnb. Airbnb lets you decide who to accommodate and how much to charge.

How about a free garage or parking space? You can also rent such places, and a great listing website is SpotHero. SpotHero allows you the flexibility of choosing the time that your space will be available for rent.
26. Embrace the DIY Mentality
Do you call a handyman when your drain clogs or when you need to fix your lights? How about when you want to wash your car, groom your pet, or cut your grass? If you do hire people for such jobs, it's high time you try doing some of them yourself.
DIY activities generally save you money. With YouTube and so many available DIY websites, you can learn just about anything in minutes.
For those jobs that you cannot do, don't hesitate to give an expert a call.
27. Downsize Your Home
A large house can be hard to run. It comes with costly bills that you can quickly reduce or avoid entirely if you relocate to a small house.
So, home downsizing should be an option if you are living frugally.
While at it, consider selling the things you'll no longer need in your new small house. That allows you to make money to cater to other things.
Also, if you have to buy new furniture, consider getting the right size to suit your small space.
28. Save on Energy Costs
The biggest challenge that people have at home is lowering their energy costs. Knowing that we need electricity for cooking, lighting, and warming our houses, it can be hard to live without it.
But if you are looking to save, you have to cut out some things and here are the frugal living tips and ideas to use:
Skip air conditioning and use fans instead to cool your house
Invest in a first-rate programmable thermostat to only power your AC when you are at home.
Block of sunrays using thick curtains to save on cooling costs.
Switch to LED lighting to minimize lighting costs.
Dress warmer during the cold to save on house warming costs.
Turn or unplug electrical appliances that you are not using.
29. Buy Affordable Multipurpose Products
It sounds crazy, but I never miss buying vinegar in bulk. Wondering why? Well, vinegar cleans and disinfects my work surfaces, coffee maker, and windows.
What's more, it is a perfect salad topping and very cheap to buy. So, it fits my description of an affordable multipurpose product.
Others include olive oil (used as a skin softener, shaving cream, lubricant, and furniture polish) and baking soda (used as an air freshener, teeth whitener, and mouth wash).
OTHER IMPORTANT TIPS ON HOW TO LIVE FRUGALLY AND SAVE MONEY
Find lower insurance rates using NetQuote.
Use Groupon to your advantage to find shopping deals, sales, and coupons.
Pay your debts in full.
Switch to generic and save up to 85% on drugs and foods.
Talk to your children about finances, more so the importance of living frugally.
Use homemade cleaners and even make some to save money.
Wash clothes using cold water to preserve their colors and fabric and save on heating costs.
Save on health supplements and beauty products with Vita Cost.
Unsubscribe from retailer emails to avoid going back to the store.
Leverage gift cards.
Find alternative stores that have favorable prices.
Pack your lunch instead of buying food.
Cut your hair instead of spending so much at the salon or barbershop.
Maintain your car to save on repairs and replacements.
Book an Airbnb home on your travel instead of a hotel to save on accommodation costs.
Go on a vacation offseason to get better deals.
Watch a movie at home instead of going to the cinema.
Find free activities like free concerts, shows, sports, and carnivals on Eventbrite.
Become a secret/mystery shopper on BestMark or Secret Shopper.
Work out from home using free apps like 7-Minute Workout, Zombies, Run! and FitOn.
Related:
Conclusion
Now that you know how to live frugally and save money, you have no reason not to embrace the idea.
You don't have to do everything on my list, but just a few to get you started. You can then add more to your savings plan gradually. My pleasure is to see you live frugally without being cheap if that is what it takes to save.
Want To Remember This Post? Save It To Your Favorite Pinterest Board!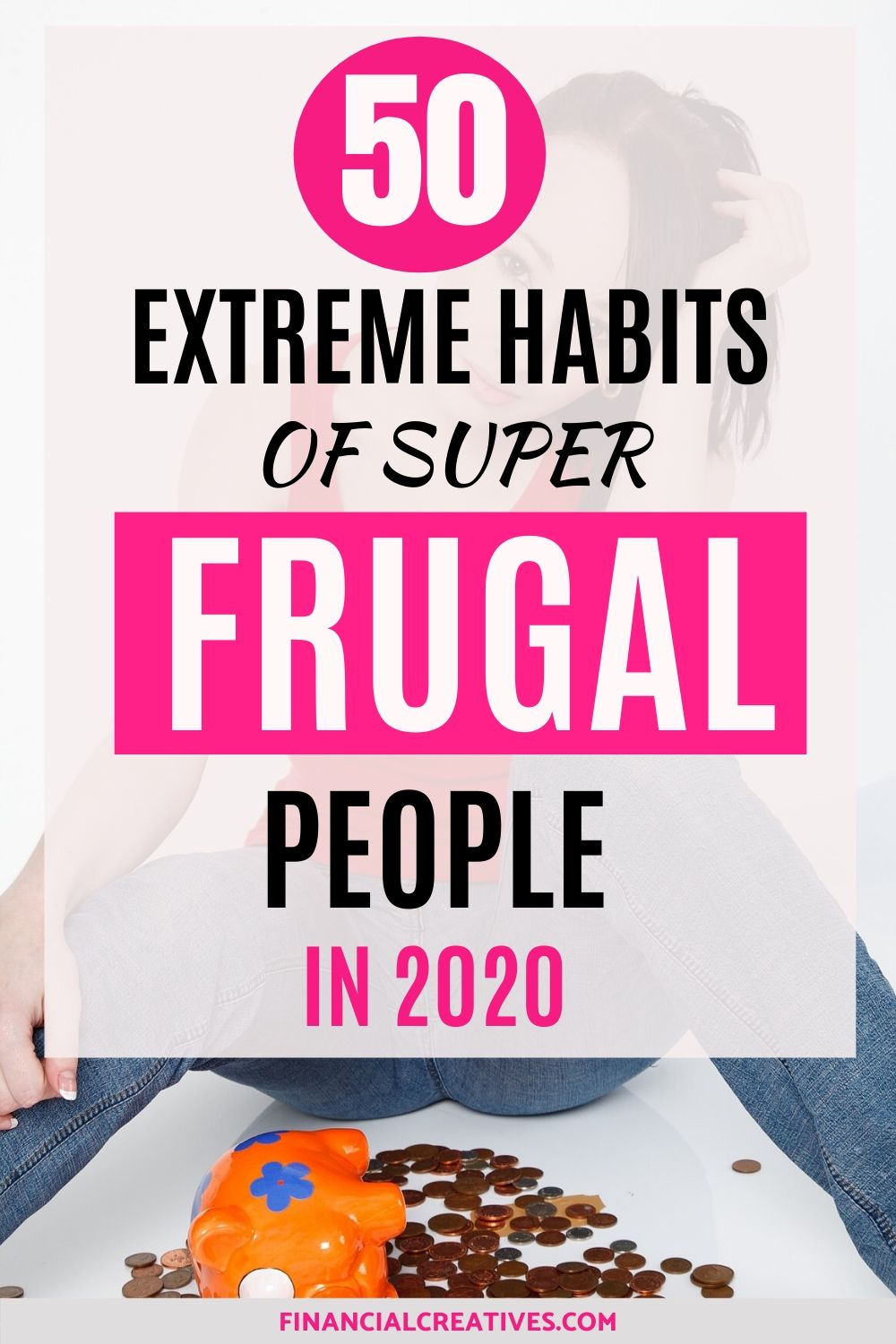 How hard is live frugally?
In fact, an economical life consists in a reasonable attitude to finances. In this case, you prioritize more important things over less important ones. Therefore, you just need to learn how to properly manage your finances.
What are the best frugal living tips with a big impact?
Some of the best tips include creating a budget and sticking to it, reducing unnecessary expenses such as eating out and subscriptions, using coupons and shopping sales, and finding ways to earn extra income.