A detailed guide to saving and budget tips for young adults: Are you in your early 20s, doing an entry-level job, and paying your bills? It is the right time to start thinking of financial management.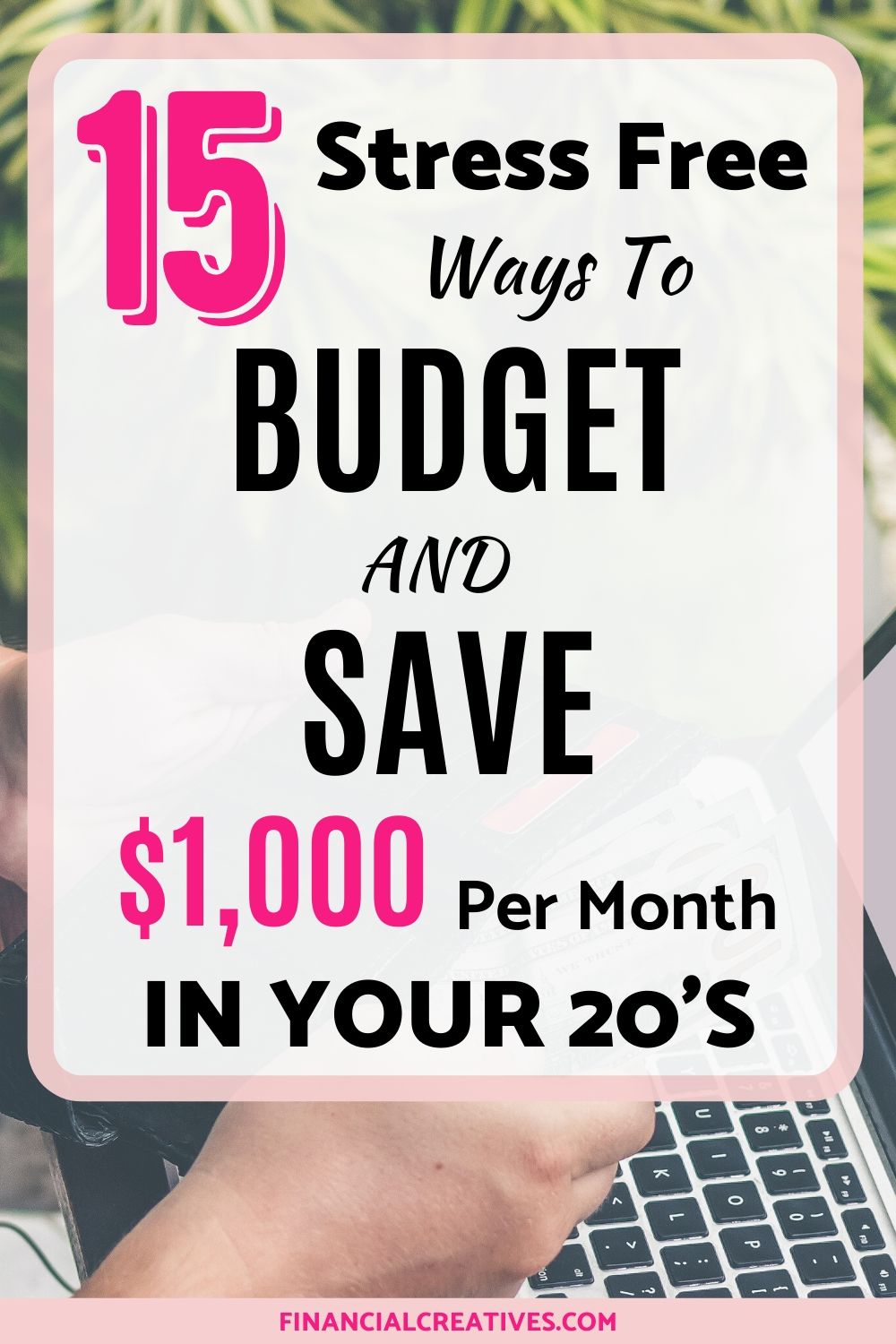 All you need are proven and tested saving and budget tips for young adults, and I'm going to cover them in this post.
As a young adult, I know how hard it is to plan for a paycheck, let alone save a part of it. It is even much harder when you have just become financially independent, and you don't have so many responsibilities.
But why should you start budgeting and saving today? Why not wait until you are old and more experienced? If those are the questions you have, let me give it to you straight.
Let's face it; there are student loans and mortgages to pay. You also need an emergency fund, capital to start a business, probably get married, and the list goes on. So, do you've your answer now?
Now that we are on the same page, here are best saving and budgeting tips for young adults to try out.
15 Proven Money Management Tips for Young Adults
1.  Write Your Budget Down and Stick to it.
If you are serious about money management for young adults, you have to put your budget down in writing. Its literal, and this means you can use spreadsheets like Excel.
The whole idea of writing your budget down is to assess its practicality. Naturally, it helps you to reexamine your financial plan to see how better you can financially secure your future.
It also helps you to determine which areas on your budget need adjusting.
In general, your budget should include your income, saving, and at least these expenses:
Groceries
Rent
Transport
Utilities
You can also include child support, if applicable, and any other obligatory expenses.
2.  Set Up An Emergency Fund
We cannot talk about how to save money as a teenager without mentioning an emergency fund.
You need it to cushion yourself against life's unforeseen events like sicknesses, unexpected fuel price jumps, housing needs, among many others.
To get started, you should direct at least 10% of your paycheck to the emergency fund. The beautiful thing about setting an emergency fund is that the money translates to saving when you don't use it.
Plus, it makes you financially responsible since you have something to run to when life gives you an unexpected blow.
An emergency fund is a must have and you should give it a priority before anything else. It's your knight in shining armor when life perils come your way.
3.  Earn Cashback on Receipts
Did you know that you can get money back from online purchases? All you need to do is scan your receipts using a cashback app like Ibotta.

Ibotta earns you $5 on referrals, and you get to receive money back shopping on Best Buy, Amazon, and other popular stores. And to appreciate you for signing up, Ibotta rewards you with a $10 bonus that you can claim here.
Other apps that earn you cash back on receipts are Checkout 51 and Fetch. They also let you get money back at your preferred retailer store.
Generally, your search for the smartest money tips for young adults has to include earning cashback.
4.  Shop with a List and Calculator.
One way to restrain from impulse purchasing is shopping with a list. It allows you only to get what you need and not what you want.
It also enables you to plan for your shopping in advance, which means you can work with a specific budget.
You should note, however, that a shopping list goes handy with a calculator. Luckily, our phones come with calculators, and so it is convenient for us to use them on the go.
Why a calculator?
It's straightforward. A calculator allows you to watch your spending and know when you get to your limit. Plus, a calculator helps you to compare prices for different products and brands to determine your saving margin.
In general, a shopping list and calculator makes you financially-disciplined, thus one of the shrewdest tips on saving money for young adults.
5.  Leverage Budgeting Apps
Nowadays, budgeting is much easier because of the existence of so many budgeting apps. They automate and simplify the process, and here are some worthy recommendations:
Mint – Mint is probably the best budgeting app for teens out there. It allows you to see all your transactions on one glance.
What's more, Mint allows you to analyze your savings, and this makes it also a great saving app. You can use it to learn a few budgeting tips for beginners.
HomeBudget – If you are planning to involve another person in your budgeting, HomeBudget is the application to use.
It allows multiple users to participate in the budgeting process. So, it's a good family pick.
SimpleTrack – If all you want is to track your money to see how you can tweak your budget to suit your financial goal, then SimpleTrack is the best there is.
It's simple to use as the name is suggesting and allows you to categorize your expenses for easy analysis.
YNAB – YNAB (YouNeedABudget) is one of the most popular budgeting apps because of the promise of simplifying the budgeting process.
This excellent app also doubles up as a savings app. Overall, it makes both budgeting and saving stress-free for teenagers.
6.  Track Your Spending
Since expenses are an essential element in the budgeting process, you have to monitor them closely. Doing so makes it easy to spend your money wisely.
Luckily, there are apps for such jobs.
One of my favorite expense trackers is PocketGuard. The tool also doubles up as a budgeting app and is very useful in trimming and monitoring expenses. It can be a source of money management tips for young adults if used correctly.
Other considerable expense trackers that also double up as budgeting tools are Wally and Personal Capital. Both tools give you a full picture of your financial flow to enable you to make the necessary budget adjustments.
7.  Cut Out Needless Expenses with Trim
As a young adult, the chances are that you are losing money in different black holes without recognizing it. To ensure that this doesn't happen, you should install Trim today.
The tool goes through your receipts to alert you of unnecessary bills that you should probably cancel. By cutting the unnecessary expenses out, Trim saves you money.
Interestingly, that is not all that Trim does. Trim is also a negotiator for fair bills. It engages cable TV, phone, and internet service providers to help you get cheaper deals.
Trim, for me, is just one of the best saving and budget ideas for young adults, and so I think you should try it.

8.  Be a Frugal Shopper
A frugal shopper is someone who always searches for the best prices, especially for groceries.
Doing so enables you to save without necessarily denying yourself quality purchases.
Some of the best tactics that frugal shoppers apply are:
They always have a shopping list with them
They shop for food on a full stomach
They always stick to their budget
They buy in bulk when it's convenient, especially when they are offered discounts and have coupons to leverage
They cook their meal and pack it if necessary to save on food cost
They always keep their eyes on the cash register to take note of their purchases
Remember, frugal shopping means extra cash in your pocket, and this translates to having less debt and having fun in your youth. It's, without a doubt, one of the best budget tips for young adults.
See more frugal living tips and ideas
9.     Save Up for Retirement Using a 401(K) Plan
If you want to save for the future, the 401(K) Plan has to be on your itinerary. It is amongst the most future-minded money-saving tips for teenagers.
The beautiful thing about it is that your employer is obliged to match what you contribute.
Mark you; it is not the only benefit. A 401(K) Plan is a perfect saving plan because of the following:
It secures your retirement financially
You can get saver's credit through it
It helps you to reduce your taxable income
Your contribution is untaxed until your withdraw it
10.  Adopt the 'Delayed Purchase' Approach
Did you know that most impromptu purchases turn out to be unnecessary? Sometimes, what you buy today may not appear like a wise decision tomorrow.
To learn to say no to impulse spending, you've to master the 'delay purchase' approach. What this means is that you should give yourself a couple of days to think about the purchase. It's quite likely that you'll drop most ideas after a day or two.
What's more, the 'delay purchase' approach buys you some time to enable you to find a better deal. So, it doesn't necessarily stop you from buying a specific item but provides you with the chance to spend stingily and calculative.
In the end, it helps you to save, and this makes one of the best budgeting tips for teenagers.
11.  Observe a Minimalist Lifestyle
At times, all it takes to start saving and stick to a financial plan is living a minimalist lifestyle.
As a youth, there's peer pressure, especially on social media, and this may make you try to live beyond your means.
The truth is that you cannot save up and grow your wealth if you yield to societal pressure and try to impress everyone.
The secret is to live below your means, what I call the minimalist approach. It is one of the smartest budget tips for young adults.
Some of the ideas to embrace when observing minimalism are:
Downsize your space if necessary
Drop the car for the bike or consider walking to work or using public transport
Carry your home prepared lunch to your workplace
Sell clutter like used clothes and old toys on LetGo and Craigslist.
Buy just what you need and only when it is convenient
Only buy durable, multi-purpose products
12.  Exploit Free Entertainment Opportunities
It's almost impossible to stay without entertainment when you are in your youth. So, my advice is not to do away with it but to try and find cheaper or free ways to have fun.
Instead of spending so much money on concerts, carnivals, sports, festivals, and comedy show, consider finding free tickets for such events on Eventbrite.
Also, you can opt to watch TV for free at home or to download music on YouTube instead of subscribing to Netflix or Spotify.
In the long run, such small things save you money and are integral in helping you attain your financial goals.
13.  Use Tiller to Update Your Budget Regularly.
A budget doesn't have to be static to be attainable. You can update it as often as possible, depending on the changing economic times.
Sometimes, things don't work out as we initially planned. As a result, we've to go back to the drawing board to see what we need to change, do away with, or add.
If you want a quick way to review your budget and make fast updates, consider using Tiller. The tool works best with spreadsheets.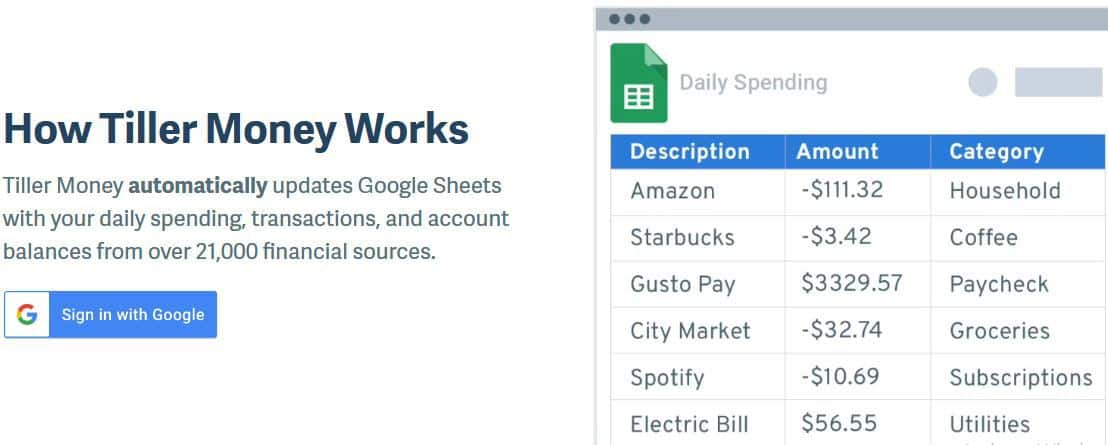 14.  Budgeting as a Financial Tool
It's hard to budget when you see it as a punishment. You need to have fun doing it, and this means looking at it as a financial tool that you cannot do without.
A budget is what you need to attain a specific financial goal and be able to save. So, if at any time you feel like you are about to give up, just focus on your end goal. It helps you to stay focused.
The strategy has helped me a lot to change my mindset and draw the motivation to stick to my budget. I recommend it to anyone looking for goal-oriented financial tips for young adults.
15.  Boost Your Savings with a Side Hustle
Lastly, there is no better way to improve your savings than to find a side hustle. By and large, there are so many things you can do online and offline for an extra dollar.
For example, you can freelance as a writer, a bookkeeper, a proofreader, a virtual assistant, or a transcriptionist on Fiverr and get to make money hourly. Upwork is also another reputable site for finding such freelancing gigs and many others.
If you love pets, Rover has so many pet sitting, dog walking, and pet boarding gigs that you can take advantage of and make about $25 per session on the side.
You can even start a blog if you are passionate about writing. It allows you to share your story and life experiences with a broad audience and get to make money through affiliate marketing.
I recommend Bluehost for beginner blogs. The hosting will cost you $3.95 every month, and you get a free domain in your first year.
Check out this blogging guide to help you start a blog and monetize it.
For more legit and lucrative side hustles, read these posts:
Conclusion
There you have the best saving and budget tips for young adults. If you are planning to secure your financial future, it doesn't go further than using the above ideas.
They are practical for the modern youth and future-driven for the future-oriented young adult.
Loved This Post? Save It To Your Favorite Pinterest Board!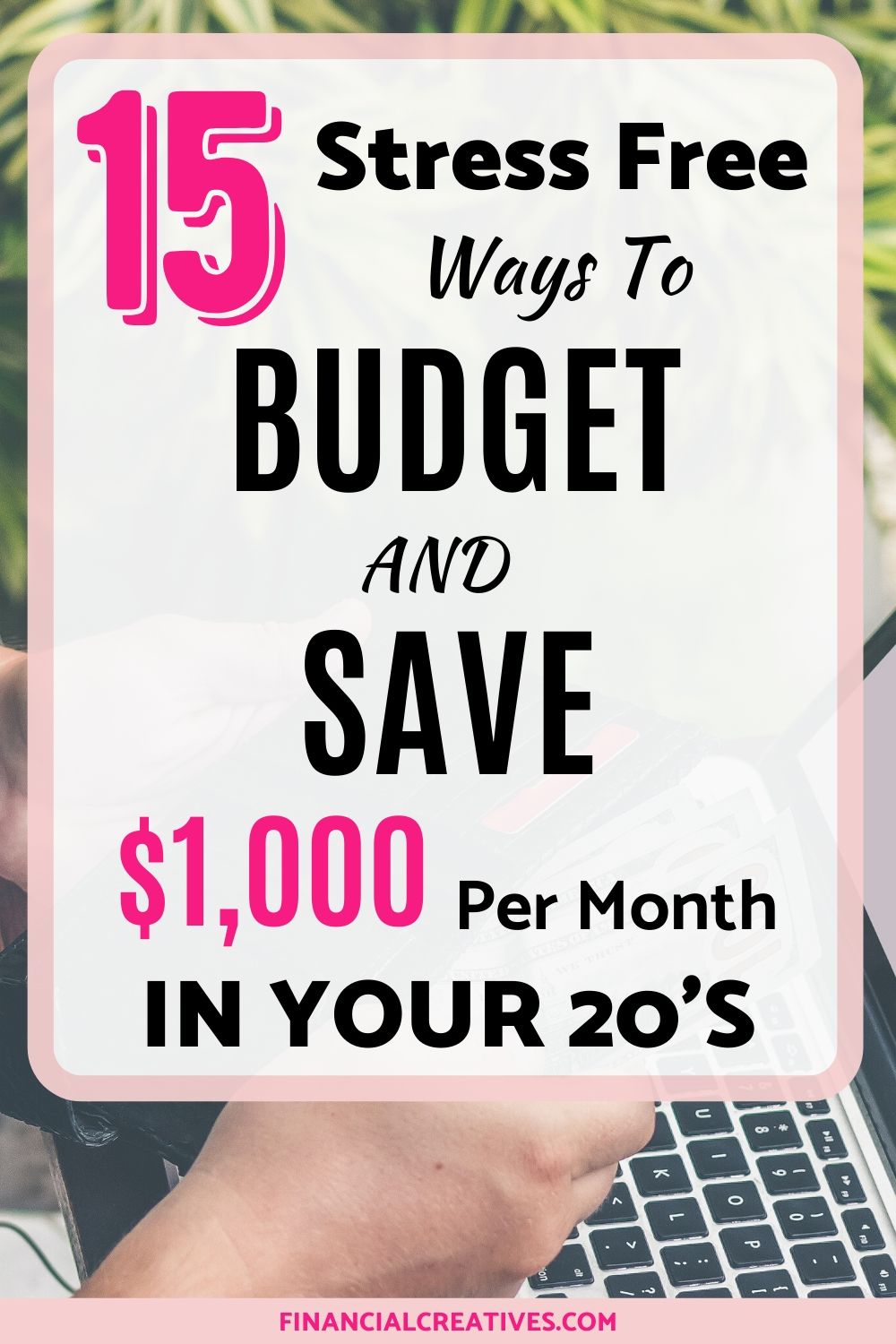 Can saving tips for young adults really help?
Savings tips for young people will help you learn how to manage your finances, learn how to save and plan your expenses and income. This knowledge will be useful to you throughout your life for your financial stability.
What are the best saving tips for young adults?
Here are some of the best saving tips for young people: create a budget, set savings goals, avoid debt, cut unnecessary spending, track your spending, use financial apps and tools to save money and track your progress, and maximize your income.