We all have hobbies, things we regularly do for pleasure. What if I told you that you could make money from your leisure pursuit, no matter what it is? Well, I'll share with you later in this article the hobbies that can make money.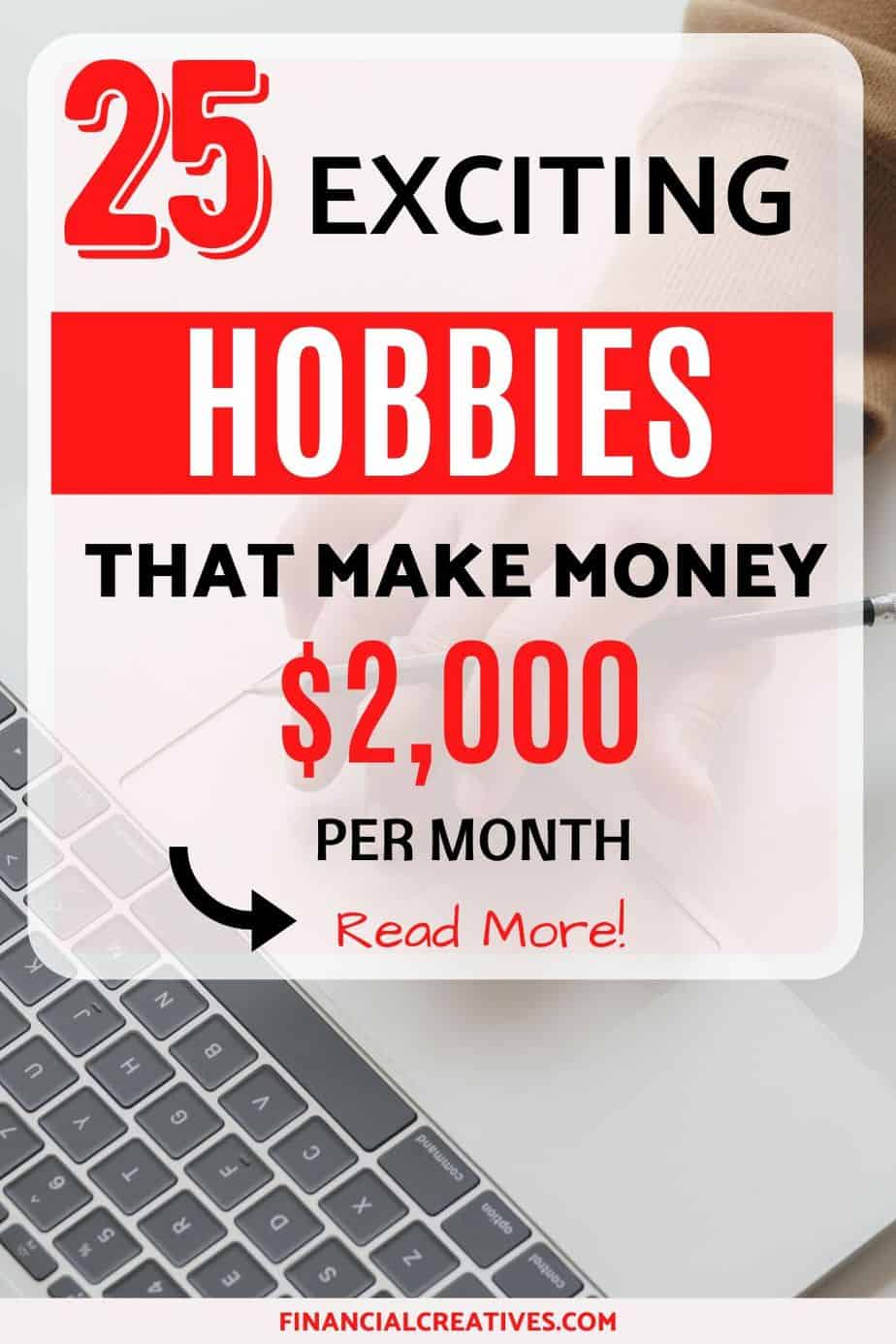 Sometimes, all we need to make money for ourselves and others is a talent or a form of training. It takes observation, however, to identify a market need and find a way to fill it.
So, are you getting the most out of your hobby? If not, I hope this post can convince you to do so. I have researched the most lucrative hobbies on your behalf and here are my best 25:
1.  Surveying –Answer Online Surveys and Get Paid
Surveys are probably the most popular hobbies that make money today. So many companies are willing to pay for opinions, and it mostly takes 10-15 minutes to express them. Interestingly, some survey sites are generous enough to pay as much as $50 or more per survey.
Plus, a large number pays you for just signing up, and you only need an email address to do it. And once you sign up and start to participate, you can enjoy incentives like referral bonuses and gifts.
I am talking about the following online survey sites:

2.  Writing – Launch a Profitable Blog, Do Freelance Writing
As an experienced writer myself, I make money through my blog. It currently earns me over $2,000 per month working part-time, and I consider it passive income. So, yes, blogging is lucrative.  I earn through affiliate marketing (referrals) and sponsored ads.
If you are new to blogging, I recommend you sign up for the Project 24 Course. It'll help you learn how to create and run a profitable blog.
In case you are looking for a hosting company for your blog, you should try Bluehost. They have a cheaper monthly hosting package ($3.95.month) and offer a free domain.
How else can I earn as a writer?
Before switching to blogging, I did freelance writing on Upwork. So, I recommend the site for writing sales ads, blog posts, landing pages, product reviews, e-books, and YouTube scripts. You can make $20 per hour as a beginner writer on Upwork and much more when you are experienced.
Are you ready to start your career as a writer? Check today this free article to find more than 200 niches you can write about.
3. Driving – Make Money with Uber or Lyft
If you have a car, you don't have to worry about where you'll find a hobby that makes money. All you have to do is sign up as a driver on Uber or Lift. The ride-hailing apps allow you to drive people around during your free time and earn extra money.
Driving for either of the two ride-booking services allows you to make about $15/hour. The services are also known to offer bonuses to drivers for reaching specific milestones. Lyft, for example, offers a $300 welcome bonus to drivers who complete their first 100 trips while Uber offers $13 to those who complete ten trips.
4.  Surfing – Get Paid for Searching the Internet
We all love browsing the internet. The only difference is what we search. In this case, however, it doesn't matter what you search for. A survey site like Swagbucks pays you for searching for anything through their website.
Remember, Swagbucks is also the same company that pays you for answering surveys. And as we'll later see, it also pays you for watching movies online. Cool, right? Download the Swagbucks app today to sign up and start earning by surfing.
Another site that pays you for surfing is Mobile Expression. They also give you a $50 gift card at the end of the year for just retaining their app on your phone. You can download their app to enjoy the fantastic benefits.
5. Cooking – Start a Food Blog, Offer Cooking Lessons, Create a Cookbook
Are you creative when it comes to creating recipes? Can you teach people how to cook? What you have is one of the most coveted hobbies that can make money. Here are some ways you can use the hobby as a cash-making machine:
A food blog – There are so many readers out there who would want to learn to cook like you. You can share the recipes and tips on your blog and get to make money through ads and affiliate marketing.
Video tutorials – YouTube is a great place to offer online lessons. Most people will not mind subscribing to your channel if the cooking lessons are worth it and you can make some money with YouTube Ads.
Cookbook – How about you write a cooking e-book and sell it online? Most cooks are doing it, and they are making money from it. You can sell your cookbook to Amazon or Create Space.
6. Teaching – Earn as a Tutor Online
Are you a retired teacher who is still in love with your old job? Maybe you are not a trained teacher, but you just love teaching. Try turning your hobby into a money-making venture by signing up for any of these tutoring programs:
VIPKid – VIPKid allows you to teach English to international students and earn about $20/hour. Grippingly, you can apply with any degree (not necessarily in English) provided you are an English native.
MagicEars – MagicEars also allow you to teach English and make $20 or more per hour.
Qkids – Qkids is another tutoring program that allows you to make as much $24 an hour.
You can also create your own online school and develop your academy to train students about what you know best.

7.  Trading – Launch an Ecommerce Store
If you are good at buying and selling, then you should consider participating in this money making hobbies from home. For a start, think of creating and launching an ecommerce store. I recommend you try these two:
Amazon FBA – Amazon has a program called FBA selling that allows you to run an ecommerce store on the platform. Amazon handles everything from the building of the store to the shipping. So, your job is to find sellable items and send them to Amazon.
eBay – You can be a market flipper on eBay if you are lovely at trading. That will allow you to buy items cheaply from local stores and sell them at a profit on eBay.
You can also create your own ecommerce store from scratch to keep the highest possible commission on your sales.
8.  Website Flipping – Buy and Sell Websites
I do website flipping occasionally, and it happens to be one of the most lucrative businesses I have ever tried. Are you wondering what website flipping is? Well, I buy websites that are not ranking well online, improve them, and eventually sell them at a profit.
The advantage of website flipping is that you don't have to be an expert web developer or designer. You just need to have an eye for details to identify the points to improve in a given under performing website.
I do most of my website buying and selling on Flippa. It is easy to sell and buy on the marketplace, and the returns are promising if you master the art of website flipping. I have also done some great deals through Facebook website flipping groups and private individuals just looking for a website to make some extra cash.
9. Saving – Use Money-Saving Apps
As an MSc holder in Finance and a finance literacy lover, I prioritize saving at any given time that I need a hobby that makes money. Since venturing into the online market, I have learnt and even used several money-saving apps, and most of them have helped me save. I recommend the following five for a start:
Checkout51 – Checkout51 is a free money-back app that saves on grocery and other household purchases.
Paribus – Paribus claims price refunds on your behalf for recent price drops.
Rakuten – Rakuten earns you up to 20% money back for online shopping. You also get $10 for signing up and up to $25 for referrals.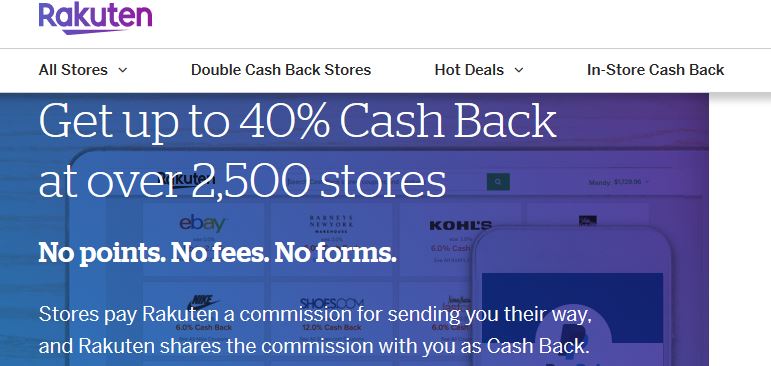 Ibotta – Ibotta is also a free money back app. It helps me save on day-to-day purchases.
Trim –Trim tracks your subscriptions, negotiates fair rates on your behalf, and recommends alternative affordable services. It helps you avoid costly bills.
10. Photography – Sell Photos Online, Launch a Photography Blog, Create an E-book
We humans are visual creatures. We love looking at beautiful sceneries, and that is what photography is all about. Photography is no longer a diversion activity, but a means to make money on the side. Here are ways to earn money as a photographer:
Sell to stock image sites – Websites like Bigstock and Shutterstock allow you to upload your images and earn when someone downloads them.
Start a photography blog – This allows you to write photography related subjects and earn as an affiliate marketer recommending photography gear.
Photography e-book – You can sell it on Amazon for quick cash.
And if you don't have the inspiration to get started, join the Digital Photography School free membership program today!
Related Content:
11.  Online Videos – Earn Bonuses
Would you love to get paid to watch videos online? That is what Swagbucks pledges, and it is not the only one. InboxDollars is another site with a similar offer.
Swagbucks, a survey site with millions of registered users, pays you not just for surveys but also for watching videos online among other online involvements. You can click here to claim your $5 signup bonus and more watching videos online.
InboxDollars also promises a $5 signup bonus, and you receive the money you earn in your PayPal. Claim the signup bonus here.  Overall, online videos are worthy of consideration when looking for simple hobbies to make money.
12. Fitness – Start a Fitness Blog, Offer Personal Training
If you are passionate about fitness and possess the necessary training and certification, you should consider offering personal training online and get paid. You can start a fitness blog and use it as a marketing platform. By promoting ads, selling personal training services, and referring your readers to specific stores, you make money.
You can also use your hobby to work as a fitness instructor, and a great place to find such a job is CrossFit. But before you can start, CrossFit requires you to undergo a 2-day mandatory instructors' training.
13.  Traveling – Launch a Travel Blog, Open a Travel Agency
Did you know that some companies can sponsor your travels and pay you for reviews? Yes, they do, and perfect examples are Expedia, American Express, and Booking Holdings. You need, however, a travel blog to qualify. If you don't have one, just enroll for Project 24 Course to learn a step by step process on how you can start a successful blog in any industry.
The other way you can make money as a traveler is by opening a travel agency and running it online. The agency should help other travelers find better travel deals and discover exciting travel destinations.
In exchange, they get to pay you. You can also make bookings for them, which is one of the most productive money making hobbies for men and women.
14. Music – Offer Music Lessons, Write Buying Guides
Music is a broad field with so many money-making opportunities. It is among the funniest hobbies that can make money. Can you teach others to play the piano, the violin, the saxophone, or the guitar? If yes, you should consider offering the lessons at a fee at Lessonface, LiveMusicTutor, or TakeLessons.
And can you write definitive buying guides for those looking to buy music instruments? If yes, then join thousands of writers who run amazon affiliate blogs and start earning commissions from referrals by creating your own music blog.
Moreover, you can also earn from creating music and selling it on AudioJungle.
15. Comedy – Create Funny Clips on YouTube, Clown  Jobs
Do people think that you are funny? If so, then YouTube is the best place to promote your fantastic talent and start to earn cash. Provided you can be inventive and connect with most people; YouTube can be a perfect side hustle.
Wondering how you can make money? The answer is the ads. Just create funny clips and then apply for clickable AdSense ads. Each time a viewer clicks on the AdSense ad, you earn a commission – you can even create your own video platform, and make money on YouTube without subscribers.
I do financial creative on YouTube, something different, though, but I like the returns. So, you should go ahead and use it for your comedy.
Plus, if you can entertain kids at an event, then look for clown jobs at GigSalad, a talent booking site.
16. Shopping – Earn as a Mystery Shopper, Buy Grocery for People
My friend's wife is just crazy about shopping. To help her find more sense in her passion, I helped him research about ways she can make money doing what she loves. I was surprised to learn that she can earn money as a mystery shopper. So, what exactly does a mystery shopper do?
A mystery shopper is someone who is hired to pose as an actual customer to report the whole buying experience. One of the best mystery shopping companies is BestMark. They pay well and never run out of assignments. Other considerations are Secret Shopper and Field Agent. Mystery shopping is among the cleverest hobbies to make money.
Another exciting business opportunity for shopaholics is doing grocery deliveries. You can try delivering for these services:
Instacart – Instacart pays you about $15 per hour to buy and deliver groceries to customers.
DoorDash – Pays also for buying and delivering food to people.
17.  Language – Translate, Transcribe or Proofread for a Pay
Do you just love foreign languages? Are you familiar with any other language other than English? Then you should consider working as a translator. It is not just one of the best retirement hobbies that make money but also an excellent choice for youthful minds. You can find such jobs on TextMaster, OneHourTranslation, and Smartling.
What about converting audio information into scripts? Then you should try looking for proofreading or scoping jobs. Upwork is a fantastic place to launch your search, although we recommend you using Fiverr marketplace.
Lastly, you should consider looking for proofreading jobs if you can fix grammatical mistakes in documents. Upwork also comes handy here when you need well-paying proofreading jobs.
18. Gaming – Create Video Games, Play Online Games, Live Streaming
If you love video games, it is time you turn the pass time activity into one of the best money making hobbies. It is simple than you think as there are different ways to monetize the hobby. You can do the following:
Create games – Google Play provides you a platform to launch games that you create. You can then monetize the games using ads. The ads earn you commissions when someone clicks them. YouTube has a similar structure.
Play games online to earn – My best site for this is Swagbucks. It pays me for playing video games in addition to answering surveys and surfing.
In addition to the above, you can also make money by running a gaming podcast or a live-streaming network. The most dominant live streaming platform for video games today is Twitch. But still, YouTube Gaming offers you a great alternative.
19. DIY – DIY Tutorials, Work as a Handyman

Repairs, installations, and cleaning are mostly seen as a hobby, but they are more than that.  If you are doing them for fun, then it is perhaps the right time to do them for money. Sign up at Handy.com today to start working as a handyman and get paid.
The beautiful thing about DIY jobs is that they are regular, and you can set your rates. You also deal with the clients in person, which means an improved chance of getting a call from them in the future. It also earns you referrals.
20.  Socializing – Manage Social Media, Earn as an Affiliate Marketer
If you are good with social media applications, it is time you consider helping people manage their social handles and earn from it. You can land a job as a social media manager on Upwork, Indeed, and LinkedIn – but you will probably get the best results on Fiverr. Some of the things you may need to do are:
Manage published content
Monitor the client's social handles
Respond to comments and inquiries
You can also use your massive social media following to make money as an affiliate marketer. In this case, you earn commissions from every successful referral. The whole process is effortless. You just need to share an affiliate link with your social media followers. Some of the best places to get socializing gigs are Hubstaff Talent and Working Nomads.
21. Pets – Pet Sitting, Pet Walking
Pet lovers have one of the most lucrative hobbies on my list. Most pet owners want to pay someone to walk their animals and look after them. The rates are about $20 per hour on a site like Rover.com.
You can use the Rover app to sign up and wait to connect with pet owners around you who need your help.
The beauty of the job is that you have the option of looking after the pet at your place, and this saves you from incurring commuting expenses.
Another option is to create and monetize your own pets blog, this will be especially efficient if you own a pet yourself and have a passion for it.
22. Craftwork – Sell on Etsy or Society6
Can you make handmade crafts, printables or art pieces? Are you good at making decors, jewelry, furniture, or toys? Then Etsy is waiting to expose your beautiful creations to a global audience. It is generally easy to set up a store on Etsy.
Are you ready to leverage craft hobbies that make money? Use this link to get started on Etsy today.
Besides Etsy, you can also try selling your craftwork on Society6. It is a great marketplace to showcase your craftwork.
23. Mowing – Offer Mowing Services
If you are an outdoor enthusiast and are good at lawn care, you should consider doing mowing for a pay. Most homeowners in the U.S are looking for expert lawn specialists to maintain their lawns. So, take advantage of the available opportunities today.
It is effortless to find such jobs when you are experienced. A great place to post a sellers ad or search for available jobs is Craigslist. You can also search on TaskRabbit and Handy.com.
24. Graphic Design – Sell Designs, Apply for Graphic Design Jobs
I consider graphic design to be more of an expert skill than a hobby. But still, most people classify it as a hobby, and that explains why it is my list of hobbies that make money.
Working as a graphic design allows you to create business cards, logos, product labels, painted t-shirts, flyers, and magazine covers. Great places to sell the creations are Creative Market and CafePress.
And if you are looking to find graphic design gigs, try searching on Fiverr or 99Design.

25.  Sewing – Offer Sewing Lessons, Sell Home Decors
Lastly, when Irene completed her sewing program and was looking for something productive to do, she had to go online to research. Interestingly, she learned about several opportunities opened to women like her.
She was particularly impressed with offering sewing lessons online. So, she currently runs a YouTube sewing channel. You, too, can do it if you are passionate about sewing.
Another idea that she is pursuing is the creation of textile home decors that she sells on Etsy and Craigslist.
Conclusion
Above are 25 hobbies that can make money for anyone. So, is there any of them that best describes you? If yes, then you should go ahead and make it lucrative.
As depicted, there are different ways to make money from every hobby. It is you to decide what approach to take at the end of the day.
Liked this post? Share it on Pinterest!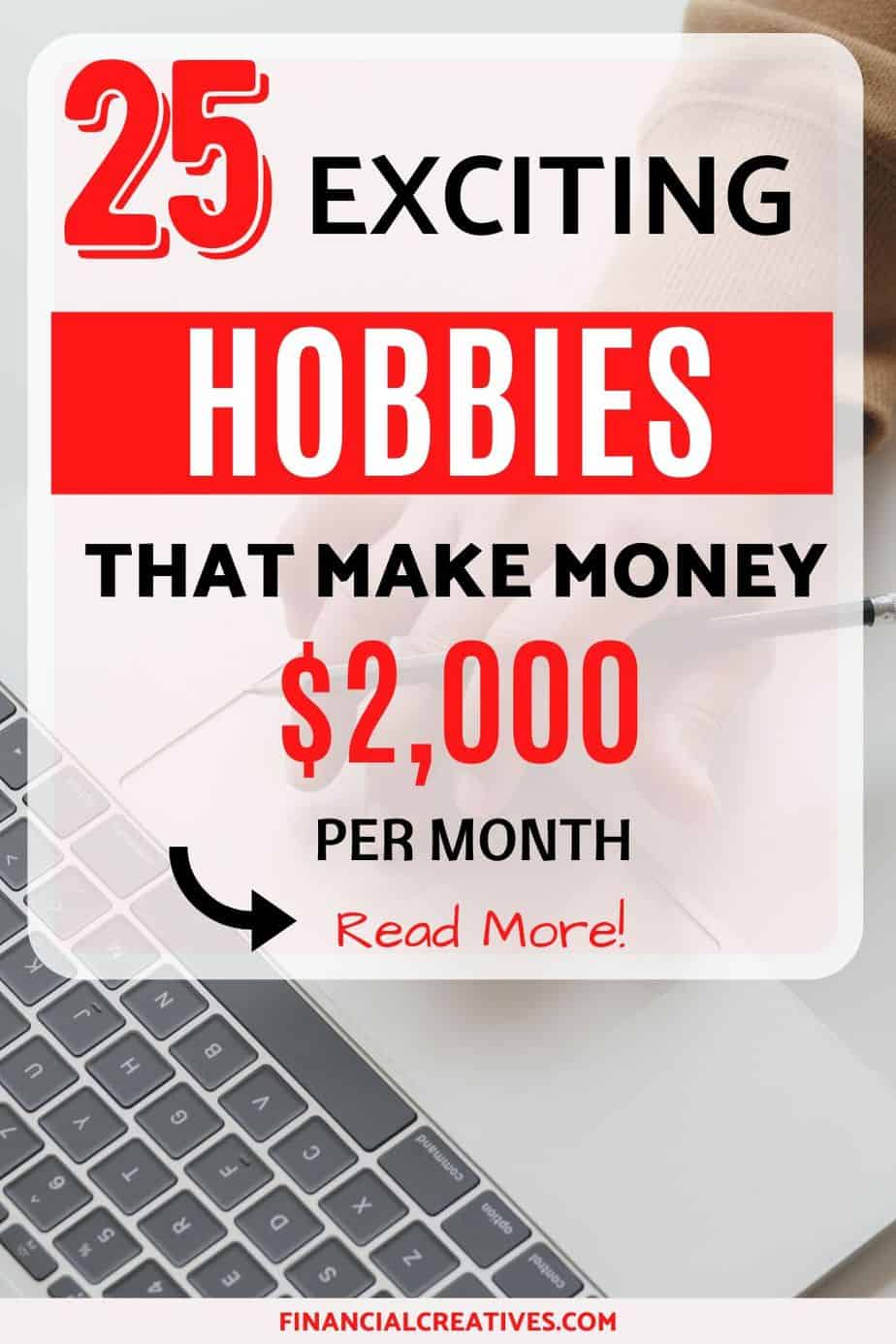 How to find lucrative hobbies for yourself?
You should not choose your hobby according to the criterion of monetization. Choose what is close to you and what arouses your interest, then you can easily find a way to make money on it.
What are examples of productive hobbies that make money?
There are several productive hobbies that can potentially make money, such as blogging, photography, writing, graphic design, coding, and crafting. These hobbies can be turned into profitable businesses, either by selling products or services or by monetizing content through advertising, affiliate marketing, or sponsorships.