Have you ever asked yourself "how can I make $300 fast?" and immediately thought that is impossible?
When you check online, most sites will provide tremendous ways to make money, but they end up being scams or unrealistic. Some other suggestions might include plans that will take too long to implement or require expensive resources.
Whether online or offline, making money requires consistency and seriousness in all aspects. It even requires more hard work to make money through legitimate ways because no shortcuts or luck involved.
In this post, I will discuss 20 legitimate ways to make $300 fast, both offline and online, using the skills you already have.
20 Ways On How You Can Make $300 Fast
1. Produce Podcast For Business Owner
A lot of people are already sharing their thoughts through podcasts for free. On the other hand, businesses produce podcasts for commercial services.
However, most podcast makers dread tasks like mixing and editing. If you already have these skills, all you need to do is approach businesses and offer overall podcast services.
To offer the best podcast services, you will need a simple studio, a hosting platform like Buzzsprout, and an attractive voice.
Once you have a complete setup and a business hires you, you will earn between $25 to $40 for every 1,000 listeners for each episode.
This makes it a good deal because you do have to go out there and look for listeners, but someone with a good following does it for you.
2. Advertise On Your Car
Companies like Wrapify and Carvertise pay up to 400 per month for people to advertise on their cars. If you have a car and don't mind driving around with company stickers, you only need a month to make more $300.
You might be worried about car stickers destroying your car paint, but don't worry; installers ensure that wraps are safe for your car. Also, once the campaign is over, professional installers take off wraps safely.
In this type of business relationship, companies only pay you to advertise during your normal driving hours. You are not required to dedicate time to drive around in your free time.
3. Take Online Surveys
One of the easiest ways to make money online is to take online surveys. The task requires either a phone or a laptop and mostly zero skills.
All you need to do is identify legit survey applications that pay through common methods such as PayPal.
Even though earning $300 from a single survey is hard, you can make up to $50. The more surveys you take, the more you will be able to earn in a day or a week.
Some of the most legit and popular survey sites you could check include
Vindale Research
Survey Junkie
Pinecone Research
Other apps like SurveySavvy could help you win $500 in a simple research contest. You will take up to 6 surveys paying $50 for you to make $300.
4. Become A Pet Sitter
This job requires either an hour or a day, depending on your availability or the clients. You could be paid to play or walk a dog in the neighborhood or sit a pet for a whole day as clients run errands.
You can use networks like Rover to connect with serious pet owners in dire need. The best thing about Rover.com is that you can sign up for free and create a schedule with personal preferences.
When pet sitting a dog or cat, you can make up to $50 an hour and more than $300 in a week.
5. Get Paid To Deliver Food
Most restaurants are investing in delivering food to people from the comfort of their homes. For instance, Uber Eats can hire you to deliver food in your free time.
You can choose to make deliveries in your residential location, but you might need a car and driver's license.
To make $300 in two days, you have to create a schedule that shows your availability during prime times.
6. Teach English Online
If you are a native English speaker, the best way to make money from the comfort of your home is teach English online.
The most popular site for English teachers is VIPKID, but it requires you to have a PayPal account and laptop. If you have a degree in any field, you will be able to make $14 to $35 per hour plus bonuses.
Working for only four hours a day will earn you more than $500 in a week. You only need up to 15hrs to make $300.
7. Sell Photos Online
Sites like Shutterstock, Istock, Adobe Stock, and PhotoMoolah actually pay you to sell photos online rather than sell photography as a skill.
On these sites' photos of places and objects that do not include people sell faster compared to your own.
Although most people do not believe you can make money online, it is a real job that can make you up to $300 in a month.
However, to start, you will need a good smartphone or camera. You can sign up for a little on photography course online.
8.  Sell Your Stuff Online
        I.  Sell Clothes
Do you have too many clothes that you don't wear anymore? If you do, you are missing out on some good deals to make money online.
You can also buy clothes from thrift shops on resell on sites such as Poshmark and Thredup. All you need to start this venture is a good phone and clear pictures. Once you set up photos with a description, all you have to do is wait for a buyer.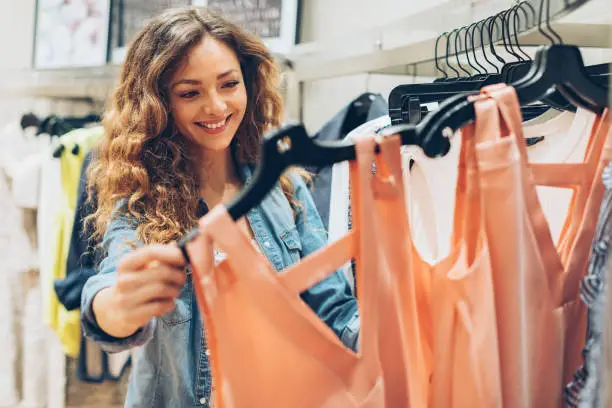 Clothes with a brand name or of high quality will resell quicker and for more money. With 15 items each costing $20, you can make $300 once they are all bought.
     II.   Sell Jewelry and crafts on Etsy.
People are always looking for gifts or handmade jewelry that is hard to find. If you have a good eye for such products, you can make money by reselling them.
Also, if you like DIY stuff or painting, you could make objects and pictures to sell on Etsy. All you need is a unique eye for special items and a good camera.
On Etsy, you are allowed to price items depending on their value and competition from others sellers.
The amount of time taken to make $300 is dependent on the value of items and how many sales you make in a month.
9.  Rent Your Car
Depending on the size of your cay, you can make between $30 to $70 in a day. Assuming you live in a great location and rent your car for $50 a day, you can create $300 in four days.
If you have to deliver the car to the driver in need, you can increase the price and make more money.
However, with this business, you have to be careful not to lose your car. Apps like Turo and Getaround are great places with guaranteed security and extra cash, depending on the subscription.
10.  Become A Freelance Writer
Some sites like Upwork give you a chance to bid writing jobs. In other sites like Fiverr, you create a gig and send requests to clients posting related needs.
Although it is hard to mark $300 in a week initially, you can price your gigs realistically and bid on high-paying jobs.
11.  Become A Virtual Assistant
Business owners are looking for people to run their daily tasks while they attend meetings and sort bigger company issues.
As a virtual assistant you can remotely send emails, create content, manage social media accounts, Copywrite, and manage projects.
Once you have chosen a niche of the services you are willing to offer, sell gigs on Fiverr and Upwork to create a standard price.
Being a beginner, you can charge anywhere between $15 to $25 but increase the fee to $100 if you have specific skills.
If you are making $25 per hour, you will need only 12 hours to make $300.
Also check 25 virtual assistant jobs for beginners. 
12. Start A Drop Shipping Business
This might sound like a hard-to-do job for fast money. However, making money through dropshipping requires only a laptop and a store on Shopify.
Once you set the shop, Orbelo automates stocking, packaging, and shipping to clients. Once you become a well-known seller, you could make $300 by day. However, it would help if you are patient before the business grows.
13. Become A Parttime Social Media Manager
Due to the growth of online businesses, it is easy for companies to hire and pay well part-time social media managers.
If this is something you would take on forever, it's advisable you take an online course or watch YouTube videos of successful people.
Once you have a following or have been hired by a business, a single part-time project can earn you up to $300 in a month.
14. Start A Blog
If you are a good writer, it's very easy to make $300 fast once the blog is well established. Starting a blog requires no technical skills, but you will need things like:
A blog niche
Name of the blog
Buying a domain name with a reputable company
WordPress software
If you have a laptop, starting a blog using a Bluehost will only cost $2.95 per month and you'll get a free domain. However, to start earning from a blog, you need to consistently post and attract traffic.

Also Read: how to start a blog and make $1000 per month
15. Watch Videos And Ads Online
It is common for us to spend time online watching videos as a way of passing time. You can turn this hobby into a way of making money by signing up to sites like Swagbucks, Survey Junkie, and Tv-TWO.
Once you have signed up, you will be able to watch online videos and complete other simple tasks.
In most cases, these sites will reward you vouchers after reaching specific points.
Depending on the Ad or video, you will earn $0.05 to $30, and the amount you make in a week depends on the number of ads/videos you watch.
16. Become A Test Subject
In test studies, the ability to earn more money is influenced by the level of risk. More riskier tests have more money. Although it might not be a job for everyone, becoming a test subject could make an extra income.
However, for you to be selected, you have to qualify for the research. In other cases, you have to suffer from certain ailments.
By choosing your studies wisely, you can make more than $300 in a single study, but you have to note that this option might not be readily available each time. Check institutions like the National Institute of Health (NIH) for paid test volunteer programs.
17. Become an Uber or Lyft driver
Do you have some spare time and a car? You can become an Uber or Lyft driver and make extra cash. This job requires not commits and schedules depend on driver availability, therefore, it would be a great option to make $300 fast.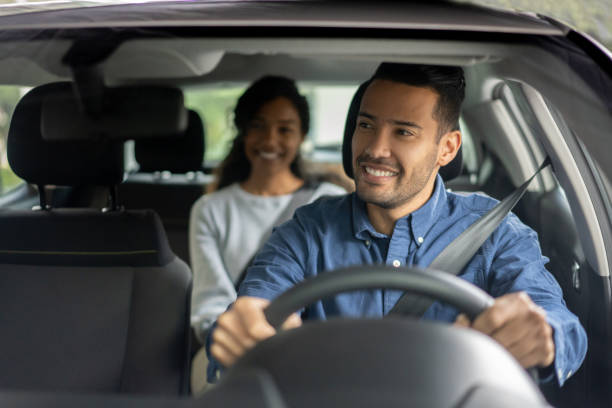 The good news is that each new Lyft driver earns a $300 bonus after completing 100 rides in 30 days.
With this option, you can make $300 in less than a day.
18. Sell An Ebook Online
If writing is a hobby of yours, you can make a lot of money by selling eBooks online. The best thing about this venture is that no skillsets are needed except good storytelling abilities.
However, to make a fortune, you have to be consistent and be in it in the long term.
You can sell books on skillsets or given stories that you think people will like. Sites like Amazon allow you to self-publish and sell.
19. Rent A Space On Airbnb
It's easy to make $300 in a month by renting out an extra room in your house. If you have extra space that you do not use anymore because either your kids have moved out or you have a big house, make extra cash on the side.
The price of your room will be depended on location, size, and accessibility.
The best way to get clients is to list your space for Airbnb and wait for people to conduct you. If the area receives a lot of visitors and is easily accessible, you could make $30 per night.
20. Get Paid To Donate Plasma
If you are between 18 to 65 years old, you have a chance to donate plasma and make between $20 to $50 per donation. This gives you a chance to make extra cash and save lives simultaneously.
The amount of cash you make is dependent on the donation center, the amount of plasma, and the number of times you donate.
Because you cannot donate more than twice a week, monthly earnings lie between $200 to $400.
Conclusion (How Can I Make $300 Fast?)
Now that you are not wondering how to make 300 dollars fast, you can start creating the best ventures for you to implement.
It is essential to start learning the required skills, if any and investing time and money to grow a following.
The skills discussed can be included in your daily schedule without altering your work plan. Once you have found the best option for you, work hard and commit to making more than $300 in a month or even a week depending on the venture.
Also Read: 15 ways to make $5k Fast
Resources
How to make a quick $300 with a car?
There are many good ways to quickly earn that amount with a car. Choose what suits you, for example, you can become an Uber or Lyft driver, you can rent your car, or advertise on your car
How to earn $300 fast without leaving home?
One way to make $300 fast from the comfort of your home is to take on online freelance work such as writing, graphic design, virtual assistant tasks, taking online surveys, selling products in online marketplaces, or completing microtasks.