You've done nearly everything you could but not yet. Your finances do not allow. There is that $5000 still lacking.
Unfortunately, time is not on your side, you don't want to risk your savings but you need the quick cash. You start looking for ways on how to make 5k fast.
That situation is quite relatable. If you've been there or you are still stuck there, read on to explore the various reasons that can drive you to that point, and the tips on how to get the quick cash.
Some Good Reasons Why You Need Quick Cash?
There are reasons that can drive you into looking for means of achieving this.
For instance, you probably want it for a fun activity coming up, maybe over the weekend. On the other hand, you might need quick cash to fix something that has popped up.
So, don't be scared to give it a try. What's more, all you need to do is invest a little of your time and effort.
I'm going to give you 15 ways you can choose to get the money you want for your particular reason.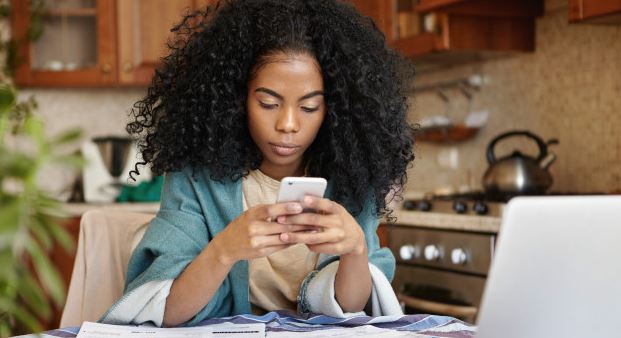 15 Legit Ways on How to Make 5K Fast and Easy
As you stare at the list of unpaid bills, you notice something. You are short of $5,000. You have a few days on your hands.
Your mind is wandering all over, seeking possible solutions. The question constantly ringing in your head is; how can I make $5,000 fast?
If that is the situation, take a look at the following tips. You might try one or two and get sorted.
1. Tutor Students at Your Free Time
There is this subject you are so good at; you get the concepts so well, and your results are enough proof. Well, don't just sit there, worried of how to make $5,000 a month when you can use the knowledge and skills you have.
Get a few students who you can tutor at a fee. After all, parents want their children to pass, and have a good future. Hence, they are willing to invest; tap on this and get yourself some quick money.
You can get clients from the local students in your neighborhood, local connection, your social media platforms or even sign up with sites that pay for tutoring.
With tutoring, you can make up to $50 or more per hour. This means that you only need to work for 3 hours daily to earn $5,000 in around 4 and a half weeks.
2.   Engage In Online Surveys
At times, you can make that extra quick cash easily. All you need to do is give out your opinion, then get paid.
There are websites and research companies which pay for this service. An example is this online website, Survey Junkie which has new surveys daily.
Survey Junkie pays up to $45 every hour. Therefore, if you want to make $5,000, you will have to work for roughly 2 hours daily for two months.
Therefore, you only need to check your schedule and look for a favorite website to work with. Then, you invest your time to get the job done.
3.  Baby Sit or Pet Sit
If you love babies and pets, you can make some quick money. If you know or hear of someone in need of assistance with babysitting, you can avail yourself.
Ensure you provide good services. This way, he or she can refer you and there you go. More jobs, and the more you babysit, the more you earn that extra money.
Also, if you have an hour or so to spare, why not sign up with apps like Rover and get someone who wants a pet sitter? The number of gigs you can be booked for can amaze you.
Suppose you get an hourly pay of $20 and you work for 2 hours thrice a week, you will have the $5,000 in 10 months.
4.  Become a Personal Trainer
Do you live and eat fitness? Then you can get the solution to the question, ''how can I make $5,000 fast?'' People all over want to stay fit, and healthy.
Keep them on track in their fitness journey and grab that quick cash. If they pay you between $19-25 per hour, and you work 10 hours per week, you can make the $5k in around 5-6 ½ months.
Other than your local gym, you can advertise yourself on fitness sites to get clients. However, you should be ready to produce a certificate when prompted to.
5.  Sell on Amazon
Do you have some nice books or devices that can earn you some cash? Amazon has a marketplace which gives you the platform to list and sell such.
However, to ensure you earn a worthwhile amount, the books should be in a good condition. Also, ensure your games have no defects. You wouldn't want negative reviews about your products all over, would you?
Therefore, if you make $500 monthly on Amazon, you will need to sell for 10 months for you to get the $5,000.
6.  Conduct Market Research for Companies
If you want to work less but still get that quick cash, don't stress. Participate in a market research for companies that want to get customers' opinions on their products and services.
You can be put in a room where you will give opinions, answer survey questions, or discuss in groups.
Therefore, you can look for companies that need participants and avail yourself.
Also Read: How To Make $50 Fast
7.  Deliver Food and Grocery
Do you have a car, bike or scooter? If so, then that is good.  Nearly half of your problems are sorted.
If you have a particular store where you get your fresh grocery, you can grab the opportunity and shop on behalf of others. You can then deliver them to their doorstep, workstation or wherever you agree.
You can do the same for food too. You can work for that busy restaurant with many food delivery orders.
If you are paid an hourly wage of $22, and you work 10 hours a week, you can make the $5,000 in 5 months.
Thankfully, this service is growing continually and the possibilities of getting even more opportunities are high. You might end up having a side hustle.
8.  Drive People in Your Car
If you don't want to deal with foods and grocery but still want to make use of your car, you can drive people instead.
When driving people around, you will need a car. Also, you will invest your time to get the job done.
You can make around $16 per hour. Therefore, if you work for 5 hours daily you will earn $5,000 in 2 months.
Importantly, your driving record should be clean and the car road worthy. You should also be authorized to work in your area of residence.
Remember, you will need a driver's license as well as an insurance for the vehicle. If you don't have a car, hire or rent one.
9.  Sell Photos Online
At times, you can be wondering how to make $5000 in 6 months but you are sleeping on your breakthrough; your skill or area of specialization.
For instance, if you are a photographer, have a nice camera, can take good photos, and love what you do, why not earn some quick cash from that?
There are sites online that can pay for your photos. After all, people need different photos for different reasons. For example, you can capture a moment or a scenery then post and sell on Shutterstock.com for a fee.
If you are paid $50 for every photo you sell, you can make $5,000 in around 6 months if you sell 4 photos weekly.
10. Become a Photographer
If you are a good photographer, and have a good camera, you can not only sell your photos online, but can get paid for covering special events. There are always events and hey, people need the memories.
Give them the quality photos as a return ticket to the moments long gone and charge a fee for that. Remember, if your work is good, you can get gigs back to back.
Suppose you are paid around $50-75 for every photo, and you can take around 5 photos every week, you will make $5,000 in 5months.
11.  Use Your Car to Advertise for Companies
Are you willing to turn your car into a mobile billboard? You don't need to pay for anything. All that is needed is you, your car, which should be fairly new, and a good driving record.
When all this is ensured, you simply drive your car. In the process, you advertise for different brands and companies and you get paid for that. Remember, you should roam around so that your service can be worth the payment.
You are likely to be paid around $452 monthly if you fully wrap your car. This means that in 11 months, you will get the extra $5,000.
12. Rent a Room
If you live in a nice area and your house is in a good condition, why not rent out one of the rooms?
You don't have to be out. Meaning, you can go about with your daily businesses but still earn some quick cash. You can check out on the local sites that allow for short-term rentals like Airbnb and make use of the opportunity.
As an Airbnb host, on average, you can make $924-2,000 monthly. Therefore, you can make the $5,000 in 2 ½ to 5 months. There you go, make money as an Airbnb host.
13.  Freelancing
You have a good internet connection. You love writing. Why not try freelance work?
You can write for a client anywhere in the world and get paid for that. The good thing with this is that you can work from the comfort of your home, at your free time and even acquire more skills.
Additionally, you can search for freelance jobs available from various sites.
Therefore, if you are earning $25 per hour, and you work 15 hours per week, you will make the $5k in 3 months.
14.  Teach English Virtually
Online tutors are in demand.  If English is your first language and you can teach it, why not earn some money from it? What's more, you can set up your own prices and tutor students at your own time.
For this job, you will need a laptop, or computer and a good internet connection. With these, you share your expertise in English with students from different parts of the world who want to learn it.
If you are paid $20 per hour, and you work for 3 hours, 5 times a week, you can get the $5,000 in 4 months.
15.  Perform Odd Jobs
At times, getting that $5,000 requires you to look around your area, spot opportunities for odd jobs, roll up your sleeves, and get the job done. If becoming the handyman is the ticket to your quick cash, why not go for it?
You could take up on jobs like running errands for people, cleaning their houses and organizing their things. If they pay you $10 per hour, and you are working for 3 hours daily, you will make $5,000 in 16 weeks.
Remember, the more hours you work on these odd jobs, the more you earn. Therefore, whenever you are free, invest your time and energy then grab the money.
However, depending on the type of job assigned to you and the rates you charge, as well as the number of tasks you perform, you may reach your goal faster or not.
Also Read: How to Make 100 Dollars a Day Fast
Conclusion
Different occasions and reasons drive different people into looking for ways of earning quick cash.
If you have always wanted to know how to make 5k fast, you can give any of the above skills a try to give a try. The good thing is, they don't require complex skills and expertise.
Besides, you can accomplish them at your free time. Also, some deals can be so good that you might consider making a side hustle out of them. Whichever your reason for looking for extra money, you can pick a tip or two from here.
Mentioned Resources
How to make 5k today with my car?
In fact, it is certainly difficult. But you can try to use your car to advertise large companies, or rent your car for a long time or just sell it profitably.
What is the fastest way to make 5000 dollars?
Some options to earn $5,000 include freelancing or offering services in your area of expertise, selling unused items, participating in paid surveys or focus groups, or working part-time with high pay or tips.