Poshmark is an online site where you can either buy or sell used clothes. Let's discuss a common question; Is Poshmark legit?
Poshmark is legit because its a reputable site and guarantees your safety. The site itself provides you with a legitimate space to interact with either sellers or buyers and purchase actual used clothes.
This Poshmark review will tell you more about the platform if you can get scammed on it or not, your safety, and whether it sells fake or not. Keep reading to find out and decide if you can use it or not.    
Is Poshmark Legit? (A detailed Explanation)
What is Poshmark?
This is an established website that allows users to either sell or buy used clothes. Unlike sites like eBay, Poshmark allows you only to list clothes, shoes, accessories, and makeup. Initially, it only dealt with women's fashion, but now includes kid's fashion and menswear.
This platform is the marketplace for fashion lovers. You can use a picture of your used clothing through the app, have its description and price, then upload it. With simple steps, Poshmark allows you to make cash.
As a buyer, you can inquire from the sellers of the clothing items. Thanks to the Poshmark app, the site provides convenience to the buyer and seller.
Additionally, when purchasing online, you would like to ensure whatever site you use, and the items you deal with are legitimate.
Are you concerned if Poshmark is legit or not? No doubt you wouldn't want to get scammed. The good news, the website is legitimate.
Therefore, when you use the site, you are dealing with an actual and reputable website, offering authentic products, and has actual pay-outs.
However, there are some buyers and sellers on Poshmark who might not be legitimate. This can lead to some negative reviews about the site. Although this happens, the platform on its own is not a scam.
No matter how many bad stories you hear about this site, don't let that stop you from purchasing or selling on it. Such is the case with any online platform.
Also, if you do not love the item you have bought on Poshmark, you can return it. This means that you have the freedom of either accepting or declining the product you buy once you receive it.
Can You Get Scammed on Poshmark?
Buying and selling items online can have some pitfalls. As you might have noticed, with many platforms, you can get scammed, and this can happen in Poshmark too.
Both sellers and buyers can be scammed. Hence, you can be concerned.
One tip to always keep in mind is never to make any offline purchases. Poshmark should be aware of every transaction taking place between the seller and buyer. Therefore, don't fall trap of anyone telling you to email them offline.
Also, some clients have been frustrated with scammers on the site, both buyers and sellers. Unfortunately, they feel as if Poshmark isn't doing enough to get rid of them.
Is Poshmark Safe to Purchase From?
If you are a buyer, then probably Poshmark is safer for you compared to the sellers. Remember, the moment you order an item from the website, the seller doesn't get the money immediately. Instead, your payment remains with Poshmark until you receive the item.
Thankfully, Poshmark can tell when your order is shipped out and when you receive it. You have 3 days of inspecting the item you have received. Once you get the items you ordered in the proper condition and have no complaint, you can inform Poshmark; only then does the seller receive the payment.
Moreover, when you have issues with your purchases, for instance, if you don't like the product, Poshmark intervenes. You can get your money back.
Unfortunately, at times the seller might lie about the condition of the item sold. This means that you should be careful. Also, when purchasing on any site, ensure you get the answers to any possible question you might have.
However, at times, there might be issues involved with the products you receive. When you receive an item contrary to what was in the product description, you can contact Poshmark.
Additionally, whenever you buy items online, you want to ensure your privacy is secured. The safety of your identity and finances are key.
Thankfully, Poshmark ensures you are safe when using your money and protects your identity and privacy too.
How Safe is Your Money?
Among the things that can make you hesitant about online purchases is giving out your payment details. The good news is that once you order with Poshmark, your payment is safe with the site.
Your money is safe and secure with Poshmark because they are responsible for payment processing. The seller does not get involved until you confirm you love the item delivered and you are satisfied.
Therefore, the seller of the used clothing gets paid directly by Poshmark without getting any of your payment information.
So, you can be assured that, to a greater extent, However, like in any other online purchase, there could be risks involved when using this platform.
How Safe and Secure are Your Identity and Privacy?
The presence of online fraudsters can make online purchases a bit tricky. This can make you hesitant to give out your details to any site you purchase from. Therefore, your security and privacy are a concern.
When you want to buy on Poshmark, you will need an account. To help increase the safety of your details and privacy, you should ensure you choose a strong username, one that cannot be guessed or traced easily. Avoid using your name.
Moreover, you have the freedom of choosing the amount of information you want to give out on your profile page.
Furthermore, your mailing address will be shared with the sellers of the Poshmark item you buy from to make it easy for them to ship. This is common to many online sites that resell items; therefore, it shouldn't be much of a concern.
However, if you want to protect your privacy and information and wouldn't like to share your home address either, you can give out the address to your local post office.
Additionally, you have the option of having the items delivered to your workplace. Therefore, you have various options you can choose to ensure your privacy and safety are catered to by Poshmark.
Does Poshmark Sell Fakes?
Poshmark is a legitimate site to shop and sell used clothes. However, it is common for any online site to at times interact with fakes.
Like how some buyers and sellers on the site can be fake, so can some of the items sold. However, if this happens, you shouldn't blame Poshmark. It is the sellers. This is against the policy of the site, but unfortunately, some list fake products.
Many online reselling platforms have the problem of having fake sites due to manipulated authenticity. In most cases, it isn't the websites' fault.
Therefore, how do you know if you are handling a fake or actual product on Poshmark? One way you can be sure is through having an authentication on your purchases. Let your items be double-checked, so you be sure, at least to some extent.
Additionally, you can take a keen look at the clear pictures, logos, and labels of the item to help reduce your risk of purchasing fake products. In most cases, when you are buying luxurious brands, you should be very careful not to get fakes.
Moreover, you can reduce the chances of buying a fake item by dealing with a reputable seller. Why not check more on the seller's "about" page. You can always go for the one with good ratings and have lots of sales.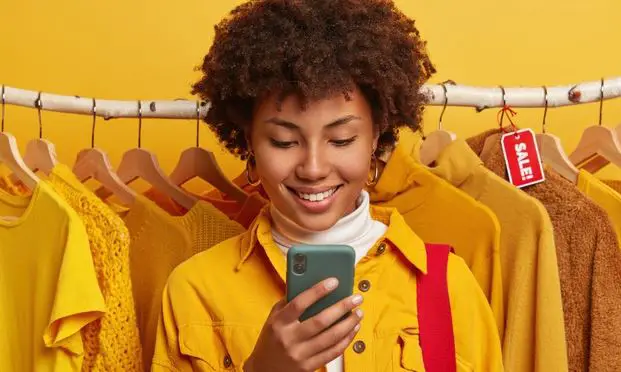 Does Poshmark Have Buyer Protection?
Poshmark assures its buyers that they are protected whenever they make purchases on their site. They ensure this is achieved through their Posh Protect.
When you order an item on the platform, the seller does not get the money until you confirm receipt of the item in the right condition. The act of Poshmark withholding your money and not giving it to the seller till your confirmation is one way of ensuring you are protected.
Moreover, if you receive a product different from the one you ordered or the one in the description, Poshmark allows you to open a case within the first three days after you receive the item.
Importantly, you should ensure you report before the stipulated date expires. If not, Poshmark's system will mark it has received.
Once they realize you got an order different from one in the listing, they will return it to the seller then you can get a refund. Also, if you don't get the shipment, you can get your refund.
Unfortunately, some clients have reported that they don't feel like the website protects them as it does to the sellers. Some even say they are disappointed.
However, it is important to note that either a buyer or seller can misuse and abuse an online system to their benefit. It might not be the fault of the website in some cases. However, both parties should be responsible and play their roles effectively.
Conclusion
If you have been asking is Poshmark legit? worry not. This is a legitimate website that deals with real people and real products.
However, there are times when the sellers, buyers, and items sold can be a scam. This is one of the problems you might encounter with any online reselling platform. However, keep in mind that Poshmark as a website and app is legit.
Additionally, Poshmark promises that your purchase with them is safe. Why not shop with this legit fashion market?
Also Read: Is Etsy Legit?
Resources
For more information about Poshmark check here.
Is it safe to shop on the Poshmark platform?
Everything is obvious here, since there can be different nuances with online shopping. As you may have noticed, you can get scammed on many platforms, and this can happen with Poshmark as well. But an important advantage is that the Poshmark site is legit.
Is Poshmark a good site for sellers?
Poshmark can be a good site for sellers who are looking to sell their new or gently used clothing and accessories. The platform has a large and active user base, which increases the likelihood of items being sold quickly. Poshmark also offers a straightforward selling process and provides sellers with various tools and resources to help them succeed.