Are you an introvert and looking for the best side hustles for introverts to earn extra money?
Whenever you want to clear a debt, save up or invest in something worthwhile, a side hustle is usually the first thing to turn to.
Sadly though, most side hustles require us to interact with the general public. But, what happens when you find it hard to engage strangers?
What if you are a private person and would rather be alone than in the company of people?
You may belong in a particular class of people called introverts, and I am here to suggest side hustles for introverts that you can do.
How Do I Know I'm an introvert? Primary Signs.
Generally, you are probably an introvert if you show these signs:
You enjoy being alone
You are always self-aware
You are best described as conservative and calm
You are more attracted to independent jobs, especially online side hustles
You are more comfortable in small groups and in the company of people you know
Is Being an Introvert a Curse or a Blessing?
I don't think being an introvert is a curse. Some of the most successful inventors of our generation, such as Mark Zuckerberg (Facebook co-founder and CEO) and Bill Gates (Microsoft co-founder), are self-proclaimed introverts.
Being in some way an introvert myself, I believe there are so many opportunities open to people like us that extroverts (socializers) find hard to embrace. I am talking about the following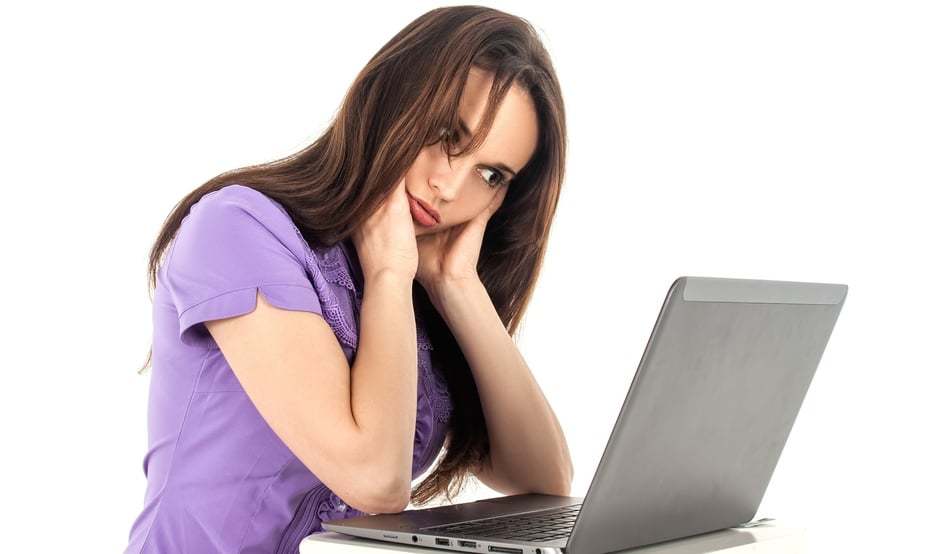 25 Side Hustle Ideas At Home Extra Money
1. Do Freelance Writing on Upwork.
Can you do copywriting jobs, write blog posts or create newsletters? If so, then you can earn as a freelance writer on Upwork. The average hourly earnings are about $25.
Generally, freelance writing comes with these benefits:
Unlimited jobs and earnings
Freedom to work remotely
Flexible hours
No commuting
Upwork is my pick for freelance writing side hustles because it is safe, reputable, and never runs out of jobs. The only tricky part is landing your first job – it is never easy for newbies. Other sites I can recommend are Fiverr and Textbroker.
2.  Start a Blog and Make over $1,000 Per Month
I started general freelance writing on Upwork before jumping to blogging side jobs to earn extra money. I am glad I did the switch, though I wish I had done it sooner. Blogging makes me over $2,000 monthly, working part-time.
How do I make money?
I earn through affiliate marketing and Ads. I am also exploring other options like product selling and subscriptions, which I have seen work for most top bloggers I know.
The question I get from most of my readers is: how do I start blogging? It is as simple as following these three steps:
Find a hosting service and come up with a domain. I consider Bluehost to be a great pick here as they are cheap.
They offer a free domain, and you only pay $3.95/month for the hosting.

Create your blog
Start writing
If you really need to be a serious blogger, this project 24 blogging course will surely shorten your path to success. It's a 64 thorough step course that will help you achieve a $1,000 goal in one year's time.
3.  Save up with Money-Saving Apps
As a personal finance enthusiast, I take saving seriously. I have been helping people find side jobs for extra cash, and one thing that I always insist on is leveraging the available money-saving applications.
One app that is first on my list is Paribus.
Why Paribus?
Paribus enables you to get refunds for purchases following an immediate price drop. You  don't have to do anything as Paribus negotiates on your behalf.
The bonus is that the price-tracker is 100% free. To enjoy the fantastic benefits of Paribus, download it from here.
What else?
Ibotta is anothe great app you can use for your shopping.  It's free and will allow you to get cashback on groceries.
I'm also a fan of Rakuten. It earns me up to 40% cashback on online shopping and enjoys an exciting signup bonus. You can click here to claim Rakuten's $10 signup bonus.
4.  Make Money with Nielsen App
The Nielsen app is another excellent mobile app that allows you to earn $50 for free just by installing and retaining it on your phone for a year.
I consider Nielsen as an online detective. The app monitors how long you visit specific sites, what you search most times, and the terms you used mostly, among many other online behaviors.
It is not just the signup bonus that one can earn from. Nielson has a guaranteed monthly sweepstake of $10,000 shareable by lucky users who install the app on their personal computers. I am hoping I'll be lucky one day to win a part of the money.
5.  Work as a Delivery Driver
Working as a delivery driver means more time in the car and little time interacting with people. So, it is one of the most practical side hustles for introverts. With the estimated earning being $10-25/hour, you can live comfortably, making this money on the side.
Hourly, UberEATS pays about $11 and Instacart  $15. The two are some of the most sought-after food delivery companies in the U.S. You can also try Postmates, which allows you to claim 100% of your daily earnings.
6.  Earn Hourly as a Transcriber.
When I was in the freelance world, transcription was one of my top side hustles. It earned me about $25/hour, converting audio files and recordings into text.
Does it sound like something you can do? Then you should try transcribing legal documents and medical records as they pay the highest.
I'd recommend Rev as it strikes me as one of the best-paying transcription sites. You can earn $24 on average there and get exposed to so many projects.
Other notable considerations for introvert transcribers are:
7.  Manage Companies' Social Media Accounts.
Most introverts find it easy to express themselves on social media as opposed to doing it publicly before a large group.
If you fall into this category, then you should discover gigs that require you to manage companies' social media accounts. They are fun side hustles to make money online.
What exactly do you do as a social media manager?
The goal of the job is to monitor and manage the clients' social handles. Obvious duties, in this case, include:
Creating fresh content and publishing it
Optimizing the client's social accounts
Writing captions
Improving followers
Replying to comments
You can earn about $15-$55 hourly as an expert social media manager, and one of the best sites for such jobs is Upwork.
8.  Teach English Online
English is well-known globally, and this means job opportunities for English natives like you.
Since it is not easy to stand in front of an actual class to teach when you are an introvert, try a virtual one. That is the kind of opportunity that VIPKid and Teach Away promise.
I fancy the two sites together with Qkids because they pay about $25/hour on average. What's more, you can sign up for the side hustle with a degree in any field and not just one for teaching.

9. Get Hired as an Online Proofreader.
With content marketing getting competitive by the day, there is an increased demand for quality work.
No one is willing to read poorly punctuated and misspelled articles. The audience wants perfect content, and as a result, the role of a proofreader cannot be overlooked.
Proofreading is among the most flexible side hustle ideas at home extra money `routes. It requires someone with an eye for details and a high focus level; traits always associated with introverts.
Hourly, Scribbr and the American Journal Experts pay up to $25 while Scribendi pays up to $20. Generally, the three sites are among my favorite for online proofreading.
You can also try Upwork. Proofreaders earn $10-$20 hourly on the freelancing website.
10. Get Paid for Expert Answers
As a holder of a MSc. in Finance and a personal finance enthusiast, there is no funnier job for me than answering questions in the finance field and get paid. A site like PrestoExperts would give me an opportunity to answer finance-related queries and get paid for it.
It is, however, not just finance that you can sign up. There are at least 600 categories, and you can check them on Prestoexperts where you can make about $2/minute.
Another commendable website to try out as an expert is JustAnswer. They pay at least $20 to individual questions that you answer.
Also Related Reads:
11. Sell Craftwork on Etsy
Some introverts that I know have a hobby centered on craftwork. For valuable craftworks, there is no better place to showcase them than Etsy. The e-commerce outlet lets you sell home decors, furniture pieces, art, and handmade jewelry, among many other craftworks.
Are you ready to start selling on Etsy? Then sign up here. It can also be an option if you hope to make extra money with a full time job.
12. Work as a Graphic Designer.
Are you experienced working with applications like CorelDraw, GIMP or Illustrator? If so, then you can find work as a graphic designer.
The job allows you to design books and magazine covers, flyers, and brochures. You can also create t-shirt graphics, graphic novels, comic books, and motion graphics.
Why graphic design?
The job involves spending time behind a computer, which is a norm for introverts. It also allows you to work remotely, and the pay is appealing. You can earn $25-$50/hour on a site like Fiverr.
Additionally, you can check for available opportunities on 99design. The site allows you to freelance, just like on Fiverr.

13. Do Online Bookkeeping
Do you just love working with numbers? Can you prepare invoices and other financial documents? If yes, then you should consider searching for online bookkeeping hustles.
On average, online bookkeepers bag $20/hour. You may need to familiarize yourself with standard bookkeeping software and stay updated with the latest releases.
Why online bookkeeping?
It is not just the pay that is attractive. There is so much flexibility when working as an online bookkeeper, and the jobs are more regular on sites like ClickAccounts and ClickNwork.
14.  Serve as a Virtual Assistant
Since it is hard for most of us introverts to work as personal assistants in physical offices, what is stopping you from trying virtual assistance?
It allows you to work remotely with the likelihood of zero face-to-face interactions. Nowadays, virtual assistant jobs are among the most demanded side hustles from home.
What do you do?
A virtual assistant does the job of a personal assistant but remotely. The duties include:
Replying to emails
Answering calls
Writing newsletters
Organizing meetings
Virtual assistants earn $10-$75/hour on Upwork depending on experience. The same price range also applies to Fiverr.
15.  Develop Websites and Make Extra Cash.
Web design is a perfect fit for introverts with programming, WordPress, and Photoshop experience.
If you have such skills and are familiar with SEO, then you should try doing web design on the side.
You can make $32/hour on average as a web developer on sites like:
Overall you need to be extra focused and possess an eye for detail to succeed as a web developer. That is in addition to having the necessary technical skills and training.
16.  Own an Ecommerce Store
Are you looking for side hustles to make money and create jobs? Then you should consider opening an ecommerce store.
The ownership allows you to grow your sales with the growth of your customer base. In the end, it translates to more job creations.
So, how should you go about it?
The first thing is to pick a lucrative niche. Perfect examples include fashion, electronics, and home goods. Then, find a supplier or create your product.
The next step is to build the store, and this is where Shopify comes in. Once your store is ready, launch it. You can claim your free Shopify trial here.
17.  Test Products and Get Paid
There is a new side hustle online that suits introverts. I am talking about user testing. Here, you are offered a product to try out, give feedback, and earn some cash. You also get to keep the product in most cases.
Who is hiring?
UserTesting, Vindale Research and the American Consumer Opinion are all potential hiring sites. You can make $10-$60 per test on these sites. Once you sign up at any of the sites, you need to provide a review that is based on personal experience.

18. Earn from Paid Surveys
I consider paid surveys to be among the easiest side hustles for introverts. We are entitled to our own opinion, and that is what we need to remember when doing a survey.
Surveys are generally a quick way to earn money with just your phone or computer.
Where can you find the gigs?
Survey Junkie pays up to $75 for surveys, while participants on MindsPay and Vindale Research have the opportunity to earn up to $50. Another great site is Opinion City, which pays as much as $100 for surveys.
I also cannot forget to mention InboxDollars that offers a $5 signup bonus in addition to paying $5 for short reviews. You can claim the welcome bonus here.
19. Get Paid for Using the Internet
Do you know that you can earn money on the side for searching for things online, playing video games, and watching movies? That is what Swagbucks promises. I have checked the survey site out. So, yes, it is legit.
Another legit survey site with a similar promise is Survey Junkie. I also like what InboxDollars has for new site visitors. You earn $5 instantly for signing up, and you can make money not just for using the internet but also for surveys.
20. Sell Digital Creations
The internet allows us to sell information products available in digital formats, what we call digital products.
Perfect examples include e-books, e-guides, online courses, and checklists. Others include video illustrations and digital planners. The idea is one of the most lucrative side hustles today.
My favorite store for selling digital creations is the Creative Market. It is easy to set up a seller's account, and the store exposes you to a broader buyer community. Sign up at Creative Market here.
Udemy, Amazon, Etsy, and eBay are also other praiseworthy options if you are looking to sell to a broader audience. You can also try Storenvy, which allows you to set up a store for free and list up to 500 items.
21. Offer Customer Service
Virtual customer support jobs are perfect for introverts. They allow us to work remotely, helping clients without having personal interactions. You can answer calls and reply to emails just from where you are.
The freedom of working behind computers allows you to express yourself freely. It is also worth noting that introverts talk less and listen more – attributes of a good customer agent.
On average, virtual customer agents earn $12.80/hour. But still, other clients pay much more, and you can find them on Glassdoor.com. In most cases, you only need a high school diploma to work as a customer agent.
22. Look After Pets and Get Paid
Introverts can feel uncomfortable around people but the complete verse when having animal friends as company.
Are you a pet lover? Can you walk a dog and have fun doing it? Can you also pet sit for a couple of hours? If so, then you should head to Rover right now and sign up. There you'll find easy side hustles to do.
Rover lets you create a seller's profile, and you can decide to pet-sit, dog-walk or offer both services. The rates usually are $20-$30 per session, but you have to set yours. You also need to fill the right contact info to allow the client to contact you quickly.
Other than Rover, I also find WagLabs to be a reliable site for dog walking jobs. You can try signing up on the app or their website to be paired with dog owners looking for dog walkers.
23.  Look After People's Houses
Seeing that most introverts like seclusion, you can earn a living as a house sitter. Wondering what it is?
It is a side hustle that involves temporarily taking care of someone's home. At least, this allows you to avoid human interactions.
A great place to look for such jobs is TrustedHouseSitters. The fantastic website connects you with homeowners looking for house sitters in your local area. The job pays about $50 per night if pet sitting is involved. You may also be required to perform duties like:
Cleaning the house
Attending to the yard
Picking up mails
In addition to TustedHouseSitters, you can try looking for the side hustles locally. Join local social media groups to see who needs housesitting around your area.
24. Sell Used Items Online
I consider this to be one of the easiest ways to make extra money from home. I look for things that I don't need and sell them. It is also part of my routine decluttering process.
I have sold on eBay several times, and it is effortless. eBay allows you to list my stuff for free (up to 25 items). Occasionally, they allow the free listing of up to 500 items. You can sell outgrown clothes and footwear, home appliances, old gifts, among other things on the site.
Another site that has become so popular with selling old apparel is Poshmark. It allows you to sell baby stuff and clothes fast and earn a few dollars effortlessly. You can sign up for Poshmark here.
25. Find Housecleaning Gigs with Handy.com

Lastly, being an introvert most times means being a busy body. In this case, it becomes easy to start and complete a specific task without talking to anyone. Such a scenario makes you better suited for housecleaning jobs.
I recommend Handy.com for such works. With most cleaners charging $25 hourly for residential cleaning and much more for office cleaning, Handy.com promises reasonable pay to all its users.
Closing Thought:
Being an introvert doesn't mean you shouldn't compete with extroverts in the job market. On the contrary, you should leverage most side hustles for introverts, as depicted in my list.
I find online jobs to be flexible and decent in pay for someone who has mastered the skill. It is my hope that you'll use the discussed ideas to make some cash on the side.
Is it hard to find side jobs for introverts?
There is nothing difficult in order to find a part-time job for an introvert. All you need is to take into account the peculiarities of your temperament and character for your comfortable work.
What are the legal side hustles for extroverts online?
There are several legal side hustles for extroverts online, including freelance writing, social media management, virtual event planning, online tutoring, voice-over work, and customer service representative jobs.