Do you want to make $4,000 fast but you don't know where to start? Or maybe you're looking for an additional source of income to supplement what you already earn and need some ideas that work? You've come to the right place because, in this post, you'll learn how to make 4k fast.
You can make $4,000 fast by driving for Uber or Lyft, flipping second-hand items, selling your car, delivering for Doordash, renting out your car on GetAround or Turo, or selling online courses. More ways to make 4K includes selling pics online, working as a VA, taking odd jobs, and blogging.
Depending on how urgently you need money, you can make 4,000 in a day, a week, a month, or in 6 months.
In the rest of this guide, we'll explain these opportunities even further to help you get a clear picture on why we recommend them as the way to make 4K fast.
Let's get started.
10 Ways to Make 4K Fast (Without a College Degree or Years of Experience)
There was a time when having a college degree was such a feat. Those who held papers stood the chance to get their dream jobs and make great money.
But times have changed, so much so that you can now make up to $4,000 a month without a college degree.
So whether you're a graduate or a school dropout, here are 10 ways to make 4K fast:
1. Start Driving for Uber or Lyft
I can't count how many times I've heard friends and strangers say that their cars are liabilities owing to their demanding costs and depreciating value.
But while that's true to a degree, you can turn your vehicle into a valuable asset by driving for Uber or Lyft.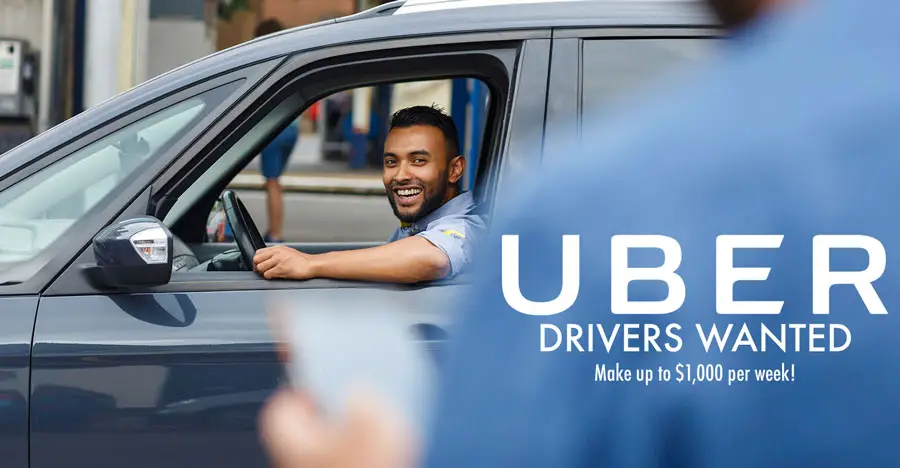 And you can make up to $4,000 a month without trying so hard. You can now become an Uber or Lyft driver and make that much money every single month.
There are no fast and hard rules when it comes to making money with Uber or Lyft. In other words, their terms of service are very clear and you will always get your payment on time.
To get started:
Check the requirements that you should meet, depending on the brand you choose to work with.
Get your car ready for some adventurous drive where you take people to their destination and make money.
Really, it's that simple.
In terms of earnings, you can make up to $15 an hour, an equivalent of $180 a day if you drive people to their destination for 12 hours a day.
Going by such an estimate, you can make up to $4,000 in just a month with Uber or Lyft.
2. Flip Second Hand Items on Decluttr
I'm the kind of person that doesn't appreciate things lying around my condo for longer than I ever need. And not once have I found myself flipping them for cash.
If you're anything like me, you probably have many valuable items in your house. From PS4 and old DVD player to furniture pieces and kitchen accessories that you longer use, you can turn the items collecting dust in your house into a pile of cash.
You can sell them on Decluttr.
There is no limit to what you can sell.
So my guess is that if you want to make $4,000 fast with this method, you need to have items of higher value to sell.
Or if you have items you no longer use in bulk, from tech products and books to sneakers and fashion clothes, you can benefit from this platform.
3. Sell Your Car, RV, Snowmobile, or Boat for at Least $4,000 in Cash
Selling what people want so badly can make you quick and a lot of money.
Go into your garage and look around keenly
Make a list of things you do not need
Consider selling then for $4,000 or more in cash
Things like RVs, motorboats, boats, snowmobile and cars can sell fast in local marketplaces or on online platforms such as Facebook.  
4. Make $4,000 a Month With Doordash
When looking for ways to make $4,000 fast without a college degree, you might have stumbled upon Doordash as one of the options to consider.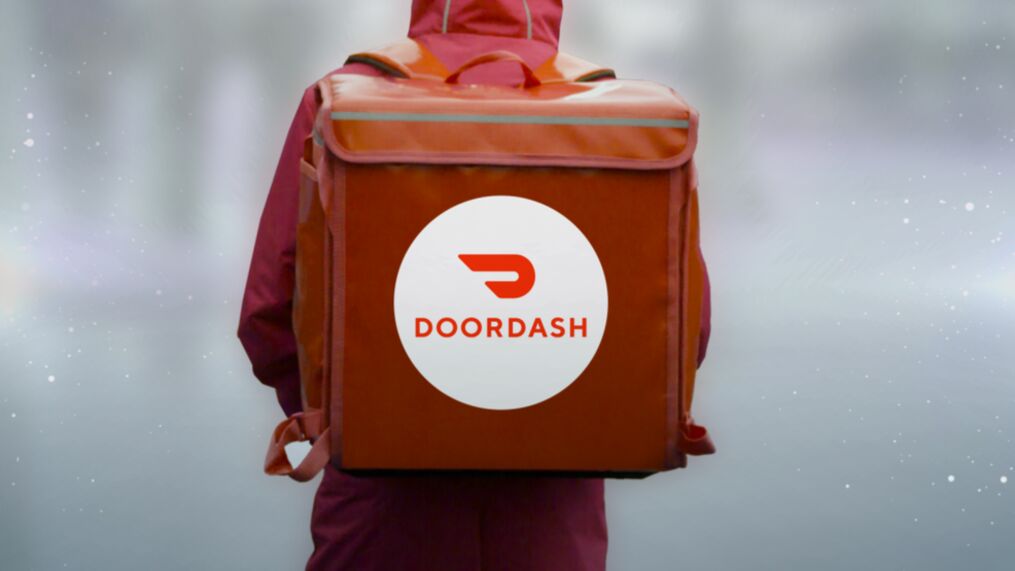 Apparently, Doordash is one of the fastest growing food delivery networks, with over 300,000 partner restaurants and stores in the United States alone. 
At the peak of its growth, Doordash created opportunities for people like you to make at least $500 as a Doordash driver by delivering food to customers.  And that means the platform can be a great opportunity for you to make up to $4,000 a month.
One funny statement I heard a friend of mine say is that food services were mandatory before the pandemic and the demand hasn't died despite how bad Covid-19 destroyed the world's market.
While I'm not quite certain what that means, I strongly believe he meant the demand for food will always remain high. For business like Doordash, that means opportunity to distribute foods to clients, and for potential drivers, an opportunity to make some money.
Doordash gives you the opportunity to make at least $15 an hour. Depending on the number of hours you put in, you might as well make up to $4,000 a month with ease. 
5. Teach Online (On Autopilot and in Real Time) 
Teaching online is one of the jobs that make 4K in a month. So if you have a passion to teach people new skills, you should consider doing so from the comfort of your home.
You can teach on autopilot or in real time, but that will depend on your preferred method and your area of interest.
a) Teaching on Autopilot
Teaching online on autopilot means pre-recording video courses on different niches and then selling them on education websites that pays you to do so.
You won't have to be present, so you will more than likely make money while you sleep if you create a course packed with useful information.
Take Udemy, for example. The platform allows you to create courses on virtually any category, and then sell them on the platform.
You'll do most of the work upfront from wherever you please. Then, you'll upload the materials to the Udemy website with your own price tag. Udemy will make a small percentage of every sale you make, but you'll always take the big chunk home.
If your course has some valuable lessons and insights that people can find anywhere else, or if your teaching method is interesting enough to pass a message cross with ease, you can make up $4,000 or more in passive income every month.
b) Teaching in Real Time 
Teaching in real-time online is different but equally as interesting as teaching on autopilot. If you have the passion to teach people face-to-face or one-on-one through webcam technology, this can be a great way to make money.
This teaching method is ideal for those who would like to teach English online.
Take VIPKID education, for example.
It is China's most popular platform dedicated to teaching kids aged 4 to 16 how to speak English.
Lesson on VIPIKID are in real time. So you have to get rid of all the distractions before you go live. Each lesson lasts for 25 minutes, and you earn $7 to $9 per session, which amounts to about $36 an hour.
If you're available for 10 hours a day, you can make up to $360 from home. So it should be possible to reach the $4,000 mark in just a month.
6. Make $4,000 as a Photographer
You can accumulate the $4,000 fast by working as an on-demand photographer for photography platforms like Foap, Dreamstime, Snapwire, ScoopShot, EyeEM, Twenty20 and miPic.
These companies will have you capture pictures for them at a commission. Some even allow you to sell photos that you've already captured. Think about the possibility of selling your feet pics online and you get the idea. You can actually do these pictures yourself easily, and get started selling your pictures on a specialized feet selling pictures site in a matter of minutes.
On average, a quality photo can earn you $50 to $75, which means you will need at least 80 pictures to reach the $4,000 target.
One of the things about photography is that you don't need to have years of experience under your belt to capture photos. But at least you need to know how to hold a camera and take high quality photos.
7. Start a Blog and Make $4,000 a Month
Many people dread the idea of blogging because it's a slow process in the initial stages. But those use a proven system and trust the process often make a lot of money.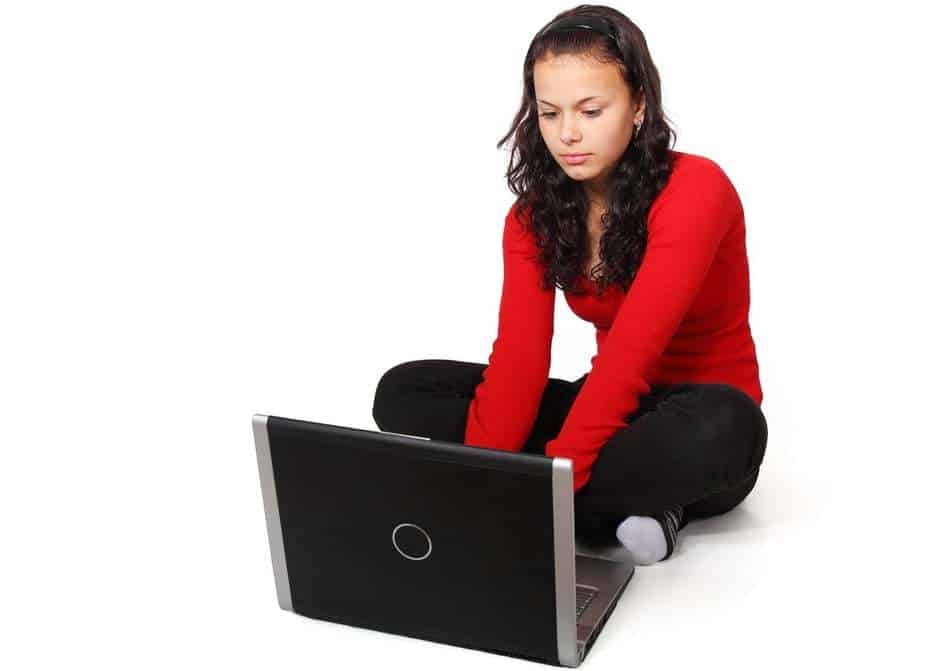 The idea of blogging is that one day you can earn full time income passively. So if making money while you sleep is something that appeals to you, creating a blog can make a difference in your life.
I'll be honest with you:
Blogging is hard, but not in the way that many of us think of it.
It's hard because you have to:
Find a profitable niche
Do in-depth search analysis to find blog post topics
Study the competition
Create great content for real readers
Optimize the content for search engines
And then you repeat the process, again and again and again.
I've been in the blogging business for over 5 years. And the one thing I've seen people do is to give up too soon because they found the process to be too repetitive and tedious.
As repetitive as blogging might seem, you can become a successful blogger by following a proven and established system that, if well implemented, can earn you thousands of dollars every month.
Now, with hundreds, if not thousands, of self-proclaimed gurus hanging around the web's street, it's hard to determine what process to follow and the systems to ignore altogether.
I've tried a ton of blogging courses myself, and then one that I strongly recommend is the Project 24 by Income School.
By following the process and system established by Income School, I've been able to build a site that makes up to $4,000 per month.
You can, too. And while it's hard to guarantee results in blogging, I'm confident you can make it if you trust the process.
8. Get Into Affiliate Marketing And Get $4,000 Recurring Passive Income
Especially if you've started a blog as explained above, or have any kind of community such as on social medias, wherever you can share links, enroll in a passive income recurring affiliate program – they are better than standard affiliate programs, because you get commissions even after the first sale, usually for lifetime – and show your community how you use the products or services yourself, sharing your affiliate link.
Some of them might become users, and you will get a passive recurring commission on the money they make or spend for as long as they are using it.
In order to get the most results from affiliate marketing, it is better to propose relevant links to your audience. Most if not all affiliate programs are free to join and use, without any commitment.
For example, see below – we've made $4,000 recurring passive income with the Ezoic affiliate program last month by referring other blog owners that are optimizing and monetizing their websites as we do ourselves !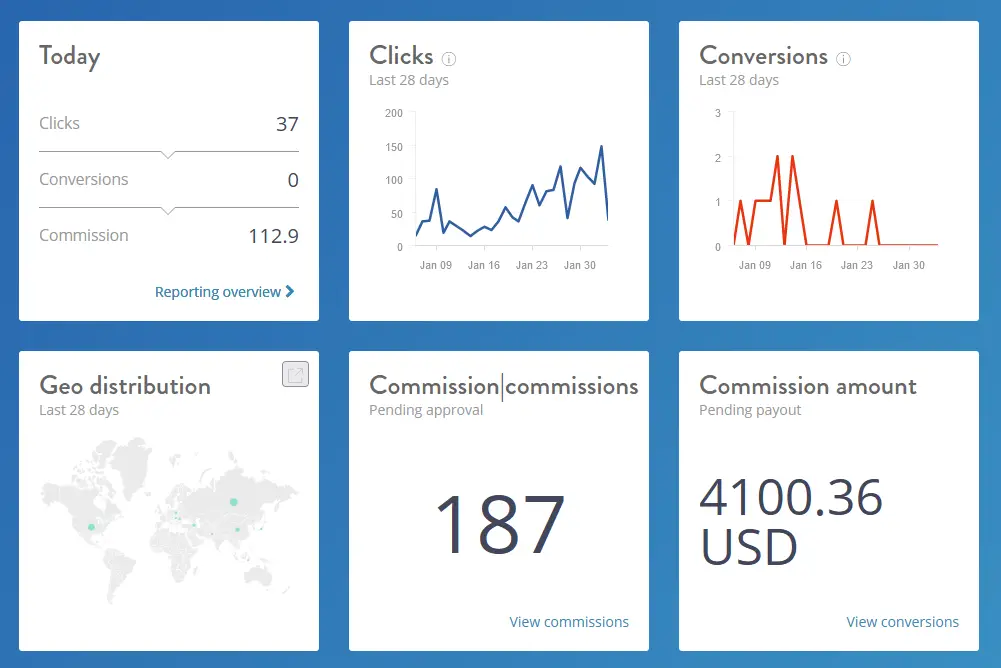 Final Words
It's possible to make 4K fast. All you have to do is to figure out what opportunity would be the most ideal for you, and then put in the necessary work to earn your $4,000.
How can i make $4000 fast?
There are many ways to make money fast, from working as a taxi driver to freelancing or blogging. The choice will depend on your experience, skills and interests.