There is a new business idea online that people are going crazy over. It involves selling feet pics, and you cannot imagine how much people are making.
One Canadian foot model makes about $90,000 a year, and she is not the only one. Here is another lady making over So, if you've been looking for a lucrative business idea, perhaps it's time you consider how to sell feet pics online. I'm going to show you how to do it in this elaborate guide.
We all know that our feet are God-given free resources. So, there is no much investment to start selling feet pictures. All you need is a great camera, and you can even turn your smartphone into one.
I have also learned that anyone can be a foot model if they choose to. It doesn't matter if you are literate or illiterate, black or white, a man or a woman.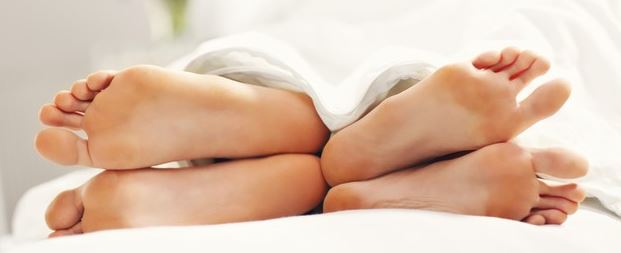 Furthermore, feet pic selling is a flexible hustle. You can shoot and sell feet images from home at your own convenient time.
Is Selling Feet Pics Legal?
I also wondered the same when I learned about the idea.  Well, the business is not illegal in the United States, Canada, the United Kingdom, New Zealand, and Australia. There are only age restrictions.
In the U.S, for example, you are not allowed to sell feet pics when you are below 18. The business is considered an adult job, and so teenagers and children are not allowed to participate.
In other countries, however, where there are strict codes for dressing and religion restrictions, feet pic selling is not accepted.
How Much Money Can I Make Selling Feet Pics?
Generally, you can sell a foot image for $5-$100 depending on the agreement between you and your client. Some feet pick sellers like the Canadian woman I mentioned in my introduction make more. Here is another example
It all depends on your work quality and negotiation power. To ensure that you always sell, consider doing the following:
Sell To Different Clients – This allows you to improve your chances of making money. So, instead of just selling to individuals, you can also try businesses and modeling agencies.
Bundle Selling – Feet pics are just like ordinary goods. Buyers always look for the best price, and this often means offering a discount. Therefore, instead of selling one pic at $50, why don't you do three at $100? You'll sell much quicker if you do.
Rapport Building – A single client is never enough. You should convince those that you sell to the first time to return with their friends. You can promise them a discount to encourage more referrals.
Who Buys Feet Pics?
The people and businesses who buy foot pictures are podiatric physicians (feet doctors,) bloggers, and marketers. Advertisers of shoes, socks, anklets, and other foot-care products are always looking for unique foot pictures. Others have feet fetishes.
Did you know that 10% of people admit having varying kinds of foot fetishes? The demand for these kinds of images is high because it's common for people to have a thing for feet. And you could cash in big time if you put in the work in production and distribution.
All feet are beautiful. Still, people have different tastes, and feet fetishes vary. Though there are no ugly feet, most people fancy slender, long feet.
As a general rule, people who buy feet pictures prefer images of well-groomed, healthy feet. Still, you can even find a market of pictures for injured legs. Running a Facebook page or website for a podiatric physician requires images of healthy and sick feet.
Where and How to Sell Feet Pictures Without Getting Scammed
There are various places where you can sell feet pictures without getting scammed. They include apps, social media, and websites which are a variety.
Take a look.
Sell And Get Paid On Social Media
1.  Sell Your Feet Pictures On Instagram
It is probably the platform where many photos are shared. It also has many most active users, not forgetting that the site is very visual, making it the perfect spot to display your feet pictures.
How to sell your feet pictures on Instagram
Create A Business Account
Having an Instagram-business account gives your followers a professional overview of yourself. It also gives you some extra features and tools that will come in handy when trading these pictures. One of the advantages of having this account is that you get the Instagram shopping feature.
What this feature does is that it allows you to tag photos which are feet photos in this case, and in return, let your followers go to a sales page where they can purchase your prints.
Increase Your Visual Market
Having many followers on Instagram is good, but that doesn't mean that other people who don't even follow you cannot see your pictures.
Here is a tip on how your visual market can be increased;
Follow More People Interested In Feet Pictures.
When you follow these guys, there is a higher chance that they will follow you back though you can't be sure of that
Use Hashtags When Posting Your Feet Pictures.
These hashtags have millions of posts, and they give a guarantee that a lot of Instagram users will see your photos, and who knows, maybe some of them might get interested in your content.
2.  Sell Your Feet Pictures On Facebook
It is currently the largest social media platform globally, and it is also the site where you can connect to your target audience.
Making feet-picture money on Facebook;
Create A Professional Facebook Business Account
When undertaking any business transaction, it is paramount to look professional in the sight of your clients, and there is no more significant difference when it comes to selling feet pictures on Facebook.
Your Facebook account MUST be professional, starting from the profile to any other aspect of it.
Furthermore, the primary advantage of a professional account is that it comes with an analytical data feature that will lead you to gain more customers.
It also assures your clients that you are legit.
Increase Your Facebook Page Audience
It's pretty simple to gain a larger audience on Facebook when in this line of business. You get to other feet sellers' pages or even join their groups, or you can do both of them and start messaging their members.
You may need to create a fake account when joining these groups because many sellers don't want other sellers joining their group, bringing competition to them.
When messaging the potential clients, make sure you do the following;
Provide information about pricing
Collect their email
Please direct them to visit your website
Could you require them to like your page?
Please give them your email address
3. Sell Your Feet Pictures On Twitter
Twitter is one of the websites primarily associated with investors and marketers who seek to drive the market to their products and search for new investment opportunities.
This essentially means that the chances of attracting deep-pocketed investors are pretty high.
Grow Your Twitter Audience
This business only thrives best when your Twitter account has many followers. Twitter is not as visual as Facebook and Instagram; hence product description matters a lot.
The business gets better when you get followers on Twitter with their email addresses and retarget your pictures to them in the future.
When creating content on Twitter, your main aim should be based on engaging your followers, and most importantly, any new post you make should be aimed at attracting new customers, potential investors, growing your brand, and of course, getting new followers.
4.  Sell Your Feet Pictures on Tiktok
It's a platform where short videos of about 15 seconds are posted and edited with filters, background music, and special effects.
From an entrepreneur's point of view, this platform has a large potential market with over 800 million active users globally.
When using TikTok as your preferred platform, you should;
Make engaging and entertaining videos that will increase your followers and potential customers
Place your email address and website on your profile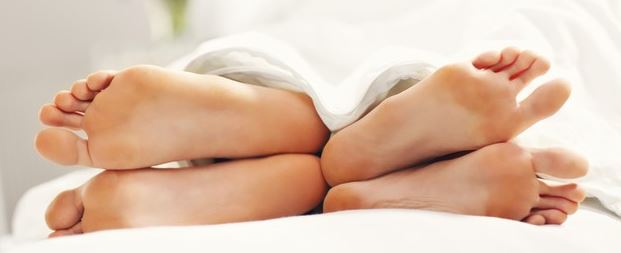 Other things like discussing feet picture prices should be done once a customer has visited your website
5.   How to Sell Feet Pics on Snapchat
Snapchat is another fantastic platform for getting quick buyers for your feet pics. You can use the Snapchat Ads (though they are costly) to advertise or sell directly to clients.
The problem with the latter is that you have to provide bank details to get paid. So, you could potentially attract scammers.
6.   How to Sell Feet Pics on OnlyFans
OnlyFans is a great social media platform that you can use to sell feet pics for money. So many people are signing up for a user account, and you can do it here.
Once you sign up, you need to create a user profile, just like you do it on other social media platforms. You also need to gain followers (friends) that you can sell the pics to.
7.   How to Sell Feet Pics on Tinder
How about you go a step further to target the feet fetish audience? I am suggesting you contemplate signing up at Tinder, one of the biggest dating apps.
Tinder allows you to post your feet pics on your account for secret admirers to notice them and buy.
Sell And Get Paid On Different Websites
8.  Sell Your Feet Pictures on FeetFinder
It's one of the best websites for selling pictures of your feet. Unlike other marketplaces, feetfinder has gone an extra mile to ensure that its users are comfortable and don't worry about scammers when using it by verifying its users.
This site has also come in full compliance with the payment card industry (PCI) security standards council; hence, all payments are secured, and all money transactions are safeguarded.
It also gives its users an assurance of their money not being frozen since it works with alternative retail-friendly banks.
Getting started is pretty simple. Once you have created an account on FeetFinder and got a verified seller's account, you can begin uploading feet pictures on this website.
As a business person and a seller, you will have to accept and decline various offers to buy your feet pictures. Many people make tons of dollars from this line of business, but as a new seller, you will have to be patient and build a customer base before you start making real money like the rest of the sellers.
However, the sellers on this site get to keep 80% of all sales made. The rest of the 20% goes to the site for web security purposes, adding new features to help you make sales and attract more investment.
Payment from the website is made every week, and payment can only be requested once your balance has reached 30%.
So if you are still wondering how to sell your feet pictures without getting scammed, FeetFinder is one of the safest environments to do so.
9. Sell Your Feet Pictures on DollarFeet
Dollarfeet is similar to the other marketplaces as there is no more enormous difference in their functioning.
Once DollarFeet approves you, you will be able to work with them, but first, you will receive instruction that will guide you on how to work with them.
What makes dollarfeet unique from the other marketplaces is that they buy feet pictures directly from you.
Dollarfeet pays $5 for feet pictures and $10 for videos that go for a minimum of 5 minutes, so let's do simple mathematics and assume you upload five items daily.
That is a solid chance of you getting away with $25 to $50 in a single day. You better get in line with these opportunities.
10. How to Sell Feet Pics on Instafeet
Instafeet connects sellers of feet pics with buyers. Your feet, however, have to be exceptionally beautiful to sell on the platform.
To start trading, you must be 18+ and should create an eyeball-catching profile to attract clients.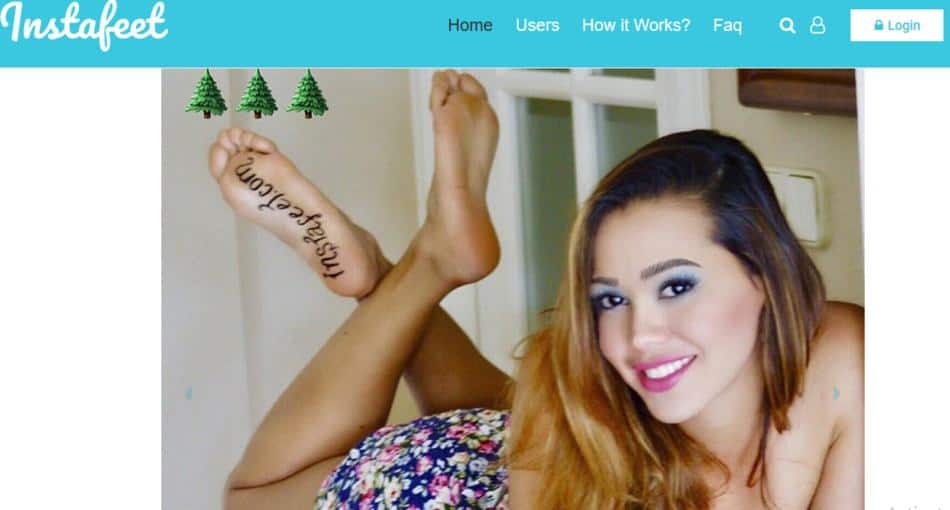 11. How to Sell Feet Pics on Craigslist
Craigslist is a globally-famous advertising platform. Anyone can advertise anything, and that includes feet pics. Here are the basics on how to sell feet pics on Craigslist:
Create a complete detail-rich profile on-site to attract potential feet pics admirers.
Pick a local market to advertise. Craigslist gives you that flexibility.
Post consistently on Craigslist. Craigslist can be competitive, and that's why you need to advertise repeatedly.
While at it, ensure you always post high-quality feet pics to grab the attention of buyers. Remember to also ask for payment in advance as Craigslist also has scammers.
12. How to Sell Feet Pics on Reddit
Reddit is a fantastic discussion and content sharing website. You can use the platform to connect with feet admirers who are willing to pay for pretty feet pics.
Just sign up for a Reddit account to start posting and selling feet pics. Those interested will message you privately to inquire about the prices.
13. How to Sell Feet Pics on Quora
You probably know Quora as the website to ask any question and get an answer for it. Well, I have come to notice that you can sell just about anything on the platform. You, however, have to be smart about it.
You cannot just post your pics or advertise that you are selling feet pics. What you need to do is look for questions related to feet pics and try answering them.
Doing so gives you a window of opportunity to direct the readers to your blog or social media platform, where they can access your portfolio.
14. How to Sell Feet Pics on Etsy
Etsy is a marketplace known for selling handmade creations and digital products. Feet pics fit the category, and so you can consider selling them on the store. So many people are doing it, and thus it won't look bizarre.
I have noticed a majority of sellers quoting $10 as the minimum price. From where I stand, that is not bad business if you can produce several pictures and sell them.
Sign up to set up your Etsy feet pics store.
15. How to Sell Feet Pics on Stock Image Sites
Selling feet pics online is not only for those with experience. If you are a beginner, you can start by selling them to companies dealing in stock photos.
Once you submit your feet pic, you earn every tie a user downloads it. What's more, they are used for various reasons. Think of that foot doctor, or perhaps the traveler who might be interested in some foot on the sand.
If a buyer is interested in the photo you have uploaded, he or she pays the site first before downloading the image.
I have identified several legit websites that you can sell feet pictures and make decent cash. So, I recommend them to you. They include:
Deposit Photos
iStockphoto
Shutterstock
Getty Images
Dreamstime
Fotolia
Alamy
Crestock
iStockphoto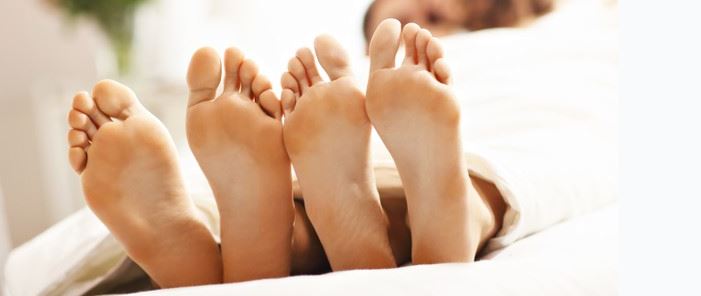 16. How to Sell Feet Pics on Your Blog
Do you have a blog that is already running? Don't worry if the answer is NO. Here's a blogging course to help you set up one quickly. Once the blog is up running, you can get paid to take pictures of your feet.
The beautiful thing about running a blog is that it doesn't restrict you to text information, but you can also share pics and all kinds of images and graphics.
What's more, you can make money in multiple ways. I, for one, make over $2,000 a month. You can also do it by selling digital products like e-books and video tutorials.
To get started, consider Bluehost as your hosting web service. You'll receive a free domain and get to pay affordably ($3.95/month).
Sell And Get Paid On Various Apps
17.  Sell Your Feet Pictures On Kik
It is a social networking app that also allows instant messaging. Once you have created your Kik profile, there are many feet selling groups that you can join, which are equally perfect for finding potential customers.
You can communicate with these clients by sending them direct messages via the Kik app.
However, it is very wise and professional to talk about business matters via email, but you can get to know each other through the first conversation.
18.  Sell Your Feet Pictures on Foaps
It is an app found on the app store and play store that various people use to sell multiple photos feet pictures being in the list.
Your pictures become part of their marketplace once you upload them onto the foap app.
The foap market is a platform where millions of locally-based and abroad people buy various photos.
The app charges about $10 per photo, and you get to make $5 per photo that sells.
However, if the picture is popular enough and bought multiple times, you can end up making a considerable amount of cash per photo.
Once on foap, strive to post quality photos that will be popular enough to generate you some cash.
How Can I Become a Foot Model?
Let's start by understanding what foot modeling is. Foot modeling is the act of capturing the foot for commercial purposes.
Experts argue that the best-paid foot models earn $500-$2,000 an hour. Wondering how they make it? Here are some of the things they do that you should also do:
Observe Foot Hygiene – You need to clean your feet at all times. Foot hygiene prevents your feet from smelling and makes them aesthetically appealing.
Trim Your Nails – Nails can promote an element of beauty when they are properly cut. It's the opposite, however, when they look crooked.
Exfoliate – The foot won't look attractive on camera if it has dead cells. You need to scrub them off, what we call to exfoliate.
Moisturize – Your feet need as much moisturizing as your face to stay smooth and avoid drying. So, ensure that you always apply some oil after cleaning.
Hair Removal – Just like dead cells, you need to remove hair from your feet to make them look pretty. One effective way to do it is waxing. It gives your feet a cleaner look.
Healthy Dieting – Fat takes away the aesthetic appearance of your feet. So, if you are looking to have pretty feet, you should eat healthily and, more importantly, avoid fats.
Stay Comfortable – Do not walk barefoot. You should also avoid footwear that is too tight. Both ways hurt your foot, and this makes it hard for you to model.
Act With Your Feet – How can you know that your feet can model? The simplest way would be to try and act. You should try to show different emotions with your feet. Flirty, ache, and excitement are all emotions to consider.
Master The Best Poses – You must know how to position your feet in different ways. You can make unique photos each time you take a different pose. I have elaborated a few standard feet poses below to help you get started.
Exercise Your Feet – The truth is that no one wants to buy chubby-looking feet pics. They want them slender, and that's why you should learn to exercise your feet regularly.
Prepare A Portfolio – All professional photographers have a portfolio that they show prospective clients. It is more like a proof of work. So, try to come up with one, especially when it comes to selling your pics. You can also consider short videos that you can use to demonstrate different emotions with your feet.
Sign Up At A Modeling Agency – How about you sign up with people who understand the foot modeling business? You can do it part-time or full-time. But still, this doesn't mean that you shouldn't continue selling your best feet pics online. It's just another way to earn more money.
Also Read :25 Ways To Make $50 Fast
A Quick Guide to Selling Feet Pics Online.
Now that it is clear that it is possible to make money online selling feet pics, it is time we get started on the selling process.
I consider these five steps to be fundamental for beginners who are looking to learn how to sell feet pics: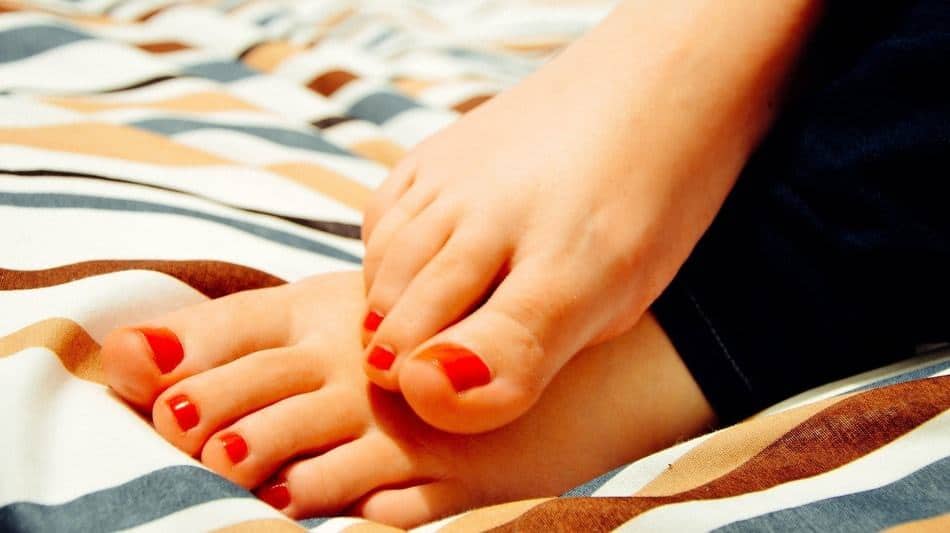 Step 1 – Identify Model Feet
Not everyone has pretty feet, and the reality is that buyers don't want to settle for less. So, how does a model foot look like? Ideally, a model foot type should be:
Slender
Clean
High-arched
Unblemished
Well-toned
Additionally, your toenail should be uniform, and your feet should be free from varicose veins and scars.
Consequently, if you think your feet are not the model type, then you should look for a foot model to represent your brand.
Since the focus is on foot and not the face, most people will not mind their feet being photographed for a pay.
It could even be your spouse, sibling, neighbor, or friend. You just need to convince them why you are doing it and what's in for them. They can help you create and sell feet pics 2100-2 successfully.
Step 2 – Pick a Good Camera
The camera is usually the most significant investment. If you are looking to take feet pics selling seriously, you have no choice but to invest in a good camera. If you cannot buy one, then rent it.
Buyers are looking for professional-grade pics, and that is only possible when you have an excellent camera. You can still use your smartphone if it can take great shots. At least, that will save you money.
In case you are not skillful when using a phone to take feet pics, consider enrolling for this phone photography course.
Step 3 – Know the Different Foot Poses, Then Shoot
This is where your artistic instinct and creativity are tested. You need to master the different foot poses if you are targeting to appear professional. They include:
Cross feet pose – Here, you need to cross your feet when photographing.
Pointed toes pose – Here, you need to point out your toes when taking pics.
Feet up pose – Here, you need to raise your feet in the air.
Tiptoes pose – Here, you need to appear like you are standing on the tips of your toes.
Step 4 – Take to the Store
Now that you have price-commanding feet pics, all that remains is posting them on the various online stores.
Consider the marketplaces, mobile apps, and websites for selling feet pics that I have mentioned above.
Step 5 – Promote Online
To improve your chances of selling, I recommend that you try to promote your images online. Social media is always a great place to start, more so on Facebook and Instagram.
I have explained how to do it on the platform. So, use the ideas. While at it, remember to own your pics. I am talking about putting watermarks on them.
Essential Tips for Selling Feet Pics Online.
I consider these tips essential when looking to sell feet pics online.
Watermark Your Feet Pics – Not everyone has good intentions online. Some will easily still your pretty feet pics, and that's why you need to watermark them, especially when promoting them on social media. You can visit this website when looking to watermark your feet pics.
Prioritize High-Quality Shots – No buyer wants low-quality feet pics. So, you have to invest in a high-quality camera, as mentioned. If not, then hire a foot photographer.
Ask Payment In Advance – There are so many scammers online. Thus, you should remember to ask for a deposit first before sending them your feet pics. That's more important on social media and sites like Craigslist and Quora.
Keep Conversations Professional – It is common for some buyers to flirt and misbehave online. It should, however, not prevent you from behaving professionally. That's the only way for them to take you seriously.
Stay Unique – While most people tend to copy what other feet photographers do, the secret to establishing a brand identity is to be unique. You should try coming up with new poses and doing different things.
Invest In Proper Lighting – Light is a significant special effect when it comes to photography. Both the object (your feet) and the background need to stand out, and only the right light balance can guarantee that. So, try shooting in the outdoors if you have no sufficient light in the indoors.
Is Selling Feet Pictures Legal In My Country?
When Bill Gates said that content is king, he also meant feet pictures. 25 years after the prediction, you can make a livelihood by producing or distributing pictures of feet.
Read on to find out if this interesting trade of selling feet pictures is legal and how it generates profits for different people.
Selling feet pictures is legal in most developed, democratic countries. Governments impose different regulations for selling feet pictures, especially those of children. While regulations help to prevent abuse, some Islamic states and countries in Asia ban the trade in its entirety. 
Is Selling Feet Pictures Legal in Us?
The United States is democratic and permits people to express themselves freely. Feet pictures are a common form of expression, and people like seeing such images for different reasons.
Selling feet pictures in the United States is legal, although regulations apply. People have image rights, and their consent is necessary for the production and distribution of feet pictures. Feet photographers should hire only adult feet models and also mind privacy laws. 
Is Selling Feet Pictures Legal in Canada?
The people of Canada practice different beliefs and cultures. They are a diverse people, but they follow democratic laws. There's a minimal restriction to their freedom of speech.
It is legal to sell feet pictures in Canada, the United Kingdom, New Zealand, Australia, and other Commonwealth nations. The laws are pretty lax, and legal problems only arise when dealing with piracy or foot pictures of children. These nations make favorable markets. 
Is Selling Feet Pictures Legal for Minors?
The law protects minors because they are vulnerable to abuse. The law considers them as inexperienced enough to discern their best interests. There are innocent reasons why people may want to buy foot pictures from minors. Still, it is foolhardy to ignore the dangers involved.
Selling feet pictures is not legal for minors. The law does not allow minors to enter legally binding contracts. One of the reasons feet pictures are commercially viable is because people have feet fetishes. Feet pictures of children can be considered child phonography. 
The privacy and image rights of minors are protected. Parents can justify selling the feet pictures of their children if they are used for advertising childcare products. However, these photos must not insinuate or allude to any sexuality.
As a general rule, it is legally sound to avoid selling foot pictures for minors. Some states can prosecute minors for taking and sharing their feet pictures under child phonography laws.
When Is It Illegal to Sell Feet Pictures?
It is always illegal to sell feet pictures in jurisdictions that ban the trade in totality. In general, it is illegal to sell pictures of children's feet, especially if the pictures can be sexualized. Remember, sexualization is a subjective debate that evokes charged emotions.
You can also get in trouble for selling such pictures if you don't have the relevant licensing rights or copyrights. Piracy attracts criminal and civil liabilities.
Is There Significant Commercial Demand for Feet Pictures?
There is a significant commercial demand for feet pictures. Marketers and bloggers are making profitable careers by using feet pictures. Foot models earn an average of $50 per hour, but the elite can do $1000 per hour. The enterprising ones also set up online sales for passive income.
If you don't think feet pictures are popular, then check out some of these Instagram hashtags:
#Feet – 13.9 million posts
#PrettyFeet – 3.1 million posts
#BeautifulFeet – 1.5 million posts
#FeetWorship – 1.4 million posts
#PerfectFeet – 1.3 million posts
#FeetLovers – 1.1 million posts
Is Selling Feet Pics Safe Or Dangerous For Sellers?
Making money online can be as simple as selling pics of your cute and nice-looking feet. If you are looking for a side hustle, you can give this a try. However, you might wonder, is selling feet pics safe?
Well, selling feet pics online is safe but you should be very careful while at it. to help with your safety, you can have an anonymous account, avoid meeting clients alone, and even watermark the feet photos.
As crazy and weird as it might sound, it is possible and you can do it too.
The internet has lots of business opportunities and ideas. Also, different people want different things, and your feet can be among them.
Since there is demand, marketers, bloggers and various brands are looking for feet pics to promote products and content, you can land a gig. Plus, there are feet fetish individuals who might be interested in buying your feet pics. However, if you consider giving it a try, you might wonder if doing so is safe or not.
Caring and getting concerned about your safety is perfectly normal.
Therefore, you should ensure you take a personal initiative of ensuring you stay safe. Try as much as you can to avoid giving out too sensitive or personal information.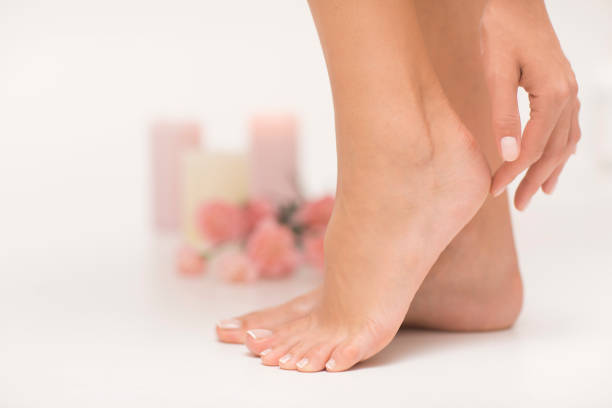 Frequently Asked Questions
1. Can I Sell Pictures of My Feet on eBay?
Yes, you can sell your feet pics on eBay. With an account, work to grow it then you are good to go.
2. How Much Money Can I Make Selling Feet Pics?
When selling your feet pictures, on average, you can earn anywhere between $5-$25 or even more. This amount will vary depending on the number of feet fit pics, and if they meet the client's needs or not.
3. Where Can I Buy Feet Pics?
If you love your privacy you can still purchase feet pics online. You can try Instafeet or Feet Finder. However, if you don't mind sharing your details and other personal information, you can try sites such as Facebook or Instagram.
4.  How Much Do I Charge When Selling Feet Pictures?
There is no fixed price for feet pictures meant to be sold online. For instance, a particular image will start with a fee of as little as $10 and rise to $1000 depending on its quality and the platform that you are using to sell.
5.  How Old Should I Be Before I Start Selling Feet Pictures?
You must be 18 and above and an adult for you to take any picture and sell it online. Here is the analogy behind this, before you take part in selling feet pictures online as a business, you must be a legal adult regardless of the country you are occupying.
However, some feet picture selling is banned in some countries due to some religious beliefs.
6. Can You Sell Feet Pictures Online?
It is legal to sell feet pictures online as long as you are 18 and above. You are granted full rights to the images constitutionally in various countries around the globe.
The Bottom Line
Making money online by selling feet pictures is one of the latest money-making moves in the current world.
Nonetheless, how to sell feet pictures online safely is one of the most stressed questions. Luckily, this post speaks of the various ways to sell feet pictures, not forgetting the multiple ways to avoid falling into scammers' hands.
In the meantime, get in line with the numerous ways to make quick clean cash by selling feet pictures.
Are feet pics legal on the FeetFinder platform?
Don't worry as this is one of the best sites to sell foot photos. Unlike other trading platforms, here users feel comfortable and do not worry about scammers when using it.
Is it possible to use selling feet pics for money?
Yes, it is possible to sell pictures of one's feet for money. There is a market for this type of content, and some people are willing to pay for it. However, it is important to note that this is a niche industry and may not be a reliable or sustainable source of income.