This post contains affiliate links, which means I may receive a small commission, at no extra cost to you, when you make a purchase. Please, read my affiliate disclaimer for more details.
There is a new business idea online that people are going crazy over. It involves selling feet pics, and you cannot imagine how much people are making.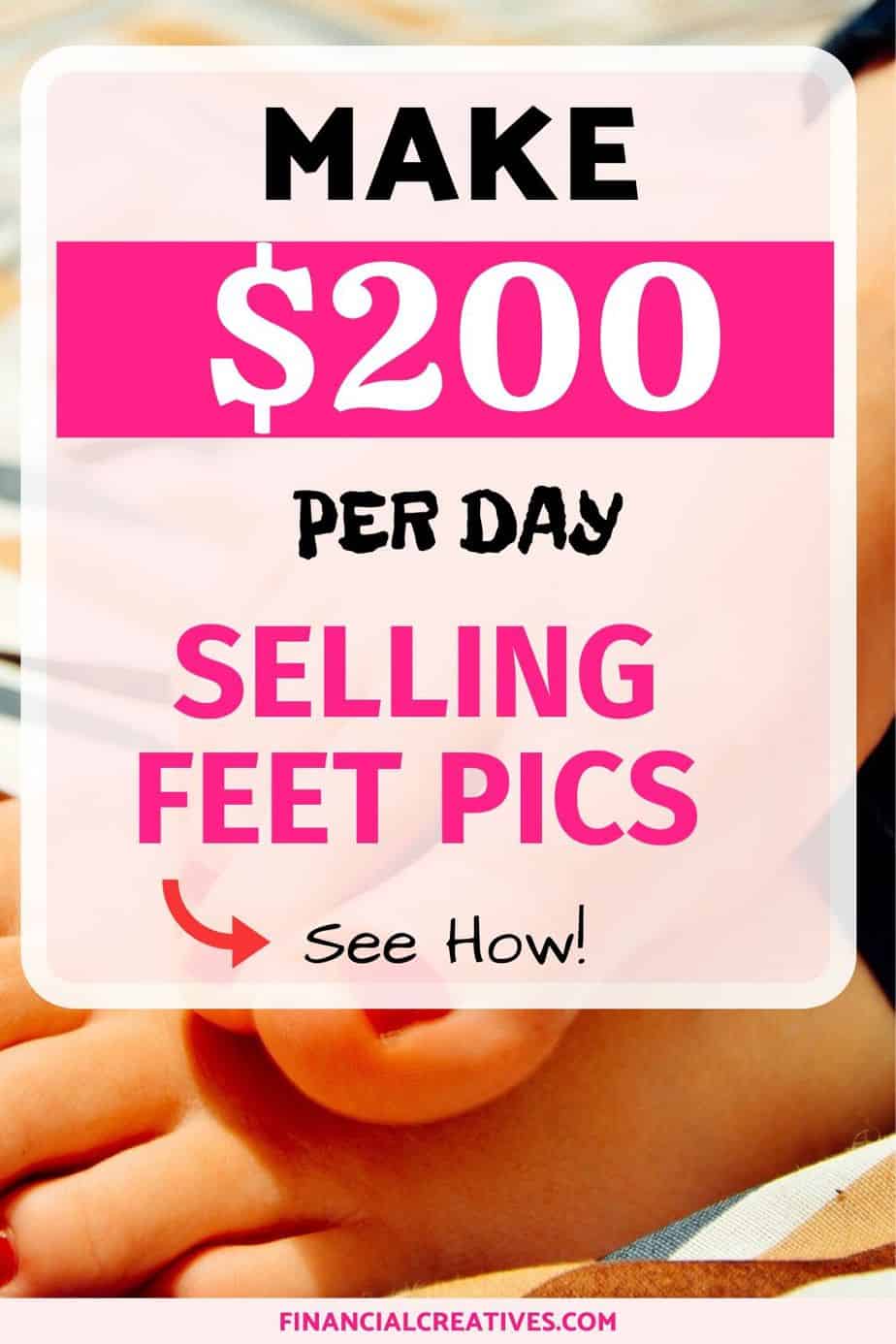 One Canadian foot model makes about $90,000 a year, and she is not the only one. Here is another lady making over So, if you've been looking for a lucrative business idea, perhaps it's time you consider how to sell feet pics online. I'm going to show you how to do it in this elaborate guide.
We all know that our feet are God-given free resources. So, there is no much investment to start selling feet pictures. All you need is a great camera, and you can even turn your smartphone into one.
I have also learned that anyone can be a foot model if they choose to. It doesn't matter if you are literate or illiterate, black or white, a man or a woman.
Furthermore, feet pic selling is a flexible hustle. You can shoot and sell feet images from home at your own convenient time.
Is Selling Feet Pics Legal?
I also wondered the same when I learned about the idea.  Well, the business is not illegal in the United States, Canada, the United Kingdom, New Zealand, and Australia. There are only age restrictions.
In the U.S, for example, you are not allowed to sell feet pics when you are below 18. The business is considered an adult job, and so teenagers and children are not allowed to participate.
In other countries, however, where there are strict codes for dressing and religion restrictions, feet pic selling is not accepted.
Check out here if its legal to sell feet pictures in your country
How Much Money Can I Make Selling Feet Pics?
Generally, you can sell a foot image for $5-$100 depending on the agreement between you and your client. Some feet pick sellers like the Canadian woman I mentioned in my introduction make more. Here is another example
It all depends on your work quality and negotiation power. To ensure that you always sell, consider doing the following:
Sell To Different Clients – This allows you to improve your chances of making money. So, instead of just selling to individuals, you can also try businesses and modeling agencies.
Bundle Selling – Feet pics are just like ordinary goods. Buyers always look for the best price, and this often means offering a discount. Therefore, instead of selling one pic at $50, why don't you do three at $100? You'll sell much quicker if you do.
Rapport Building – A single client is never enough. You should convince those that you sell to the first time to return with their friends. You can promise them a discount to encourage more referrals.
Who Buys Feet Pics?
Have you ever heard of the term feet fetishism? It is when people have an obsessive interest in people's feet.
They develop sexual desire just from looking or touching people's feet. Such people are, in fact, the majority of buyers of feet pics.
Other groups of people always on the lookout for feet pics for sale are:
Small online businesses
Film producers
Publishers
Where Can I Sell Pictures of My Feet?
There are so many platforms you can use to sell feet pics. They include social media platforms, dating sites, mobile apps, stock photo sites, and general advertisement sites. Here's a breakdown:
1.   How to Sell Feet Pics on Instagram
Instagram is a social platform that you can leverage when looking to sell feet pics. Provided that you promote your pic before the right audience, Instagram can be your market breakthrough.
Here are two ways to do it:
Post on your account – It sounds daring, especially for someone who wants to get into the business anonymously, but it does work. The idea is to attract clients that are following you on Instagram.
Use hashtags – If you are an avid Instagram user, you probably have used hashtags on several occasions. Thus, it is not different this time around. What will change is your choice of promotional words where you can try things like #feetmodel, #feetpicseller, and #beautifulfeet.
2.   How to Sell Feet Pics on Facebook
Facebook is arguably the leading social media platform. What most people don't know is that the platform is equally great when it comes to selling things online.
In the case of mastering how to sell foot pics, I suggest that you consider joining a feet pics selling group.
I have noticed two groups doing great on Facebook, and they can be a starting point for you. They are:
If you believe in being an own boss, how about you create your page on Facebook and use it to sell your feet pics? It works when you have a way to market yourself and attract members.
But if it is a tall order, then you should consider joining existing groups.
3.   How to Sell Feet Pics on Twitter
Do you have an account on Twitter? If you have none, sign up today.
The secret to selling feet pictures on Twitter is first to follow foot admirers (foot fetishists). You can search them on the Twitter search bar. You may be surprised to see some following you back.
Once you gain a sizeable following, then you can start posting your feet pics on your Twitter wall. Doing so allows your followers to notice them instantly, and some may want to buy.
4.   How to Sell Feet Pics on Snapchat
Snapchat is another fantastic platform for getting quick buyers for your feet pics. You can use the Snapchat Ads (though they are costly) to advertise or sell directly to clients.
The problem with the latter is that you have to provide bank details to get paid. So, you could potentially attract scammers.
5.   How to Sell Feet Pics on OnlyFans
OnlyFans is a great social media platform that you can use to sell feet pics for money. So many people are signing up for a user account, and you can do it here.
Once you sign up, you need to create a user profile, just like you do it on other social media platforms. You also need to gain followers (friends) that you can sell the pics to.
6.   How to Sell Feet Pics on Tinder
How about you go a step further to target the feet fetish audience? I am suggesting you contemplate signing up at Tinder, one of the biggest dating apps.
Tinder allows you to post your feet pics on your account for secret admirers to notice them and buy.
7.   How to Sell Feet Pics on Instafeet
Instafeet connects sellers of feet pics with buyers. Your feet, however, have to be exceptionally beautiful to sell on the platform.
To start trading, you must be 18+ and should create an eyeball-catching profile to attract clients.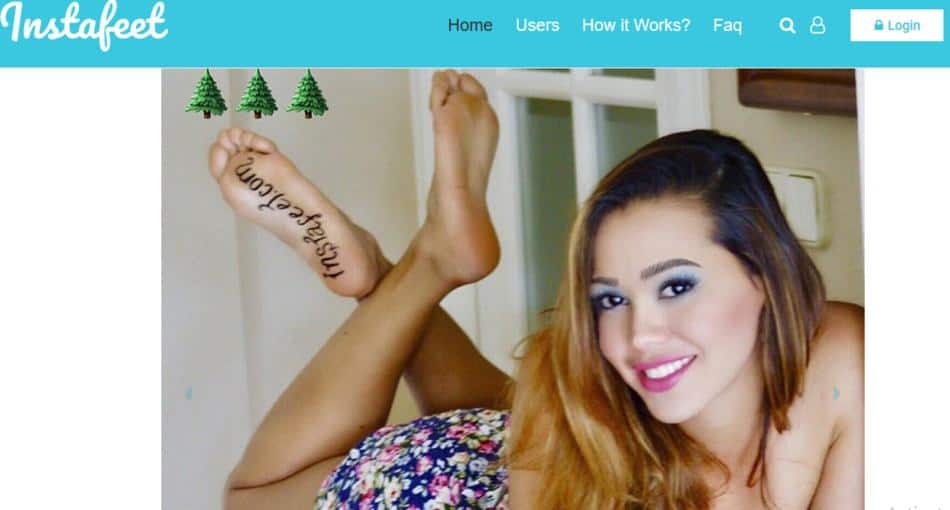 8.   How to Sell Feet Pics on Craigslist
Craigslist is a globally-famous advertising platform. Anyone can advertise anything, and that includes feet pics. Here are the basics on how to sell feet pics on Craigslist:
Create a complete detail-rich profile on-site to attract potential feet pics admirers.
Pick a local market to advertise. Craigslist gives you that flexibility.
Post consistently on Craigslist. Craigslist can be competitive, and that's why you need to advertise repeatedly.
While at it, ensure you always post high-quality feet pics to grab the attention of buyers. Remember to also ask for payment in advance as Craigslist also has scammers.
9.   How to Sell Feet Pics on Reddit
Reddit is a fantastic discussion and content sharing website. You can use the platform to connect with feet admirers who are willing to pay for pretty feet pics.
Just sign up for a Reddit account to start posting and selling feet pics. Those interested will message you privately to inquire about the prices.
10.  How to Sell Feet Pics on Quora
You probably know Quora as the website to ask any question and get an answer for it. Well, I have come to notice that you can sell just about anything on the platform. You, however, have to be smart about it.
You cannot just post your pics or advertise that you are selling feet pics. What you need to do is look for questions related to feet pics and try answering them.
Doing so gives you a window of opportunity to direct the readers to your blog or social media platform, where they can access your portfolio.
11.  How to Sell Feet Pics on Etsy
Etsy is a marketplace known for selling handmade creations and digital products. Feet pics fit the category, and so you can consider selling them on the store. So many people are doing it, and thus it won't look bizarre.
I have noticed a majority of sellers quoting $10 as the minimum price. From where I stand, that is not bad business if you can produce several pictures and sell them.
Sign up here to set up your Etsy feet pics store.
12. How to Sell Feet Pics on Stock Image Sites
I have identified several legit websites that you can sell feet pictures and make decent cash. So, I recommend them to you. They include:
13.  How to Sell Feet Pics Using Mobile Apps
Are you looking to get paid to show feet online? Then you should try using a mobile app. All you have to do is install the app on your phone and start selling.
Here are the top recommendations:
14.   How to Sell Feet Pics on Your Blog
Do you have a blog that is already running? Don't worry if the answer is NO. Here's a blogging course to help you set up one quickly. Once the blog is up running, you can get paid to take pictures of your feet.
The beautiful thing about running a blog is that it doesn't restrict you to text information, but you can also share pics and all kinds of images and graphics.
What's more, you can make money in multiple ways. I, for one, make over $2,000 a month. You can also do it by selling digital products like e-books and video tutorials.
To get started, consider Bluehost as your hosting web service. You'll receive a free domain and get to pay affordably ($3.95/month).

15.  How Can I Become a Foot Model?
Let's start by understanding what foot modeling is. Foot modeling is the act of capturing the foot for commercial purposes.
Experts argue that the best-paid foot models earn $500-$2,000 an hour. Wondering how they make it? Here are some of the things they do that you should also do:
Observe Foot Hygiene – You need to clean your feet at all times. Foot hygiene prevents your feet from smelling and makes them aesthetically appealing.
Trim Your Nails – Nails can promote an element of beauty when they are properly cut. It's the opposite, however, when they look crooked.
Exfoliate – The foot won't look attractive on camera if it has dead cells. You need to scrub them off, what we call to exfoliate.
Moisturize – Your feet need as much moisturizing as your face to stay smooth and avoid drying. So, ensure that you always apply some oil after cleaning.
Hair Removal – Just like dead cells, you need to remove hair from your feet to make them look pretty. One effective way to do it is waxing. It gives your feet a cleaner look.
Healthy Dieting – Fat takes away the aesthetic appearance of your feet. So, if you are looking to have pretty feet, you should eat healthily and, more importantly, avoid fats.
Stay Comfortable – Do not walk barefoot. You should also avoid footwear that is too tight. Both ways hurt your foot, and this makes it hard for you to model.
Act With Your Feet – How can you know that your feet can model? The simplest way would be to try and act. You should try to show different emotions with your feet. Flirty, ache, and excitement are all emotions to consider.
Master The Best Poses – You must know how to position your feet in different ways. You can make unique photos each time you take a different pose. I have elaborated a few standard feet poses below to help you get started.
Exercise Your Feet – The truth is that no one wants to buy chubby-looking feet pics. They want them slender, and that's why you should learn to exercise your feet regularly.
Prepare A Portfolio – All professional photographers have a portfolio that they show prospective clients. It is more like a proof of work. So, try to come up with one, especially when it comes to selling your pics. You can also consider short videos that you can use to demonstrate different emotions with your feet.
Sign Up At A Modeling Agency – How about you sign up with people who understand the foot modeling business? You can do it part-time or full-time. But still, this doesn't mean that you shouldn't continue selling your best feet pics online. It's just another way to earn more money.
Also Read:25 Ways To Make $50 Fast
A Quick Guide to Selling Feet Pics Online.
Now that it is clear that it is possible to make money online selling feet pics, it is time we get started on the selling process.
I consider these five steps to be fundamental for beginners who are looking to learn how to sell feet pics: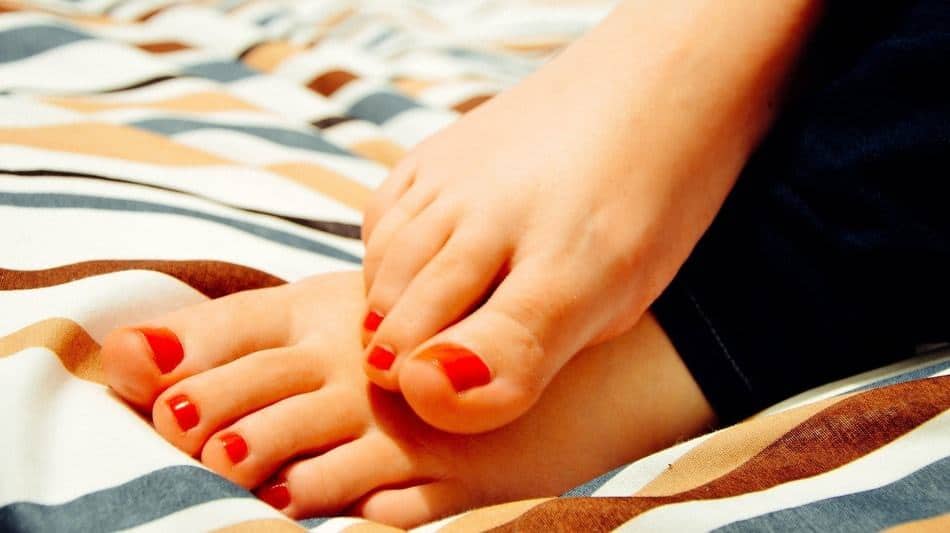 Step 1 – Identify Model Feet
Not everyone has pretty feet, and the reality is that buyers don't want to settle for less. So, how does a model foot look like? Ideally, a model foot type should be:
Slender
Clean
High-arched
Unblemished
Well-toned
Additionally, your toenail should be uniform, and your feet should be free from varicose veins and scars.
Consequently, if you think your feet are not the model type, then you should look for a foot model to represent your brand.
Since the focus is on foot and not the face, most people will not mind their feet being photographed for a pay.
It could even be your spouse, sibling, neighbor, or friend. You just need to convince them why you are doing it and what's in for them. They can help you create and sell feet pics 2100-2 successfully.
Step 2 – Pick a Good Camera
The camera is usually the most significant investment. If you are looking to take feet pics selling seriously, you have no choice but to invest in a good camera. If you cannot buy one, then rent it.
Buyers are looking for professional-grade pics, and that is only possible when you have an excellent camera. You can still use your smartphone if it can take great shots. At least, that will save you money.
In case you are not skillful when using a phone to take feet pics, consider enrolling for this phone photography course.
Step 3 – Know the Different Foot Poses, Then Shoot
This is where your artistic instinct and creativity are tested. You need to master the different foot poses if you are targeting to appear professional. They include:
Cross feet pose – Here, you need to cross your feet when photographing.
Pointed toes pose – Here, you need to point out your toes when taking pics.
Feet up pose – Here, you need to raise your feet in the air.
Tiptoes pose – Here, you need to appear like you are standing on the tips of your toes.
Step 4 – Take to the Store
Now that you have price-commanding feet pics, all that remains is posting them on the various online stores.
Consider the marketplaces, mobile apps, and websites for selling feet pics that I have mentioned above.
Step 5 – Promote Online
To improve your chances of selling, I recommend that you try to promote your images online. Social media is always a great place to start, more so on Facebook and Instagram.
I have explained how to do it on the platform. So, use the ideas. While at it, remember to own your pics. I am talking about putting watermarks on them.
Essential Tips for Selling Feet Pics Online.
I consider these tips essential when looking to sell feet pics online.
Watermark Your Feet Pics – Not everyone has good intentions online. Some will easily still your pretty feet pics, and that's why you need to watermark them, especially when promoting them on social media. You can visit this website when looking to watermark your feet pics.
Prioritize High-Quality Shots – No buyer wants low-quality feet pics. So, you have to invest in a high-quality camera, as mentioned. If not, then hire a foot photographer.
Ask Payment In Advance – There are so many scammers online. Thus, you should remember to ask for a deposit first before sending them your feet pics. That's more important on social media and sites like Craigslist and Quora.
Keep Conversations Professional – It is common for some buyers to flirt and misbehave online. It should, however, not prevent you from behaving professionally. That's the only way for them to take you seriously.
Stay Unique – While most people tend to copy what other feet photographers do, the secret to establishing a brand identity is to be unique. You should try coming up with new poses and doing different things.
Invest In Proper Lighting – Light is a significant special effect when it comes to photography. Both the object (your feet) and the background need to stand out, and only the right light balance can guarantee that. So, try shooting in the outdoors if you have no sufficient light in the indoors.
Conclusion
Generally, feet pic selling is one of the most lucrative business ideas today. So, if you are looking to make money fast as a photographer, this should be an idea to consider.
As we've seen, you can decide to be the foot model or hire someone to do it. So, you have no excuse to master how to sell feet pics and start making money on the side.
Liked this post? Share it on Pinterest!