Are you wondering what to do to make some money on the side to supplement your paycheck? How about I share with you some exciting ideas on how to make $50 fast?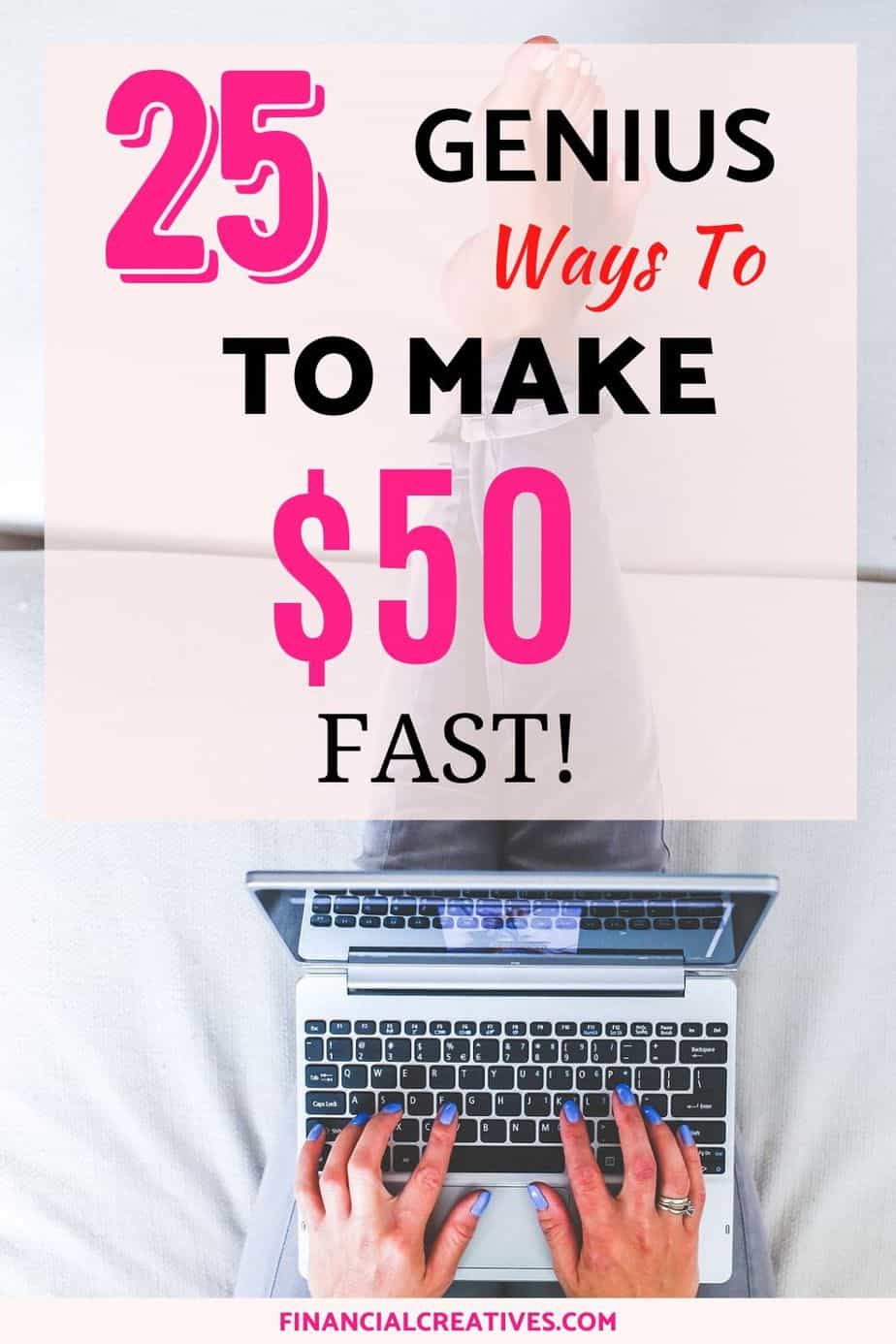 The truth is that we all need money to pay bills, buy food and medicine, and for transport and so we cannot always depend on our salary. Hence, a side hustle is no longer an option but a necessity if you are looking to face life's unexpected events head-on.
A while ago, I did a post detailing some legit ways to make $100 dollars and most of you liked these ideas. Lets change tack today and go down to $50 for some quick reprieve.
Let's get started with the top 25:
1.   Claim Your $50 Refund with Paribus
You cannot believe how much money the stores owe you. Install Paribus today to find out.
Here's how it works:
Paribus scans all your receipts, especially those of recent purchases. If there are any price drops on recent acquisitions, Paribus intervenes to demand a refund on your behalf. That's how you make $50 or more with the application.
The beauty of Paribus is that it is 100% free. You also don't have to be checking up with the stores for refunds as Paribus does all the weightlifting.
If you haven't installed Paribus, you are losing money for nothing. Download it today to start claiming refunds.
2.   Save up to $50 or More with Trim
Here comes one of my favorite money-making apps. Trim does the hard part when it comes to saving, and very few applications can match its intelligence.
Here's how it works:
Trim monitors all your subscriptions and monthly bills to see what needs canceling. You, however, need to link the intelligent app to your financial accounts for it to help you monitor your expenses.
Trim will help you lower the bills by identifying subscriptions that you no longer need. More to it, the money-saving app negotiates for fair rates on your behalf and suggests alternative budget-friendly subscriptions.
Surely, who needs a financial manager when you've trim? Download it here for free to learn if you want to to get $50 fast.
3.   Install The Nielsen App to Claim Your $50
Just picture for a second this scenario – You only need to install an app on your phone to make $50. Well, that is what the Nielsen app promises.
There's a caveat, though. You have to keep the application on your phone for a year to claim the money.
The other good news is that this is not the only way to make money. The company runs a $10,000 monthly sweepstake that you are eligible for as long as you continue keeping the application installed on your device.
Remember, there are no limits on the number of devices. If I were you, I would install the app in all my devices to earn more money.
4.   Start an Informative Blog with A2Hosting
Are you observant, and you can write a post that is informative, inspirational, or entertaining? If yes, then blogging is an area you should pursue. It's one of the simplest ways to get free money right now. Hahah ..Okay, not that free…you have to put in some sweat capital.
But don't worry if you know nothing about blogging. I recommend this SEO blogging training. You'll learn how we bloggers work and how you can get started.
I make about $2,000 blogging and trust me when I say that that is passive income. Wondering how I do it? It's simple. I earn primarily through affiliate links and ads placements.
If you are ready to start blogging, consider A2 Hosting as your hosting service. Their basic package costs you $3.95/month (it can even go down to $1.99 with Black Friday / Cyber Monday offers), which I think is very budget-friendly and you get to enjoy the following:
Vey Fast- Stable page load time (673ms)
Unmetered bandwidth
Great 99.9% uptime
More app support (up to 500 applications)
Speed of up to 373ms
Free site migration
Excellent customer service among many other provisions
Free CDN and SSL on all plans
Click here to signup with SiteGround for a special discount.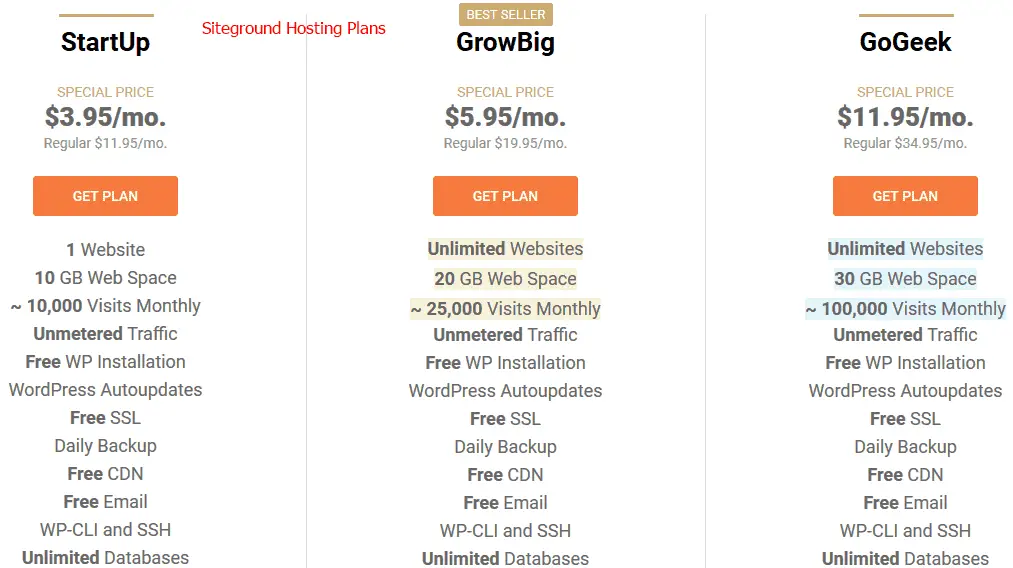 Another great option that you can consider for a beginner is Bluehost. Its also cheap and it will give you a free domain registration for one year at 3.95/month. I use it for all my new blogs before migrating to siteground.
After having created your blog, written a few articles (it is generally considered that 30 articles is the minimum to start getting traffic), optimize and monetize it with EzoicAds to get the maximum earnings possible from your content.
5.   Earn Rewards Amounting to $50 with Fetch Rewards
What if I told you that there are mobile applications that pay you for online shopping at any store?
Well, Fetch Rewards is one of them. The mobile app gives you the utmost flexibility to shop at your favorite store and make money afterward.
Here's how to earn with Fetch Rewards:
Sign up for the mobile app here to get 3,000 bonus points that are equivalent to $3. Then, use the app to scan all your recent receipts to earn points. You can redeem the points at any store that you choose.
Fetch Rewards also gives you 3,000 points for every referral. Interestingly, your friends also get the bonus and not just you, and this is one reason you should convince them to sign up.
There are no restrictions on the number of friends that you can refer to Fetch Rewards. With 3,000 points representing $3, you only need to refer 17 friends to make$50 and have an extra $1.
So, are you ready to learn how to make $50 a day on Fetch Rewards? Install the app today.
6.   Make $50 Plus with Survey Junkie
Survey Junkie strikes me as one of the best survey sites because of the many ways one can make money.
For one, Survey Junkie allows you to earn up to $9 doing short surveys. Given that most of them take a maximum of 5 minutes, you can make $50 in an hour.
Also, Survey Junkie provides you with the chance to make more money by trying new products.
What's more, you can earn points from surveys and redeem as gift cards or withdrawable cash.
Sign up here to start making money on Survey Junkie.
7.   Sign Up at Swagbucks to Start Making $50 or More
Things get more interesting when it comes to Swagbucks. There are even more ways to make money on Swagbucks than on Survey Junkie.
Swagbucks offer new members a $5 bonus just for registering. They also pay up to $35 and sometimes $40 for individual surveys.
Strikingly, Swagbucks gifts you money for just using the internet. You can receive bonuses of up to $5 for watching videos online, shopping, and searching the internet.
As if that is not enough, Swagbucks gives you up to 10% of what your friends make (those that you refer).
Generally, making $50 can never be funnier than the Swagbucks experience. Install the mobile app today to sign up and get 50 dollars fast.
8.   Take Advantage of What InboxDollars is Offering
InboxDollars is another survey site that allows you to make cash not just through paid surveys but also by using the internet. You can earn from searching for things online, watching movies, playing games, and of course, signing up.
If we can start with the last part, InboxDollars give you a $5 bonus just for registering. You can claim yours here.
And when it comes to the surveys, InboxDollars pays up to $5 per short survey. Given that it takes up to 5 minutes to answer most short surveys, it is possible to make $50 in an hour.
In case you don't manage to reach your target from paid surveys, then you should explore the other money-making avenues. In particular, consider searching the web, watching funny videos, and playing games via InboxDollars.
9.   Collect $50 from Vindale Research
Vindale Research is a survey company that matches you with specific surveys. Some people make up to $75 in a matter of hours on Vindale Research. So, learning how to make $50 fast is not something hard on the site.
Vindale Research offers you a $1 welcome bonus for registering, and after that, you can make money through surveys. They allow cashouts via PayPal, and you can answer as many surveys as you want.
I like the fact that Vindale Research pays in cash and not in reward points. Thus, I don't have to convert points into withdrawable cash.
Interested? Claim your sign up bonus here and start making $50 plus on the go with Vindale Research.
10. Claim $50 Plus From Panda Research
Panda Research is another reputable survey site that you can take advantage of to learn how to make 50 dollars in an hour. It is actually among the best payers in the world.
Here, you can make as much as $50 per survey, with most of them taking 30 minutes or less.
Not many online survey sites pay that much. They also have a $3 signup bonus, and you can claim yours by signing up here.
Panda Research regularly runs special deals. They offer coupons and giveaways that you can take advantage of once you sign up.
Additionally, Panda Research awards you for referrals. It is free to sign up and pays via PayPal twice a month.
Also Read:How To Make $5,000 Fast
11.  Make $50 with LifePoints
With more than 5 million registered members, LifePoints is another trustworthy online survey site.
The website mostly collects consumer behavior information, and they pay you for your opinions. So, you'll find the surveys to be more interactive if you are a frequent shopper.
LifePoints awards you with points for answering surveys, and you can choose to redeem them as cash or a gift card. If you choose the former, then you have the flexibility of cashing out via PayPal.
Most surveys earn you points amounting to $5 on average, and you can complete them in 5-10 minutes. Thus, you are likely to make 50 dollars fast.
Join LifePoints today to make your $50 in a day.
12. Earn Up to $50 on MyPoints
Like Swagbucks, MyPoints allow you to earn cash by answering surveys and using the internet.
One thing I like most about the survey site is the pay. You can make as much as $50 per survey, and there are also no restrictions as to how many surveys I can answer.
I should tell you, however, that you don't earn cash directly. Instead, you get reward points that you can redeem as cash or other options like travel miles or gift cards.
MyPoints also rewards you for playing games online, reading emails, and browsing the web. It also helps you earn up to 40% cashback from online purchases.
Once you make $25, you can cash it out via PayPal. The only issue is that it may take up five days to have money in your PayPal.
Join MyPoints today to claim its amazing rewards.
13.  Join a Ride-Sharing Service to Make $50
Currently, Uber and Lyft are the biggest ride-sharing services in the United States. So, listing your car on either service guarantees you some cash at the end of the day.
According to the Rideshare Guy, drivers on Uber make about $15.68 an hour. If you deduct fuel and other expenses, the earning is about $10. So, you need to drive people around for about 5 hours to make a quick 50 bucks.
You should also expect the same on Lyft.
The beauty of ride-sharing is that you can work whenever you feel like. So, it is a smart side hustle. Drivers also earn bonuses in both services, which are very motivating.
14. Teach Online to Make $50
Now that you spent several years in college, it might be smart to share your knowledge online and get paid. VIPKid, an online learning program, allows you to teach English and make about $20 an hour. Mark you; you don't have to be a qualified teacher. All it takes are the following:
A bachelor degree in any discipline
Be an English native
Have a teaching license, which you can apply on their site.
Other online tutoring platforms where you can earn about $20 in an hour include Qkids, Amazing Talker, and TeachAway.
By making $20 an hour, you only need to teach for 3 hours to get $50 plus an extra $10.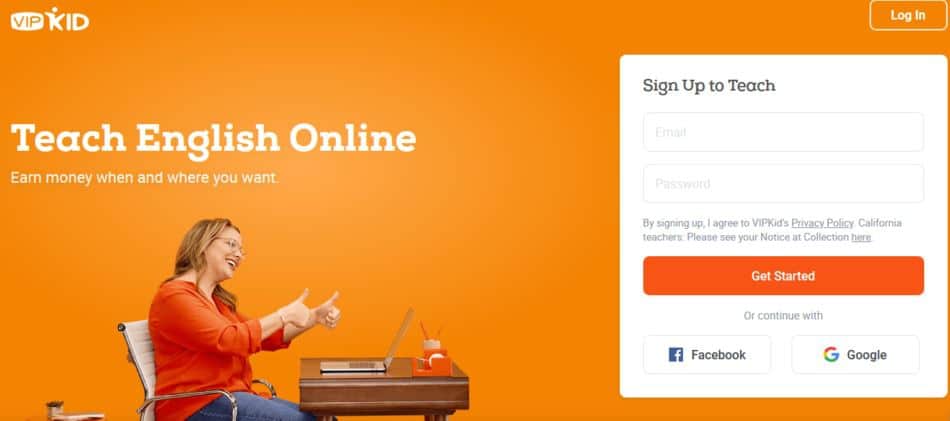 15. Sell Inspirational Photos Online
Do you love to take photos everywhere you go? Can you take inspirational photos of people or nature? If so, take advantage of the willing buyers online to turn your hobby into something lucrative.
I am talking about selling your photos on stock photo site and get the chance to make 50 dollars right now or within a day.
My favorite buyer is Dreamstime because it allows you to keep 60% of the sales. Alternatively,  you can sell on Getty Images, where you get to keep 45% of the sales.
You can also try Shutterstock. It's much bigger than Dreamstime, but you only get 30% of the total sales.
16.  Make $50 in 3 Hours Delivering Food
We all have to eat, but not everyone has the time to go shopping or to prepare a meal. So, food delivery services are always an option.
One food delivery service that is growing fast in the U.S is DoorDash. The company hires you to deliver food to people's houses and workplaces.
You can make up to $20 an hour with DoorDash. Interested? Sign up here as a DoorDash dasher.
Mark you; DoorDash is not the only one on this line of business. You can also make about $15 on Instacart. Other worthy considerations are UberEATS and Postmates, where you can earn $10-$15 an hour.
17.  Earn $50 from Renting Out Your Space
The reality is that the sharing economy is taking over the rental business sector. People nowadays prefer to rent out extra spaces just to save on costs and earn more money.
Let's start with a side hustle that is common globally. I am talking about Airbnb listing.
Do you have an extra room or an unoccupied apartment? Airbnb allows you to rent it out to guests and get paid. You can decide how much to charge for their stay and when to accommodate them.
The second idea involves renting out your parking space. I recommend SpotHero for that. The app allows you to rent out your parking space for as long as you want.
Get the SpotHero app from here to sign up.
18.  Rent Personal Stuff Online
The sharing economy goes beyond renting out spaces. You can also rent out your car, and the best place for that is HyreCar. The site allows you to share your car with other drivers and make $50 fast.
You can sign up here to list your car on HyreCar.
In addition to renting out a car, you can also rent out the personal stuff, and my favorite store for that is Zilok. The site allows you to sell electronics, strollers, tents, and power tools.
You can visit zilok.com  today to see how to make $50 fast.
19.  Sell Old Clothes on Poshmark to Make a Quick $50
A good number of the consumer population is turning to the old clothing style, popularly known as a vintage collection.
They are busy shopping online for trends from the yesteryears to rock. As a result, a site like Poshmark has become more popular.
Poshmark allows you to sell your vintage clothes faster. It's one of the most effortless ways to make $50 today.
All you have to do is:
Sign up and start taking photos of the clothes you want to sell.
Post them on Poshmark and indicate the price.
Wait to receive a shipping order.
20. Sell Personal Stuff Online
Do you have things that you no longer need at home? Instead of them occupying your space for nothing, why don't you sell them? It is one of the most effective ways to get $50 now.
Don't take my word for it. Just list your electronics on Gazelle or textbooks on BookScouter and wait for a few hours. The chances are that you'll receive offers instantly.
I also cannot forget two of the world's leading online shops; eBay and Amazon. Try listing your items there, whatever it is, and wait to make $50 quickly.
21. Do Odd Jobs for $50 a Day
We all have something odd that we can do. It could be fixing things, doing installations, land mowing, or even pet sitting. Whatever it is, you can turn it into a side hustle.
I am talking about finding homeowners in your neighborhood who may need your service. Does it sound like a tall order? I used to think so, but that was before I learned about TaskRabbit.
TaskRabbit connects you with people in your neighborhood who need handymen. You can sign up as a tasker here to join thousands of people who do odd jobs on Task Rabbit.
I also consider Gigwalk to be a great option. You can sign up here as a Gigwalker to start making $50.

22.  Make $50 from Website Testing on UserTesting
Online competition is a reality that web developers have to deal with. One way they do it is by evaluating the user experience of their websites before launching. So, they hire users like me and you to do the job.
I think website testing is an effortless way on how to make 50 dollars fast online. All you have to do is test a particular website and leave a review.
I recommend UserTesting in this case. Most websites that you review on UserTesting earns you $10 per survey, with some commanding as much as $60.
Attracted? Join UserTesting today to claim your $50.
23.  Get Paid $50 for Expert Answers
Are you an expert in any major discipline? Then you should consider making money from your expertise. JustAnswer is a website that pays you for expert answers.
They accept medical experts, legal practitioners, engineers, tech guys, just to name a few.
JustAnswer allows you to make $2-$5 per question you answer. With most questions taking about 15 minutes, you are likely to make $50 in 2 hours or so.
24. Write Articles to Make $50
If you don't have a blog (which I think you should be having) but are a good writer, then try freelance writing. There are so many freelance sites where you can get paid for writing articles and make $50 or more.
I have handled writing assignments on Upwork, and I think it's one of the best freelancing sites. Experienced writers earn about $20-$40 an hour writing articles.
You can also try writing an article and sending it to Listverse. They pay $100 for every piece that they accept. The advantage is that you decide what to write about.
25. Sell Craftwork for $50 or More on Etsy
Lastly, can you make artwork, jewelry, clothes, home furniture, or office décor? Then it is time you commercialize your talent more.
You stand to generate much more if you can sell to a global audience. That is the kind of exposure that Etsy promises.
Most customers who look to buy craftwork always end up there.  So, sign up your craftwork business today to connect with them and make $50 fast.
Closing Thought:
Now you have 25 amazing ideas on how to make $50 fast. I hope you can use them to get the most out of your free time. Some of these hustles are things you can even do full time. So, why not?  After all, we can never have enough money – a paycheck will never be sufficient.
How can i make $50 instantly with surveys?
For example, Survey Junkie is a great survey site that gives you the ability to make money very quickly. You can earn up to $9 by completing short surveys. Given that most of them take a maximum of 5 minutes, you can earn $50 per hour.
How can I make $50 a day?
There are several ways to make $50 a day, such as taking online surveys, freelancing on websites like Fiverr or Upwork, delivering food or packages for companies like Uber Eats or Amazon Flex, selling items on platforms like eBay or Etsy, or offering services like pet-sitting or house cleaning in your local area.