Is 3hour job.com legit?….Without a doubt, data entry is one of the easiest-to-find online jobs. So, it can be a source of a quick dollar when you need a side hustle.
But, did you know that you are more susceptible to scammers when you are desperately looking for an online hustle?
Well, one of those companies that people have fallen prey for is 3hour job.com, now using the name YourManifestationCode.com among other clone names.
I know the question in most readers' minds is – is 3hourjob.com legit? The answer is no, and I'm going to give you reasons why I think the data entry job site is a scam.
Overall, this article shall focus on:
The fake promises that 3HourJob.com makes
Signs that indicate that 3HourJob.com is a scam data entry website
What other people and organizations are sayings about 3HourJob.com
Legit 3HourJob.com alternatives
How to protect yourself from online scammers like 3HourJob.com
The Fake Promises – Why I Believe They Are Fake.
3hourjob.com promises something that we all want when looking for an online side hustle. They pledge a chance to get rich quick. They even go to the extent of saying that you can earn up to $3,500 in commissions.
Well, that's not true, at least not in a data entry job. Data entry is considered an entry-level position, and so the pay is not that great; in any case, not in thousands of dollars.
How about them promising to credit your account with $9 just for signing up? Is it true? The answer is no, and that's because of two reasons.
One, you don't receive signup bonuses on data entry sites. That happens typically on survey sites. And even there, the most you can earn as a signup bonus is $5. Very few sites promise up to $10.
Two, 3HourJob.com directs you to some external websites once you sign up. I have noticed most people being led to the following sites:
com (https://yourmanifestationcode.com)
sniper.co (www.cashsniper.co)
Pro ( https://cmsystemsmz.pro)
com  (www.22minutejob.com)
Interestingly, getting directed to any of the above sites doesn't earn you a welcome bonus. On the contrary, you may be asked to buy something before you can make money.
I've noticed most people complaining of being asked to pay up to $47 for a product 3hourjob calls a website ATM. Supposedly, the purchase should earn them $500 in a few hours.
Well, you guessed right. That's another fake promise.
The Red Alerts – More Signs to indicate 3HourJob.com is A Scam.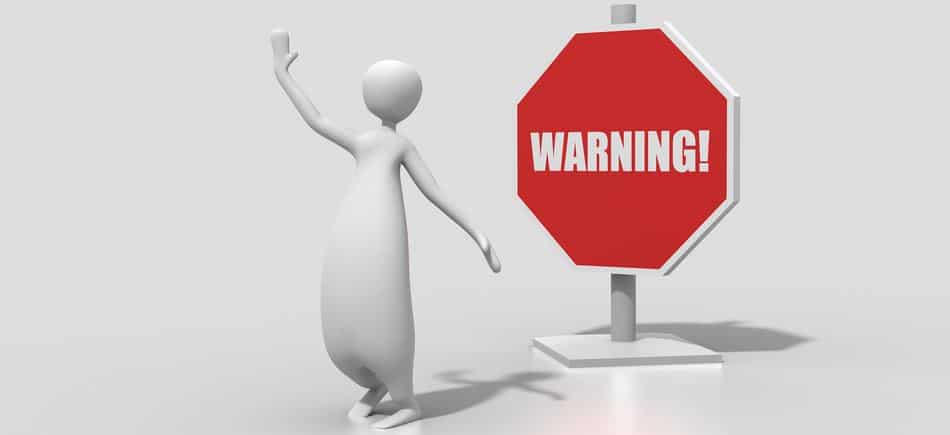 Apart from the fake promise that 3HourJob.com makes, there are several red flags on their website that puts a doubt on their authenticity. Here are the ones I have noticed so far:
If you observe the website address of 3HourJob.com keenly, you'll notice the sign 'not secure.' So, if Google believes the site is not secure, why on earth would you take a chance? I wouldn't, and I advise you not to.
You expect a straight website to have some information about its owner(s). It should show who they are, what they do, and where they are based. Such details are not there on the 3hourjob.com data entry job site, and in fact, the 'about us' page is missing entirely.
Dubious 'Contact Us' section
While 3HourJob.com provides an email that you can contact them with, that is just about everything. They've no phone number, social media links, or physical address. It is right to say that the 'contact us' page is nonexistent.
And even the email that they provide doesn't appear genuine. It seems that the company just put it there for the sake of it.
If 3HourJob.com had nothing to hide, they would provide public information about their domain. It's unfortunately not the case which shows they must be hiding something and thus cannot be trusted.
3HourJob.com knows that they can convince new site visitors to trust them through video testimonials. According to my research, the guys on those videos are actors.
The site has no true success story, and so everything is scripted. A word of advice – don't fall for any of the testimonials.
No genuine customer support
You expect an honest website to have customer agents you can contact for inquiries or technical support. In 3HourJob.com, however, such agents are nonexistent, which puts a doubt on the data entry job site.
What Are Other People/Company Saying?
It's not just me who believes 3hour job.com is a scam data entry website. The BBB, Online Threat Alerts, and Online Communities also think so.
Though 3HourJob.com has being reviewed by the Better Business Bureau (BBB), their rating is a poor one. They have an F score, which means no one has faith in the data entry site.
I always run to BBB when I need to ascertain the authenticity of a given company website, and an F rating awarded to 3HourJob.com does not inspire confidence at all.
According to Online Threat Alerts 3hourjob.com review, 3HourJob.com is another get-rich-quick online scheme that everyone needs to stay away from. Online Threat Alerts disqualifies 3HourJob.com's claims of being featured on ABC, CNN, and other media giants.
So, they advise site visitors not to sign up, refer friends, or share personal information with any person who claims they are part of 3HourJob.com. The message is to stay away from 3HourJob.com completely.
If you check on Reddit, for example, you'll notice so many users complaining about 3HourJob.com. Most are mad about receiving calls and emails for jobs they supposedly applied for, but in reality, they didn't.
Others are just disturbed by the idea of 3HourJob.com redirecting them to different sites and asking them to pay for something when all they want is a data entry job.

You can also see similar complaints on Indeed Community, Quora, and other online communities.
In all the reviews that I have read, they are all negative. Apart from the video testimonials on their website (which I mentioned are all fake), no one claims to have been paid by 3HourJob.com.
What about Their Affiliate Marketing?
This is the only thing that looks legit on the 3HourJob.com website. The ads they promote on their site seem to be sincere posts that lead you to honest stores. But still, it doesn't authenticate 3HourJob.com's agenda.
I firmly believe that a company that sells through affiliate marketing needs to be legit to inspire confidence in what they are selling on their website. 3HourJob.com sadly doesn't fit the description.
How Else Can You Make Money?
I have been helping people with ideas on how to make money online legitimately, and so I feel obliged to give you a snippet. At least, that will provide you with a legit alternative to 3hour job.com.
It is at this point that I recommend you to check these posts:
If you are looking to earn signup bonuses and make money effortlessly, I would recommend that you sign up with any of these survey sites:
Not only do you get signup bonuses on the above survey sites but you also earn from the following:
Answering surveys
Watching videos
Searching the internet
Referring friends
Playing online games
My understanding is that the above survey sites won't make you rich, but they at least make legit promises. You can work from home and get to earn without having to pay for anything. All you need is your mobile phone or laptop.
So, are you ready to start making money on survey sites? If yes, visit Swagbucks, InboxDollars, or Survey Junkie today to sign up! You can even sign up at all three to improve your chances of making more money.
How Can You Protect Yourself from Scams Like 3Hour Job.com?
Since we've seen 3 hour job.com using different clone names, and that they are not the only scam data entry site, it's smart to know how to avoid them entirely. Here are the needed tips:
Think twice before providing personal information – When a company asks you for an address, social security number, ID number or bank details, take time to think fast.
It's more likely that you are dealing with scammers unless it's a valid, reputable organization. If you are not sure, check it out on BBB.org.
Insist on receiving a binding contract first – If a data entry company is genuine, they'll have no problem providing you with a deal stating the benefits, if any, the rates, and expected work hours.
You should thus not start any work until this is proven.
Don't trust Yelp reviews – The reviews are more likely to be misleading. Again, go to BBB.org to verify the company.
Conclusion
From my research and learning from others, 3hour job.com is a scam. There is no other word to describe the data entry job site. So, avoid signing up with them or providing bank information. You'll just jeopardize your financial accounts and end up working for nothing.
If you are looking to make money on the side genuinely, then consider checking out these legit jobs for someone with a full-time job.
What is 3hour job?
It can be said that this is a scam website for data entry jobs that attracts users with the promise of quick and big money.
How does 3Hour Job Com work?
According to the website, 3Hour Job Com offers a range of job opportunities, including data entry, online surveys, and social media management. Users are supposed to sign up, select a job, and complete it within three hours to earn a set amount of money.