Your ultimate guide to small business ideas in kenya: Starting a business in Kenya can be tough. Particularly, if you don't have a clear business idea on the table. Or a robust plan to implement the same.
However, there are tons of brilliant small business ideas in Kenya worth considering. And people are making a good living out of them.
Are you looking for a business idea that will keep you afloat? In this article, I assemble ridiculously 50 practical small ideas with the potential to move your aspirations to the next level.
Want to learn more about creative income generating ideas and how to be good with your money? Visit my YouTube Channel (YB Digital) and SUBSCRIBE for mind blowing content!
50 Best Small Ideas in Kenya With Small Capital.
1. Brick Making Business In Kenya
With the real estate business expanding fast, you don't suppose bricks are not going to be needed more than ever, do you? Brick molding is easy and takes less time.
Bricks are affordable building alternatives for many real estate owners. Yet, bricks will do the job just as good as the more durable stone.
You don't have to invest a lot of money or resources to make bricks. All you need may be the right subsoil, and tools such as spades, hoes, and skilled manpower.
The estimated budget for brick making venture is about Ksh.100, 000.
2. Real Estate Business In kenya
The real estate industry in Kenya is one of the most vibrant and fastest-growing. The rising number of real estate companies is testament to the sector's prospectus.
Real estate involves buying and selling land and houses for a profit. You buy property (in the form of land or house) and rent it or sell it after prices appreciate over the years.
That said, you can buy small plots at fairly affordable prices. Then, carry your development projects on them – for example, build houses or plant trees for agroforestry – after which you may sell them at higher prices.
While the business is better placed to thrive in major towns, it's still a venture you can try anywhere you are in the country.
3.    Cyber Cafe Business in kenya
In this 21st Century, information and technology have revolutionized the sense of living. Cyber cafes give people the chance to gain this information.
People also get other services apart from access to internet. These include photocopying, printing, scanning, typesetting, movie downloads, among others.
If you open a cyber cafe, you stand a chance to make a lot of money. And the good news is that it doesn't have to cost you a lot of bucks.
The budget of starting this resource center may cost about Kshs.100,000 to 200,000. So, you can start with a few computer desktops like five. As the business grows, you will increase this number to suit the demands.
In a day, you can make up to an average of Ksh.1,500 to Ksh. 4000. The income, however, depends on which area you are.
4. Freelance Writing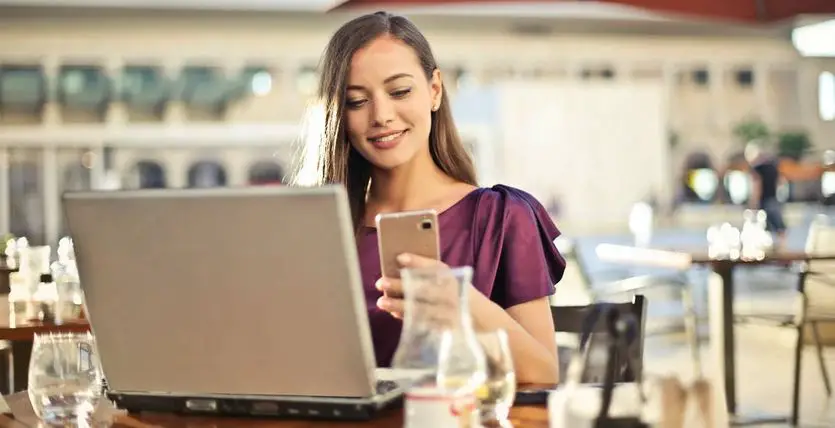 Freelance writing is a money-making space that many people have overlooked. But the sector is earning dedicated writers thousands of Kenya Shillings.
In this industry, all you need is a laptop or computer, a stable internet connection and of course, your commitment. In general, you may just need about Ksh.20,000 to purchase a computer.
The huge advantage about this business is you can either do it part time to supplement your salary, or take it as a full-time job. Either way you approach it, there are massive profits associated with this business.
Newcomers in the industry can still make up to Ksh.1,000 per day, by starting on a freelance platform.
Also Read: 23 Most profitable Business Ideas In Kenya
5. Soap Making
Soap is required in countless applications at home and catering spaces. As long as you acquire a few basic chemical mixing and handling skills, you are ready to go.
You can begin on a small scale. And with constant improvements in quality, you won't even notice how big your business will have grown.
Apparently, liquid soaps are the easiest to make, you take shorter time and the costs are also very low. Thousands of men and women in Kenya are doing this.
They then hawk it in town and estates. In addition, they also sell the soap in open air markets to ensure that sales are maximized.
6. Professional Office and Home Cleaning Service
Professional cleaning is one of the booming businesses in Kenya. The business is well-placed to thrive in established towns and cities such as Nairobi, Mombasa, Kisumu, Nakuru, among others.
The business entails cleaning and organizing office space and homes. Sources claim that as low as Ksh.80,000, you are able to start the venture.
You can decide to specialize in commercial cleaning only or residential. But, definitely, both of them are going to give back awesome returns.
To see your business through, you will need to have the right tools for the job. For example, vacuum cleaners, brushes, brooms, spray bottles, squeegees, etc.
7. Executive Barber Shop Business
Starting a regular barber shop is easy peasy. You will just need to rent a small room, get great seats for maximum customer comfort and good shaving machines.
This infrastructure may cost you between Ksh.10,000 to Ksh.15,000. Depending on the location, you can make anything from Kshs.1,000 or more in a day.
However, if you want to boost your income further, investing Ksh.200,000 gives you the perfect starting point for a standard executive barbering shop. Such a shop offers advanced services including massaging and grooming services like styling and facial maintenance.
8. Small-Scale Poultry Farming
Many rural households keep chickens or other types of poultry in their homesteads. While most people do rear the birds for fun, another group turns the venture into a profitable enterprise.
It is a fast growing small business in Kenya for serious business-minded class. What you need to start  this business is enough space and the passion of caring for them. Of course you need some basic knowledge in order to maintain your flock well.
There are many types of chickens in Kenya. But the most common ones are broilers and layers – for white meat and eggs respectively.
To set up a small poultry business, you need a small amount of money (Kshs.50,000 to Ksh.100,000). Although this also depends on how many birds you'll be keeping, and which types.
9. Mpesa Shop
Mpesa shops are quite easy to start and run. Yet, the shops are associated with decent returns.
If you want to become an Mpesa agent, then you are required to have a minimum float of Ksh.100,000. But you may as well wish to operate this business at a lower level – a sub-dealer but covered under a licensed agent.
The sub-dealer is only going to need a very small float such as Ksh.20,000 or Ksh.40,000. The Mpesa shop can earn you a profit of Ksh.15,000 per month or more, thanks to the location of the business.
10. Selling Soft Drinks, Fresh Juice and Snacks
Right in the heart of Uhuru Park recreational resource, the sight of vendors selling sodas, juices, and snacks is bold enough to see. But make no mistake, these people make a lot of money.
Just like the vendors, you can take advantage of public points that attract heavy traffic. Especially on weekends. Then have your items in perfect condition and the thirsty passers-by won't disappoint.
Besides, you may as well decide to set up a fruit juice parlour downtown. There is no doubt you will land so many customers are who are thirsty and hungry.
If you are looking for a business to start with 50k in Kenya, this one is probably one of them.
Want to learn more about creative income generating ideas and how to be good with your money? Visit my YouTube Channel (YB Digital) and SUBSCRIBE for mind blowing content!
11. Music and Movie Store
There are not many music and movie stores out there. Furthermore, not many movie enthusiasts have the comfort of downloading the new Season of the "Informer" or "True Detective".
What this means is that a movie store would sort such people's needs. All you need to have is a desktop computer or a laptop sitting on a simple desk in a small room with electricity.
The good thing about starting movie shops is the low starting cost. You can start this business with about Ksh.50,000 or even lower and it will be up and running smoothly.
As expected the profits made by selling the movies and music are great.
12. Starting a Small Bakery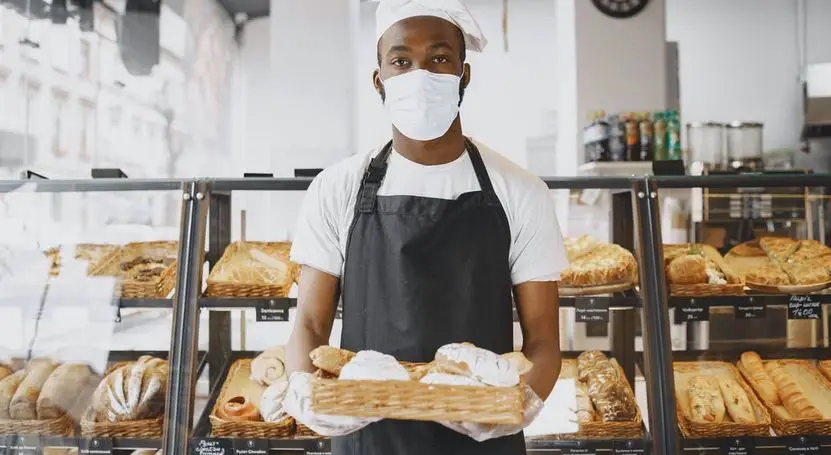 Starting a bakery business in Kenya is a brilliant idea to explore. The bakery will need about Kshs.100,000 to Kshs.150,000 to run smoothly.
You should be able to pocket Kshs.3,000-Kshs.5,000 on average per day. However, be sure to station your bakery in an environment where demand for the products is high.
Nevertheless, you can even run it from your home and still make money. The key thing is to reach out to your customers by marketing your brand effectively. And also make sure to bake quality cakes, bread or cookies.
To operate the bakery business properly, you should have the much needed culinary skills.
13.  Selling "Mutumba" Clothes
Mutumba or second-hand clothes business is not a new idea at all. Many small traders are doing this – but still the market demand is extremely high.
So, there shouldn't be any fret over the competitiveness exhibited in the industry. This business does not have any huge capital requirements.
In fact, with just Kshs.10,000 in the pocket, you are able to buy plenty of stock for the next few weeks. The most reliable source for these clothes is Gikomba Market in Nairobi – this is the largest market in the country.
Selling second-hand clothes is also not difficult. The clothes are cheap and therefore, quick clothing solutions for many families in Kenya.
14. Providing Consultation Service
Universities have been churning out thousands of graduates each year. At the same time, there's no market to absorb this pool of raw talent.
But since you are an expert in your field of study, you can help people out there. For example, a graduate with an Animal Health background can start offering veterinary services to farmers at a fee.
With the right mindset, precision and passion, it's not going to take long before you become a true specialist.
Once business owners discover your resourcefulness, they will definitely pay for whatever you ask for. And you can rest assured of constant income.
Ask yourself, ''how can I use my degree to provide value to my community at a fee?'' and offer your services in your local community or show your consulting skills online.
15.  Agricultural Value Addition
One of the pillars of the Big Four Agenda is to promote the Agriculture sector. Agriculture also makes for the highest GDP contribution, according to the Kenya Economic Survey.
Agricultural value addition involves processes that increase the value of original agricultural products. In the end, the overall product appeals to the consumer.
The product is also capable of fetching a higher price. And consumers are willing to match this price as long as the product has the top value.
For instance, you may process milk to make yogurt or sour milk. You can blend ripe fruits to make fresh fruit juice or use peanuts for peanut butter and so on.
16. Pest Control
Pest control is a business with great potential. Pest control can be applied in the cropping and out of the cropping season.
During the cropping season, you can help eradicate destructive pests such as insects, rodents in farms. You can also look for opportunities in commercial and residential properties.
Besides, pest control is on demand with animal farms. Ticks, fleas, and related pests are always a nuisance to the health of your animals.
Additionally, pest control is very common in urban setting and you can start a business to help people get rid of these 'urgly and painful elements'
To control these pests you may need to combine both chemical based sprays and organic sprays, depending on the demands on the client.
Overall, the business pays huge dividends if taken seriously and done with expertise.
17.  Baby Sitting
If you cherish small children, you can start a children babysitting center. Let busy parents trust you with their children as they go out for work or other engagements.
It would make great sense to have a special center for babysitting. However, you could do this right from your home if you don't have the money to rent or build infrastructure.
The better your services, the more parents you will have on board bringing their children. In no time, you won't even notice how quickly money can be made.
This undertaking is best suited for women.
18.  Mobile Food Delivery
Mobile food delivery is quickly becoming common in both small and big commercial centers. If you can cook nice food, I think this business can be worth trying.
You don't need a large amount of money to get into this business. However, you should be good at building relationships.
Since you will be moving door to door, of course marketing your service to other business people and corporate workers in the center, you need to be courteous and well groomed.
Well-cooked food at decent price will attract for you tens of customers. Just make sure that you delivery is consistent both in quality and commitment.
19. Stationery Supply to Rural Areas
The other area with huge business potential is supplying stationery to the most remote areas. Those schools deep in the rural can make for a good market for books, printing papers, revision papers, among other resources.
Your job will include outsourcing the resources from major towns at a cheaper price. Then make deliveries to these schools at a profit.
It is important that you market yourself adequately. Reach as many schools as possible to build a wide customer base.
Once you get established, you can expand the business accordingly.
Note that you need to have a reliable source of transportation. The business is about making lots of movements.
Want to learn more about creative income generating ideas and how to be good with your money? Visit my YouTube Channel (YB Digital) and SUBSCRIBE for mind blowing content!
20. Office Supply
Office supply is one of the untapped business ideas in Kenya which can easily earn you good money. Big and small companies are setting up offices in towns.
You can grab the underlying opportunity. In this case, it means helping the office occupants find the necessary office resources and deliver them right at the doorstep.
Some of the things you can supply to offices include stamp pads, files, pens, plastic staff ID cards, business cards, etc. Just get these supplies from cheaper sources and sell them at higher prices that will fetch you good profits.
As usual, you need to market your services extremely well. This is the only better way of winning as many clients to your heart in business.
21. Mushroom Farming
Mushroom farming requires a bit of technical skills. Therefore, a bit of training is required to thrive in the business.
You will learn about the substrate for growing the fungus. You should also be able to tell the conditions required in the room for optimal mushroom growing and where to obtain the spawn.
The marketing aspect needs to be taken seriously. Otherwise, there will be no business sense.
With that said, mushroom farming can fetch huge profits. If you do produce the best quality of the fungus, of course.
Make sure to choose the right species of mushroom to start with.
22.  Motor Vehicle Washing
There is no denying that vehicles are everywhere in the country. And whether it is the rainy season or dry spell, the motor vehicles need to be washed.
You can take advantage of this and open up a car wash. This place should be strategically positioned to attract as many clients as possible.
Besides the open space, you need to buy a professional car wash machine. So, you will need to pay the rent for space and also fork out some money to secure the equipment.
Starting this business may not need a lot of money. Just make it basic in the early stages.
23.  Private Teaching
After schools close, especially for the December holidays, pupils and students are going to idle for two whopping months. You can save parents the scare.
This one does not necessarily need a lot of money. In fact, you may start this venture with zero capital investment.
You can organize to have the students taught from your home or theirs. Alternatively, you can book space in neighboring church or school.
Then you charge the students per each lesson taught.
Just make sure that you clearly define your area of expertise. If the subjects increase, you may need a helping hand.
See other home based online jobs for Moms
24.  Boda Boda/Tuk-Tuk Business
The boda boda business has been around for a while. So has been the tuk-tuk vehicles, thanks to the short travelling demands.
Albeit tough economic times, boda boda and tuk-tuk are small business ideas in Kenya that have sustained a huge chunk of the youth population economically.
The business is said to generate billions of shillings per year. For instance, the sector pumped in a revenue of Ksh.219B in 2017 alone.
This shows you the riches hidden the sector. In general, a motorcycle costs about Ksh.60,000 to Ksh.120,000 depending on the brand of the motorcycle.
The good thing about the boda boda business is that you make up to Ksh.1,000 a day.
25. Sell Smokies and Boiled Eggs
Another widespread business in the streets of busy towns is the sale of smokies and boiled eggs.
Smokies and boiled eggs are on the go snacks that any person can take a bite whether they are hungry or not.
Well, this ready market and the fact that the business is easy to start due to low capital requirements should encourage your next moves. The trolley goes for about Ksh.5,000.
To sell more, ensure that you target the traffic at bus stops, marketplaces and entertainment areas. Be sure to be timely – know which hours of the day sales are made the most.
26. Ice Cream Selling
Selling ice-cream is one of the great business ideas in Kenya that won't disappoint you. The business venture thrives best during the hot season.
The requirements for this business include a fridge and the ice cream ingredients. Once you are set to go, ensure to do your homework well about the areas you want to target for the sales.
Go to supermarkets, offices, and schools. Plus, visit marketplaces, children playgrounds, and social places. However, one thing is for sure – you will face stiff competition.
This business can fetch you a lot of money once you commit to the task. And yet, you may only need a starting capital of Ksh.20,000.
27.  Selling Cereals
Cereal consumption in Kenya is ever increasing. The demand for rice, beans, groundnuts, maize, and wheat among other grains is high, especially in urban areas.
The business of selling cereals has been around for many years. Today, the prospects are even higher with the cereals.
You don't need a huge capital investment. With just Ksh.15,000 – Ksh.30,000, you can run a cereals shop.
To ensure that you reap the maximum benefits from these grains, buy them during the high season. The prices are always cheap at this stage. Source for cereals from Nyamakima in Nairobi or other wholesale markets if you choose to involve middlemen.
28. Taking Photographs
You can undertake professional photography and earn money from it. The good thing about this venture is that it doesn't have to rob your bank to acquire a good quality camera.
Investing in a good digital camera worth Ksh.15,000 can be a good starting point. The   skill is required but it's not complicated, you just need to be passionate and consistent.
Make sure that you deliver when afforded the job. Sooner than later, all the weddings, birthdays, graduations, funerals among other functions will be yours.
You can make a lot of money, especially on Saturdays and Sundays when most of these events are happening.
29. Craft Online Courses
The job market is oversaturated apparently but more experts (graduates) are being released from Universities and colleges. What this means is that there's lots of expertise lying dormant out there unused.
You can use your expertise to create useful content and package them as online courses. This may require you to have a personal website or blog on which these resources may be posted.
If the quality of the content you offer is top-notch and consistent, people will be willing to pay any amount to get it. One thing you need to master is digital marketing – have a clear, result-oriented strategy for this, and create your own online academy.
30.  Open a Coffee Shop
Coffee shops are not that expensive to start as many people think. Unlike in the past decades when coffee brews was a reserve for foreign visitors, Kenyans are liking the beverage.
And this presents a huge market for coffee prospectus. You can set up a small shop along a busy street, or marketplace, near a college or university.
For this business, you may only need to spend between Ksh.3,000 to Ksh.5,000 to start small. You probably have heard about Java House Africa.
Java began as a small coffee shop. But today the business has risen to be one of the most successful stories of all time in the industry.
You only need to offer unmatchable service on a consistent basis. And you will be up there in a few years.
Want to learn more about creative income generating ideas and how to be good with your money? Visit my YouTube Channel (YB Digital) and SUBSCRIBE for mind blowing content!
31. Selling Women Handbags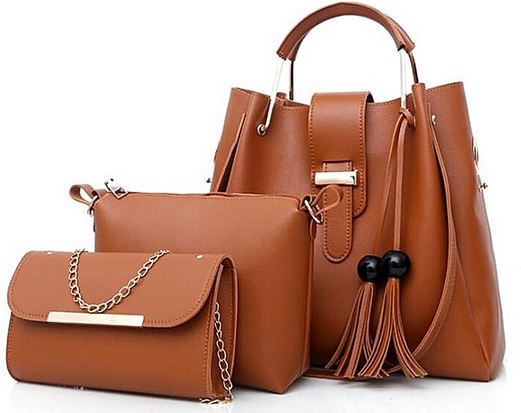 Selling women handbags is one of the fast growing, small scale businesses in Kenya. Women are naturals when it comes to fashion and overall groom.
You can get your supplies from places like Eastleigh where prices of these products are affordable. However, as you advance, consider getting your stock from Uganda, China, United Arab Emirates or the U.S. Then open a boutique for bags in your estate.
Alternatively, use your Facebook pages or Instagram platform to advertise and market these bags. Make sure that the quality is top-notch and irresistible for potential customers.
32.  Selling Baby Diapers
Baby diapers are a must-have necessity nowadays. Take advantage of large estates where you live and sell diapers from door to door. Of course, having located houses with babies.
As long as you find a reliable supplier with good prices, you will make money selling this baby product.
However, the competition is stiff from the mainstream shops. Although this may not be an issue if you are willing to go an extra-mile and provide the customers with better services.
33. Set Up a Laundry Business
This business idea can do well in urban settings. It involves offering cleaning services for clothes, footwear, among other forms of wear at a fee.
As expected, town dwellers can be extremely busy. This translates to big workloads when it comes to doing laundry and other home-based chores.
Make sure that you set up the business plan very clearly. Also, complete the necessary procedures including the legal dimensions of the business.
You will need to purchase the right laundry equipment. Then market your services to let customers know that you are out there to offer them timely solutions.
34. Sell Airtime and Newspapers
Another great idea is selling airtime. All you need to do is find a supplier – you can get the stock from Safaricom, Airtel, and Telecom.
To get something considerable from the business, you need to do wholesale. This business does not come with huge returns.
This means that you may think about selling newspapers alongside the cards to supplement the income. Or any other venture that's profitable.
35. Save Shares in a Sacco
Saccos enable Kenyans to save money. The money you invest is going to generate interest (in the form of dividends) after a certain period of time, usually a year. This is called passive income.
There are thousands of Saccos in the country. It is super-important that you open your account with a reliable one.
Once you have an account with them, you start saving. After about six months or so, you may qualify for a loan three times the money you invested.
Besides enjoying the benefits of dividends, you can use the loan money to start another business in the field of your choice.
36. Repairing and Maintaining Computer Desktops, and Laptops
Nowadays, computers have increased considerably in number. You can take advantage of the scope and make money.
However, you need to have the right skills in computer repair and maintenance. So, either you are a computer guru or you are willing to undertake a short course.
In this business, you may land fat deals with schools, hospitals, individuals, and even local stores.
37. Start a Video Game Lounge
Gaming is thought to be one of the best ways to pass time or spend your leisure time. If you are an urban resident, this could be worth trying.
The gaming industry is preoccupied by largely young people. And the urban location is the perfect place for the much needed traffic.
Purchasing a full gaming lounge might be expensive. So for a start, you may decide to work with, for instance, a two-station gaming lounge with just two TVs, or even only one TV with multiplayer couch coop games.
Alternatively, you can opt to buy a second-hand system. You will thousands of shillings.
38. Tailoring
Tailoring is not the job for the uneducated only. If your hype follows fashion and trendy designs, tailoring is going to be an exciting undertaking for you.
You just need the basic tailoring skills and you'll be ready to go. You don't have to worry if renting a space in a marketplace or busy street doesn't materialize.
Starting your operations right from home is a great way to break this barrier and also save the rent expense.
39.  Try Manicure and Pedicure
Manicure involves treating and painting hand nails. Pedicure is done on the toe nails in a similar process.
Naturally, women will form the large pool of your customer base. So, it is important to have dynamic products for the service.
With stable, quality services, this business can be very rewarding in the long run.The services can be perfectly offered in salons and barbershops.
Make sure to set up the business in a strategic location. This is one of the businesses that rely entirely on traffic.
40. Repair Mobile Phones
There are probably thousands of mobile devices in your current location. Whether it is a smartphone, or a mulika mwizi, you'll find a good chunk of them with a few functional issues.
However, this is a trade for guys who have the correct skills. Or if you are a natural, that's still fine although you will definitely need some basic training.
For people to trust you with their devices, you must show unrivaled workmanship. Mobile phone repair is a potentially well-paying venture – you can set your own prices and people will still pay.
Even without hardware skills, you can also help smartphone troubleshooting on the software side.
Want to learn more about creative income generating ideas and how to be good with your money? Visit my YouTube Channel (YB Digital) and SUBSCRIBE for mind blowing content!
41. Landscaping and Gardening Service
When it comes to landscaping and gardening services, not many companies are into this space. Thus, it is arguably one of the small business ideas in Kenya that you can tap into.
Landscaping involves shaping yards and planting flowers, trees, and shrubs. This gives the flowerbeds and garden a sleek, high-appealing plan.
Before embarking on landscaping, you should have trained for the job. Landscaping is no freeman's business.
In terms of income, the job pays really well.
42. Certified Trainer
There are many jobs out there that need professional trainers. Companies are looking for experts in specific fields to train their employees to improve performance and post better results.
Areas in demand of training include customer service, safety measures, managing stress among others. You can specialize in any of these areas.
You can even work as an online trainer by offering your skills on a freelance working platform.
43. Land Brokerage
One of the most zero-capital ventures from which you can reap serious profits is the selling of land on behalf of the land owner. This can be referred to as land brokerage.
The biggest advantage of this business is that there's no capital input. Just identify the right seller of the land and get a buyer for it.
You get the commision on the principal amount at which the land is sold.
44. Plan Events and Parties
Whether it is birthdays, weddings, or religious events, planning has become a crucial part of the overall success. And it is not an easy skill.
Because of the stress involved, and the energy needed in the process, talented planners are very much needed. You can grab such opportunities and offer your services at a fee.
45. Offer Career Counselling Services
You can also provide career counselling services to students in colleges and high schools. The advice is about guiding these students in their career paths.
This is a business you can start without any capital. All you need to have is the right expertise.
46. Consultancy Services
Consultancy services, just like the career counselling, depend on the pool of knowledge you have. What this means is that you must be good in your field of expertise.
That's how you win the trust of your clients. If you produce great results, you can ask for any price for your services, and can even offer your services on an online marketplace.
47. Online Marketing
Today, online business ideas are turning to be huge income earning businesses in realtime. Online marketing is playing a huge role in this.
It is a powerful marketing tool to sell any business to the world. You can become a digital marketer and help grow businesses by selling them on social media, email, among other online platforms.
48. Creating Websites
Many companies are seeking to establish their online presence. This means that such businesses will be needing their own websites.
If you have an IT background, you can use the skill to help create websites for these companies and get money in return.
49. Sale and Repair of Solar Panel
The usage of solar panels in Kenya is widespread. Yet, more companies are still flooding the market with more of these products.
Given that most of the country's power grid has not covered many homes on the ground, you can buy solar panels at discounted prices and sell.
You can also repair the faulty panels if you have the technical knowhow.
50. Collect Garbage from Households and Homes
Garbage collection is not fun, and not easy. Very few people are doing this work; but that's where it gets juicy.
You can take advantage of the relatively low competition to provide your garbage collection service. Just walk around households, and ask to dispose of the garbage on their behalf.
If you charge a good fee, you can earn high profits from the proceeds.
Want to learn more about creative income generating ideas and how to be good with your money? Visit my YouTube Channel (YB Digital) and SUBSCRIBE for mind blowing content!
51. Start an E-Commerce Shop
Following the emergence of the internet services, ecommerce business has been on an upward trajectory. Many businesses are selling their products online.
You can come up with a high-quality product and sell it in an online store. As long as it solves the shopper's problems, it won't be long before you start earning lots of cash.
Examples of ecommerce shops you can sell your products include Jumia Kenya, Kilimall, etc.
In Conclusion
As you can see, there are numerous small business ideas in Kenya. All of these ideas are implementable.
It is now upon you to make a choice. Be sure to choose wisely and get moving it to the next levels.
Hopefully, this guide was useful to you. All the best in your next ventures!
What are some good business ideas for ladies in Kenya?
There are many business ideas for women in Kenya and everyone can find the right one for themselves. Examples include soap making, freelance writing, professional office and home cleaning, hairdressing, babysitting, and more.
What are the best business ideas for young entrepreneurs in Kenya?
There are numerous business ideas that young entrepreneurs can consider in Kenya. Some of the best ones include starting a food truck or catering business, creating a mobile app, offering graphic design or web development services, providing virtual assistant services, launching an e-commerce store, and starting a social media marketing agency.