Are there good non phone work from home jobs available? Try to imagine being on phone working and someone important knocks on your door. Do you drop the call to answer the door or continue talking to the person on the other end?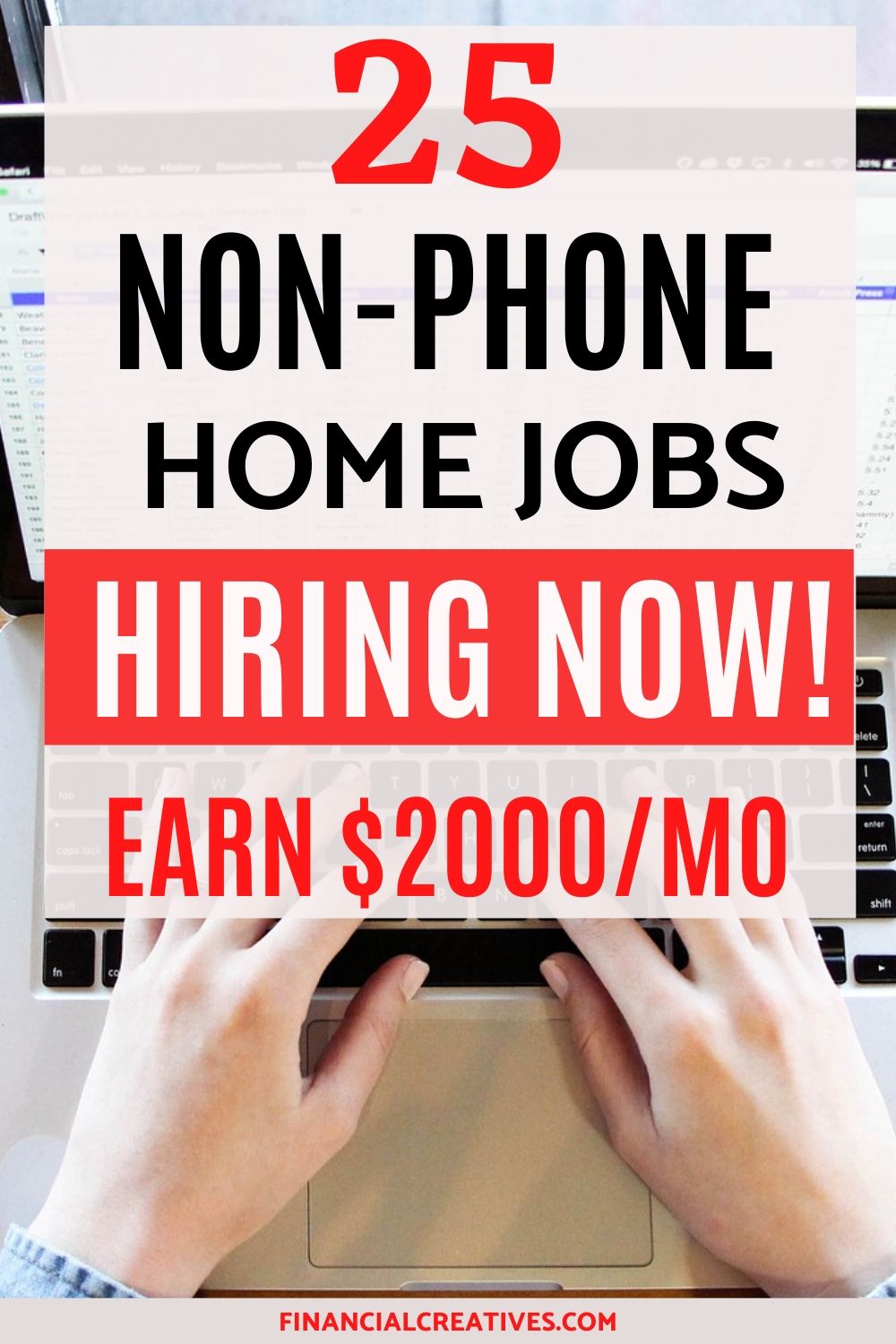 Maybe it's an infant crying. Do you drop the phone and attend to the little one or continue the call and ignore him or her? Mark you; going for the former may mean risking your job while the latter makes you an irresponsible parent.  Quite a dilemma! Right?
These are tough questions to answer, and that's why non phone work from home jobs may be a good idea for you. The tasks could also save you from your noisy neighbors who wouldn't allow you to complete an urgent business call.
The reason for writing this post is to point you to the direction of the best non phone work from home jobs hiring right now.
Additionally, I'll indicate the potential earnings, the companies hiring, and the countries of coverage. That should help you decide if you should apply for the jobs or not.
But first, let's understand what a non-phone work from home job is.
Well, it's a job that allows you to work from the comfort of your home without the need to either make or receive calls. You can use your phone for research, check emails, and other duties but not to answer or make company calls.
Let's jump straight to the top 25 work from home jobs that don't require a phone:
25 Work From Home Jobs That Don't Require A Phone | Non Phone Work From Home Jobs.
1.  Work from Home Data Entry Jobs
Are you a fast and accurate typist? Do you like dealing with numbers? If yes, then you are a perfect candidate for data entry jobs.
These jobs require no experience as they are entry-level opportunities and so anyone with excellent typing skills can do them.
One of the best employers for data entry workers is Xerox. The Connecticut-based Corporation hires data entry workers from the United States, and you can make $19 an hour averagely.
Smart Locating is also a sensible alternative for U.S residents. You can make $8.50 an hour there.
Another option for U.S residents is TTEC, and they pay $10 an hour.
But if you are looking for a worldwide recruiter, then you should go with the SmartCrowd. You can earn $5-$ six an hour on-site.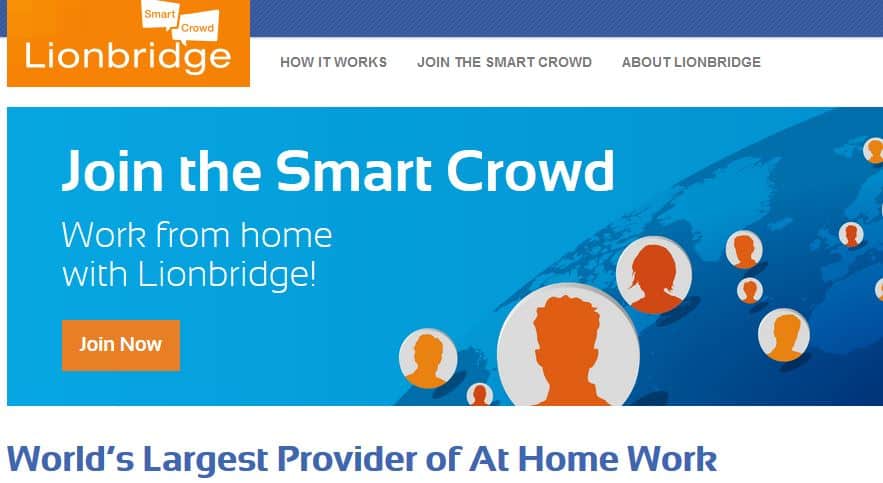 2. Freelance Writing Jobs
I began as a freelance writer on Upwork, and the culmination is this blog and several others that I run. Just to mention, freelance writing jobs pay well if you work for the right clients.
Do you need inspiration for doing freelance writing?  Check out Holly Johnson's free workshop, where she talks about how she makes $200,000 a year as a freelance writer. She inspires me as a writer.
For U.S applicants, these job sites are among the best for freelance writers:
Worldwide, Upwork is a top employer. Regardless of country, you can sign up and make $10-$50 an hour as a freelance writer.
3. Work from Home Proofreading Jobs
Is your English proficient? Do you have a hawk-eye for misspells and punctuation missteps? Then you should consider proofreading jobs.
I get inspired by Caitlin Pyle, who confesses that she makes six figures as a freelance proofreader. You can check out her free proofreading workshop to get encouraged too.
Worldwide, Scribbr tends to pay reasonably, about $23-$27 an hour, thus a top recommendation. Another worldwide employer is Scribendi, where you can make ($15-$13.hour).
In the U.S, the American Journal Express leads the line, paying $25 an hour.
For more proofreading opportunities, read this post, I wrote about proofreading online jobs no experience.
4. At-Home Virtual Bookkeeping Jobs
If you have any accounting experience or you are just technically gifted in numbers, applying for virtual booking jobs is a good idea.
Though the job can be a phone type, if your clients expect to speak with you over the phone, it's mostly not the case.
Belay Solutions strikes me as one of the best places for U.S residents who are looking for virtual bookkeeping gigs. Remote bookkeepers make about $15-$30 an hour there, depending on experience.
The U.S Accounting Department is also another top employer, where remote bookkeepers in the U.S make $20 an hour on average.
You can also try ClickNwork or ClickAccounts for more bookkeeping jobs.
5. Short Online Tasks
Short online tasks, also known as micro-tasks, are simple to do, and you mostly don't need work experience to apply.
I should mention, however, that the pay for this work from home non phone jobs is not that good.
Worldwide, ClickWorker is one of the best employers. They pay $9 an hour on average for doing micro-tasks like web research, surveys, and data categorization. The company pays via PayPal.
Another worldwide employer is Amazon MTURK. You can make $2-$12 an hour doing simple tasks like object labeling, image selection, and data entry. They usually pay through bank transfer.

6. Work from Home Transcription Jobs
Transcription jobs are all about listening to audio files and typing down the information. Do you think you can do that?
If you are afraid of not possessing the skill, consider taking up this free e-course to learn from Transcribe Anywhere founder Janet Shaughnessy.
With the training, you can apply for transcription jobs at 3PlayMedia, where you can earn $10-$30 an hour. You, however, have to be a U.S resident to qualify.
Another top employer for transcribers is TranscribeMe. The site allows you to make $20 an hour, and interestingly, you don't have to be a U.S resident. They accept transcribers from all around the world.
Scribie is another worldwide employer of transcribers, where you can make $5-$25 an hour depending on experience. Unlike the others, Scribie hires even without transcription experience.
7. Online Survey Jobs
Survey gigs are one of the funniest non phone work from home jobs. Generally, you can make some good cash on the right platform.
A survey site like InboxDollars earns you up to $5 answering surveys.
You, however, can improve your payout by shopping on the website, playing games, watching funny clips, among many other online engagements.
The site is available for U.S residents but has a U.K sister company going by the name InboxPounds.
Interestingly, you only need to sign up to start earning. Use this link to get your instant $5 signup bonus from Inbox Dollars.
Other amazing InboxDollars alternatives are:
8. ESL Online Tutoring Jobs
Though there is some form of human interaction, ESL (English as a Second Language) tutoring is technically a non-phone job. What happens is that you make money teaching non-English speakers English.
Since everything is done by video, a webcam is an essential requirement. You also need a bachelor's degree, preferably in teaching.
Also, having some teaching experience gives you an upper hand when it comes to these legit work from home jobs.
Overall, VipKid, QKids, and Magic Ears are among the best recruiters for the U.S and Canadian residents. You can make $20 an hour on average on the three sites.
EF Education First is also an excellent choice for U.S and U.K tutors, where you can make $12-$19 an hour.
9. Academic Online Tutoring Jobs
If you cannot teach English but are experienced in academic disciplines like mathematics, science, or history, consider academic tutoring jobs. You teach via live chat, which means you should be a great communicator.
Given that you'll be mostly dealing with underperforming students, you also need to be patient and friendly. Primarily, your job may range from helping them tackle their assignment to preparing for their exams.
If you are in the U.S, Tutor.com and Brainfuse are an excellent choice for academic tutoring jobs. You can make $10 an hour averagely there.
My favorite academic tutoring site, however, is Chegg. You can make $20 an hour averagely, and you don't have to be a U.S resident.
10. Virtual Assistant Jobs
Not always a non-phone remote job but falls in the category when the job description involves non-phone tasks like writing and editing.
I find Gina Horkey's story to be inspiring when it comes to these real work from home jobs. She claims to have been making $4000 a month while on a full-time job.
Grippingly, her passion for the job saw her quit her full-time employment, and she's now training virtual assistants to start making money in just 30 days. Check out her training here.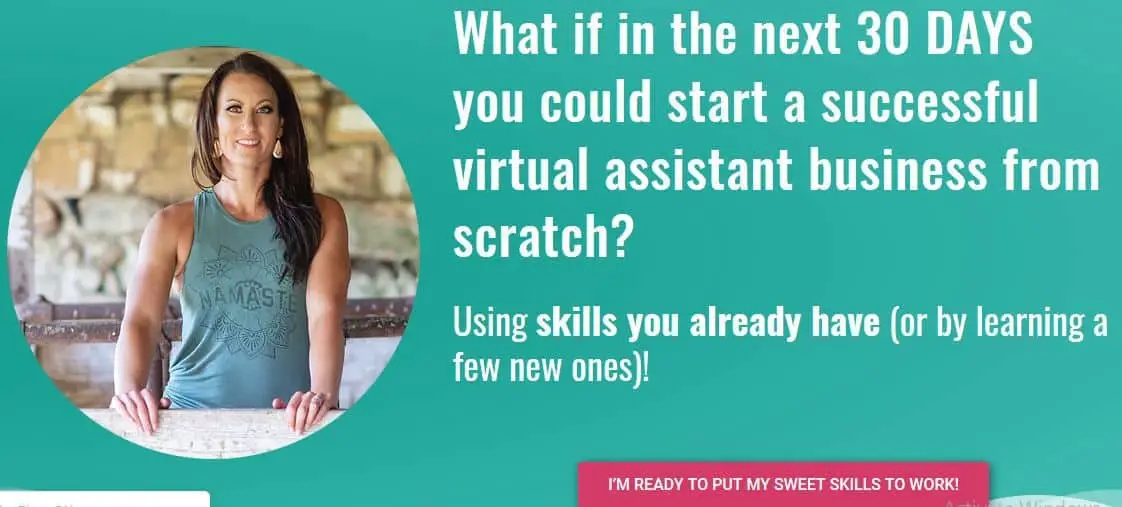 As for the jobs, Fancy Hands pay up to $10 an hour while Belay Solutions and Worldwide 101 pay $13-$19 and $15-$20 an hour, respectively. All three apply to U.S residents.
11. Website Testing Jobs
Website testing is an exciting way to make money on the side. All you have to do is try out new websites and give reviews. It generally takes 5-25 minutes to review most sites and earn.
One of the best paying website testing sites is UserTesting. You can make $10 or more per website test. The company employs testers all around the globe, provided you have a PayPal account.
Other amazing sites where you can make $10 per test on average are UserLytics and UserFeel.
12. Internet Research Jobs
Do you just enjoy searching the web? You can make some reasonable cash as an internet researcher, and an excellent place for such jobs is Fancy Hands.
The company pays $12 an hour averagely. You, however, have to be a U.S resident to apply for these non-customer service jobs.
If you are looking for better pay, I recommend Wonder. Researchers make $19 an hour or more just for sharing opinions on the platform. The company hires researchers from all over the world.
13. Work from Home Translation Jobs
This is where your sacrifice for learning a foreign language pays off. You can earn money from home as a translator for languages like Chinese, Spanish, German or French. If you are multilingual, then you have a better chance of getting more gigs and making more money.
Globally, TextMaster is among the best payers. You can bag up to $9.75 for translating 100 words, and you get your money via PayPal.
Gengo also hires worldwide, and you can earn up to 8 cents per word you translate.
My best pick, however, is Verilogue. Provided you are a native speaker for the relevant language and your English is excellent, you can make $5 per minute.
14. Running Errands and Delivery Jobs
Today, so many companies pay you to run errands for people or make deliveries. You can shop for groceries and deliver to people's doorsteps or do package deliveries.
Companies like Instacart and DoorDash hire you to deliver food to people's places around the U.S and get to make $10-$25 an hour. You'll need a car or bike and a valid license to qualify for the no phone work from home jobs.
You can also deliver groceries for Shipt if you are in the U.S and get to make $20 hourly on average.
As for general deliveries (foods, packages, and other things), Postmates leads the line. They pay as much as $25 an hour, applicable to U.S residents.
15. Search Engine Evaluation Jobs
Search engine evaluation jobs are what they sound. Your job is to analyze search engine searches (queries) and then match them with the best search results. So, you technically need to be computer savvy and a proficient researcher.
One of the companies hiring search engine evaluators right now is Appen. They employ worldwide and pay $13-$15 an hour. Lionbridge and Leapforce are also hiring worldwide and pay you $13 averagely.
There is also iSoftStone that's also hiring international and paying $12 an hour. These companies pay via PayPal, and you receive your earnings at the end of the month.
16. Social Media Manager Opportunities
Have you ever thought of turning your passion for social media into something lucrative? Then you should contemplate social media manager work from home jobs no phone.
The jobs require you to manage social media forums for businesses and individuals. They are generally fun for someone who is social media grounded.
You enjoy flexible working hours, and the pay is excellent. A website like The Social Element allows you to make $15 an hour as a social media manager. They accept applicants from around the globe.
LiveWorld also hires worldwide, and you can make $8-$10 per hour.
For U.S social media manager jobs, Crisp Thinking is a worthy choice. You can make $10-$15 per hour there.

17. Remote Graphic Design Jobs
Are you creative when it comes to creating logos, text prints, banners, or social media graphics? Can you contribute to a website or create branding content? If you are still nodding your head, then you are an ideal candidate for graphic design jobs.
There are so many sites where you can work, and you can start with Fiverr or Upwork. The freelancing sites allow you to make as much as $50 an hour and from anywhere.
You should also try searching for graphic design jobs on Behance. The job board has graphic design jobs from all over the world, and anyone can apply where applicable. The pay varies depending on the client.
18. At-Home Test Scoring Jobs
If you enjoy academic jobs, the chances are that you'll relish test scoring jobs. These remote opportunities require you to award scores to essays, short tests, and other forms of academic works.
An excellent place to find such jobs is ETS, where you can make $10-$20 an hour. It applies to U.S residents, however.
Write Score also hires U.S test scorers, and they pay $8-$15 an hour.
The problem I have with these jobs that don't involve customer service is seasonality. For this reason, I encourage you to apply on both sites and do it regularly.
19. Paid Expert Online Jobs
Do you consider yourself an expert in a particular field? Do you have a master's degree or a PHD in a specific discipline? Then you should be making money online as an expert.
Expert online jobs range from answering questions to engaging clients via live chats.
I particularly endorse JustAnswer here for their question-and-answer structure.  All you have to do in this case is to answer a question and get paid. They pay $15-$30 per question.
JustAnswer has categories like legal, medical, tech, engineering, finances, and many others, and they hire worldwide.
Maven is also another decent-paying worldwide recruiter. Depending on field and years of experience, consultants make $52-$56 per hour on the website.
20. Work from Home Pet Jobs
Do you love dogs and can take care of them for a few hours? Then applying for pet care jobs sounds like an excellent hustle for you. You can pet-sit, dog-walk, or offer pet boarding services conveniently. It's such an effortless and fun way to make money.
While there are so many places to get such non phone work from home gigs, my favorite pick is Rover. You can make $15-$25 an hour on the platform. Rover is widespread in the United States.
Rover's closest challenger is Wag! Wag is also widespread in the United States and allows you to make $13-$17 an hour as a pet sitter or dog walker.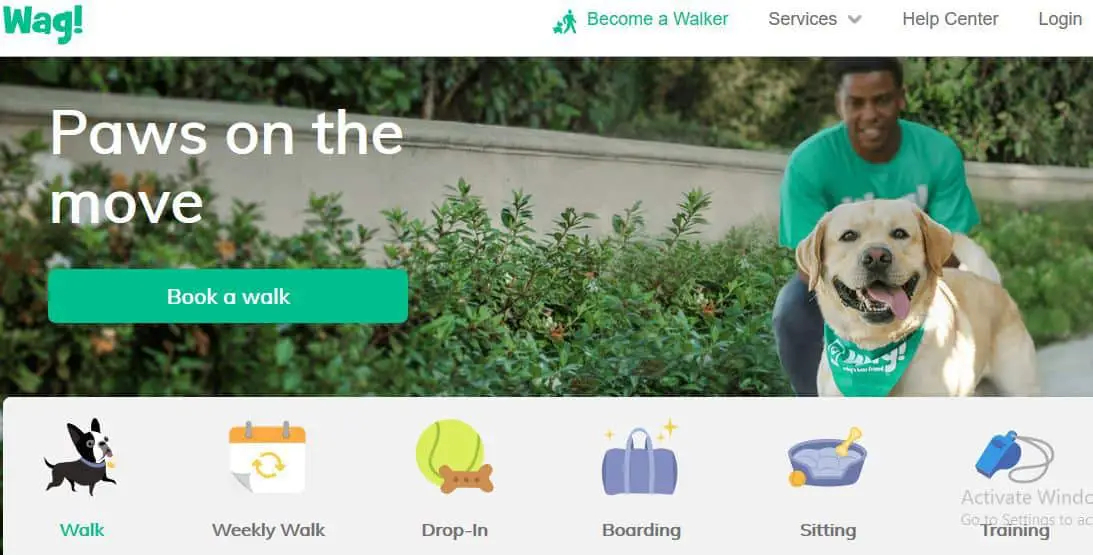 21. Remote Chat Agent Jobs
If you are a multi-tasker, computer literate, and you have excellent customer service skills or experience, consider applying for remote chat jobs. They are one of the most interactive remote professions and you don't need to be on the phone.
The pay is also decent, particularly when you work for a giant company like Apple. Apple pays $16-$19 an hour to U.S remote chat agents.
Outside the U.S, the Chat Shop is a fantastic recruiter. You can make $10 on average there, providing chat services to different businesses.
22. Decluttering Jobs
What do you do with clothes that no longer fit? How about kids' stuff and old gadgets that you no longer need? Instead of stocking them and they end up cluttering your space, consider selling them online.
We cannot place a specific amount or an estimate here because it depends on the value of your item. The secret to pricing your thing, however, is to visit the second-hand stores to see how much other sellers are selling similar items.
You can try selling on Craigslist, Amazon, or eBay. The three sites accept sellers worldwide, and you can sell just about anything.
If you are looking for a local U.S second-hand website, then LetGo is a good pick. You can sell electronics, cars, kids' stuff, furniture, and many other things.
23. Work from Home Book Reviewing Jobs
Are you an avid reader? Do you find yourself telling people about new books that you've recently read? Then it's time you make money doing it.
I'm talking about signing up at Kirkus as a book reviewer. They accept reviewers from anywhere in the world, especially those who are proficient in English, Spanish, and other widely spoken languages.
Typically, Kirkus pays $50 per 350-word book review, and you are expected to submit your assessment in two weeks.
24. Work from Home Phone Reviewing Jobs
Do you have the right eye and ear for details? Do you also have high internet speed and quality headsets? If so, then consider looking for phone reviewing jobs. A top recommendation for such works is Humanatic.
Humanatic pays you weekly via PayPal for analyzing phone conversations. Sadly, their pay ($4.50/hour) is not much. The advantage is that the work from home no phone required tasks are simple to do.
Humanatic is free to join, and you can do it from anywhere in the world. Sign up today using this link to be a part of a team of 40,000 Humanatic members.
25. Make Money Using Shopping Apps
Here comes one of my favorite money-making hobbies. By the way, check this post I wrote about the most lucrative hobbies to find new hustles.
If we can get back to the shopping applications, one app that I particularly enjoy using is Ibotta. It allows me to earn cash back on grocery purchases. By signing up, Ibotta gives you a $10 bonus, and you can make $5 from each successful referral.
Another shopping app I relish is Rakuten. They also give a $10 bonus to new customers that you can claim here. Rakuten has access to about 2500 rental stores and can earn you up to 40% money back on stores like Walmart, eBay, and Best Buy.
Cashback options for the two apps only apply to U.S residents.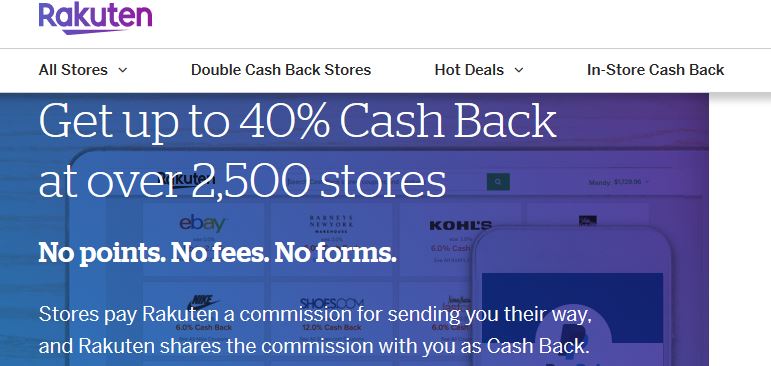 Conclusion
There are many non phone work from home jobs that you can do right now. They all call for different skills and pay differently. So, I hope you can find a position on the list that you can apply today to start making money on the side.
Want To Remember This Post? Save It To Your Favorite Pinterest Board!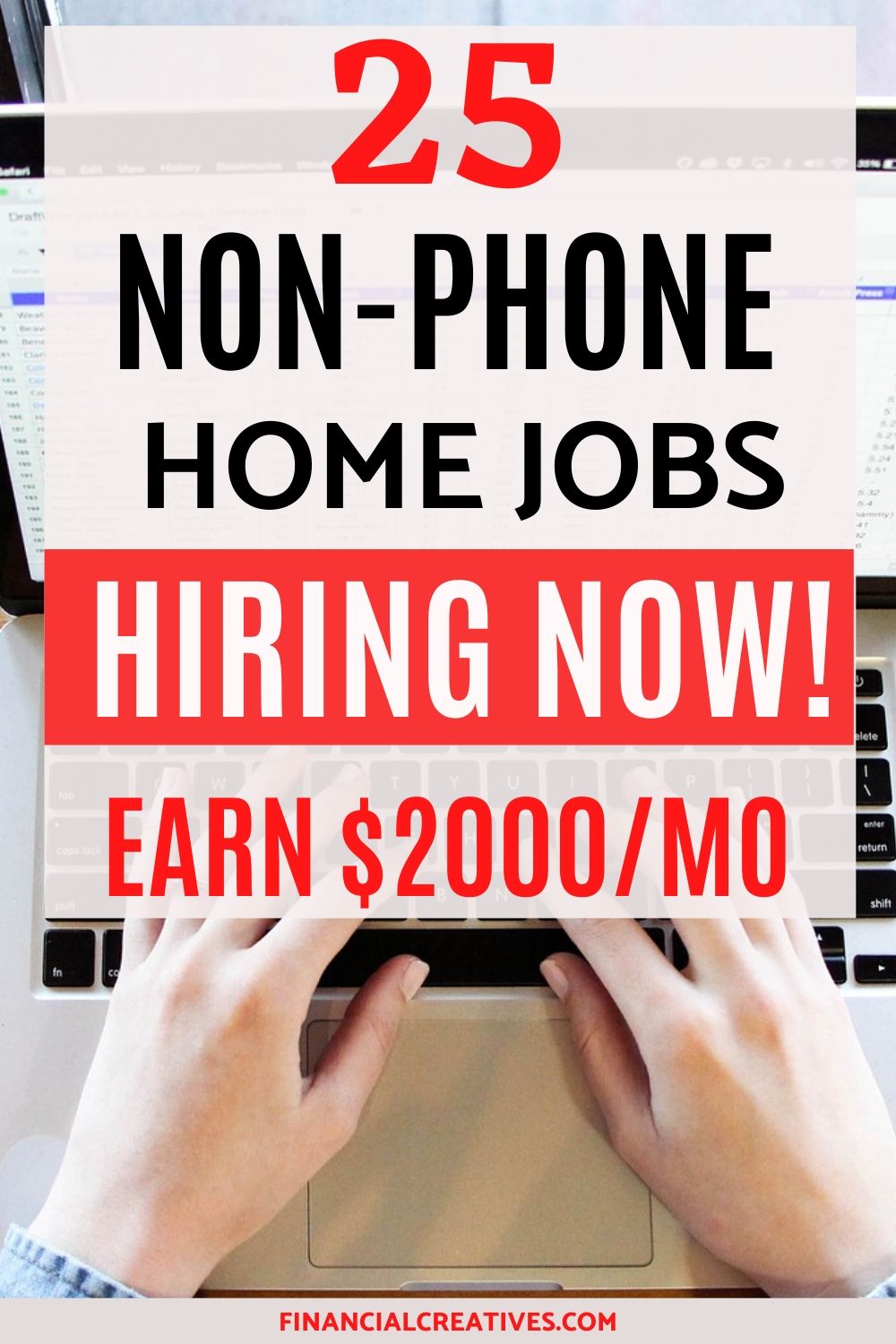 Is it important to have a phone to work on testing websites at home?
Website testing job is a good job from home jobs that are not on the phone. Since all you have to do is try out new websites and leave reviews.
What are non telephone work from home jobs?
Working without a phone at home can include tasks such as writing, coding, design, virtual assistance, data entry, social media management, online learning, and many more.