This post contains affiliate links, which means I may receive a small commission, at no extra cost to you, when you make a purchase. Please, read my affiliate disclaimer for more details.
Making money online can be as simple as selling pics of your cute and nice-looking feet. If you are looking for a side hustle, you can give this a try. However, you might wonder, is selling feet pics safe?
Well, selling feet pics online is safe but you should be very careful while at it. to help with your safety, you can have an anonymous account, avoid meeting clients alone, and even watermark the feet photos.
As crazy and weird as it might sound, it is possible and you can do it too.
Therefore, if you want to get the answer to this, as well as know how you can sell your feet pics online, don't worry. Keep reading to explore and learn more about selling feet pics.
Is Selling Feet Pics Safe?
The internet has lots of business opportunities and ideas. Also, different people want different things, and your feet can be among them.
Since there is demand, marketers, bloggers and various brands are looking for feet pics to promote products and content, you can land a gig. Plus, there are feet fetish individuals who might be interested in buying your feet pics. However, if you consider giving it a try, you might wonder if doing so is safe or not.
Caring and getting concerned about your safety is perfectly normal.
Therefore, you should ensure you take a personal initiative of ensuring you stay safe. Try as much as you can to avoid giving out too sensitive or personal information.
Is Selling Feet Pictures Legal?
Before embarking on any business, it is good to inquire and know whether it is legal or not. You wouldn't want to make money online in an illegal manner then end up facing the wrath of the law, would you?
The same applies to selling feet pics. If you have been wondering whether it is legal, well, there is some good news for you.
Selling feet is legal in most countries such as Canada, USA, Australia, U.K and New Zealand. If you own the copyrights of the images, you can go ahead and sell. However, it is illegal in some countries, especially for women due to strict religious beliefs and laws.
Furthermore, you should be above 18 years to sell feet pics; no room for minors. When you sell the pictures, ensure you don't have any obscene content or anything in that direction.
Therefore, before embarking on this business idea, why not confirm whether your country permits it or not?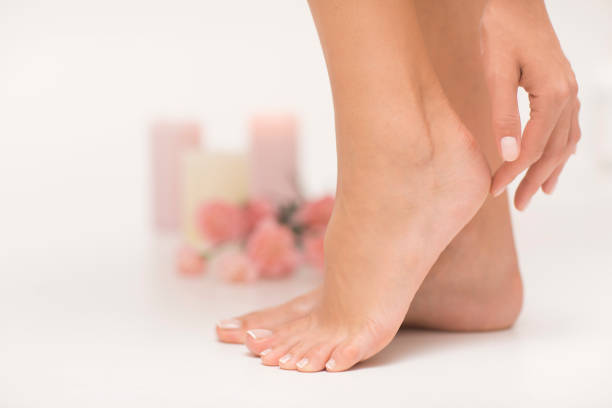 How Do I Sell Feet Pics Online? (7 Ways to Sell Feet Pics)

With so much hype around your feet, you probably are thinking of earning some money from them. However, how do you go about selling?
The internet is full of amazing websites which give you a platform to sell your feet pics and earn some money.
Below are examples of places and ways through which you can achieve this;
1. Instafeet
Instafeet is among the best websites where you can sell your feet pics. So, how do you use the site?
The first thing you'll do is create a profile. It has to undergo a review and approval before it is accepted.
Once you have the profile, you will share some of your feet pics in a bid to get subscribers. Furthermore, you can promote yourself on other platforms using your profile link.
2. Feetify
This platform connects you to the buyer of your feet pics. You can join the site for free, then upload your images and earn your money once you sell them.
One of the features you can enjoy on the site is the chat feature that connects you to your customer. Therefore, in case of any inquiries, they can do so smoothly.
3. Feet Finder
This is another wonderful site you can give a try. The good news is, the platform is free to join, and has a huge Twitter following, meaning that it allows you to reach a larger audience. Therefore, customize your feet pics and sell them here.
Additionally, if you love your privacy and safety. Feet Finder got you.
However, how does it work? Once you create an account, you are verified, then you can go ahead and upload your feet pics for those interested to submit their requests.
Therefore, if you want a measure of privacy and safety, Feet Finder is the way to go.
4. Facebook
This site is among the popular online platforms with many users. Plus, it has groups specifically used for selling and buying items. You can utilize these special groups to sell your feet pics.
Therefore, you can make the site your starting point. Notably, you should ensure you follow the rules of these groups and make safe transactions using trusted platforms such as PayPal.
5. Blogging
If you enjoy blogging, and you have some nice feet, why not take some pics and allow them to help you earn? The photos can help increase your traffic hence help in monetization. Plus, you can incorporate ads too so that you earn more.
Some of the things you can focus on include feet care, health, beneficial products as well as shoe-related articles.
6. Instagram
Instagram is a platform with numerous users, and you can get your clients here. There are many people who follow feet pics, and your customer might be among them.
The next time you are free, why not take a snap of your feet then post on your Instagram account? For better response, ensure you take very beautiful and numerous photos. If you are consistently doing this, your efforts can later pay off.
Additionally, you can search for groups of individuals who have the same interest as you. in this case, you can utilize hashtags.
However, with Instagram, you have to be patient until you can get enough client traffic.
7. Stock Photo sites
Selling feet pics online is not only for those with experience. If you are a beginner, you can start by selling them to companies dealing in stock photos.
Once you submit your feet pic, you earn every tie a user downloads it. What's more, they are used for various reasons. Think of that foot doctor, or perhaps the traveler who might be interested in some foot on the sand.
If a buyer is interested in the photo you have uploaded, he or she pays the site first before downloading the image.
The following are some of the stock photo sites you can try;
Deposit Photos
Shutterstock
Dreamstime
Fotolia
Alamy
Crestock
iStockphoto
Etsy
If you are creative, then take advantage of Etsy to sell your feet pics and earn money. You can combine the feet with other products. Moreover, if you deal in toe rings, use your feet in modeling, or even have some tattoos on them.
Furthermore, Etsy doesn't limit your options; you can have your feet drawn digitally.
Therefore, there are many websites that allow you to sell your feet pics online.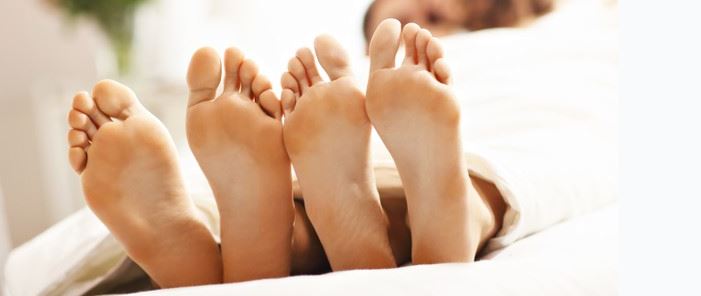 Can You Make Money Selling Feet Pics?
When you need that extra cash, you wouldn't want to try a venture that doesn't pay. Therefore, if you consider selling your feet pics online, it is important to know if it will help you make money.
Yes, you can make money selling feet pics. As much as the amount might differ from that of another seller, you can make anywhere between $5-$500. Importantly, the amount might be more than that.
Some of the things determining the amount of money you will make from selling your feet pics include the photo's quality, the site on which you are selling, and whatever your client needs. Moreover, if you are experienced in the game, you can earn much more.
Therefore, you can be among the numerous individuals with success stories on how they managed to make money selling feet pics online. Remember, with little investment, you can earn greatly.
Frequently Asked Questions
1. Can I Sell Pictures of My Feet on eBay?
Yes, you can sell your feet pics on eBay. With an account, work to grow it then you are good to go.
2. How Much Money Can I Make Selling Feet Pics?
When selling your feet pictures, on average, you can earn anywhere between $5-$25 or even more. This amount will vary depending on the number of feet fit pics, and if they meet the client's needs or not.
3. Where Can I Buy Feet Pics?
If you love your privacy you can still purchase feet pics online. You can try Instafeet or Feet Finder. However, if you don't mind sharing your details and other personal information, you can try sites such as Facebook or Instagram.
Conclusion
There are numerous ways of making money online. If you have nice feet and would like some extra cash, you can consider selling feet pics.
The above information contains some valuable knowledge that can help you answer the question Is selling feet pics safe?
Additionally, there are numerous websites and companies that allow you to make money selling feet pics online. Take advantage of them, give it your best and make some money.
Resources:
Sites where you can sell feet pics include:
You can sell stock photos on these sites too: