Photography in the 21st century can make you a fortune and Instafeet may have crossed your mind. It is now possible to sell or purchase photos of someone's feet with ease through this platform and other ones such as FeetFinder feet pics marketplace. The main question is, is Instafeet Safe for you?
Instafeet is a safe space because your feet photos are only visible to your subscribers. It safeguards your privacy as a seller by not exposing them to the public, unlike other social platforms.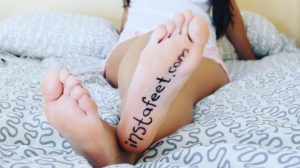 You can sell or buy feet photos. The social platform is free to join but only allows membership from people above the age of 18. All members are thoroughly vetted before joining this private community.
An Admin scrutinizes members' profiles frequently to ensure everything is fine to connect with people who love your feet.
It is a great place to make money by selling photos of your feet. If you are confident enough about your feet, it's time you made a move to earn some cash from them.
Learning how it works, the safety measures in place, and joining are all covered in depth here. Read on.
Is Instafeet Safe – Going Into Details

So, How Does Instafeet Work?
Instafeet is an online platform where you sell or buy feet photos. It is a growing community bringing together feet lovers from different parts of the world. There are thousands of creators earning from their creativity on this platform that is free to join.
Those joining the platform are required to be above 18 years to be eligible to create a profile. A profile with this platform is usually a "creator profile". With this, you can sell your feet photos to subscribers who express interest.
When creating a sellers profile, it is important to note that not everyone is accepted. It is at the discretion of the company to accept or reject new entrants. Just 10% of new applicants are allowed to join the platform.
To increase the chances of eligibility, you must provide a valid photo of your identity card/ID. Admins conduct an extensive background search before allowing you to join the private community.
When approved, you proceed with posting at least five pictures of your feet. You are encouraged to add more photos to your profile often. The logic behind it is that your subscribers will keep paying each month for new photos.
A secret to making it on Instafeet is setting a reasonable price monthly. Pricing ranges between $5 and $10. The lower the pricing, the more likely you are to having to pay subscribers every month.
All set and done, you get a username and a unique link. You can share with friends through social media apps like Twitter, Facebook and Instagram. Nonetheless, they have to subscribe to view your photos.
Is Instafeet A Safe Website?
Without a doubt, Instafeet is a safe website. The level of due diligence conducted by the admins of the platform is plausible.
In addition, the fact that your photos are not shared with the public makes this platform a haven. Only a subscriber – the one who pays – can view your photos.
Besides, the admins are always on the prowl ensuring all rules set are adhered to in safeguarding the privacy of the community.
How Legit Is Instafeet?
Instafeet is absolutely legit. The good news is that it is legal in many western countries across the world. For example, it is allowed in Australia, the US, Canada, New Zealand among other developed countries.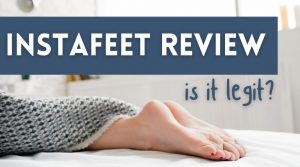 It has been allowed to operate under a strict code of conduct. For example, it is only allowed to sell feet photos and not explicit content.
The photos uploaded are thoroughly scrutinized to ensure they meet the criteria within the legal threshold set.
In some countries, the legal aspect differs based on age and religious standing.
What Are The Pros?
There is nothing under the sun without a good side and a bad side. Let's explore the good side first.
For those who have used the platform, they are all about positivity and praise. They had a good experience either selling or buying photos from Instafeet. The high level of privacy is augurs well with the sellers.
Secondly, the use of PayPal makes it attractive. It is a globally accredited money transfer platform. Payments across the world have been made easier with PayPal. People love convenience which is brought about by PayPal.
On Alexa, this feet photo-selling platform has been ranked highly. The traffic is low because it only deals in buying and selling of feet pictures. Nevertheless, the less traffic to the site is a testament that privacy is greatly observed.
Compared to other websites in the same trade, it has emerged as one of the cheapest platforms to buy a foot photo.
What Are The Cons Of Instafeet?
There aren't many negative reviews about this platform. However, there are trust issues given that it is only a year old in the market although its inception was in 2018.
A new platform in the market comes with a fair share of fear of being duped. Call it a case of once bitten, twice shy. This has not been reported with this private community connecting buyers to sellers.
Some users of the website have cast aspersions on customer care saying it is slow.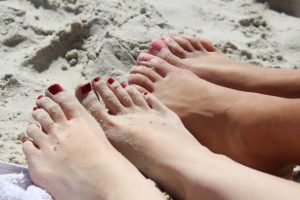 How Much Should I Charge For My Feet Pictures?
The truth is that there is no set price for a photo. In some cases, a picture of your feet will cost up to $2,000 or more.
However, a reasonable amount to sell your feet photo should be between $5 and $100. It all depends on the client's offer and what you think would be commensurate with your feet.
If your feet are attractive, your price should be higher; $20 and above.
What is stunning about feet pictures is diverse interest. Perceived good and ugly feet all have a price on this platform. Your subscribers are different and purchase the photos for different purposes.
Also Read: How To Sell Feet Pictures Without Getting Scammed 
How Much Can You Make On Instafeet?
The amount of money you make depends on the number of subscribers you have. Ideally, the more subscribers you have on your seller profile, the more money you earn. With a pricing of $10 and you have 10 subscribers, you take home $90.
Why you don't earn a total of $100 is because Instafeet levies a 10 per cent fee. The 10% charged by the platform caters for credit card processing and maintenance of the website.
Who Buys Feet Pictures On Instafeet?
A whole client list awaits you. Clients range from individuals, agencies to stock photography websites gunning for feet photos.
Stock photography websites are the leading buyers of feet photos to replenish their gallery. Such websites include Shutterstock, Dreamstime, Fotolia by Adobe.
Painters are great artists we all can't live with. To keep their artistry work on the high, they need something to inspire them. This makes them top clients of foot photos on Instafeet.
Movie Production Agencies often require posters for new movie releases. They subscribe to this platform and get photos that best suit their needs.
Foot product companies conduct their feet product campaigns using photos they get online. They are some of the leading subscribers.
Foot Modelling Agencies will always run ads on their pages and websites. Keeping their operations running requires different feet images which the source online.
Does Instafeet Use PayPal?
The platform pays through PayPal. Most of those selling their photos get their payments twice a month via this model. Other sellers are paid through direct bank deposits twice every month. Every 1st day of the month and the 15th day; payment is made.
How Do I Contact Instafeet?
Whether you are a buyer or a seller, customer care can always be reached through hello@instafeet.com. They address any concerns that you may have regarding the usage of the platform.
Parting Shot
Instafeet is safe. It is one platform that guarantees you privacy and money as you sell your feet pictures.
This has made it possible to earn money from your feet. It doesn't hurt raking in some extra cash from posting great photos of your feet.
The old wise men said that if it touches your heart, it is worth giving it a trial.  Without an iota of doubt or fear, this is the golden opportunity you should cease and make more money!
Is instafeet scam possible?
Don't worry, it's really a safe space because photos of your feet are only visible to your followers. It fully protects your privacy.
Can users make money on the Instafeet website?
Yes, users can earn money by selling photos and videos of their feet on Instafeet. The amount of money they can make depends on their subscriber base and the quality of their content.