Would you like to make $5,000 a week but you don't have the best ideas to hit the target? Learn how to make 5K a week here and start your journey to financial independence.
You can make $5,000 in a week from an online store, teaching online, virtual assisting, and proofreading copies for clients. You can also make 5K a week offline as a real estate agent, a makeup artist, a mortgage audit manager, or a bilingual corporate counsel.
We'll talk more about each of these opportunities in details in this guide. The idea is to give you more details so that you understand what each type of opportunity is and how you can benefit from it.
10 Ways to Make 5K a Week With Or Without a College Degree
The world is a lot more dynamic these days than it was a decade ago.
With the improvement in technology, the advent of digital learning, and the ability to do personal marketing, you can make up to $5,000 a week by any means you can possibly imagine.
To get you started, here are 10 ways to make 5K fast, even if you don't have a college degree yet.
1. Start an Online Store
Dropshipping is one of the opportunities that I often recommend, and for a good reason. If done right, dropshipping can make you up to $5,000 a week – and even more if you scale the business even further.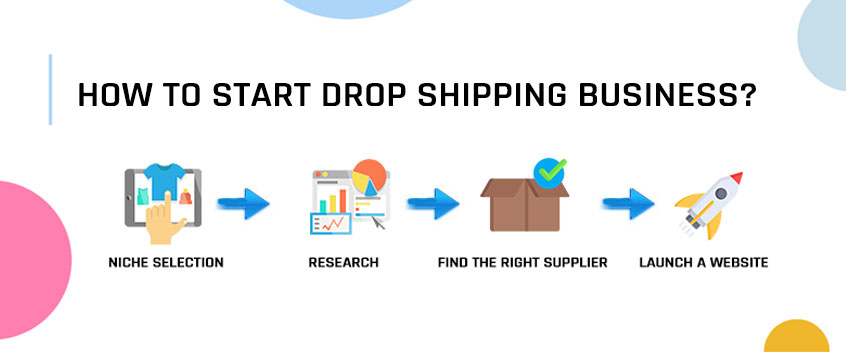 Dropshipping is a business that enables you to operate your store without maintaining any inventory.
Once you've completed a sale, your supplier will send products purchased via your online store directly to your buyer. In fact, you don't have to worry about storing, packaging, or delivering anything.
Your store will be like a mini Amazon or Walmart, and will focus entirely on the products you would like to sell rather than everything under the sun.
To be abundantly clear, dropshipping requires that you build an online system. In other words, you'll need to create a blog and an online store. And then use the blog to create content, from which you can drive traffic to your store.
I understand that it's a lot of work, and it might take you roughly six months into the business before you start seeing good results. But if you're consistent, dropshipping can be your doorway to making as much as $5,000 to $20,000 in a week.  
2. Teach English Online
The world is moving towards an era where humans will speak one language again, just like in the beginning of Biblical time.
But to get to that level where we all understand each other without the need for language interpretation, professional educators need to contribute to the course.
So why not teach English online and make up to $5,000 a week while you're at it?
I'd like to recommend four platforms that are suitable for this kind of job. These are VIPKID, Udemy, and YouTube.
VIPKID
VIPKID no longer needs an introduction because we've mentioned it quite a number of times on this site.  For a refresher, read more about VIPKID here.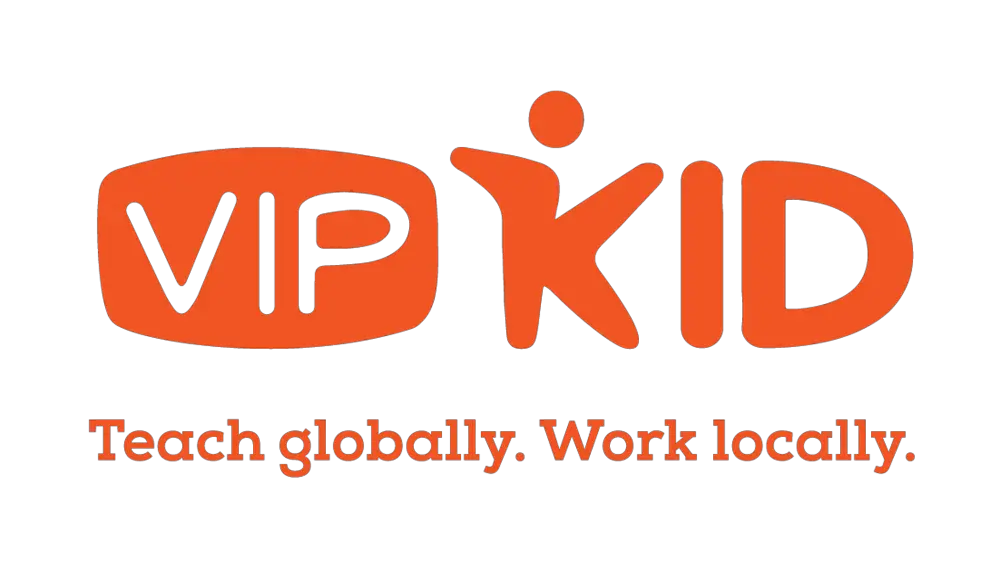 The short version of the guide is that you can make money by teaching English online on the platform. But that's so only if you're a native English speaker with academic qualifications.
The purpose of VIPKID is simple:
Your goal is to help Chinese students between the age of 3 and 14 learn how to speak English. In return, you get a compensation for the service, depending on the number of hours you spend online.
Teachers on VIPKID have session and each lasts for 25 minutes maximum. Each session can earn you $12 to $22, and the more sessions you have the higher your chances of making $5,000 a week. 
Udemy
Udemy is the giant platform in online education, and there's a lot to love about the platform.
The one thing that stands out is that you have the right to teach any course on the platform. So you should be good to go if you would like to teach English online via pre-recorded videos and written materials.
You can get started by checking out the teach on Udemy page.
YouTube
Another option to teach English online is to create a YouTube channel. All you need is a combination of a good camera, your knowledge, a whiteboard, and a marker pen.
To be clear, you won't make $5K a week on YouTube the first month. You have to build an audience first, by creating high quality content and publishing consistently. 
And provided you stick to the bigger picture, you'll build a large following and make up to $5,000 a week – maybe even more.
3. Become a Real Estate Broker
I'm a sucker for real estate investment because there's big money to make in this field. And while I have peered deep into it myself, I'm confident that you can make decent money from the investment.
But real estate investment is expensive for sure.
Still, you can get into this market and make up to $5,000 per week simply by becoming a real estate broker.
By definition:
A real estate broker is a licensed real estate agent who holds a state-approved real estate broker license. As a broker, you can operate independently and open your own brokerage. And you can even employ other real estate agents.
As a real estate broker, you will perform many of the same functions that real estate agents do. You will search for homes that meet customers' specifications, negotiate prices, prepare offers, and assist buyers with any difficulties that may arise before and after closing deals.
To succeed as a real estate broker, you need to have good communication skills, especially when persuading buyers. You also need to have a background in sales and marketing and have at least 3 years of experience of work in the real estate space.
According to the Bureau of Labor and Statistics, the average hourly pay for a real estate broker is $30.28, which makes 5K a week is a possible achievement if you establish yourself as a personal brand. 
4. Make $5,000 a Week Proofreading
Do you ever grin odiously when you spot a grammatical error or annoying sentence structure in an article or local publication?
Or maybe you can't write great copy, but you can help to spot the errors in the writing to make the work stand out?
Consider becoming a full-time or a part-time proofreader.
Depending on the number of clients you have for this job, you can make 5K a week and even more.
To be clear, you don't need a degree for this job. But you have to be very good in English. Additionally, you must have close attention to details, meet clients' deadlines, and learn more about the industry to improve your skills and stay ahead of the competition.
I've done proofreading jobs myself. And what I love about it is the flexibility that it brings.
First, you work remotely, at your own time and in your own pace. Second, you have the opportunity to work with as many clients as you wish, so you can turn this into a lucrative online business that makes you at least $5,000 per week.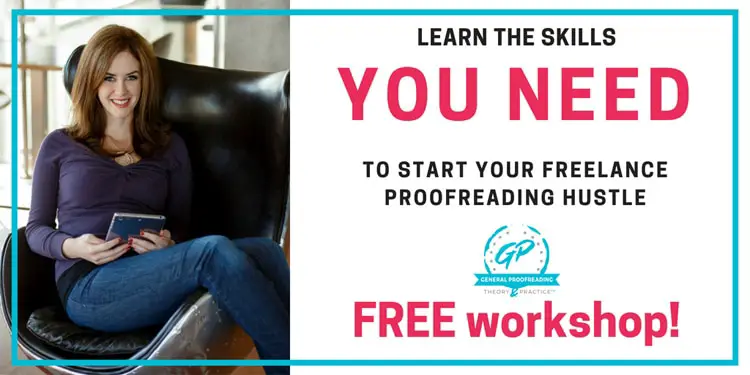 Consider getting a digital certificate from a platform like Proof Anywhere to increase your chances of getting more clients in the future.
5. Become a Makeup Artist
As a makeup artist, you will be help men and women look their best every day, especially when they have special occasions to attend.
To get started, you'll need to setup a shop, get a license, and then buy all the relevant accessories to get started with the job.
Your brand won't explode initially.
But if you:
Study the market to understand your audience
Market yourself online and locally
Offer additional benefits that your competitors don't
Guarantee the most competitive pricing in the industry
You should be able to build a brand that not only makes you $5,000 a week but also does so consistently.
6. Consider Taking Odd Jobs
Taking up odd jobs can help you make more money on top of what you already get as a monthly salary. This is the best idea for those that get off work early and still have a lot of free time.
Here are some examples:
For babysitting: You can have parents bring their babies to your place so you can look after them. You can earn as much as $17 per hour, and you can look after as many babies a you can handle.
Pet sitting: Looking after a single pet until can make you at least $14 an hour, which isn't that bad.
7. Become a Virtual Assistant
You can make 5K a week by managing other people's businesses. As a virtual assistant, you will make travel arrangements, schedule appointments, manage all the email accounts, and make phone calls on behalf of your client.
Your clients may even ask you to help them with blog writing, graphics designs, and marketing services.
Virtual assistance is one of the most flexible opportunities on the web right now. That mean you can work when you want, at your own pace, and in your own terms. More importantly, it leaves room for growth, so you can scale your business quite well if you get the drill right. 
8. Become a Customer Relation Marketer
Apart from targeting customers for your clients, you will carry out brief campaigns, come up with customer engagement strategies, customize campaigns, and compose emails.
This opportunity requires you to know how to use tools such as Google Analytics 4, Sales Marketing Cloud, and Eloqua among other tools. Depending on the agency you wish to work with, you may need a Bachelor's Degree in Marketing with at least 4 years of experience.  
9. Become a Bilingual Corporate Counsel
Did you study law?
You could use it to make 5K each week as a Bilingual Corporate Counselor. 
Your work will be to offer clients lawful protection, deliver them from lawful issues and offer them lawful advice.
You will create review client's handbooks, fill in governmental forms on behalf of clients, review legal forms, review partnerships between clients and their vendors, subcontractor and partners, and negotiate contracts for clients.
You will need to be good at analysis, research, verbal communication, written communication, administration, management, and negotiation.
Aspirants with Federal State Law and those who have experience in reviewing overwhelming contracts have a much higher chance of securing the Bilingual Corporation Counselor job.
Final Thoughts
As you can see, there are many ways to make $5,000 a week. You just need to identify an opportunity that would work well for you and go for it.
Now get down to making some money, and have fun doing what you love to do to get a step closer to becoming financially free.
Is creating a YouTube channel the easiest way to make 5k?
This is a good way to earn money, but not the easiest. Since initially you need to create high-quality and unique content and publish it consistently in order to attract a permanent and loyal audience. Working on YouTube is very profitable, but it also requires a lot of effort from you.
How to earn make 5k fast?
There are some strategies for making $5k fast, such as focusing on high paying clients, offering premium services, and leveraging your network. However, it's important to note that getting $5K quickly may not be sustainable or realistic for everyone, as it's important to build a sustainable business over the long term.