A $2,000 monthly payment notification won't make you rich in a year, but it's a step towards becoming financially independent whether you live in the United States or a different part of the world. In this guide, we look at how to make 2K a month with very little investment.
You can make $2,000 per month by teaching English online, putting your skills to work, engaging in internet scoping, proofreading content for agencies, renting out your stuff, and selling items on eBay. If you're a stay-at-home, you can make up to 2K a month babysitting.
One thing about making money is that there is no limit to what you can do to reach a certain target. And if $2,000 is what you need every month, you can get it by either working online or running a business locally.
How to Make $2K A Month In 9 Different Ways
Here are X great ways to make $2,000 a month, even if you don't have a college degree or years of industry experience:
1. Teach English Online
You can also make at least $2,000 a month by teaching kids how to speak English.
While there are several platforms that give you the opportunity to do this, VIPKID by far the most popular option to consider.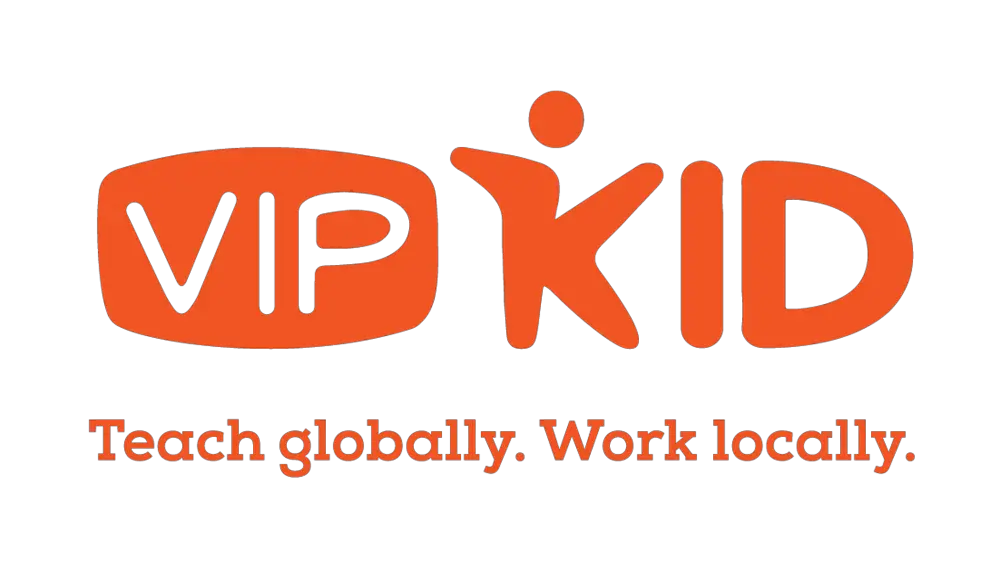 Signing up for a VIPKID account is as easy as sneezing. You earn $14 to $22 with incentives depending on the number of English sessions you complete, each running for only 25 minutes.
Every English teacher on VIPKIDS can set his or her teaching hours, so you don't have to glue yourself to your home office chair all day long.
2. Putting your Skills to Work
You can make money fast right from your home by offering your skills to people who need it the most.
For example, you can make 2K per month online by writing great content for people who simply can't create content for their blogs because they don't have a way with words or because they don't have time to write.
Some other jobs that you can do as a freelancer include but not limited to the following:
Virtual assistant
Transcription
Graphic design
Web design
Social media management 
Videography
And so on! 
As a freelancer, you can earn an average of $67,000 per year, which is approximately $5,583.33 every month.
Earning this kind of money per month as a freelancer is possible, especially if you have experience in your area of specialization and a strong portfolio to market yourself.
You won't become an experienced individual in your area of interest over night. But you can keep working hard every day in your area and develop great skills as you continue to serve your customers.
Keep in mind that timeliness, experience, and great communication can win so many clients to your business. If you can check these three attributes, you can stand the chance to win many clients over time, develop your passion into a full time business, and become the go-to talent that customers can rely on.
To be a successful freelancer, you will have to set aside at least 5 hours each day and that totals to 35 hours a week. You can exclude the weekends and still get a chance to meet your $2,000 a month mark.
3. Start Internet Scoping
Your work will be to transcribe any legal proceedings in court with the help of audio and shorthand recordings.
You work hand in hand with a court reporter to bring you live recordings from the court and it is your work to make duplicate transcription without altering what the recordings say.
This isn't a well-known gig yet, meaning it is yet.
A Scopist at the entry-level will earn up to $30,000 each year. And that means you can make up to $2,500 with the job.  If this opportunity sounds interesting, be ready to work for at least 27 hours per week – or at least 4 hours a day.
4. Start Renting out Your Stuff for Money
You can make $2,000 every month by renting what you own and don't use to people who need them the most for a period.
Things you can rent to people include your house (if you have more than one), an empty room in your house, a car packing in your garage, your designer clothes, and your bike – to mention just a few examples.
You can list your house on Airbnb and makeup to $2,000 per month. You can list your car on HyreCar and earn up to $750 a month. And you can rent out your designer clothes (if you have them) to StyleLend and make up to $125 per month.
You can earn $500 each a month from Spinlister for sharing your bike to those in need of cycling.
To make even more money cash renting out your staff, consider renting out multiple items all at once to people who badly need them but can't afford to buy them on their own.
5. Become a Proofreader
One of the best and simplest ways to make $2,000 per month is by becoming a proofreader.
Why?
Because content require editors, who play the significant role of making sure sales copies, news articles, and blog posts are free of grammatical errors.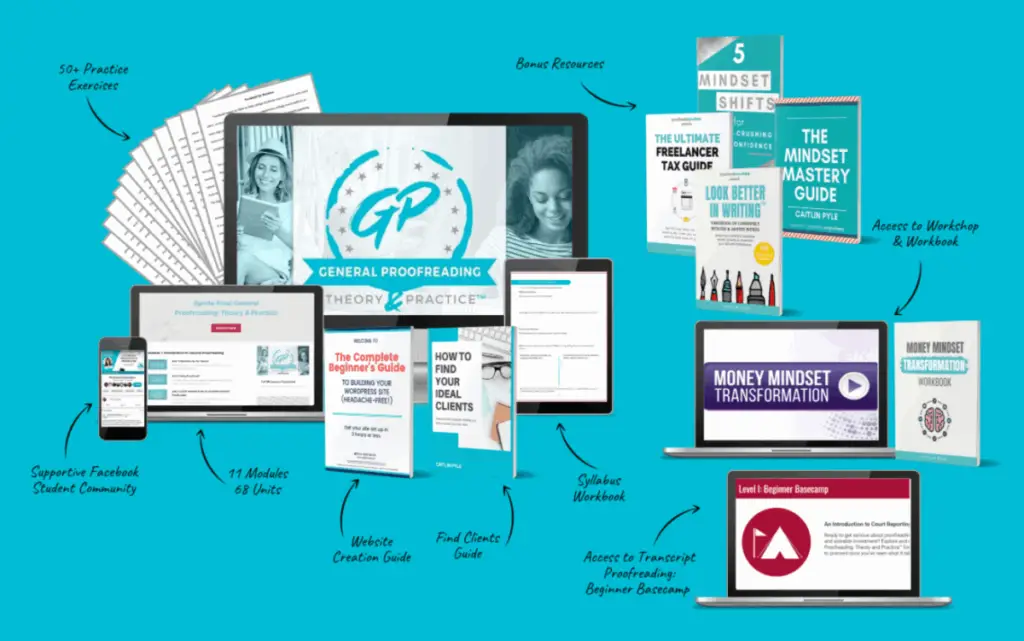 To join the large community of proofreaders who're doing a great job to make content read well, you will need to be good at identifying grammatical errors, typing errors, spelling mistakes, and sentence structure.
Proofreading is a super flexible job, so you can work whenever you like long as you meet the set deadline.
To be a good proofreader you will need to be good in English. An added advantage goes to those who have Journalism or English degrees, but that's not usually a requirement.
What you need the most, in our opinion, is a way to sharpen your proofreading skills and learn the ins and outs of marketing yourself even in a very competitive landscape. So we recommend that you look at the Proofread Anywhere course right away.
Proofreading jobs are unlimited and you will find them on platforms like Language Bear, Scribendi, Upwork, Elevate K-12, and of course the famous Fiverr.
You will love these platforms because they offer you proofreading jobs at zero fees. Getting started with either of them is simple and easy and it takes less than 5 minutes.
A lowly paid proofreader will make up to $41,000 per year which is the same as about $3,417 per month while a highly paid one will earn up to $68,000 per year which is the same as $5,667 per month which is good money.
6. Resell Item on eBay
This hustle is best for people who like taking tours to stores, flea markets, and garages to find buy stuff on sale.
You will find items at throwaway prices, others being donated and others tossed away. Collect as many items as you can from these places, list them on eBay, and start making money. In other words, buy stuff at lower prices and sell them at prices higher than the buying price.
In case you are interested in reselling secondhand items on eBay and don't know how this works, you can join Flipper University by Rib and Melissa and take the course. They have become so successful because of this opportunity.
7. Become a Baby and or Pet Sitter
Do you love spending your time around kids or pets? If you do, you can make up to $2,000 from home by doing babysitting or pet sitting.
As a babysitter, you can make between $16 to $20 every hour looking after babies and kids. Sometimes try to alter the amount you are charging your client depending on the behavior of the child they want you to look after.
If you want to scale up your earnings to $2,000+ per month, then sit multiple babies and kids. This opportunity doesn't require skills you only need to know how to care for babies.
 In case you want the opportunity so bad and don't know where to start, check SitterCity and Care. They are the two best babysitting platforms on the web that will connect you to parents who want their children to look and be cared for.
Alternatively, if you don't like the idea of looking after someone else's baby(s), do pet sitting. You can earn good money on an hourly basis for just keeping an eye on someone's cat or dog.
Cats and dogs are playful animals, so you get to enjoy your time playing around and bonding with them. Sitting a pet for your neighbor can earn you up to at $14 an hour.
The multiple pets you have and the many hours you spend looking after them the more money you make. And for sure by the end of the month, you will have pocketed more than just $2,000.
8. Become a Customer Relation Marketer
A customer relations marketer will enforce the relationship between a client's business and the customer to make things better.
Your main work from this opportunity would be targeting customers depending on their levels in the customer journey.
A customer relations marketer will also do copywriting, campaign briefing, campaign customization, making and executing customer engagement strategies, and creating emails.
As a Customer Relation Marketer, you will need to know how to utilize tools like Google Analytics, Tableau, Eloqua, and the sales marketing cloud. You create campaigns that are impactful using customer responses and drive growth into the business by becoming the gel between marketing and sales.
Also, you will need to have a Bachelor's degree in Marketing and Communication. You will also need to have worked as a digital marketer or Customer Relation Marketer specialist for at least 4 years.
9. Become an Online Consulting Service
Online consultants are self-employed. They will help firms and individuals to succeed in specific areas of business.
A consultant will offer professional guidance to individuals and corporations. You need to be a good observer to nail the job opportunity because you will be evaluating a client's data to identify errors affecting a business and coming up with growth plans for the business.
Customer consulting agents will also be responsible for overseeing the completion of strategic components like the completion of marketing events and training initiatives to ensure success.
Apart from paying great attention to details, you will also need to be good at solving problems, be an active listener, be a strategic and analytic thinker, be knowledgeable of the industry you are working with, and be good in both verbal and written communications. 
Final Thoughts on How to Make 2K Per Month
It is possible to make $2,000 a month if you put in the hard work and have the right mindset.
Mention the name of any successful person and I can tell you that they succeeded because they had a positive mindset.
You believe whatever you are doing at the moment will bore fruits and that is what you need to make things great. You only get yourself on the right track when you are optimistic.
What is the simplest jobs that make 2k a month?
There is no single answer to this question, as it is very individual. The key to determining should be your skills and experience. For example, if you understand web design, then freelance orders in this niche will be your easiest way to make good money.
Can I make $2000 a month through blogging?
Yes, you can make $2000 a month through blogging by monetizing your blog through advertising, affiliate marketing, and sponsored content.