Are you thinking of earning some extra cash online? Perhaps you have thought of achieving this through transcription since you already have a laptop and your typing skills are quite impressive. Before you get started, though, you wonder, "Are transcription jobs worth it?"
Transcription jobs are worth it if you want to earn some extra money. Plus, if you want to make full-time employment out of transcription, you can make good use of these jobs to get the experience you need.
However, are they worth it? Are the jobs legit or a scam? To find out more about transcription jobs and what they entail, keep on reading.
Are Transcription Jobs Worth it?
If working from home, setting your schedule, enjoying the freedom of managing yourself, and increasing your earning potential is all you need, then you can do online transcription. The good thing is, you won't need any joining fees for the online sites providing these opportunities.
Besides a side hustle, you might want to build a long-term business, and transcription jobs will help you achieve that. How? With enough work experience, you have chances of earning great money since you can now work directly with a client.
However, like any other business field, transcription also has competition. This means that you have to provide quality work every time you get an offer. What's more, as a freelancer, you don't choose the clients to work with; they choose you.
Remember, for a client to offer a vast pay, they will look at your work experience and work ethic.
Therefore, transcription jobs are worth it since they pave the way for much greater opportunities. The platforms will not only teach you and allow you to earn some money, but you will also gain experience that will help you along the way.
Are Transcription Jobs Legit?
Yes, transcription jobs are legit. You get legitimate work, the sites don't request for joining fee, and there are real audio and video files to be transcribed.
Therefore, whenever you think of transcription jobs, think of them as real opportunities for you to make money, as long as you provide the needed service. Furthermore, you rarely come across weird requests from transcription sites, such as a specific deposit of money to get the job or any other thing.
So, you can trust transcription jobs to be legitimate.
However, always keep in mind that the field is very competitive, and making it great in the industry isn't an overnight thing. Having great grammar and spelling, admirable typing skills, and speed is no longer enough in this market.
Thus, be prepared to up your game as you consider diving into transcription. Other than typing great grammar and spelling fast enough, what else can you offer? If you don't know how to take care of bad audio, timestamp a file or track and listen to two speakers or more at the same time, then train on that, get the technical skills and stay ahead of the others.
Therefore, since transcription jobs are legit, why not offer real and quality services in the competitive field?
Can You Really Make Money Transcribing?
You can make money transcribing. Whether you want to start a new career in transcription or simply get some quick cash, you can earn money from transcription.
However, keep in mind that the amount of money you can make through transcription isn't fixed. Several factors determine the amount of money you can make per hour, such as;
The transcription company.
The specific client within a company.
Your speed.
Your accuracy.
Therefore, keeping in mind that the above factors play a role in your hourly pay, you can do your part by ensuring you produce quality work. To achieve this, you need to have the right equipment, invest in a foot pedal, and great transcription software to improve your efficiency.
You might end up making a full-time career out of transcription; who knows?
The good thing is, you can get jobs from numerous online transcription companies. Also, both beginners and experienced individuals in the field have the opportunity of making money from the jobs.
Transcription Jobs Worth Doing
If you want to venture into the transcription field, you can consider the following sites to get the jobs worth doing;
1. TranscribeMe
If you are a newbie in this field, you can take advantage of this platform. Even with no previous experience, you can still earn here. If you have some law or medicine background, you are at a greater chance of earning more.
Furthermore, you will have a less tedious job since the clips are 1-2 minutes long.
To get started with TranscribeMe, simply register, and complete the exam. You will wait for the response within 12 working days.
Also, you can expect to earn anywhere between $15-22 a day and get the payment via PayPal.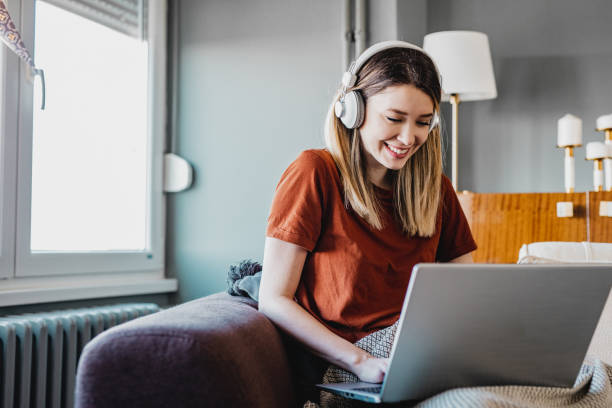 2. GMR Transcription
This is a transcription site available for US residents only and does not require you to have any previous experience. To qualify, you need to have a foot pedal, good internet connection, MS Office, and over-the-head earphones.
There is an exam that you will take, and once you pass it, you will transcribe a 2-hour audio file before getting started with payable work. Furthermore, there is a monthly requirement of transcribing at least 4 audio hours.
You can expect to get a pay of $0.70-1.25 for every audio minute. The mode of payment is either through direct bank transfer or PayPal.
3. Daily Transcription
This is another transcription site fit for beginners with a typing speed of at least 50wpm. Also, they should be US and Canada residents only and should be of legal age.
The good thing with Daily Transcription is that you can expect a good pay rate, thanks to their clients such as Bank of America, and the US Air Force, among others.
When you pass the tests, you can get the job and earn around $0.75-0.85 for every audio minute.
Therefore, since work availability here is high, the jobs are worth it.
4. SpeakWrite
If you already have at least a year's experience in transcription, you can get worthwhile jobs on this platform. Remember, the work availability here is high.
Also, the opportunities are only available for Canadian residents, with a minimum typing speed of 60wpm.
Besides, if you have a background in law, you are at a greater advantage since their clients are from sectors such as legal and government sectors.
Another important piece of equipment you must possess to qualify is a foot pedal. You must take care of your accuracy level since the least expected is 90%.
On this platform, if you want to keep working, the monthly minimum hour requirement for work is 15 hours. You can expect to earn $0.005 for every word. There are shifts with a 10% bonus too.

5. Transcript Divas
Individuals with previous experience in this field are most preferred. However, beginners can have a chance to make money here too.
Importantly, since the industry is characterized by peak and off seasons, you can prepare for this.
Once you are done with your transcription job, you can expect a pay of around $0.84 to $2.98 for each audio minute.
Therefore, if you want a site that can pay you an amount higher than the average transcriptionist pay in the USA, you can try Transcript Divas.
 Is Transcription a Dying Field?
No, transcription isn't a dying field. You can still get audio and video files to transcribe and get your pay.
However, there is a perception that medical transcription is a dying field, and soon, the transcriptionists are about to be obsolete. How true is this?
As much as technology is improving and better services are offered, medical facilities still need these services.
Importantly, keep in mind also that advancement in speech recognition technology will be applied mostly, reducing the demand for transcriptionists. This, however, doesn't entirely mean the human services won't be required totally.
Also, there are other sectors, such as the legal fields which still need transcriptionists. Thus, transcription isn't much of a dying field. If you want to make money through transcription, you can also venture into the legal world.
Frequently Asked Questions
Is it Worth Being a Transcriptionist?
Yes, it is worth it being a transcriptionist if you want some extra money and also enjoy doing a job that offers flexibility.
Some of the people who can benefit from such jobs are stay-at-home moms.
Also, if you want full-time employment in transcription, you can gain experience through transcription jobs.
Are Transcribing Jobs Good?
Yes, transcribing jobs are good. They help you earn some extra money. Also, if you are staying at home or want to work on your schedule, transcribing jobs are good for you.
Therefore, you can look for opportunities of earning this extra income from the comfort of wherever you are. With a good typing speed, great grammar and spelling, with the right equipment, you are good to go.
Also, extra training goes a long way in this competitive field.
You can utilize transcribing jobs for some extra money as you work weekly or even build a career out of them.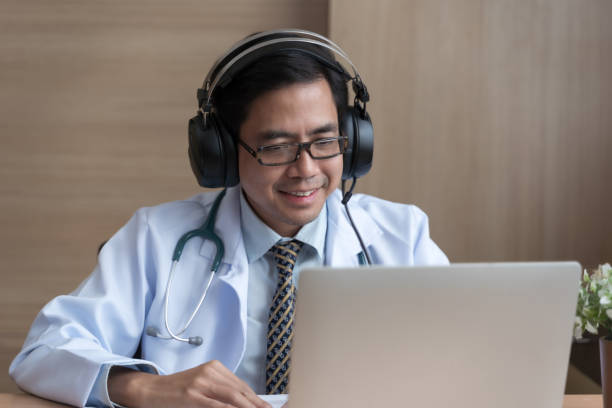 How Do You Get Good at Transcribing?
You get good at transcribing by first having the right equipment, learning touch typing, understanding what the client needs, ensuring accuracy, and do your transcription job in a comfortable environment.
You should have a good set of headphones for your transcription work, probably one with a function that cancels noise. It will help keep you away from distraction.
Also, it will help you hear what the speaker is saying despite the background noise or slurred speech.
Furthermore, to get good at your transcription job, you can employ the use of automated software to increase your speed. Another great practice that can help minimize the time you spend transcribing is touch typing.
If you don't want to keep proofreading your work over and over when done, why not be high on your accuracy level? To help reduce time, you can type and edit fast and be accurate while at it.
Moreover, when you brace yourself with whatever your client needs, from the font, style, format, file name, and so on, it becomes easier to deliver work just how they wanted and needed it. Therefore, you can enquire about these things first before starting any project.
Conclusion
One of the many ways of making money online is through transcription. At this point, when asked, "Are transcription jobs worth it?" you will have an answer to give.
Transcription as a field is highly competitive, and when you are considering it, there are a few things to keep in mind. Also, if you get training in it, you can be a step further.
The good news is, newbies and those experienced can all get job opportunities. There are platforms that are very legit and offer you a chance to make money through transcription.
Therefore, if you want to make some extra money and enjoy the flexibility of working on your own schedule, you can try transcription jobs. All the best.
Resources
How to become a transcriber?
If you are a US resident and does not require you to have any previous experience. To qualify, you'll need to have a foot pedal, a good internet connection, MS Office, and on-ear headphones.
How much can make money transcribing?
Transcribers can earn anywhere from a few cents to several dollars per minute of audio or video transcription. On average, a skilled transcriber can earn around $15 to $25 per hour of transcription work.