Have you mastered the keyboard and accuracy skills? If you possess these and other data entry skills, such as working with deadlines, you might want to pursue that career. However, are data entry jobs worth it?
Data entry jobs are worth it if you want a source of extra income or if you are interested in building a career in that field. Also, if you wish for a work-from-home job opportunity, that would be the right choice.
Also, if you have a good typing speed and skills, your accuracy level is excellent, your grammar is superb, and you are enjoying updating data into computer systems, and you can work under deadlines, then you can try these jobs.
Read on to explore data entry jobs, what they are, if they are worth it, legit, if they pay, and much more.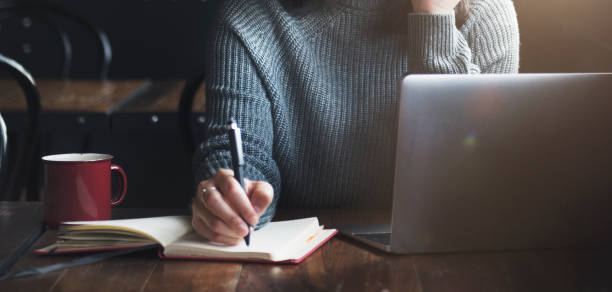 What Are Data Entry Jobs?
Data entry jobs involve the use of computers and programs to aid in data processing for documentation. Therefore, as a professional in data entry, you will take charge of entering information into databases.
These jobs can range from obtaining data through audio transcription to phone conversations and other recordings.
Evidently, data entry involves a lot of documentation, either on paper or through electronic media. In most cases, the employer determines which method you will use.
You can get a job opportunity in data entry in various sectors. For instance, you can get a position in a consultant or freelance structure. Moreover, you can decide to do it full-time or part-time.
Do you crave a job that offers you flexibility and the beauty of working from the comfort of your house? A data entry job is a perfect example to give a shot.
What Skills Are Necessary For Data Entry?
To pursue a career in data entry, you will need to equip yourself with some technological skills; be proficient with MS Office, MS Excel, and other programs. Also, you should possess organizational skills, be polite, courteous, self-motivated, give attention to detail, focus on the work assigned, be ready to work with deadlines, and either work independently or embrace teamwork.
Therefore, in a society where there is competition in different careers, you have to strive and stay ahead of the rest; you should brace yourself with the necessary skills.
In addition to the school diploma, a bachelor's degree, and other academic requirements as specified by the particular employer or company, having the skills mentioned above is key.
Furthermore, since many employers are ready to hire individuals for data entry positions, you can be sure to get an opportunity.
Is Data Entry a Good Job?
Data entry is an excellent job if you have the necessary skills; typing, accuracy, and ability to work with deadlines.
Therefore, if you want to try this career, you can be sure it is an excellent job to give it a try. It can help you raise some cash for extra money when you work part-time, or you can build and grow a full-time career in it.
Do Data Entry Jobs Pay Well?
Data entry jobs pay well; hourly wages are averagely $ 12.92 but candidates with more skills are likely to earn more.
However, there is a difference in the amount of money you will be paid based on factors such as the status or position you hold, your speed of getting the job done, and the skill level or how difficult the job is.
Therefore, whether you are performing the data entry job as an independent contractor or working as an employee of a company, you are sure to earn a moderate salary out of the task. Also, if you do it as a part-time job, it can give you the extra cash you need.
On the other hand, if you come across an organization or company with data entry job opportunities and promises to pay you huge amounts of money, you should think twice because it might not be legit.
So, the pay you get from data entry largely depends on numerous factors. Remember, your area of residence and the location of the facility where you work also matter.
Plus, the payment structures used also vary. Some rates are hourly, others keystroke per minute, while the others go for keystrokes per hour. Still, you will find others paying per piece, per audio minute, or simply per work done. This means an employer can choose any of the numerous payment structures.
Importantly, if you are doing your data entry job from home, you will likely get a lesser pay than one who does it from the office.
Are Data Entry Jobs Legit?
Data entry jobs are legit but you can easily get scammed without knowing.
It is not a surprise to hear individuals complain of being scammed online as they seek data entry job postings.
Knowing which is legit and which is not can be a challenge at times. This is because scammers might sometimes use the same site used by employers advertising legitimate data entry opportunities to lure you into non-existent postings.
There are those that might make the job postings just to get your personal information and financial details. With such information, scammers can easily commit financial crimes. Alternatively, other illegitimate data entry jobs might involve money requests or offers.
Therefore, this calls for prior knowledge to help avoid such scenarios. For instance, you can counter-check the data entry position being advertised and also research the description and roles of that particular job, such as the duties and responsibilities. A good tip is to avoid any job description which promises quick and easy money.
Furthermore, why not find out more about the particular job company offering opportunities? If you are able to verify most things about it, then it is a legit one. However, if you can't get the current employees, their address, and so on, chances are, you might get scammed.
Moreover, if you are requested to pay a certain fee for training or during any hiring stage, you might be dealing with scammers, so beware.
Therefore, data entry jobs can either be legit or a scam; you have to be very careful when making online applications regarding the same.
Which Data Entry Job is Best?
If you are an entry-level employee, the best data entry job is one that doesn't involve many skills and isn't so advanced. On the other hand, if your experience in typing and data entry is great, transcription jobs can be best. You can also try medical coding.
The following are some wonderful places you can check;
TranscribeMe
Fiverr
Upwork
Working Solutions
Captcha Entry Sites
Elance
AccuTran Global
Axion Data Entry Services
Capital Typing
Therefore, there are several companies and platforms from where you can get good data entry job opportunities. Whether you want to work from home, become an individual contractor, or become a company's employee, don't shy from giving the sites a shot.

Is a Data Entry Job Boring?
If your tasks as a data entry clerk are the same ones all year on, repetitive, and involve interaction with the same kind of products, your job might end up becoming boring.
This similar and repetitive rhythm in the workplace, with no change, has made other people consider data entry jobs to be boring.
Plus, if you are one person who loves experiencing new things, variety, and having new tasks and duties to perform daily, you might not enjoy performing a data entry job.
Also, if you enjoy the extra money you get from the job or the good pay you get from it as your full-time employment opportunity, you can do something to counteract the boredom and routine.
You can decide to play your personal music. If you are working from home, this is easy. Having something to listen to while performing your data entry tasks can be a real save from the otherwise boring and monotonous job.
Frequently Asked Questions
1. Are Data Entry Jobs In Demand?
There is an expected increase in demand for data entry personnel with the improvement of several economies. Therefore, chances are, more employers will offer these opportunities.
Therefore, whether you want to work as a part-time data entry clerk, a full-time or a contractor, you can be sure of having more chances of making extra money.
So, with the right skills and the requirements, you can go ahead and apply for any opportunity in this field you come across. You might end up building a strong career out of it; who knows?
2. Do Data Entry Jobs Pay?
There is no fixed amount of money you can expect to earn from data entry jobs. This is because there are several factors that determine how much you get paid.
Your level of experience in the field, typing skills, location of the company or work facility, and your area of residence are among the things affecting the pay you get.
Furthermore, the data entry jobs are payable through different structures.
3. Is Data Entry Easy to Learn?
Data entry is easy to learn since most of them are straightforward, you can easily get a grasp of what it entails and what is expected of you.
Plus, most job offers do not require complicated skills. With some skills in math, typing, etc, you are good to go.
However, some requirements, such as a diploma or a degree, can vary depending on the particular company or employer. Moreover, if you know how to write proper grammar, the process is even easier.
Therefore, if you are interested in data entry jobs, you can learn the basics easily. If you have an issue with typing, ensure you work on it since the pay at times might be in the number of words you type per minute.
4. How Long Does it Take to Learn Data Entry?
On average, it can take from three to twelve weeks for you to learn data entry.
Remember, your typing skills are essential here. This, therefore, means that you need to work on your speed to increase the amount of pay you get. You can do lots of practice to increase how fast you are at it.
Conclusion
Have you been wondering, "Are data entry jobs worth it?" At this point, you have learned how to make your data entry job worth it.
These are the kind of jobs for people with high accuracy levels, impressive typing skills, and great grammar. The good thing is, you can perform the tasks as part-time money-making opportunities, do them full-time, or become a private contractor.
Moreover, it is important to keep in mind that there are legit sites and companies which provide you will legitimate data entry job postings. Also, there are those that can easily scam you, meaning you need to take caution when searching for job postings online.
So, whether you want to work from home or from the office, data entry jobs are a good choice.
Also Check: Is Medical Transcription a Dying Field?
Resources:
Is data entry a real job with a good income?
Data entry can be considered a real job, as it involves the process of inputting information into a computer or database system. However, the income for data entry jobs can vary greatly depending on factors such as location, level of experience, and the specific industry in which the job is located.