Do you want to make money from your passion for photography? Do you want to know what kinds of photos are in high demand and how to get top dollar when you sell them online? In short, do you want to get rich by selling pictures? Look nowhere else!
In this piece, we'll solve the riddle of the top-selling photos and divulge the techniques for successfully selling them online. By the time you're done, you'll know exactly how to achieve success and how to transform your interest in photography into a successful business all by selling pictures.
What Pictures are Best Selling?
Even though photography is a broad and varied field, not all images are made equal. Some have the potential to earn you a solid living because they are more in demand than others. These are the most popular images on the internet right now:
Nature scenes and landscapes: With stunning pictures of mountains, forests, and waterfalls, transport yourself to a tranquil and natural environment. These photographs rank among the most viewed and most successful ones.
Iconic landmarks and cities: Showcase the diversity and beauty of the world's cities and iconic landmarks, such as prominent buildings, skylines, and monuments.
Drink and food photography: Make people's jaws water with mouthwatering photographs of delectable foods and beverages.
Portraits: Draw viewers in with depictions of actual individuals having a good time. Portraits always sell, whether they are of a family, a couple, or a single person.
Photographs that are conceptual or abstract: Push the limits of photography and create images that engage the viewer's imagination by exploring the abstract and conceptual side.
Stock images: Stock images, particularly those that may be utilized for business purposes, are in high demand. These are images that companies, marketers, and designers employ to convey a point or tell a tale.
How to Make Good Money Selling Pictures Online
It's time to discover how to sell pictures online and earn a nice living now that you are aware of which photos sell the best. This is how:
Select the appropriate stock photo marketplace: To sell your photos online, you must select the appropriate marketplace. There are other choices, including iStock, Adobe Stock, and Shutterstock. Make sure you select the platform that best meets your demands because each has its own terms and conditions, commission structures, and prerequisites.
Prepare your images for search engines: You must prepare your photos for search engines in order to gain more exposure and sell more photos. Make your photographs easier to find by using keywords and captions that appropriately represent them.
Offer premium, distinctive photographs: If you want to separate out from the competition and earn a solid living, you must provide premium, distinctive images that are unavailable elsewhere. Invest in the greatest equipment you can afford and place an emphasis on quality rather than quantity.
Create a diversified portfolio: You need to create a portfolio with a variety of themes and subjects if you want to appeal to a wide range of buyers. To increase your chances of producing good money, diversify your portfolio.
Post new and fresh content frequently: You must frequently upload new and fresh content to keep your portfolio current and relevant. This will improve sales and keep customers coming back for more.
Engage your customers: A great business is built on strong customer relationships. React to their remarks, respond to their inquiries, and provide them with valuable guidance. As a result, there will be more sales and return consumers because this will promote client loyalty and trust.
Who Stands to Gain from This Article?
This article is for photographers who desire to make a living from their hobby by selling pictures. Whether you're a novice or a seasoned photographer, you'll find helpful advice on what kinds of photos sell the best and how to list them for the highest prices online.
This post is for you if you want to make your pastime into a lucrative career by selling pictures.
Conclusion
In conclusion, anyone can sell their photos online for a profit if they have the correct information and approach. So why not make the plunge and start turning your love of photography into a successful business just by selling pictures right now?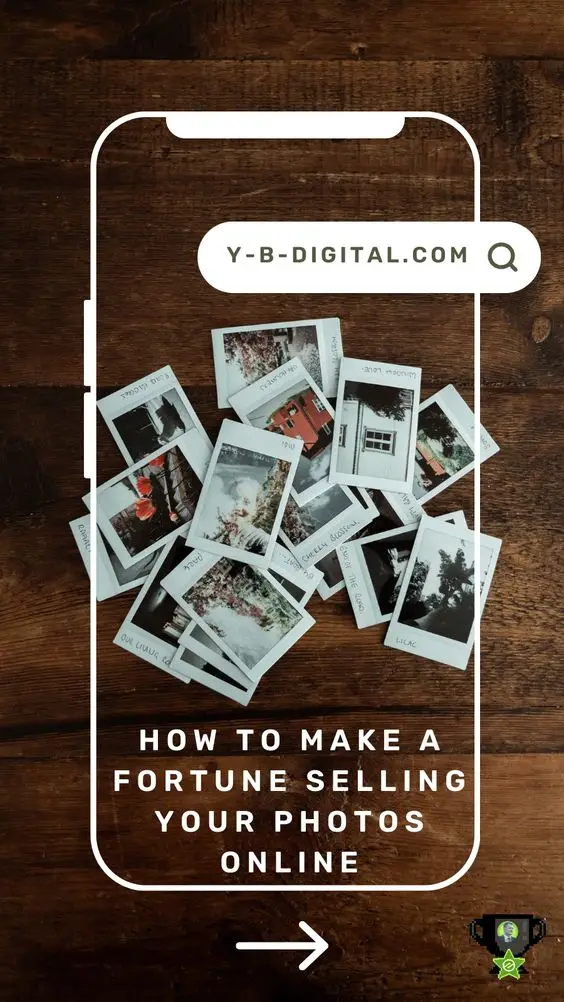 How much money can I make selling pictures online?
The amount of money you can make selling pictures online depends on various factors such as the quality of your pictures, the demand for your content, and the platform you choose. Some photographers earn a few hundred dollars per month, while others can earn thousands.