Food delivery has grown tremendously in the past year, and most restaurants are employing more delivery drivers. With increased food deliveries, uber eats has grown, allowing most people to earn an extra income during their free time.
In this post, I will answer one of the most commonly asked questions: Is Uber Eats worth it for drivers?
Uber eats is worth it if you live in a saturated market where you don't go for long distances to deliver. Additionally, it is an easy job with one payday a week where you can make up to $2000 in a month.
If you are interested in doing the Uber Eats business, read through to understand what to expect. This post will discuss how to become an uber driver, requirements, how much a driver earns and the challenges involved.
What Is Uber Eats and How Does It Work?
Uber Eats is a worldwide food delivery program that links restaurants with their clients online. Once restaurants register on the app, they customize their profiles and post foods for customers to order.
Additionally, restaurants are allowed to market their products and broaden their market reach.
Once a customer orders through the app, food will be prepared and then delivered to either their houses, offices, or any other destinations.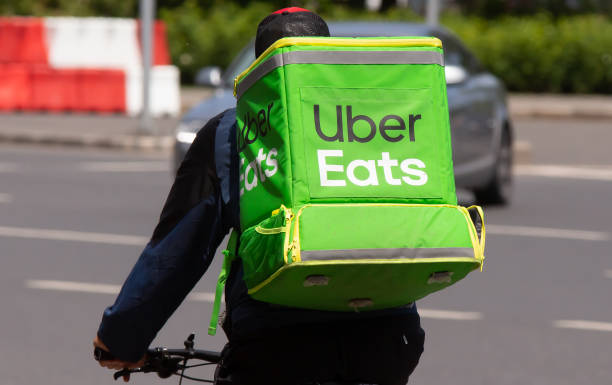 An uber driver will come in during the delivery period. After a customer makes an order, drivers will claim it. Once the order is assigned to a driver, he picks it up and delivers it to the customer.
Drivers have to maintain a good reputation with both restaurants and customers. If a driver makes a quick delivery without any chaos, customers can review his services, increasing his rating.
Also Read: How to make 2k in a month
How Do I Become An Uber Eats Driver?
Becoming an Uber Eats driver is very easy if you have the right requirements. The sign-up procedure is straightforward and can be completed online from either a laptop or on your phone after downloading the app.
Steps Of Becoming an Uber Eats Driver
1. Sign Up As A Driver
Sign up online through Uber.com. Once you type Uber.Com on any browser, you will be prompted to download the app, which is available on apple and android Appstore.

2. Register As A Driver
For this step, you will upload required documents and fill in information such as date of birth, name, and address. Uploading documents is a must for a background check and verification.
3. Set The Preferred Work Structure
The preferences include bank accounts for your payment or any other form of payment. Some of the available payment methods include Instapay and weekly withdrawals.
If you want to cash out your money instantly, you must link the app with a valid debit card.
Other preferences that can help be more effective include opting to use Google maps or Waze rather than the official Uber app.
Once that is all set up, you are ready to go, but you have to click on delivers to start receiving and claiming customer orders.
What Requirements Do Drivers Require To Register On Uber Eats?
Some of the uber requirements might vary depending on the country or location. However, generally:
All drivers should be more than 19 years of age.
Drivers should have one years' experience. If you are below 23 years, you should have more than three years of driving experience.
They should have a valid insurance plus vehicle registration
Bicycles and scooters are also allowed.
Vehicles should be less than 20 years old.
Have an eligible 4 door vehicle but can be adjusted for some cities.
After meeting these basic requirements, a driver has to pass a background check and driver screening tests for your city. The background differs slightly depending on the state of origin but generally consists of one driving record and criminal history.
It is easy for one to be disqualified as an Uber driver if found with a history of major driving violations. Additionally, people with multiple minor driving violations and anyone convicted of sexual and violent crimes will be disqualified.
How Does The Uber Eats Driver App Work?
The Uber driver app is one of the most flexible because it allows drivers to either deliver food or pick app passengers. To decide what you want to do on a given day, the shift is as easy as changing the setting and clicking your preference.
Once you make a shift from picking passengers to delivering food, orders will be sent to you. Once an order is available, you can see the amount you will make and the distance and time to get to the customer.
It is easy to get to order restaurants because it provides an in-built navigation option, but drivers are allowed to use other apps such as Google maps. Once drivers pick up deliveries, they are expected to make a door delivery, or customers meet them outside to pick up their food.
After the customer receives their food, drivers can mark orders complete by clicking the delivery icon on the app.
Is Uber Eats Worth It For Drivers?
Uber Eats is worth it for drivers who are looking for opportunities to make an extra income. The app has more straightforward requirements for deliveries, and it's simpler to get qualified compared to pick-up drivers.
However, determining whether Uber Eats will be worth it for you as the driver will depend on a few factors. If you can remain logged for a long time and the market area is saturated, it will be an excellent experience for you.
Another significant factor is whether, as a driver, you can make deliveries during peak hours because that will create a big market share. If you can deliver during lunches and dinners, it will be possible to make good money.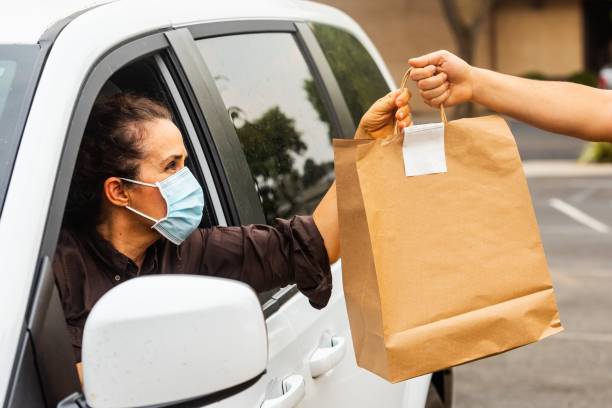 To make it worth your time, make uber eats an extra way to make complimentary cash, set financial goals to guide and put in the work.
It is also essential to do your research before starting the job and decide whether it is worth trying.
Once drivers get a hanger of the job, it is easy to see the benefits of working for Uber. The job is very flexible, and drivers can set their work preferences.
Also, joining Uber Eats makes you your own boss, and you work depending on your terms. It is easy to drive uber delivery cars; the app makes work easier, and you have access to your money every week.
What Are The Challenges Of Being An Uber Eats Driver?
Working as an Uber Eats driver has challenges you can consider before taking up the venture. Some of the common challenges that drivers mention on Uber reviews include:
1. Slow And Difficult Restaurants.
It is common for restaurants to wait until the driver gets there then start preparing food. This takes more than 10 minutes of wait, forcing the driver to lose unnecessary time.
On other days, restaurants set false ETAs making the driver wait for extra time. This affects most drivers because the business is primarily based on efficiency and the number of orders made in a day.
2. Difficulty Customers
Even though it's rare, some customers will frustrate drivers with directions. Others won't meet drivers to pick deliveries on time, keeping them for 10 minutes or more.
The most frustrating situations for drivers are not reaching a customer or encountering a customer who won't pick calls. If this happens to you, call the Uber support line for help.
If you wait for more than 10 minutes and customers don't show up, you are allowed to leave, but it's also costly.
3. Uber Pay
Other complaints made by driver's regard pay as Uber compensates pick up drivers than deliveries. Some days might be hard than others, and drivers can make very little after working for long hours.
4. Buggy App
Some days when the system is down in some areas, the app frustrates drivers. Also, if you are using an old smartphone, navigation gets hard because it is likely your app will get buggy.
How Much Do Uber Eats Drivers Get Paid?
It is hard to state a conclusive amount because most drivers work for a few hours a day. However, drivers are believed to make between $8 to $15 per hour. The amount of money you will make in a day depends on the time of your deliveries and the number of orders.
If your deliveries are made during peak hours- evenings, holidays, and weekends, you will likely make a higher net pay.
It is essential to remember that Uber does not calculate net pay depending on the flat hourly rate but how much is made from weekly orders.
Pay rates will differ on many days, and it is common for drivers to make less than the hourly rate.
How Can I Make More Money While Working For Uber Eats?
1. Pay Attention To Promotions.
Promotions like Boost and Surge guarantee extra cash once you make deliveries to areas marked red on the app. This is an excellent way to make an extra dollar or an extra trip, depending on the type of promotion.
2. Work During Peak Hours
During lunches and dinners, you can manage to reach more people because orders are swamped up.
3. Always Be Professional And Friendly
Friendly drivers are likely to get more tips and great customer reviews.
4. Driver For More Services
Sign up and be available to drive for other services if food demand on UberEats is low. When free, you can open other apps such as DoorDash or Postmates to see if you land a delivery.
Frequently Asked Questions
1. Can You Drive For Uber Eats And Uber At The Same Time?
An Uber driver can do deliveries and pick-ups at the same time. If you are already a driver, all you need to do is change your settings to delivery options.
Once you have switched options, add an activation email, and you will be able to see available orders.
2. How Much Do You Make In Week Working For Uber Eats?
The amount of money a driver makes in a week depends on working hours and market saturation rate. Drivers who work part-time can comfortably make between $300 – $500 in a week.
If you dedicate more hours, you can make more money in a week
3. Are Customers Allowed To Tip Drivers?
Yes, customers can tip drivers whenever they like. Once a driver is tipped, the money shows up in the app 1hour after order completion.
Conclusion
Most people have wondered if UberEats worth it. This post states some of the factors you can consider before venturing into the job.
Uber Eats is worth it for drivers because it offers job flexibility, easy sign-up requirements an easy way to earn extra cash. If you are looking for a way to make a complimentary income, Uber Eats gives you that Opportunity.
Some of the challenges that Uber Eats drivers face include Frustrating restaurants and customers as well buggy apps.
However, this can experience can be better for you if you remain friendly, maximize on time and promotions.
Also Read: Is TaskRabbit Legit?
Resources
Sign up on Uber Eats and start earning.
Drive for other services such DoorDash or Postmates.
Is it difficult to become an Uber Eats driver?
To become an Uber Eats driver you need to sign up as a driver, register as a driver and set the preferred work structure.
How does Uber Eats work for drivers?
Uber Eats is a food delivery service that allows drivers to deliver food orders from participating restaurants to customers. Drivers can sign up to become Uber Eats drivers by creating a driver account, completing a background check, and providing the necessary documentation.