One of the ways you can make money is through working for TaskRabbit. However, you might wonder Is TaskRabbit Legitimate?
TaskRabbit is legitimate. If you are willing to provide a certain service, this platform connects you with someone who is willing to pay to get it done.
As much as you can enjoy working easily through the platform, you might wonder how legitimate it is.
Keep on reading to discover more about this site, whether it is legit or not, how it works, and the amount you can make working with it and much more.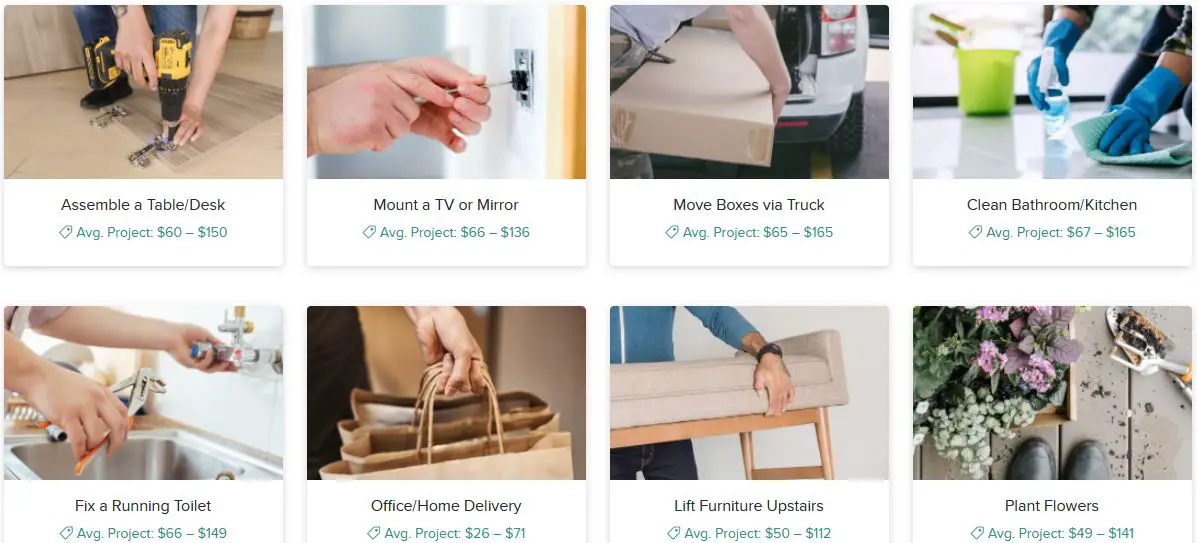 Is TaskRabbit Legitimate?
If you ever think of starting a flexible business, TaskRabbit could be the platform you need. It connects you with individuals who are willing to pay, as you enjoy setting your rates and working within your schedule.
Additionally, TaskRabbit is a legitimate business that links you with clients in need of the services you offer. The site provides background check services and also allows the client and a tasker to give a review in case of any unpleasant behavior.
Therefore, when you want to consider working with it, you should be ready to perform tasks and chores to individuals without the fear of getting scammed.
What is TaskRabbit?
TaskRabbit is a platform that connects Taskers, people who are willing to get jobs and tasks done with people who can pay for their services.
The tasks on this site are advertised as odd jobs. Through TaskRabbit, you can have a scalable business that is also very flexible and works around your schedule.
Also, you work under your schedule and set your own rates. However, there is a service fee of 15% charged on your rate.
What's more, if you have other responsibilities or a different kind of job, you don't have to worry; you can handle both since working through the platform is easy.
Additionally, the services you will provide on TaskRabbit are mostly contactless, and there are virtual ones too.
If you are worried about the pay, you will get it almost immediately and consistently.
How Does TaskRabbit Work?
When you have signed up for TaskRabbit, it has to first approve you as a Tasker, and then you can set up a profile with the different services you can offer and the rates you charge for the same. Then, you will get notifications when an individual from your area needs a task in your profile done.
Therefore, to get these notifications, you must make yourself available by setting it so in your profile. You can then offer it to the client, and after that, they can leave a review. This means that all your communications can take place through the TaskRabbit app or website.
Moreover, the platform has over 200 tasks from which you can choose. They are mostly in person, but you can also provide some virtually. Therefore, when your presence is needed in tasks such as furniture assembly, delivery, cleaning, picking up items, or being a handyman, you will have to leave your location.
In terms of the payment, the exchange is on the platform. It is through Stripe, where approval is within 24 hours. After 3-5 days, you can get the money deposited in your bank account.
Moreover, as a Tasker, you will set your own rates but will have to pay a 15% service fee. After all, the platform has to generate some revenue. Importantly, to help you know the rates you can charge for the services you will provide, check the market rates.

Is Working For TaskRabbit Worth It?
TaskRabbit is worth it if you want to enjoy flexibility. It allows you to set your own schedule, choose the services you want to offer, and charge your own rates too. If these are some of the things you crave, you can sign up.
Moreover, if you want a side job, you can consider working for TaskRabbit. Importantly, to get a more scalable business, you will have to inject more effort into your job.
However, don't forget that before you decide whether or not to work with TaskRabbit, you must consider some factors, such as your location. Therefore, don't be quick to sign up before considering whether it's worth your time.
Is TaskRabbit a Good Way to Make Money?
Whether or not TaskRabbit is a good way to make money depends on the amount you need to make or the target you have in the end. However, one key thing is that it is a good way for making money if you want to enjoy freedom deciding how to work around your time.
If all you need is a small amount of money once in a while, this might not be the platform that gives you that. Besides, if you want a job that pays for the time you spend by just showing up, then it isn't TaskRabbit.
Therefore, deciding whether or not TaskRabbit is the place for you to make money lies on you, not the platform. Depending on the amount you want to make, your willingness to perform the tasks, and the time you have set aside for this as well as the rates you charge, it can either make you the money you want or not.
How Much Do You Make On TaskRabbit?
When working with TaskRabbit, you will set your own rates but also has to ensure you are within the limits of the going rates for the service. This, therefore, means that the money you will make from the platform will vary from one Tasker to the other.
Moreover, the particular service you offer and the location are key in determining your charge rates.
Importantly, you will charge your rates hourly. So, ensure you first check out what rates your service is going for and place yours around there.
Also, keep in mind that reviews will help you get people who need you to perform a task for them. Therefore, do not overcharge since you will not get any reviews, and with no reviews, there are minimal chances of having takers.
Who is TaskRabbit Tasker?
A TaskRabbit tasker is the service provider in the platform who is usually paid for the service offered. The Tasker is usually linked with the person who is willing to get the tasks done.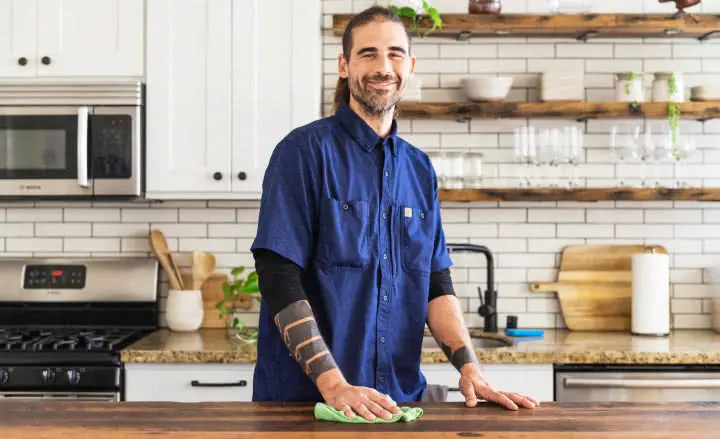 As a tasker, you have the privilege of setting your rates and deciding how you want to operate the business. Also, you enjoy the flexibility that comes with it.
If you are already excited about the TaskRabbit tasker, you might wonder how you can become one.
How Do I Become a Tasker?
You can become a Tasker through the following steps;
1. Signing up
Since TaskRabbit is an online platform, you will need to have an account to work with it. To help you sign up, simply download the app Tasker, either from Google Playstore or App Store.

2. Building a Profile
This is the point where you sell out yourself. If you are experienced in a certain field of interest, you can choose a service to offer in it. Don't forget to include some information on the experience you have.
Moreover, adding a picture to your profile helps build it. With a very good photo, you have greater chances of earning double compared to those without.
A client might need to know who to expect to offer the service, hence a clear photo of your face can help do the trick. Plus, having a plain background when shooting is essential too.
3. Verification of your eligibility
The platform will verify how eligible you are for the specific task you will be providing. Some of the requirements include; an age of 18 years and above, a social security number, licenses and certifications for tasks that need them.
Therefore, TaskRabbit would want to know that when given the job, you can get it done. The licenses and certifications can help them gauge this.
4. Payment of a registration fee
To avoid individuals who will visit the platform, check it out and leave, TaskRabbit has placed a registration fee for the Taskers. You will pay it once, and it is a fee of $25.
However, if you don't have the cash, you might be left out even though you wanted to get some tasks done. Plus, the fact that you have paid the registration fee on TaskRabbit doesn't mean you will automatically make money and recover it back.
Therefore, if you really are interested in working with TaskRabbit, ensure you set aside some money for this fee.
5. Setting a work schedule and area.
As you had earlier seen, one of the freedoms you enjoy from TaskRabbit is the opportunity to set your own schedule. However, this might require you to analyze your situation and availability so that you don't get calls when you are held up.
Plus, when it comes to setting your area and the distance you can drive and are willing to do so, be realistic while at it. After all, one of your priorities might be providing quality services; being realistic can help.
Therefore, when you have considered your schedule and have it on your profile, you can anticipate getting notifications from individuals who need your services. At times, some may need the tasks performed right then, so be ready.
Once you are done with the above steps, you can finally start working with the platform. If you get any requests sent to your phone, be keen not to ignore them since they might be the tasks you are expected to perform. Accept them, work on them and earn from them.
Is TaskRabbit Tasker Safe?
Yes, TaskRabbit Tasker is safe.
TaskRabbit promises to secure a Tasker's information as well as any sensitive details and information they provide when registering.

Frequently Asked Questions
Does TaskRabbit do Background Checks?
Yes, TaskRabbit does background checks for the applicants.
Therefore, there must be verification before you can work with TaskRabbit. Also, you can be disqualified if you have any criminal history, a failed drug test, bad credit history, false employment history and a destroyed driving record.
What Kind Of Jobs are On TaskRabbit?
You can do anything from delivery services, general cleaning, spring cleaning, assembling furniture, becoming a personal assistant, help moving, waiting in line, research, organizing closets and much more.
In general, there are over 200 tasks you can perform on TaskRabbit. If your profile has many services that you can offer, this can increase your chances of getting more people willing to pay for them. This way, you can earn even more from the platform.
Final Thoughts
Having gone through the information above, you can get a clear answer to the question, Is Taskrabbit Legitimate? As you have read, this is a legitimate platform that connects service providers, Taskers with people who are willing to pay to get the services done.
Also, TaskRabbit gives you flexibility in choosing the services to offer, the rates to charge, and the schedule to work under. However, the money you can make here varies from one Tasker to the next, depending on the location and the service.
Therefore, if you have ever wanted to know more about TaskRabbit, how it works, if it is a good way for making money and much more, this information can help.
Also Read: Is Transcribe Me legit?
Resources
Is TaskRabbit worth it as an extra income?
If you need some extra work, you might consider working for TaskRabbit. Because it is a very flexible platform that allows you to set your own schedule, select services and charge your own rates.
How to become a tasker on TaskRabbit?
To become a tasker on TaskRabbit, you need to create an account on their website or mobile app, complete an application, and pass a background check. You'll also need to provide information about your skills and experience and create a profile that highlights your strengths.