Shein has been in business since 2008 and has grown to become one of the most popular businesses that deal in trendy, fast fashion at lower prices.
Hundreds of fashion enthusiasts praise it for its cheap price point, not to mention that it's a great starting point for those on a budget. But is Shein legit and safe?
Shein is legit and safe to use. You don't have to be apprehensive about ordering items from because they have been in business for 13 years now. It's a trustworthy and safe e-commerce business like Amazon and Walmart, with the differences being that their Recommended Retail Price is lower.
Shein offer extremely lower prices for clothing you'll find selling at higher prices in other stores, so much so that their store seems too good to be true.
But having look into it at a great depth, from reading online reviews to checking in on online community, Shein has sure tried hard to build a lasting reputation and impression as an online business.
It isn't the store to get the best clothing online because their quality isn't very great. But if you're on a tight budget you are looking for a place to get some trendy attire, this could be the best place to start.
What is Shein?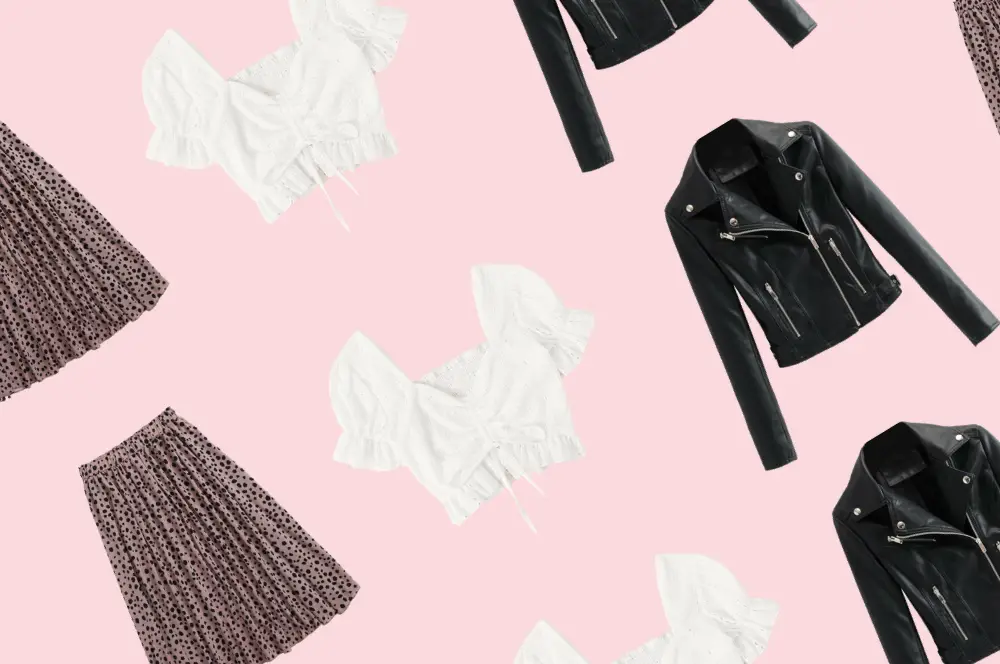 Shein is a clothing business founded by Chris Xu in 2008 in Nanjung, China. Started with the strong belief that every person can enjoy the beauty of fashion, Shein now offers on-trend styles to all people at ridiculously lower prices that almost seem too good to be true.
From 2008 to date, Shein has grown to become such a big fast fashion business with thousands of customers in Italy, France, Spain, United States, and China to mention just a few.
Shein started as a digital retailer. And while they intend to remain operational as a digital business, they do have a few physical locations that operate just successfully.  
Are Shein Products Good Quality?
Shein always has the best price point for any item in stock. Whether you need a denim for half the price in another store or a darling blouse that costs $70 somewhere else for just $12, Shein is the best place to get the deal.
That sounds good, or doesn't it?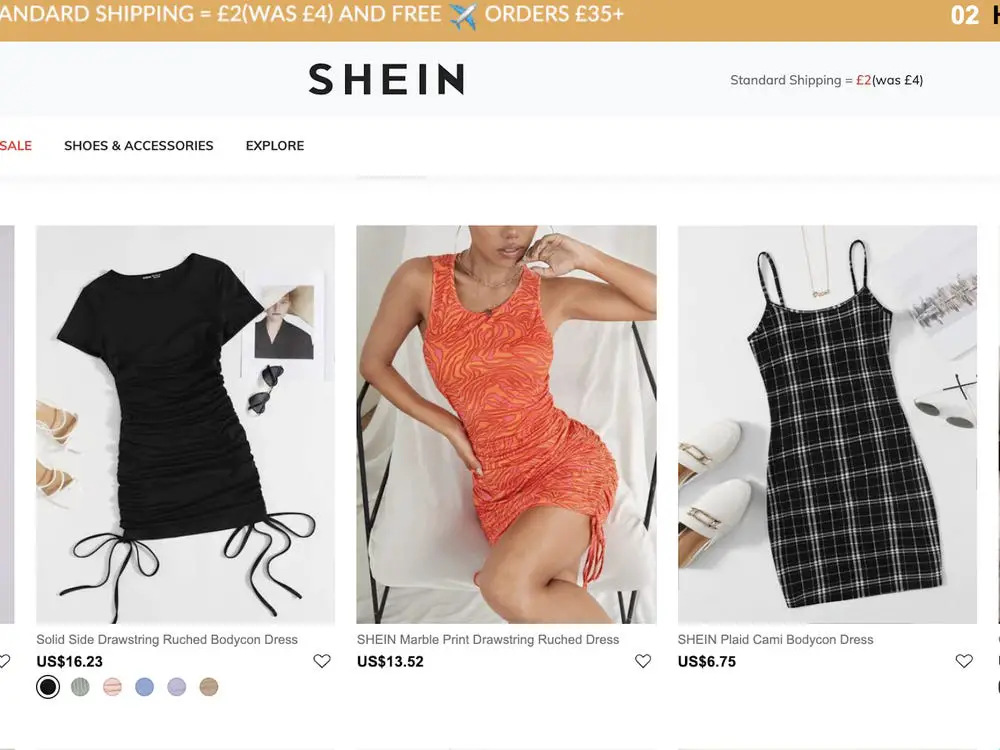 But understand this:
You aren't paying for the best quality product. You're just getting low quality, fast, trendy fashion, which, in my honest opinion, isn't really a bad thing.
To be clear, Shein usually takes the trendy, high-end items sold at higher price in serious fashion stores and ACTUALLY make a lower quality version of the same.
So are Shein products of good quality? No, they are not. But given that you are paying less for a replica that looks exactly the same as one bought from a high-end store, it might not be such a big deal.
Is Shein Safe to Buy From?
If you want the dirt cheap clothing deals across a wide selection without losing your money and credit card information to internet fraudsters, shop at Shein.
 Shein doesn't have an accreditation from BBB, and this means they don't have customer satisfaction support.
Some people have even gone as far as to claim that Shein took money from them but never shipped their products. Not to mention that Shein is a China based company, which is a country known for being untrustworthy.
Despite all these negative claims, people place hundreds of orders with Shein every day. It wouldn't have been a safe site to buy from if it stole your payment information and sold your identity online.
What About Shein Sizing Guide?
Sizing is something I take seriously when shopping online and in the local stores. If a piece of cloth isn't going to fit, I'm sure not bringing it home.
When shopping at Shein, it makes sense to consider the sizing so you can get a trendy, fashion piece that fits you well.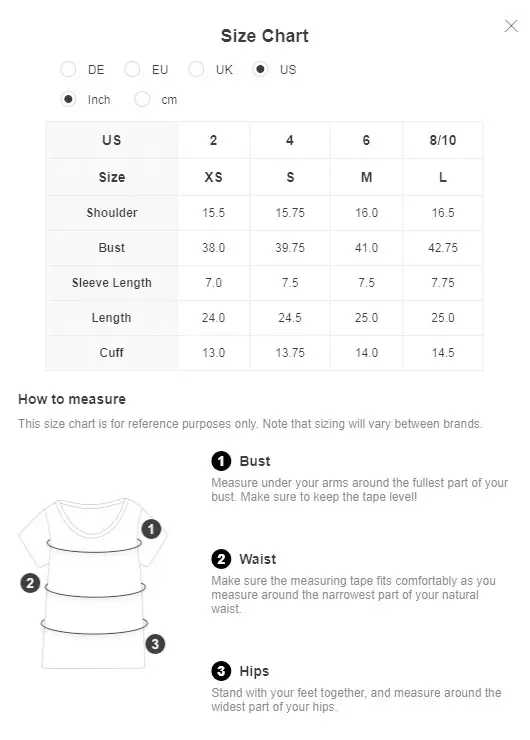 It seems to be that Shein optimizes its sizing a lot better these days. Rather than running too small or too short, they make their products in such a way that you can confidently order the standard US size.
Still, it helps to be a little skeptical so you don't end up spending money on clothes that will turn out either too small or too big.
It's often in this case that customer reviews come in handy. I like to think that when it comes to sizing, it helps to look at customer reviews to determine whether specific measurements can fit you well. It also helps to know your own measurements first so you can get the right fit before adding the item to cart.
Keep in mind that the Shein sizing isn't consistent across all items yet. That's why I can't stress how important it is to rely on the reviews and your personal measurements to choose the right item. 
How to Get The Most Out of Shein Products
There are a few buying tips that I would like you to observe so that you can get the most out of Shein. You should:
1. Consider Items With Reviews
How do you know that a product on Shein website is good enough for purchase? Well, the only way to do that is by reading customer feedback for that particular item.
Sure, you'll find so many products on Shein that don't have reviews yet. And while that doesn't mean they aren't bad, it's hard to know if you'll get the value for your money if you choose to buy it.
So I insist that you only pay close attention to the products that have existing reviews already.
Be sure to check on the comments about color, sizing, quality, material, and durability. Go the extra mile to look at the review photos posted by customers so you can compare them with the actual product photo.
2. Remember, It's About Trend, Not Classics
Here's the deal:
Shein is the place where you get trendy clothes for cheap, but there's almost no guarantee that the pieces you pick will be as classic as you wish them to be.
For the most part, some pieces you buy from this brand won't even hold up for too long if subjected to frequent laundering. So if you intend to buy a combination of attires that you'll be wearing from time to time, you're better off looking for alternatives elsewhere.
I should say that a closer look at the reviews could even help you land on great deals at a price that's too good to be true.
3. Stick With Shein Product Sizing
Finding the right attire and footwear starts with size, and that can be a challenge when you're buying something online.
Fortunately, Shein tries to make their sizing as accurate as they possibly can. It may not be perfect, but it's at least a sizing that you can depend on.
In other words, the sizes won't always be consistent, but you can find something that fits well at least 80% of the time.
Be sure to check the reviews about sizing if you're not sure.
4. Steam and Hang Dry
Some pieces will come wrinkled and unimpressive, and you're going to feel more pissed off than happy that your package arrived on time.
Even so, the products clean up really well. Just steam, hang dry, and then iron to give them a perfect look.
Shein Shipping
Like Romwe, Shein has worked hard to make sure that goods reach their customers' doorstep in the shortest time possible.
Initially, it used to be that you had to wait for about 30 days for your order to arrive. And that's because Shein shipped the goods directly from China.
However, that has changed over the years. Shein now has a number of fulfillment centers around the world, which makes shipping their products to customers easier.
Shein takes 2 to 4 days to process your order for shipping. Then you have to wait for at most 10 days for your order to get to your door, although some items may arrive as soon as within 5 days. Based on my observation, it seems that how fast it takes the product to ship to you depends on your location and how far the fulfillment center is from where you live.
One of the best features that they've added to the shipping process is the order tracking. This makes it easy for you to know exactly where your package is, making it easy for you to even estimate the possible arrival time.
For your sanity's sake, you should give Shein at most 14 days to ship the products to your doorstep.
Another benefit you get from Shein is that they will ship your items to your doorstep for free as long as you order items worth $49 and above. There are times when they run promotions in which they give their customers an offer for free shipping with no mention of minimum sales. 
From Where Does Shein Ship Its Products?
Shein ships its products from its main warehouse in China as well as from its fulfillment centers located in different parts of the world. This explains why some items take 5 days to ship and other take up to 14 days to arrive at your doorstep. 
Final Thoughts: is Shein Legit and Safe?
Shein is a legit and safe online retail store where you can order trendy clothes at a cheaper price. However, you shouldn't expect to get the highest quality, as mostly what they make and sell are a replica of the best version of designer clothing.
Their shipping time isn't as bad as it was when the business started. And the lower price for the items across different categories makes this platform for those who would like to look classy on a budget. 
One thing that's a complete turn off is that internal returns incur a fee, which, in my view, is 100% unconventional.
The return policy seems to favor those living in China and the United States, as they can return products for free provided they do it within 40 days of placing that particular order.
Is Shein safe for buyers?
Shein offers very low prices for the clothes you find in other stores at higher prices, so much so that it attracts a lot of fans. And it is absolutely legal and safe to use.
How reliable is Shein shipping?
Shein shipping reliability can vary depending on factors such as the shipping destination, the chosen shipping method, and the current global shipping situation.