Are you thinking of losing weight to get paid? Well, the platform in mind could be HealthyWage, and you are probably don't want to sign up unless you have an answer to a common question;
Is HealthyWage legit?
HealthyWage is a legit company that pays individuals for losing weight and achieving their goals in that line.
From the first page of the Heathywage site, Kristin tells her success story. She took part in HealthyWage challenges and maintained a healthy diet losing 114.0bls in 12 months. In the end, she won $4,000.
Others like Kristin have also told their stories of success. However, how does it work, and can you really make money from it? keep reading to explore.
Since most individuals rarely stick to the diet programs or exercises that are essential in weight loss, some might feel as if HealthyWage operates like a gambling company.
However, it is a legit company that gives you an opportunity to get paid for achieving your weight loss goals. Many users will fail to meet their target and would have to pay, earning the company money. This makes them question how legit the company is.
Well, there are reasons to believe it is not a scam. For instance, the longevity of HealthyWage can help clear some doubts. It has been operating since 2009.
Furthermore, the money the company earns from individuals who fail to get to their health goal mark is channeled towards areas like payment of other challenges.
Also, the company doesn't rely on this money only for their cash flow but has partnerships and sponsorships, which help make more money.
When you join HealthyWage, you control the results of your weight loss; the decision of putting in effort and sticking to the plan entirely lies on you.
Notably, the company has been featured on reputable sources such as CNN, The Wall Street Journal, and The New York Times.

Moreover, there are success stories of participants who have used the company's system; they worked towards shedding weight and reached their goal, eventually making money.
When you hear such stories of real people with real weight issues getting real results, you can confirm HealthyWage is legit.
What is HealthyWage?
HealthyWage is a company that motivates individuals with weight loss issues by paying them money once they achieve their health goals. It allows the users to bet on the weight they'll lose in a particular timeframe.
The participants really want to lose weight through the program, and so they bet on their weight-loss ability and themselves.
HealthyWage offers better deals to those with much weight to lose. Therefore, if you have huge amount of weight you ought to lose, you have a good chance of earning through their program.
How Does HealthyWage Work?
HealthyWage works by using cash prizes for a fun and effective weight loss program for its participants. They have a platform that allows users to personalize their bets on their own weight loss.
If they succeed in achieving and maintaining their weight loss goal by the end of the challenge, they win money.
The site applies science data based on research works from the University of Pennsylvania, Harvard, and Carnegie Mellon.
Also, the participant makes money depending on the amount of weight they should lose and the timeframe for this. Keep in mind also that the minimum weight loss goal is 10%.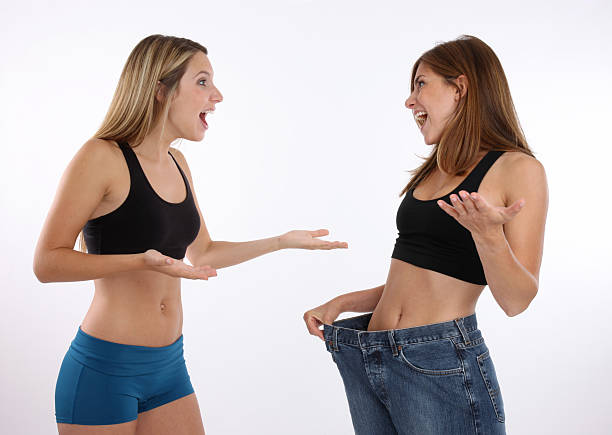 Therefore, to challenge yourself with this program, you need to sign up. You will have to feed the HealthyWage calculator all your relevant data. Such details include the amount of weight you plan to lose, the period you want to take to meet your goal, the amount of money you are willing to wager every month.
Additionally, you will enter your height, gender, present weight, and the motivation that pushes you toward weight loss.
Also, be prepared to pay a certain amount of money monthly for the period you have signed up for.
The information you provide helps HealthyWage to come up with a price proposal, which it uses to pay you once you hit your goal.
Additionally, there is a provision for an app that helps you track your progress and ensure you aim at where you want to be health and fitness-wise.
Well, the whole process isn't meant to stress you too. Rather, it is done in a bid to motivate you to work towards hitting your health and fitness target. The prize, in the end, can make you get into the activities involved, from dieting to exercising, and stretch towards the mark.
HealthyWage promotes teamwork and togetherness among participants through the challenges it offers.
Notably, not so many find weight loss easy, from the exercises to the diet plans and all the work it involves. At the same time, they wouldn't want to lose their money; they can go to extreme ends to ensure they get the prize in the end.
It is important to note that even when working with a program such as HealthyWage, ensure you are safe and lose weight that you can sustain. Plus, if you feel as if the goals in the platform are unrealistic, don't see yourself as a failure if you can't meet them.
Is HealthyWage Legal?
Yes, HealthyWage is legal and provides legitimate ways of earning money.
It pays you based on the weight you have to lose and the timeline for this.
How Does HealthyWage Make Money?
HealthyWage makes money from participants who lose their bets. Also, it gets money from paid sponsorships, partnerships, administration fees, and through the sale of aggregated data to advertisers.
Notably, the majority of HealthyWage's cash flow comes from the wager's bets. Whenever users lose their bets, the company makes money. As much as it offers some amazing cash incentives, the company assesses the odds, thereby maximizing its profits.
The platform wants the participants to win, but not all of them can, which gives it a chance to make money.
Also, HealthyWage charges a 25% administration fee on all amounts of money users win.
Also, as you sign up, you enter certain data on the platform, such as age, gender, height, etc. The app will also track your weight loss progress and how you use it in achieving your goal.
With this data, HealthyWage makes money by selling it to advertisers who find it useful after converting it to aggregated format. However, it doesn't share your name or address, so no worries.
It is evident that the company makes money in several ways other than failed user's bets.
How Much Does it Cost to Join HealthyWage?
It costs $25 per month for every 3 months. Also, if you are a team, each member pays $75. Furthermore, if you participate through your company, you have an added advantage since you pay a lower price and get extra prizes.
This joining fee is important since it creates room for you to compete for the cash prize at the end of the challenge. Usually, every challenge has a cash prize of more than $18,000.
How Long Does it Take to Get Paid From HealthyWage?
The time it takes to get paid from HealthyWage varies depending on the method of payment you choose. If you opt for receiving your prize through PayPal, it takes two to five days to process the money. Alternatively, if you go for a paper check and request for the payout, you will get it after 1-3 weeks.
Therefore, you will wait for some time to get the money prize irrespective of the method you use.
Do You Get a Refund From HealthyWage?
No, you will not get any refund from HealthyWage. This is their strict policy.
Since they aim to motivate you to lose those pounds and not quit or procrastinate, they are very strict on their no refund policy.
Also, they use the actuarial model as the basis of their pricing system, which does not allow room for refunds.
However, there are circumstances when you are allowed to postpone your challenge to a further date. For instance, if you get pregnant when the challenge is ongoing, you are entitled to postpone.
You will need to provide proof from medical personnel for the pregnancy. You have 60 days from the day you suspect to be pregnant to confirm everything through documents.
Moreover, they do not accept women who are already pregnant into the game. Such weight loss resulting from childbirth does not count.
Frequently Asked Questions
1. Can You Cheat With HealthyWage?
Yes, you can cheat with HealthyWage, but it isn't easy.
This platform has a video verification process where you validate your identity and weight. For weight, you do it at the beginning and end of the challenge.
Plus, users utilize the app to submit their verification details. Nonetheless, when taking any verification video, you aren't supposed to be in loose-fitting clothes. You must turn around to ensure you don't attach any object that can add your body weight.
The videos you send are verified by a team that requests second verification if they get something unclear.
Furthermore, HealthyWage uses weigh-in reviews, investigators, proprietary algorithms, and investigators to catch anyone cheating.
If they find out you cheated, the company will report you to law enforcement, and you get neither the prize nor a refund.
2. What Happens if You Don't Lose Weight With HealthyWage?
If you don't lose weight with HealthyWage, you will not get any prize.
Remember, you win the prize on the condition that you lose the weight you selected during your wager.
3. How Often Do You Weigh in on HealthyWage?
It is recommended you weigh in on HealthyWage at least once every week to help measure your trend.
When doing this, you should maintain the specific time of the day and the conditions too. Sticking to the schedule is important.
Therefore, your consistency matters regardless of the frequency you work with.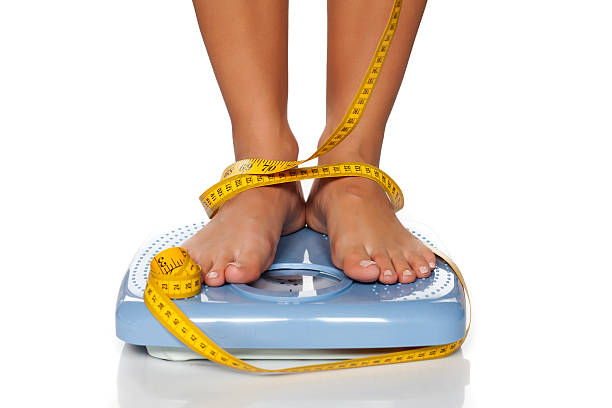 4. Can You Buy More Time on HealthyWage?
Yes, you can buy more time on HealthyWage. This is up to 6 months of extra time for you to complete the challenge.
However, when you go for this option to extend your challenge, you will pay an extra amount worth 6 months of the wager amount you put originally.
Also, buying more time means your end date is moved ahead by 6 months.
Therefore, you have the option of buying more time, but you have to pay for it.
Conclusion: Is HealthyWage legit?
Joining HealthyWage to get the motivation to lose weight is possible, and there are success stories behind the same.
This company offers incentives to encourage people to attain their health, weight loss, and fitness goals.
Also, when you join, you can either succeed at it by following the right measures such as exercises, dieting, or give up, quit, or simply don't lose weight within the timeframe you entered.
Moreover, the platform works on a no-refunds policy and does not entertain any cheating or illegal practices.
Therefore, if you want to make some money and are ready to work towards a healthier you, join HealthyWage.
Also Read: is DoorDash Legit?
Resources
Is HealthyWage real very expensive for new users?
It costs $25 per month for every 3 months. Also, if you are a team, each member pays $75. Also, if you participate through your company, you have the added benefit of paying a lower price and earning additional prizes.
How does HealthyWage work?
HealthyWage is a platform that allows users to place bets on their ability to lose weight. Users set a weight loss goal and a timeframe in which to achieve it, and then bet money on their success. If they meet their goal, they win a cash prize.