The amount of money you can make in a day, a week, or a month isn't something cast in stones. But if you want to learn how to make 6K fast, we have some great ideas for you in this post.
You can make $6,000 fast by dropshipping, selling your car, doing a pay now work later service, flipping expensive second hand items, and becoming an on-demand shutterbug. It's also possible to make 6K a month by liquidating your asset, becoming a driver, and delivering groceries.
None of these opportunities requires having a college degree. Really all you need to do is to identify an opportunity that would work best for you and get down to making money. 
10 Ways to Make 6K Fast Without a College Degree
In this guide, I'll explain the opportunities I've mentioned above even further. So let's get to it.
1. Start a Dropshipping Business
Dropshipping can make you 6K fast, but there's a lot of work required upfront. The approach used is similar to that of starting a blog, only you're building an e-commerce platform to sell directly to customers with the help of suppliers.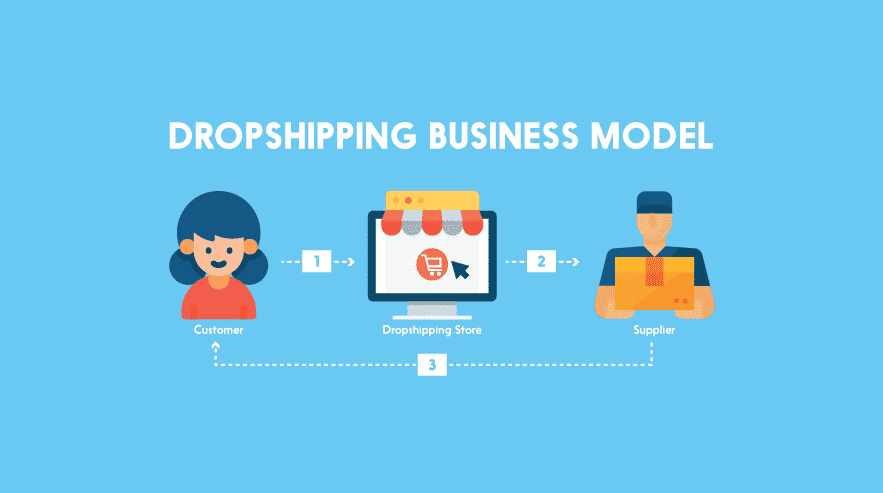 The best thing about Dropshipping is you don't own the product, which means you don't have to worry about managing an inventory or incurring warehouse cost. All you have to do is to connect customers to suppliers, and the suppliers will do the heavy lifting for you.
To be abundantly clear, you don't need to have coding knowledge to build an online store. Shopify has already build a robust platform for you, so they have everything you need to sell online.
At the time of this writing, Shopify offers a number of plans, which are as follows:
Basic plan: $79
Advanced plan: $299
With Shopify, you can make up to up to $100,000 per year on average and from $1,000 to $5,000 per month.  
2. Sell Your Car, RV, Snowmobile, or Boat to Make 6K Fast
Do you have an urgent need for money and want to make 6K instantly? Why not sell your car, RV, snowmobile, or boat
Go to your garage, identify the vehicle you don't use frequently or no longer need, and create a listing for it on online marketplaces. List them on as many marketplaces as you can so that more people get to see what you are offering.
It will take a while before getting boats or snowmobile buyers because unlike cars they are items used based on seasons. But you should still be able to sell it anywhere if you get a good buyer who is serious about making a deal.
3. Start a Pay Now Work Later Service
Has it ever crossed your mind that you can start pay now work later service and make up to $6,000 a month?
You probably haven't, but there are many people earning good money from this strategy.
The deal is simple:
This service requires clients to make payment upfront, in full or in part, and then you can get down to providing the service that you deal in.
To make more money from this opportunity, consider doing 2 tasks worth $2,500 for only $1,000. By doing so, you might stand the chance to win more clients. With more clients, you will close many deals and make $6K fast.  
Also, let clients leave reviews for your service so that other clients looking for the same service can trust what you offer.
4. Flip Second-Hand Items for $6,000
Go to flea markets and find unique items, which are worth more money but selling at cheaper prices. Buy as many valuable items as you can and sell them to other people at great profit.
Unlike driving or taking snaps, flipping is not for everyone.
To be a good flipper, you will need to be skilled in identifying, fixing, valuing, and reselling items.
Start with a single line of products before mixing the products to diversify. You can also use uSell, Swappa, and Decluttr to sell what you believe is still of great value from flea markets. If you're into selling books, flip with Zen Arbitrage to scale your income faster.
You should be able to make up to 6K by the end of the month with this idea, as long as the items you offer for sale are in good condition.
5. Become an On-demand Shutterbug
You can make 6K fast by selling the picture on your camera or smartphone. You can also interact with people out, take their photos, and sell the photos to them for cash.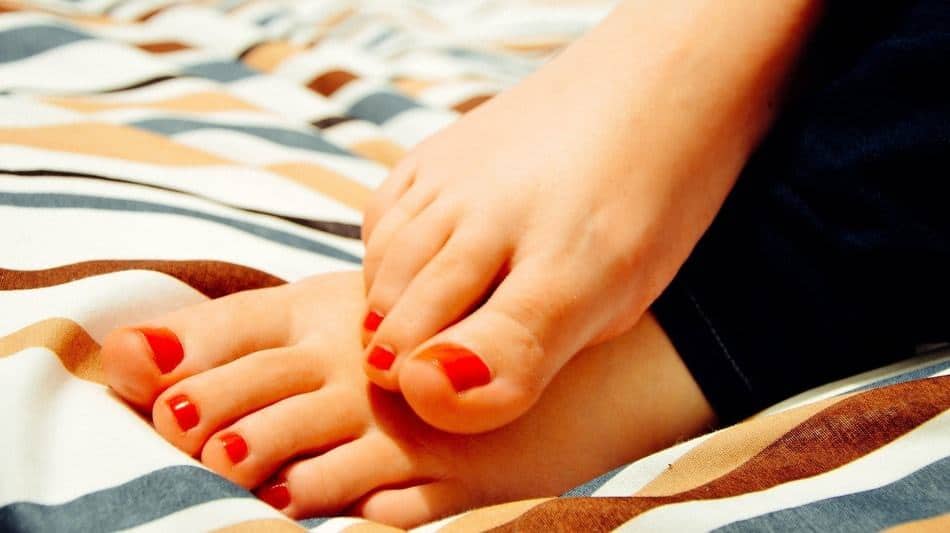 The amount of money you can charge for this service is from $50 to $75 per snap. Given such a decent rate per photo session, it should be easy for you to make up to $6,000 a month.
Considering the lowest range and we do the math, you will need to sell only 3 pictures per week for about 40 weeks to make 6K fast.
You can also use the Snapwire app available on both Google Play and App Store to earn commissions for each request and challenge you take.
These requests are usually not from individuals but Ad agencies and known Companies. If you have a gallery full of thousands of general interesting pictures, you can upload them to the app where they will be available for purchase. 
Any of your portfolio pictures earn Snapwire a 50% fee when sold but you benefit 100% from picture requests and challenges.
If you don't like the idea of sharing 50% on any sale of your portfolio, consider trying a similar app like EyeEM, Dreamstime, Twenty20, Foap, ScoopShot, or miPic.
6. Sell Some of Your Personal Items
You can always sell that which you don't use and make some cash. In case you have some clothes and shoes that you don't wear, especially the designer ones that are expensive, you can easily make money from them.
Other items that you can sell include the electronics you no longer use. You will earn good cash when you sell electronics like smartphones, big flats screen TVs, game consoles, and tablets.
We have two sites to help you dispose of these items and make cash. One of them is thredUp and the other is the famous eBay.
Both websites have a fast sign-up process with easy-to-navigate dashboards, so listing the clothes and shoes in sales is super easy.
For electronics use, platforms like Craigslist, Facebook Marketplace, or Twitter. You can also list any of the electronics on marketplace websites like Swappa, Decluttr, uSell, and Gazelle.
7. Become a Driver to Make $6,000 a Month
One of the fastest ways you can make money is by driving people to their desired destinations.
Making 6K within a short while doesn't require much of skills. Anyone who has good control of the steering wheel can manage this hustle and make 6K a month.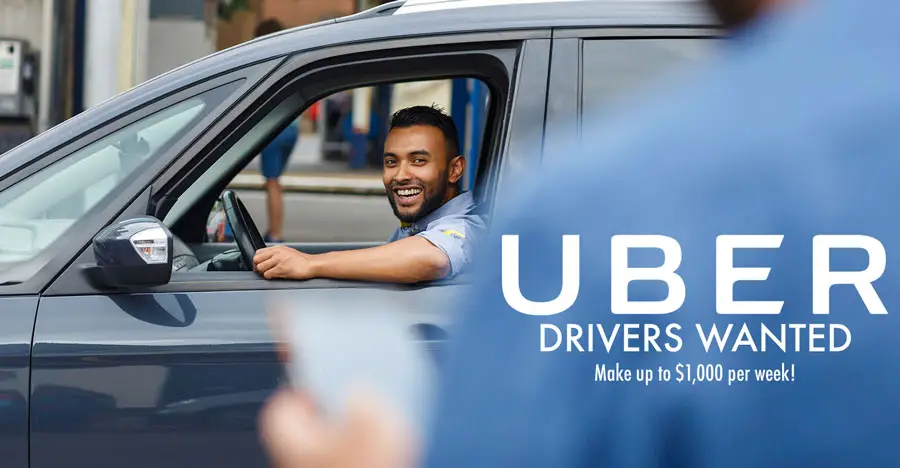 Unlike jobs that require you to have Bachelor's Degrees, Diplomas, or Certificates, driving only requires you to have a driver's license and experience.
A driver has potential earnings of $13.00 per hour. If the money is so urgent, you can work for 8 hours every day for about 9 weeks to earn the $6,000.
If you don't know where to start, we would refer you to Uber or Lyft where you can turn your car into an income producer when sharing a ride with new people.
If you don't like the idea of driving people to their destination, you can still make money with your car by investing in the GetAround program.  
8. Start Grocery Delivery
Every day, people like yourself make money by delivering groceries to customers' doorsteps. Some people do this full time, others do it part-time, and they easily report an income of $1,000 to $6,000 depending on the number of hours they work per day.
You, too, can be one of the persons that make money this way. All you have to do is to take the step forward and become a delivery driver.
Here's the deal:
People have to eat every day. And that means the delivery job will always be on demand from January to December.
So get your hands dirty, and start making money as the delivery 'guy'.
One of the best apps we would refer you to for grocery delivery is Instacart, which pays an average of $18 an hour. 
9. Become a Technical Writer
The work of a technical writer is to collect data, analyze product details from different sources and present the information in a nice, easy-to-read format. Technical write also help clients schedule plans and follow up on documentations.
This job requires you to have a Bachelor's degree in field like communication or computer science. However, that isn't often mandatory for someone who chooses to work online.
The most important thing to do to succeed as a technical writer is to specialize in a niche that you can comfortably work on. After all, your degree won't mean anything if you can't deliver results.
The average amount of money you can make from writing technical content is approximately $61,400 per year, which is equivalent to $5,110 every month.
10. Become a Data Manager 
As a data manager, you'll use business's data with the aim of understanding consumer behavior, experiences, and expectations.
It is also your duty as a data manager to keep track of a company's data system to ensure data is safe and secure.
You should be able to:
Foresee and initiate new technological integration.
Manage your time well
Demonstrate analytical skills
Ensure data security via digital security systems
Maintain data instructions and plans
Design, develop and modify data for proper analysis
Ensure quality by reviewing tables and manuscripts among others.
To be good at data management, you need to understand and be able to work with solutions such as SQL database and Python, not to mention you may need to know how to configure Linux.  
Final Thoughts: How to Make 6K Fast
As you can see, there are many ways to make 6K fast. All you have to do is to determine what opportunity would be best for you based on your personal interest and go for it. 
There's also the opportunity to scale. So it's best to combine more than one of these opportunities if you have the time and skills to do so.
Is it realistic to earn 6k a month?
Yes, there are quite a few ways to make good and quick money, even without having an education at a university. The article above outlines the top great options for earning money, where you can choose what you like.
What are the strategies for earning 6k cash fast?
There are several strategies for making money quickly, such as selling unused items, participating in paid surveys, freelancing or offering services, and creating and selling digital products.