Can you get paid to read books aloud? This is a very common question among book lovers. The good news is;
You can get paid to read out books aloud up to $500 per finished hour for audiobook narration from websites like Audio Creative Exchange, Voices and Spoken Realms . Additionally, other jobs such as editing and publishing can pay you to read books.
When you are a book lover, you take even the slightest opportunity and chance you get to read books once you come across them. Thankfully, you can make some good money when you do what you love and enjoy doing; reading books.
If you are already thinking of giving this money-making way a shot, keep reading to find out the several jobs that allow you to get the pay, the platforms where you can get opportunities to read books aloud, and much more.
5 Best Sites That Pay You to Read Books Aloud.
If you want to get paid reading books aloud, you can take advantage of any of the following sites;
1. Audio Creative Exchange
Audio Creative Exchange, ACX, is the most popular site that pays you to read books aloud. The AXC by Amazon allows you to get such money-making opportunities through the platforms like Audible and iTunes.
You can land a job as an audiobook narrator on the sites where you become an audiobook producer. However, you must have the approval of the right holder to read aloud the book for money.
Therefore, once you sign in to the ad have an account with Amazon, the rest is simple.
You get an hourly pay once a right's holder selects you to read aloud his book.  Besides, you can earn up to 20% royalties which you can split with the right holder.
2. Voices
To get started with Voices, you need to sign up for an account then have your profile. The next step is uploading the samples and demos of the service you offer.
With the samples already on the platform, you can now audition for jobs.
Remember, your hourly earning depends on how long the book you are reading aloud is.
Therefore, to become an audiobook narrator, you can consider Voices.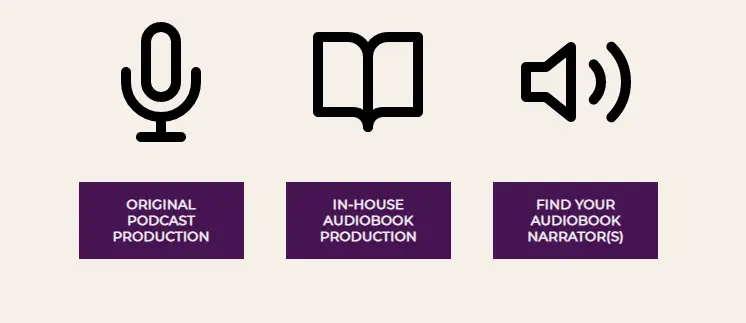 3. Spoken Realms
If you ever think of making money out of reading podcasts graphic novels, Spoken Realms is the platform you need. This community of experienced storytellers pays you for being an audiobook narrator to the site.
On this platform, you can either be paid using Per-Finished-Hour (PFH) or with royalty shares.
Whether you earn for every hour, you complete reading aloud the book or from splitting the royalties given to the author of the book, you can make this a side hustle.
4. Fiverr
Whether you are a newbie or an expert in freelancing, Fiverr is a good platform for earning money.
If you are looking for jobs that can pay you to read aloud books, this is the place to search. One of the site's advantages is that it doesn't have strict requirements.
If you are a beginner, you should be willing and ready to learn what is entailed to increase your skills in reading books aloud.
Therefore, with the needed skill in narration, you can land a job on Fiverr.
5. Upwork
Like Fiverr, Upwork connects you to clients in need of freelancing services across the world. This means that on this site, you can work from anywhere and for someone in any part of the world.
Worried that you are a beginner? You don't have to; you have the opportunity of gaining experience and eventually producing quality services for your clients.
However, there is a disadvantage of using Upwork to seek jobs in reading books aloud. If you plan on charging higher rates to increase your earning potential, you might not achieve that here. The site has several freelancers who are willing to offer lower rates.
On a positive note, though, you can attract more clients. How? Ensure you have the right profile, be professional, and upload demos in whatever niche you opt for.
With all the steps taken, you can now have clients, get the job, offer the service, and get paid for reading books aloud.
Are There Jobs That Pay to Read Books?
Yes, there are jobs that pay to read books. If you are a book lover, you can earn some money from reading books.
The following is a list of jobs which can pay you to read books;
1. Editing
An experience in publishing can land you a job in a publishing house irrespective of your location. With editing, you get to first read the authors' drafts then identify the areas where they need to work on to improve the quality of the work.
Regardless of where you live, you can read books for clients and get the pay. If you have a favourite publisher, check out the website to know if you can get a gig there.
Other than getting a job from a publishing house, you can offer book editing as a freelance service. This way, you start and grow your business.
Recently, there has been a rise in self-publishing. This means you can easily land a job on platforms such as Upwork. You will have to post your listing on the site you opt for.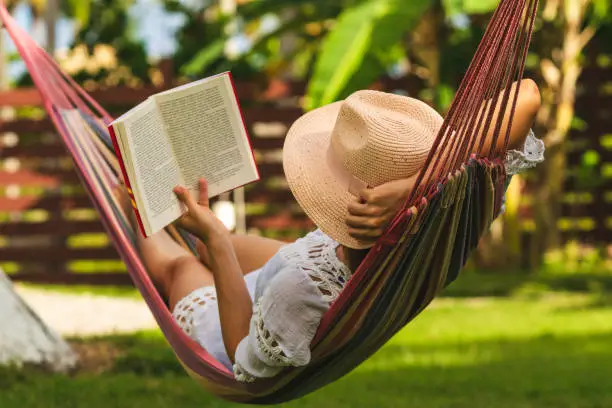 2. Copyediting
This is key for every book that gets published.
Since all publishers have to do this, you can land a job as a copyeditor and work from the convenience of your location, as long as you have a good internet connection.
However, what if you are interested in copyediting but lack the experience needed? Prove your excellence and ability in your mastery of grammar and skills in spelling.
Also, if you want to build a career out of copyediting, why not study a course in it and get the certification?
Other than checking typos, you can perform several other duties as a copyeditor.
Moreover, get ready for some research and providing sources of information if this is the job you want.
In matters of pay, there is no fixed rate, but if your services are basic, you can charge $30-40 per hour.
3. Public Relations and Marketing
Your love for reading books can prompt you to set up an agency that handles public relations and marketing matters for authors. With the skill in this, you can make some good money.
You can offer your services to self-published authors.
Your job involves promoting the books. This means that you first need to understand it, and this step also involves reading, which is something you enjoy.
Depending on the services you offer, the rates vary but you can earn up to $50 per hour.
Therefore, as a book lover, why not offer public relations and marketing services to authors and get paid?
4. Publishing
Before you get a publishing job, an author has to first trust you and the kind of service you deliver. Therefore, having a portfolio is necessary.
Here, you have to be knowledgeable in design and business, as well as key factors to having a good plot and a clean copy.
To be a step ahead, you can publish your own book first for authors to be more confident in your work.
A great portfolio and a published personal book can better your professional track record. At this point, you are ready to have your first author.
You can then get reading jobs for publishing platforms.
Remember, if you do publishing, you earn from book sales.
5. Audiobook Narration
It is not a surprise to find a person who loves books, but either doesn't love the reading process or lacks time to read. These individuals still appreciate the message they get from the books and opt for audiobooks instead.
When the books are in this form, they can easily play them on their vehicles as they commute to work or listen to them while performing chores such as cooking.
This, therefore, means that to get to this kind of audience, authors and publishers should get their work on iTunes and other sites that allow audiobooks such as Amazon's Audible.
Similarly, this is also an opportunity for you if you enjoy reading books. You can get work from a platform such as Audiobook Creative Exchange, ACX, which connects you with books that you can narrate. Other than getting gigs on platforms, you can also approach a publisher and author directly.
Frequently Asked Questions.
1. How Much Do Book Readers Get Paid?
The payments of an audiobook narrator differ with experience, publisher and the type of publication. New narrators are likely to earn $50 per hour. Some publishers will also pay $100 and $350 per hour to part-time narrators.
As you progress, it will be easier to make more money. Voices, one of the leading sites in the industry pays $125 per hour for recording time and $500 for each reading hour.
According to Sampling, narrators working in major cities such as Los Angeles and Network earn up to $43000 a month.
2. Do People Get Paid to Read Books Aloud?
Yes, people get paid to read books aloud. If you are good at reading and are confident you can do it, you can partner with platforms that offer this opportunity.
For instance, you can decide to work with ACX. However, keep in mind you have to involve the author or producer. You wouldn't want to infringe copyright, would you?
Therefore, you can visit the platform, check out how to become a producer. The information you will get will teach you how you can partner up with the authors publishing their audiobooks.
On charges, you can have either a flat fee or decide to split the royalties you receive with the author. In some cases, you can go for both options.
Therefore, getting paid to read books aloud varies. However, one certain and important thing is that you have to get permission from the author who holds the rights.
Conclusion
Can you get paid to read books aloud? Certainly, as you have seen, there are numerous opportunities for you to make money through reading books aloud.
From authors to publishers, you can earn greatly from reading books aloud. If this is your hobby, you shouldn't waste the opportunity.
Moreover, from book reading, you can have a side-hustle, grow your business or develop a career out of it.
There are different kinds of jobs that involve reading books, from editing, publishing, to audio narration. With the right tools and skills in reading and pronouncing smoothly, you can land yourself a job.
Also, beginners who are interested in this money-making idea aren't left out either. They can learn and increase their skills. There are sites that not only give you job opportunities but also offer a chance to grow and develop yourself.
Therefore, rather than sitting on that reading hobby, why not earn from it?
Also Read: Is HealthyWage Legit?
Resources
How do I get paid to read audiobooks?
You can get paid to read aloud books up to $500 per completed hour for narrating audiobooks from websites like Audio Creative Exchange, Voices, and Spoken Realms. In addition, you may be paid to read books for other types of work, such as editing and publishing.
How to get paid to read books for Amazon?
Amazon offers a program called Amazon Vine that allows reviewers to receive free products, including books, in exchange for their honest reviews.