Sometimes, you just want to start up something but your wallets tells a different story but I got you. This guide on the best small business ideas with little money is all you need to get going.
But lets start with a little story…..
Remembered as 'The man who broke the Bank of England' for gaining a billion dollars in one day, George Soros was not always wealthy.
The Hungarian-born hedge fund king and billionaire survived the Nazi Occupation, which saw more than half a million Hungarian Jews lose their life.
His family had to falsify their identities and conceal their background to sneak into England in 1947.
Though it wasn't easy, Soros obtained a bachelor's degree and master's degree in philosophy from the London School of Economics.
But still, he didn't just make money right away. Soros took different jobs at different merchant banks in the U.K and later in the U.S and used his savings to start a hedge fund business, Double Eagle, in 1969.
A year later, Soros used the profits from Double Eagle to establish the Soros Fund Management, another hedge fund business.
He later changed Double Eagle's name to Quantum Fund, and at the time, the hedge fund business was valued at $12 million.
However, his biggest breakthrough came in 1992, like I mentioned, when he sold $10 billion sterling pounds and made $1 billion in a day.
Today, Soros is worth $8.6 billion, according to Forbes.
But what am I driving at? Why bring up Soro's story?
Most of today's billionaires are self-made, and they started small businesses before becoming what they are today.
It's not just George Soros. WhatsApp founder Jan Koum was born to poverty in a small town in Ukraine. His family moved to the U.S, and that saw Koum develop an interest in computers.
His passion and skill saw him land a job as an infrastructure engineer at Yahoo, where he worked for ten years.
His hunger for invention saw him found WhatsApp in 2009, but it was until 2014 that he had his biggest reward when Facebook bought it for $19 billion.
How about former Starbucks CEO Howard Schultz?
Contrary to most assumptions, Schultz was born to a low-income family. He even attended college only through football scholarships and could do odd jobs to make ends meet.
His effort saw him join a then-small coffee chain by the name Starbucks, which only had 60 outlets at the time.
However, Schultz grew the coffee chain tremendously in over 10,000 locations and can now afford to rub shoulders with Elon Musk, Bill Gates, Jeff Bezos, and other billionaires.
You, too, can make it with determination, self-investing, and working smart, not working hard.
You cannot stay employed forever as no one becomes a millionaire or billionaire by getting paid a salary. You've to become a business owner, and it starts small.
According to an Oberlo study, most people are motivated to start a small business because they want to be their 'own' boss.
So, if you wish to become your 'own' boss one day, let me inspire you with the ten best small business ideas to start today!
Now, here we go!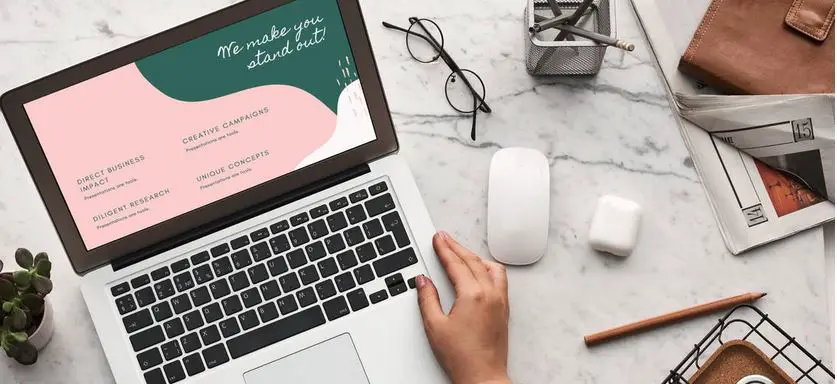 10 Best Small Business Ideas With Little Money.
1. Become an App Developer
We are living at a time where mobile apps are dictating the online sector. There's virtually an app for everything. Whether it's shopping, banking, health, mobile gaming, or dating, there is an application for all.
But are you aware that creating an app is a way to make passive income? That's right!
Many app developers earn thousands of dollars from apps they own.
Note, however, that it depends on the consumption of your app. The more people download and use your app, the likelier you are to make money.
But still, you can make apps for clients on Upwork, Angel List, Fiverr, and other freelancing sites, and they get to pay you for your service.
Today, software like Sketch, Co-Animator, and OmniGraffle make app creation easy. So, consider them.
2. Start a Cleaning Service
If you are inherently tidy and organized, this is where you can make some extra bucks. You don't need any certification or special training to get started.
You don't even need to do all the work yourself because you can hire people to work for you. That means that you also don't need to worry about paying your staff as you'll use a part of the clients' money.
But why is a cleaning service a good business idea?
Many homeowners don't have the time to clean their homes, especially in urban areas. In consequence, they prefer to hire people to do it.
Likewise, most business owners prefer to outsource professional cleaners to keep their promises spotless. So, they too are a target market.
Generally, cleaners make $20-$100 an hour on average, depending on the clients and the job.
3. Offer Homecare Services
Most people see it as a way to give back to the community, but the truth is that a home care business is very lucrative.
So many of our old folks need help to move around, do household chores, take their drugs and meals, and stay healthy.
And with the WHO projecting the global aging population of seniors over 85 years to grow by 351% before 2050, there is an increased demand for home care service workers.
So, how about you give the idea a go? You may need to register your business and get certified.
On average, you can make $25-$50 an hour offering home care service to seniors at their homes.
4. Provide Handyman Services
This is where your DIY skills turn profitable. Can you do handyman jobs like mowing, plumbing, repairs, carpentry, electric works, or installation?
Can you help people fix things around their homes and workplaces? If yes, then you should start a handyman service business.
Depending on the location and client, you can make $20-$100 per job, and it often doesn't take a lot of your time.
What if you are not handy? Should you pass on this business idea?
Of course not! I know of people who run businesses with no firsthand experience and are not directly involved in the field. Instead, they hire experienced handypersons who report to them.
So, you can also do that and become a small business owner.
5. Sell A Service
Now, this is where the opportunities are endless. If the freelance word is not new to you, you must know what I'm talking about.
As a freelancer, you can sell your skill and get paid hourly or on a project basis. That includes services like writing, transcription, graphic design, proofreading, virtual assistance, translation, web design, and music lesson, among many others.
I, for example, used to freelance as a writer on Upwork, and it used to pay my bills. I could make anything between $10 and $50 an hour, depending on the client.
Are you interested in selling a service? Visit Upwork, Fiverr, Toptal, Guru, or PeoplePerHour to start selling your skill.
6. Launch a Food Truck Business
Now that indoor dining is becoming more limited, it's time for aspiring restaurateurs to go out and look for clients. What better way for you to do that than to self-advertise and sell using a food truck?
With a food truck, you get to sell your tacos, burgers, pizzas, and a wide variety of cuisines on the go.
What's more, it allows you to respond to invitations at weddings, sports events, special parties, and other ceremonies and events.
Compared to running a physical restaurant, the overheads of running a food truck are much lower. Plus, there are mobility advantages, which means you go where the money is.
So, if you are passionate about food, get a truck and start selling your signature dish.
7. Try a Print-on-Demand Business
You can make money from your creative designs if you are a graphic designer or someone with a creative mind.
You probably have seen tees, hoodies, bags, greeting cards, book covers, or hats with unique designs.
Most of them are a product of the Print-on-Demand business model. 
While you can sell your designs on freelance sites like Fiverr, 99Designs, or Upwork, it's a brilliant idea to sign up with a print-on-demand platform like Printify or Printiful.
You only need to wait for someone to buy your design and earn your cut.  
So, why don't you give the print-on-demand business idea a thought? It could be your financial breakthrough.
8. Start A Dropshipping Business
Buying stock, store it, package it, and then ship it – that's the order of the day for most businesses.
You must agree that it is a lot of work and it's financially involving.
But what if you didn't have to do all that? What if you didn't even need money for the stock?
Well, Dropshipping offers you the advantage. You need to advertise the product and wait for the orders. You then need to pass them to your supplier for fulfillment.   
So, you get paid the retail price and pay the supplier the wholesale price as you keep the difference. That's how you make money through Dropshipping.
Are you interested? Then visit retail giants like Amazon, Aliexpress, eBay, and others to sign up for Dropshipping.
9. Run a Pet Business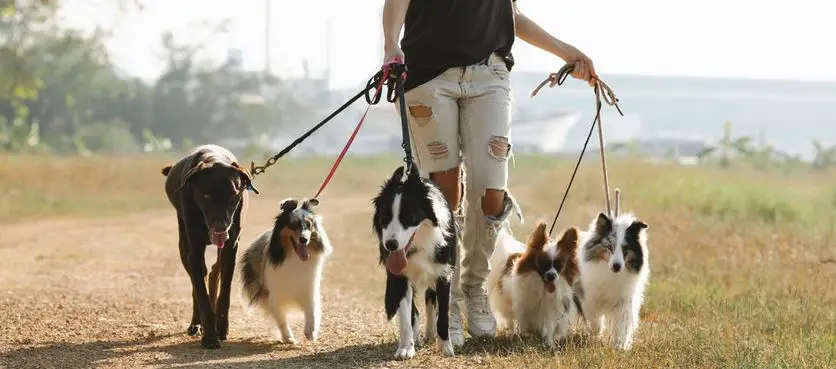 The urban community is crazy about pets, especially dogs. Yet, not all of them have the time to walk them or look after them
Others have no idea about grooming their pets, while some dog owners always look for someone to train their animal friends.
So, are you a pet guy? Do you like these four-legged little creatures and can offer any of the services I've mentioned? Then start a pet business.
Using platforms like Craigslist and Rover, you can find clients who pay $20 on average. But still, it makes sense to start sourcing for clients locally.
Make some flyers and distribute them locally or use community forums to self-advertise.
10. Become an Online Personal Trainer
If you are a fitness coach or just a passionate gym rat, you can get certified as a personal; trainer and start making money as an independent personal trainer.
You don't even need to open a studio somewhere as you can offer the service from home via the Internet.   
Even though you can use YouTube and Skype, you can make much more with a membership website.   
And to build credibility, you must be certified, and this is where I recommend ACSM and NASM, as they are among the most trusted certification bodies.
As an online personal trainer, you can make anything between $10 and $100 an hour per client, depending on what you offer.
What is the best small business to start with little money if there are no special skills?
If you do not have special skills, then there are good business options for you. For example, you can provide handyman services, as there is no need for special training.
What are the best examples of self made business ideas?
There are numerous examples of successful self-made business ideas, but some of the most well-known ones include Amazon, Airbnb, Spanx, Dropbox, and Instagram. These entrepreneurs started with a simple idea, worked hard, and turned their vision into successful businesses.