If you are well conversant with Yugioh cards, you know how their market is massive. If you prefer to make money from selling rather than collecting them, you might wonder which is the best place to sell Yugioh cards.
This Japanese trading card game has become popular after its release in 1999, with over 25 billion cards sold. Interestingly, Yugioh cards are still valuable, and you can earn fast money from selling them.
This post will show you the best platforms to sell these cards and whether or not you can make money from selling them.
10 Best Places To Sell Yugioh Cards For More Cash
Numerous online marketplaces allow you to make some quick cash by selling Yugioh cards that you don't need anymore. Plus, there, you meet a huge number of potential clients.
Some of the best places you can trust include;
1. eBay
As one of the best online marketplaces, eBay allows you to sell Yugioh cards on their site. The good thing here is that you enjoy the freedom of setting your own prices.
Other than enjoying control over the whole process of selling these cards, you get an opportunity of listing up to 50 items.
Additionally, selling these cards on eBay means paying a fee of 10% commission once your card sells.
Therefore, as you enjoy setting your own prices on the Yugioh cards for sale, you need to keep two things in mind; the prevailing market prices and the fee you have to pay eBay.
Additionally, eBay allows both the seller and buyer to negotiate on the price. Therefore, you can enjoy this provision. Remember, you are safeguarded.
So, why not consider this reputable site when thinking of selling your Yugioh cards?
2. TCG Player Marketplace
This is another good marketplace that gives you the platform for selling your Yugioh cards.
Not only do you get a chance to make some quick cash, but you get to meet a larger number of potential customers who are located in different parts of the world. With millions of active site users, you have an increased number of potential customers.
To make a sale, you only need to list your cards. However, for every sale you make, the platform gets a commission.
Furthermore, TCG Player also gives you access to a description of products, together with numerous images. Also, if you are worried about your security, well, the site protects you against fraud.
Another amazing thing about this marketplace is the fact that it doesn't charge a fee for setting up or listing your cards.
3. Game Goblins
This company looks for specific cards. If you have such a list, it buys from you. Moreover, it offers you around 65% of the value of the Yugioh cards in cash.
Additionally, the store has buyers who will grade your cards, and you will get an offer thereafter.
Also, you can opt for credit from this store. If you do this, you receive a trade-in bonus of 25% of the cash offer.
4. CardMarket
CardMarket is an online platform for selling and buying Yugioh cards. You can take advantage of this European marketplace which has a guide to help you when you want to sell.

5. Yugihetc
Yugihetc allows you to list your cards by mailing them, after which you get a notification if the company wants to purchase from you. Before mailing the cards, you have to ensure they are in the right condition and have an itemized list that helps in reviews.
Additionally, since the platform specializes in buying Yugioh cards, you have better chances of earning some money for selling to them. Moreover, if the site approves your cards, the load of hunting for customers is lifted off your shoulders.
On matters of payment, you will receive the money after the verification of your cards.
6. Card Shark
At CardShark, you get an experience similar to that on eBay. All you have to do is post your Yugioh cards, set the price, and wait for a buyer to respond.
To market yourself, you can take advantage of the ads. Use them on the selling page of your cards. Be sure to include the asking price too to help in the advertisement.
Once you make a sale on your cards, you will be paid through PayPal. This means that you need to have an account to use this site.
This platform has set a schedule on which it delivers the payment. Therefore, you can work around this to gauge when you are likely to receive your money.
Besides, out of the total amount of money you make on your sales, you will pay a 15% commission to CardShark.
One of the advantages of this site is that it ensures that both the seller and the buyer get what they want; the Yugioh card gets to the buyer, as the payment goes to the seller. What's more, your safety is guaranteed on the platform.
Also, since Yugioh is one of the card games which CardShark specializes in, you are likely to get clients on the site easily.
7. Dave & Adam's
This is another store that can help you make money selling Yugioh cards. It purchases single cards such as Ultra, Ultimate, and Secret, among others.
Furthermore, various payment options are available on the site, from PayPal, cheque, and even cash.
8. Sell2BB Novelties
With Sell2BBNovelties you can sell your Yugioh cards using two options. The first one involves viewing the prices for each of the cards. You have your basket to which you will add the ones you want to sell.
Alternatively, you can have your collection of Yugioh cards, have a flat price for which you will sell them without considering them individually.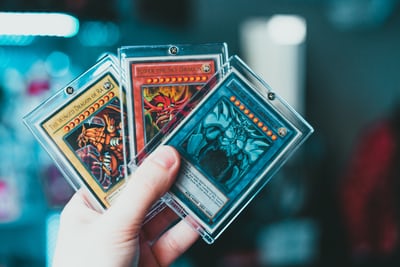 9. Card Trader
Suppose you want to make money selling Yugioh cards but spend little to nothing while at it; Card Trader is the place for you. Not only do you get access to millions of players worldwide, but you also enjoy listing your cards for sale.
10. Core TCG
You can sell your collection of Yugioh cards on this site, whether it is large or small. However, you must ensure that the cards you present for sale are in good condition; nothing bent, creased, or worn out.
Therefore, if whatever you bring on the platform is already damaged or played, it will not get accepted here.
Moreover, acquaint yourself with the Core TCG guidelines before you start selling here. This is to avoid the 20% deduction of your total amount in case you fail to abide by them.
Nonetheless, about the pay, you can get the money by PayPal, cheque, or by using a store credit.
As you have noticed, there are amazing online sites that allow you to sell your Yugioh cards and make some nice money.
However, you can also opt for your local card shop. When in need of a store near you, simply Google the terms like "Yugioh card shop near me" or "card shop near me."
The only problem is that you won't get the complete value of what your car goes for. This is because the store owners want to make some profit out of it later after reselling.
Therefore, you can settle for this easy and fast way of selling your Yugioh cards. You can go through platforms such as Quora or Reddit to find out about what others have been successful in using.
So, the next time you think of getting some money out of the cards you no longer need or use, why not pop into your local card shop first to get their offers? If not interested or impressed, go online and utilize any of the sites mentioned above.
What Influences The Price Of Yugioh Cards?
The price of Yugioh cards is influenced by their condition, sets, rarity, and playability.
Cards that are in good condition cost more compared to those that are damaged.
Furthermore, if you have a set of these cards, you have chances of making greater profits compared to one who sells them individually.
These Yugioh cards are bought in TCG sets, where they range from common to rare. Their ranking plays a role in determining the price. Also, each rarity has its own ranking.
Additionally, some cards are useful for playing in tournaments while others are not. Those that are too powerful can get banned from tournaments.
Can You Make Money Selling Yugioh Cards?
Yes, you can make money selling Yugioh cards. However, the amount you make depends on the specific cards you have.
Also, you have to be prepared for the processes involved in selling Yugioh cards, whether you decide to do it online on any of the platforms facilitating this or in your local card shop.
Also, if you have the will to sell Yugioh cards, then you can make some money out of it. It is a good side job for that extra income if you are passionate about it.
Therefore, you can get up, look for those cards with value, sell, and earn from them. If you are no longer in the game or no longer need them, why not make some money?
What Yugioh Cards Are Worth Money?
Over the years since their launch, some Yugioh cards have sold for lots of money. The following are some of the most valuable cards;
Tournament Black Luster Soldier- $2,000,000
Japanese Blue-eyes Ultimate Dragon- $421,000
Tyler the Great Warrior- $150,000
Dark Magician Girl- $50,000
Blue-Eyes White Dragon- $14,500
Morphing Jar- $7,995
Sword of Revealing Light- Retro Pack, which goes for $1.999
Amatsu-Okami of the Divine Peaks- $2,805
It is crazy how some Yugioh cards have increased greatly in value over the years, making them very expensive.
Is Selling Yugioh Cards Worth It?
Yes, selling Yugioh cards is worth it as long as they are still in demand. Plus, if you no longer play the game or need the cards but have a collection, you can grab the opportunity of selling them to have some extra cash.
Moreover, selling these cards can be worth your time and effort depending on your goal. For instance, if you want to make money out of them, why not? Remember, you shouldn't have any plans of using them later on.
On the other hand, if you have intentions of engaging in the game or the tournaments, then you rather take care of the decks you have. Don't sell if you plan on continuing with the game.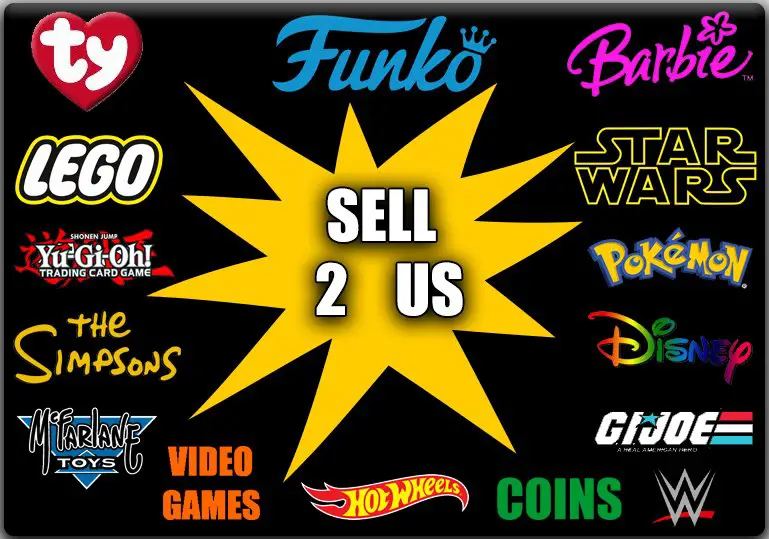 Conclusion
At times, making some money involves selling the sets of cards you have. If you no longer plan on playing tournaments and have been looking for the best place to sell Yugioh cards, then you can try any of the above-mentioned online platforms.
Other than the sites named here, you can sell your cards in a card shop near you. However, the amount you get here is not the card's real value since the store owners will want to get some profit out of it.
Also, you can make some money from this side hustle if you are patient and determined.
Also Read; 20 Legit Ways to Make $300 fast.
Resources
Is Game Goblinsbest the best way to sell Yugioh cards?
This is a good way, but there is a nuance. This company is looking for specific cards. If you have such a list, he buys from you. In addition, it offers you about 65% of the value of Yugioh cards in cash.
What are the best places to buy Yugioh Cards?
There are several options for buying Yugioh cards, including local hobby shops, online retailers such as Amazon and eBay, and official Yugioh websites such as YugiohCardMarket and TCGplayer.