Do you have a few or a collection of Pokemon cards and would like to make money from them? Owning these valuable treasures might make you want to know the best place to sell Pokemon cards.
If you have ever heard of the Pokemon Trading Card Game, PTCG, you well know how popular this card game is. However, when you no longer feel like playing them, you can earn some money from their sale. The good news is, your buyers are either online or in a place near you.
Keep reading to find out some of the best places where you can get these cards to the customer at a price and how to go about the selling process.
10 Best Places to Sell Pokemon Cards
To get that extra cash, the following is a list of places where you can sell your Pokeman cards for extra cash.
1. eBay
The beauty of selling Pokemon cards lies in your freedom of setting your own rates.
What's more, on this platform, you get access to millions of buyers who visit.
Therefore, when you opt for selling Pokemon cards on eBay, be assured you have a higher chance of getting several potential customers. Getting a listing for the cards, hence, is easier because of the large number of people.
So, to efficiently sell on this site, be keen on the details; include card photos in your listings. Add prices but check what other sellers offering to ensure you are not too high or too low. With such enticing photos and a good price, you can convert potential clients into buyers.
Moreover, on eBay, you can sell all your Pokemon cards or list the rare collections.
2.Card Market
This is a European marketplace that simplifies the sale of most gaming cards including Pokemon and Yugioh cards.
Furthermore, the selling process is easy; simply create an account, then click on sell cards. Once you are done, a list will appear, and you need to fill it. This helps with search results, where you select what matches what you have then keep on with the filling.
As much as you set the card prices on your own, there are averages of similar cards already sold on the platform.
3. TCG Player
When dealing in collectible gaming like Pokemon cards, you can take advantage of this marketplace with a card scanner that can tell the card and even estimate the price.
The good thing about this platform is that you pay no fees to list your cards. Also, marketing your cards on your account is easy. You can have details of your items, from their description, pictures, to levels of rarity.
Therefore, if you have lots of Pokemon cards and want software that quickly uploads them, you can utilize TCG Player.
4. Troll and Toad
Troll and Toad is here for you if you want a site that allows you to sell individual and rare packs of Pokemon cards. Besides, this is the sector in which it specializes, making it advantageous on your side.
Therefore, whether you want to sell individual cards or go for bulk, you can do so on this platform.
Here, personal sellers need cards worth a minimum of $30, while for those with cards with a value above $5,000 you will need to contact the site.
Furthermore, when you decide to sell Pokemon cards through Troll and Toad, be ready to follow and consult the guide before selling. On the other hand, there is a 35% store credit which you can take advantage of.
Therefore, for that bonus, to increase the chances of a buyer finding your card and possibly increase your cards' value, Troll and Toad is the place.
5. Card Cavern
This is a marketplace specializing in Pokemon online codes.
Therefore, if the cards in your possession have some codes on them, you can either redeem them online or simply sell them on Card Cavern.
To sell the codes, you can agree to send them to the site via email then earn the profit.
As much as this is a digital process, you still earn money from the sale of Pokemon codes that you don't use anymore.
Therefore, with PTCGO codes, and individual cards, you can take advantage of Card Cavern's user-friendly system to get that extra cash.

6. Sell2BBNovelties.com
This is one of the best sites where you can sell your Pokemon cards since it purchases them from you. It will offer a listing on the platform for the cards it is buying at the moment.
Importantly, it is good to keep in mind that the kind of cards the site purchases are only those that are in very good condition or new ones. Whether you have single cards, decks, boxes or packs, they can buy them.
Also, it includes the price at which it is paying for them. Therefore, if the offer interests you, go ahead and sell the cards on the site. However, before selling the cards, consider the following two options available on the platform;
Check the individual price at which each card is listed, then add to your basket those that you want to sell. You can either use the search box or the selling page links to find the cards.
Sell the whole collection of cards without considering each at a time. Also, this will go for a flat price. To view the collection listing, there is a link on the site that you can click.
7. Dave & Adam's
This is another store where you can sell out your Pokemon cards. It purchases the cards, especially the holographic ones.
If you have complete sets of Pokemon cards, or the modern and valuable ones, you are at a greater advantage since these are some of the cards the store purchases.
However, how do you know what prices the store will purchase your cards at? Simply check their online Buy list. There, you will get their up-to-date buy prices. If you are okay with their offer, sell them your cards.
Well, if Dave & Adam's agrees to buy the Pokemon cards from you, it will pay you by cash, check or PayPal.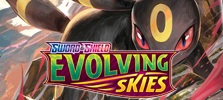 8. CCG Castle
Like Dave & Adam's, CCG Castle will also buy the Pokemon cards from you. However, their site has instructions that you will follow then send them the cards.
When they agree to buy your cards, you can decide the mode of payment you want; store credit or PayPal.
9. Craiglist
Are you wondering about "where to sell Pokemon cards near me?" Well, Craiglist is here to help you get the money without much hassle since you will be selling to a client near you.
Plus, if your set of cards aren't particularly valuable, then this is the best place to make money.
Moreover, another advantage of selling your cards on Craiglist is that you will list them for free.
If you are worried about commission charges on your sales, stress no more. On this platform, you will hear none of that.
Therefore, Craiglist is not only a site that helps you sell the cards near you, list them free of charge but also charges you no commission on the sales you make. If these are some things you have in mind, opt for the platform.
10. Facebook Marketplace
Other than Craiglist, Facebook Marketplace is another good place for selling Pokemon cards that aren't too valuable. Also, this is a site for selling cards near you.
Since the platform has both buyers and sellers, take advantage of this and list your cards up for sale here.
If you enjoy the freedom to set your own prices, you will enjoy the bonus provision on Facebook Marketplace, where you are in total control of the price you want to sell the cards at.
How Can You Sell Pokemon Cards?
With the right information on the various places where you can sell the Pokemon cards, how about you find out what the selling process entails? When you have a good collection of the cards, you can follow the steps below to get your cards to the customer;
1. Get Organized
Who doesn't like being in an orderly place? Therefore, ensuring you have a card collection that is well organized can help you increase your chances of getting clients and earning later on. Putting them in sets could help you get it right.
Remember, you have to impress them, and this is a step towards achieving that, especially when selling on platforms like eBay. What's more, when you organize your items, listing them becomes way easier since you have in mind what's in store.
Remember, though, if a site you use has set rules that govern how you organize your collection, it is good to adhere to that.
2. Sort Your Cards Numerically
Thankfully, at the bottom right of these cards, you will see some numbers. You can take advantage of them and organize the collection in this manner.
Normally, these cads have two numbers; the actual number of the card and the total number of cards contained in a set. However, there are exceptional cases where only one number is a reference to what the card is.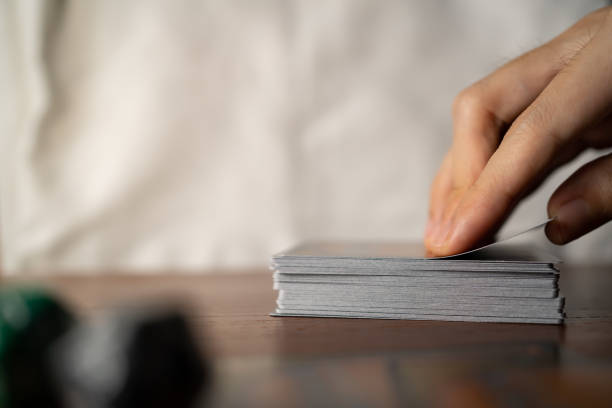 3. Prepare a List
When you are done with organizing your collection, you can have a list showing you the items you have.
Since buyers want to see your list, ensure you put down the exact items contained in it.
4. Package the Cards
No doubt you would love to have your cards safe and well protected. To help you in this, your packaging is key. Plus, you don't want to have a bent card.
You can decide to put them in protective soft sleeves and thereafter in a plastic casing.
5. Know the Value of Your Cards
One of the secrets to successful trading is knowing the worth of your items. This knowledge can help you determine the prices for which to sell.
Therefore, Pokemon cards are no different. Before you list them up for sale, ensure you know what they are worth. This can help you put a fair price on them.
For starters, you can have a look at what other sellers have set their prices at. You can check on sites like eBay to see the listing prices of other people. Moreover, there are other online tools that can help you tell the worth of your card. Take advantage of them, set a fair price, and get back the value of your cards.
Therefore, selling your cards involves a lot. However, if the platform you opt to sell has its own set rules, these steps might not apply. Ensure you work as per their instructions instead.
Conclusion
Pokemon cards are valuable and can earn you money. However, if you've been wondering about the best place to sell Pokemon cards, there are lots of options you can take advantage of.
As you have seen, online platforms make it easier for you to get your cards to the customer at a fair price. Also, if you want to sell them near you, there are sites that facilitate that.
Furthermore, if the marketplace you choose doesn't have strict requirements on how to sell the cards, there are great steps you can follow. Therefore, whether you have a single Pokemon card or a collection, you can earn from them.
Resources:
Some of the best marketplaces to sell Pokeman Cards include:
Is Troll and Toad legit for selling my cards?
Whether you want to sell your individual cards or sell them in bulk, you can easily do so on this platform. In addition, this is the sector in which it specializes, which makes it profitable for you.
Where's the best place to sell Pokemon cards?
The best place to sell Pokemon cards can vary depending on the type of cards and the condition they are in. Some popular options include online marketplaces like eBay, specialized card-selling websites like TCGplayer or Cardmarket, and local trading card shops or collectible stores.