What is a WordPress Theme?
Millions of websites are built using themes with multilingual WordPress. WordPress is the most popular CMS in the world. She is chosen by companies and brands such as CNN, Mashable, TechCrunch and the New York Post. According to W3-Tech, WordPress has a market share of 61% compared to other content management systems.
WordPress is easy to use, easy to set up without programming knowledge. The WordPress theme includes all the necessary tools to create a feature rich website.
A WordPress theme is scripts, styles, design layouts (often plugins) that are responsible for the appearance of the site and its functionality. Most WordPress themes come with multiple design layouts (demos). Users love WordPress themes because they are flexible in customization and allow you to change colors, fonts, widgets. The functionality is also built into the theme and depends on the niche and purpose of the theme.
A WordPress theme is a set of files that are responsible for the design and functionality of your website. How visitors see your site. These files and "styles" tell the browser how to render information and display it to users.
How to choose a WordPress theme?
It is important to answer these questions honestly:
Do you really need a multifunctional theme packed with tons of options, features and design options? Often the best option is a narrowly focused, niche WordPress theme.
Will you be able to cope with the operation of the theme on your own, without the help of professional technical support – install the necessary plugins, monitor security updates? By purchasing a premium theme, you free yourself from these worries.
For beginners to create a blog, we suggest choosing a free WordPress theme, for a small business owner – premium themes. They provide additional customization options and offer reliable technical support.
Also study your competitors and potential audience, this will help you finally make the right choice.
WordPress themes with built-in multilingual system
If you need a quality translation of your site, then there are many ways to do this, and not just translation plugins. Another good option for a multilingual site is choosing the right theme. So many WordPress themes have built-in translation capability. But there are many nuances, such as a limited number of languages, the need to use additional tools, price, and so on. Before you choose a theme and build your website on it, study the functionality and capabilities of all themes.
Pay attention to:
Translation files. If the content has already been translated into various languages, .po and .mo files will become suitable in its set. The list of languages is usually indicated in the description. In some themes, only the front-end of the website (front-end) is translated, and in others, the admin panel (back-end) is also translated.
Mark "Translation ready". If it is prescribed in the theme description that it is actually "translation ready", it means that a file of the .pot or .po format will become mandatory in its set. These topics do not always have a ready-made translation, but by using these files, you will be able to perform this translation offline.
Mark "RTL compatible". This means that the content actually supports right-to-left languages.
Meanwhile, translated into all sorts of universal languages, there are charitable and commercial topics. Intelligence and apparatus are just these that will allow you to save a large amount of time and money.
Scape is a progressive multi-purpose content with practically unlimited possibilities for a narrow option. With its impeccable progressive design and clean code, combined with its versatility of settings and a huge set of ready-made layouts, Scape is suitable for sites of any kind and purpose. For example, you can make a powerful website for an agency, a blog, a designer portfolio, an electric commerce site, a web developer portal, a one-page website, and much more. The excellent design of Scape will allow you to be measured for the fact that guests with mobile devices will be able to appreciate the design of your site.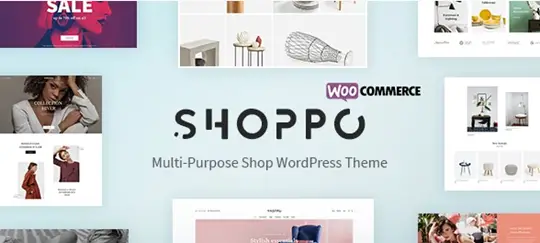 Shoppo is WordPress content for electric commerce websites. It is suitable for stores of completely different niches and directions. Shoppo comes with 7 different store page layouts. By importing from demo versions, you can save a lot of time and not resort to using code. The massive active abilities of the WooCommerce store are enhanced with add-ons. Shoppo stands out for having the RTL function, as well as using all sorts of plugins to provide the best experience when developing a website with the provided theme.
Breek is a cutting-edge blog content that delivers top speed and vibrant design. It is perfect for any blog. This is a fairly customizable content that presents you with unprecedented page loading speed and excellent SEO optimization. In order to enter configurations, you do not need to be a software developer and code aristocracy. Breek includes 11 widgets and a powerful pavement of theme options to make it easier to manage your website. Breek contains RTL help and is considered a multilingual theme that supports Turkish, French, Portuguese, Spanish and British.
By default, the WordPress CMS works in the British language, but if you want to, it is possible to translate it into one of 80 cheap ones, including Russian, Spanish, French, German, Portuguese, Chinese, Japanese and any other. All this without tasks is done through the admin panel.
The 2nd most famous WordPress content that has been downloaded by a huge number of people. Supports a special constructor to speed up development and allows you to edit the code directly in the browser. Contains in the set a huge number of plugins, add-ons and extensions, including WPML. The set contains translation files in .mo and .po format. There is help of RTL-languages.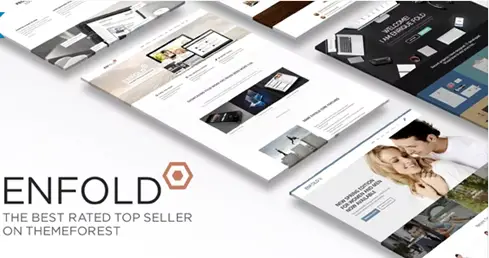 This theme has ready-made websites for all kinds of areas of work: business, design, photography, construction, eCommerce and blogging. Supported by rapid demo apparatus in 2 camarillas. Confident SEO optimization. The set includes translation into 20 languages of the world. Absolute comparability with WPML.
Multilingual site
There are many ways to translate a WordPress site into one or more languages. It all depends on many factors, including the required functionality, budget, level of translation accuracy, ease of use, availability of technical support, SEO optimization, and so on.
If you do not want to spend money on buying special plugins, then you can choose a theme with an integrated multilingual system.
In general, if there is a need for a truly professional solution, then you can give preference to paid themes. If the free ones can't provide the level of support you need, then there are solutions with WordPress themes for a multilingual site. You will definitely succeed with them.
What are the risks of using a multilingual WordPress theme free?
Using a multilingual WordPress theme that is free comes with certain risks. Free themes may not be updated regularly, leaving them vulnerable to security breaches. Also, free themes may not have the same customization options as premium themes, limiting the website's potential.