Agree, it is very convenient to surf the Internet and not constantly enter complex passwords and logins. This is often annoying, time-consuming, and just plain inconvenient. Therefore, the possibility of avoiding this is very attractive. Browsers can remember you the first time you log in and never ask for confirmation later. This is done through the use of cookies.
Most site visitors confirm the message about these files on the site without looking. But it is better to understand what it is, what information they require and whether it is safe.
What are cookies and how do it work?
HTTP cookies (also called web cookies, Internet cookies, browser cookies, or simply cookies) are small blocks of data created by a web server while a user is browsing a website and placed on the user's computer or other device by the user's web browser. Cookies are placed on the device used to access a website, and more than one cookie may be placed on a user's device during a session.
In simple words, these are short text messages that pop up on the site when you enter. These messages warn about saving information about previous logins and activity on the site. Also, these files can store information about:
– interests of the visitor, language used, font, size, etc.;
– previously viewed or saved goods or services;
– various textual information that you left;
– location, IP-addresses;
– the date and time the visit took place;
– OS version and browser used;
– clicks, transitions and activity on the site.
While visiting a website, the server automatically saves all your activity. Any of your clicks, transitions, authorizations, and saves will be recorded in cookies along with browser pages. That is, when you navigate from one site to another, the browser sends cookies in response to the transition.
Such files have different temporary formats, for example it can be temporary or permanent. Permanent files will be kept on your device, while temporary files will be deleted. What format of such files to choose can be decided by the creator of the site at his own discretion. This may depend on the type of site and its purpose. Cookies determine your relationship with the site.
Is it safe to acknowledge the cookie notification?
When notifications about cookies pop up, the question arises as to whether it is safe for your personal data. In fact, such files are just text notifications. By themselves, they cannot harm you, your device, or your operating system. Cookies can't do anything at all without your consent. But still, some danger exists.
If these files fall into the wrong hands, they can be used to track your traffic, passwords and logins, your online activity, and other personal data. This is a very important piece of information that, if in the wrong hands, can get you in a lot of trouble.
But the developers care about your security and encrypt all the information before sending it in a cookie over HTTPS. This is a great way to protect your personal data, so it's worth paying due attention to during development. And if everything is done correctly, then it will be good for you and your visitors. The creators of the site are responsible for the correct settings, and the visitors themselves decide to accept or block the use of cookies while browsing the web.
Using these files is not bad, as they can also remember important information, so it's better not to rush to block them. For example, they remember important passwords from accounts or saved goods in the store, and so on. Therefore, if you are afraid for your data, it is better to periodically clear cookies manually.
Such cleaning is also beneficial for your device as you can clear the used memory. Since over time, without cleaning, they can accumulate on the hard drive and complicate its work.
Remember to clean up these files periodically, at least on sites you rarely use.
How to do add a cookie notice to web site?
The main task of cookies is to remember your actions on sites on your device and use this to ensure the most simple and comfortable work with the site.
But for honest work, you need to warn the audience about the use of cookies on the site using a special window.
Connection:
1. Go to the site control panel in the "Settings" – "General settings" section.
2. Scroll down the page to the section "Cookies notices for site visitors" and click on the "gear" icon to set up a notification.
3. Choose a design, enter notification text and buttons, or use the default settings.
4. Click the "Save" button.
5. Enable notifications for the site by moving the slider to active.
6. Done! Your site now has a notice about the use of cookies.
When you click on the "Accept" button, the notification from the site disappears and appears again only when you open the next browser session.
How to view cookies in a browser?
Sometimes the site creators face the problem of extracting cookies from the browser after visiting. This is done quite simply. Consider the Google Chrome browser as an example.
1. Open the Google Chrome browser.
2. Click the ⋮ icon. This icon is easy to find and is located in the upper right corner of the browser window.
3. Next, go to the "Settings" menu. This tab can be found at the bottom of the drop-down menu.
4. At the bottom of the window, find and go to the "Show advanced settings" tab.
5. Go to "Content Settings". This button is located in the "Personal Information" section.
6. Next, go to "All cookies and site data". You will find this button at the top of the page. There will be a list of Chrome browser cookies and other temporary files.
7. Now you can see the required cookies in your browser. They are in the "All cookies and site data" section at the bottom of the page. Any item marked "Cookies: <number>" is a cookie.
Click on the desired item to open a list of these cookies, or click on a cookie to view its options.
Are cookies really that bad?
Before you refuse cookies, you must understand the importance of these cookies. These files are actually very useful. With their help, you do not need to constantly enter your data, passwords and logins and waste time on this. They also perform many other functions for visitors and site owners. In the article above, we told you about what they are, why they are important, how they work and how they affect the security and safety of personal data.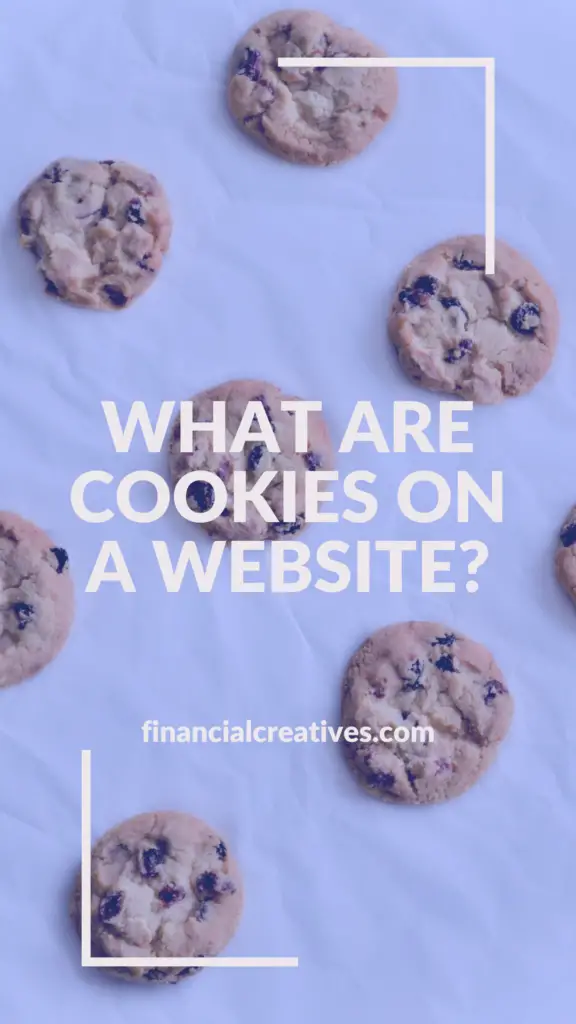 Are cookies safe?
Cookies are generally safe and cannot be used to spread viruses or malware. However, they can be used to track user behavior, which can raise privacy concerns.