Starting a new blog site requires a certain budget for hosting, domain, and knowledge to install themes, plugins, security plugins, and development.
You will have to put in a lot of effort to get your website up and running so you will need to take care of website security to protect your business.
Without a doubt, WordPress is one of the best content management systems on the market. But still, it is worth paying attention to the security of the site so as not to invite hackers to gain access to your data on the site. Therefore, we will tell you about the Top 5 best WordPress site security plugins that will increase the security level of your site and protect against hacking attempts
How to choose a security plugin for WordPress?
In order to choose a good plugin, you need to choose those that meet the following criteria:
high-quality and constant updates;
data backup;
enable file monitoring;
track login attempts and password guessing;
site of virus diagnostics.
Also, before choosing and installing a security plugin, pay attention to the number of its downloads, since the more people prefer a particular solution, the higher the likelihood of its security. Rating and reviews will help to form an opinion about the application, as well as active support from developers, updates and security fixes.
It is important to note that the official documentation documents how the plugin developers will behave if your information is leaked, the site or digital identity, security policy or privacy is stolen.
And the presence of contact with the application developer indicates that support will be provided to you in any case.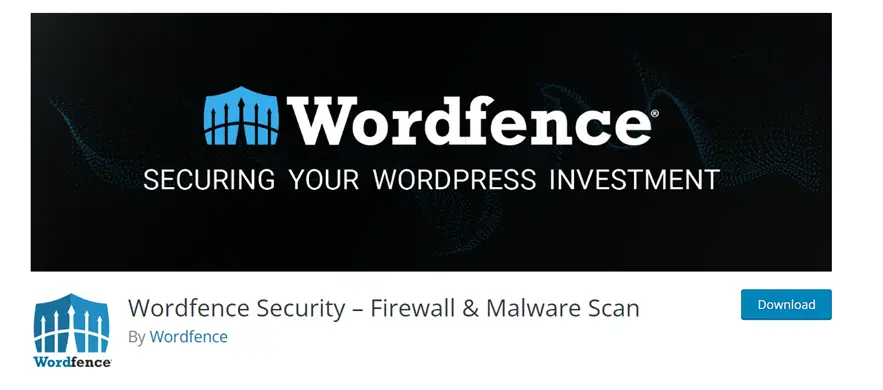 Wordfence is a very popular website security plugin as it offers powerful features to protect your website from viruses and threats.
Login page protection and file recovery are just two of the many features this plugin offers. In addition, it analyzes user behavior in WordPress and displays them as a chart.
The premium version of Wordfence offers many more features. However, it costs $99 per year for the website. They offer significant discounts on multiple purchases. Some of the key features of this plugin are:
The All in One WP Security plugin has a practical interface, expert support, and useful features.
The advantage of the plugin is that it uses visual elements such as charts. Such elements will help to easily identify all the nuances regarding security and ways to improve them.
The security in this plugin is offered at three main levels: Basic, Intermediate and Advanced.
Therefore, even if you are an experienced publisher, this plugin will definitely be a good option for you. This plugin guarantees account security, prevents hackers from logging in, and improves the security of the registration page. In addition, it protects your files and database.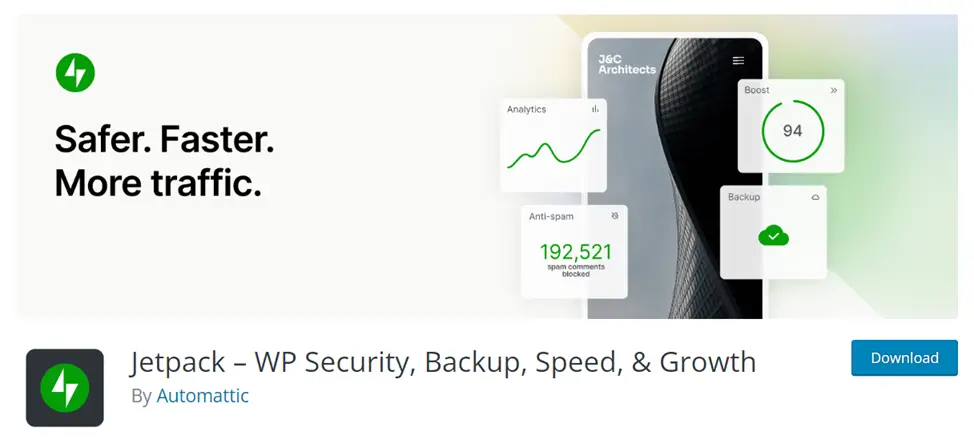 This plugin helps to improve website performance, helps to interact with social networks, gets rid of spam and helps with SEO optimization on the WordPress platform. The plugin allows you to comprehensively solve the problem of website security with the help of useful and free modules. Jetpack can save you from a major situation.
There are two formats for using plugins – paid and free, and each version has its own advantages. For example, the free version provides a high level of security and helps against malicious attacks by generating lists.
As for the paid version, it has additional security features. The cost of the paid version is $99 per year. This plugin scans for malware, backs up various sections of your site, and restores them in case of attacks.
Plugin Benefits:
If you have a small website, using the free version of this plugin can meet your WordPress security needs. In addition, by purchasing the premium version, you will be able to unlock all other features.
Premium version includes backup, spam and site protection.
Regular plugin updates are managed by the Jetpack plugin.
Jetpack eliminates the need to download other plugins. For example, it handles email marketing, social media marketing, and allows you to customize and optimize WordPress.
Jetpack is constantly monitoring the site. Therefore, if there are any problems on the site, he quickly fixes them.
This plugin has a good reputation and is popular with WordPress users. The functionality of the plugin is very wide as it protects the data library, firewall and authorization page.
BulletProof Security takes care of security while entering the page, it also prevents malicious actions and analyzes the files and action code on WordPress.
Its important advantage is protection against hacker attacks by blocking dubious IP addresses. Scanning and analysis of lines of codes that are in the main files, templates and plugins that are active can reliably protect the site.
It protects your site from XSS, RFI, CRLF, CSRF, Base64, code injection and SQL. The main rule for the effective use of the plugin is that you need to follow the latest changes and make updates. If you don't have enough features, get the paid version, which gives you more features to work on your WordPress site.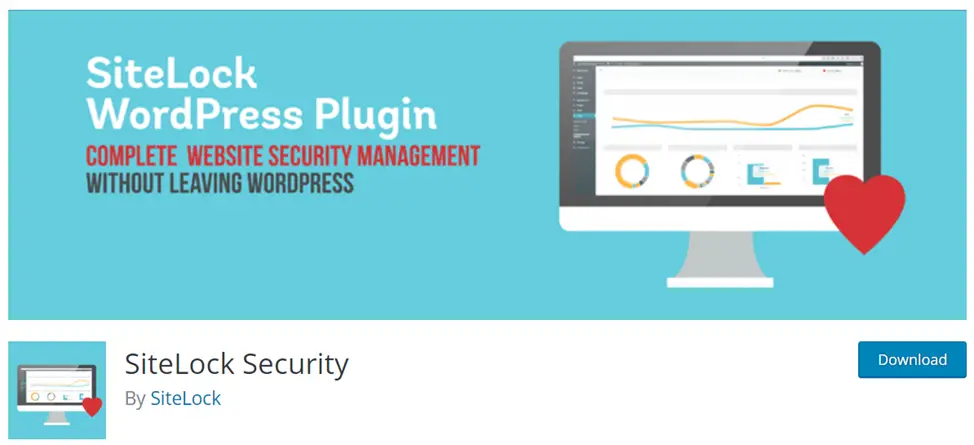 SiteLock is another company that offers DNS files to protect the site from attacks, scan the site for malicious code, and remove the malicious code from the site.
To protect and speed up site loading, SiteLock offers a DNS firewall and its own CDN network. The service offers daily website scanning, file change monitoring, event notifications, and malware removal.
All plans include basic DDoS protection, more advanced DDoS protection is available as an add-on. A corporate banner can be placed on the site, which indicates that the site is protected by SiteLock.
Safety or risk?
Many WordPress websites are targets for hackers. Even a completely new site without content, without traffic, with an updated core can be hacked by hackers and used for their own purposes.
This is due to the popularity of the platform. So every day, hackers write bots that bypass hundreds of thousands of sites and scan them for lists of vulnerabilities, and then hack and take control of the site. That's why it's so important to use a good and effective plugin for your website security.
All plugins have their pros and cons. It is also possible to combine multiple plugins, but some may work together and some may not. So choose the one that's right for you.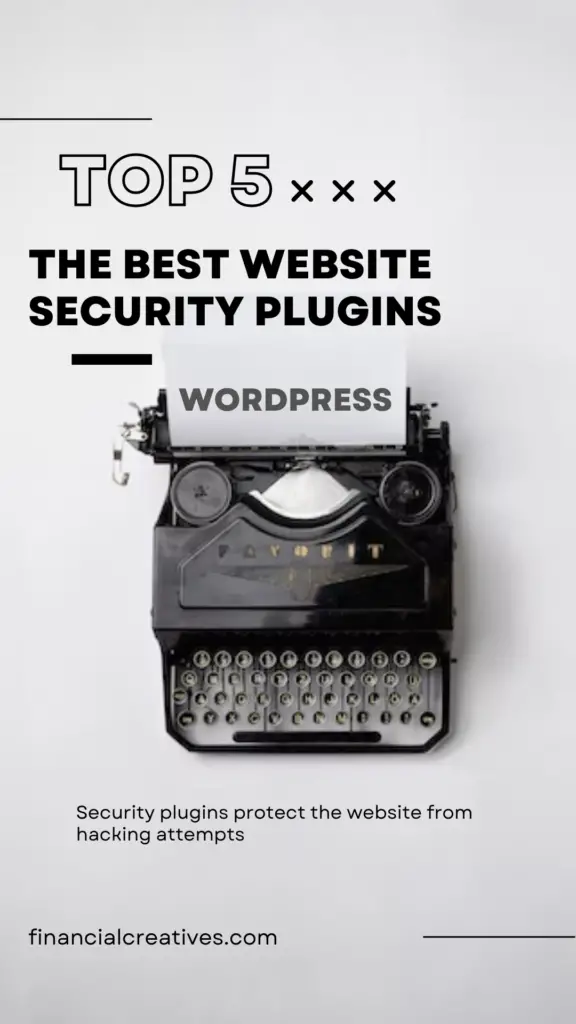 What is the best free WordPress security plugin?
There are many free WordPress security plugins available, but it's difficult to determine which one is the best as each plugin offers different features and functionalities. Some of the popular free WordPress security plugins include Wordfence Security, iThemes Security, Sucuri Security, and Jetpack Security.