Print on demand is a booming business in online marketplaces, with Redbubble being one of the platforms filled with artists from across the globe. The strong claim is that artist can sell their ideal work on this platform to buyers with the thirst to formulate self-expression. But is Redbubble legit? 
Redbubble is a legit marketplace that has been in business since 2006. The company has a responsive customer support team, a flexible pricing model, and a secure platform that buyers and sellers alike find more convenient than many newly formed niche marketplaces.
Redbubble has grown from a small platform on the web into a robust space of its kind with millions of buyers and sellers.
Given the hundreds of positive reviews based on first hand experiences, there's no doubt that Redbubble is the best place to be if you wish to buy custom or sell custom arts.
We'll get into more details about Redbubble later in this review. For now, let's make sure you know what Redbubble is exactly. 
What Is Redbubble?
Founded by Martin Hosking, Peter Styles, and Paul Vanzella in 2006, with headquarters and office in Melbourne, San Francisco, and Berlin, Redbubble has grown to become the global leading online marketplace for print on-demand products based on personalized artwork.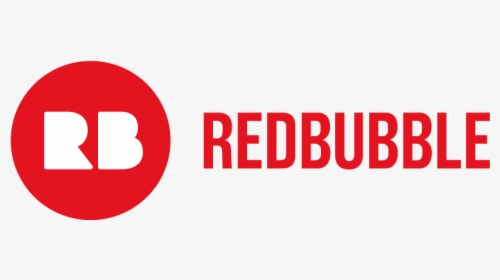 Build to operate primary online, this online marketplace gives members the platform to sell their artwork as decoration on products such as hoodies, T-shirts, skirts, and duvet covers.
Redbubble continues to grow exponentially and continues to gain trust from artists and buyers from around the world.
As of December 2020, Redbubble had about 500,000 active members and over 28,000,000 monthly visits, making it the most frequently visited marketplaces in its niche.
Artists can join Redbubble for free, but they have to own the copyrights of the arts they create and keep their prices constant. Buyers, too, can sign up for a free account through which they can place and track orders of their personalized artwork. 
How Does Redbubble Work?
Redbubble isn't just a safe and legit platform for print-on demand products. It's also an easy to navigate marketplace that allows buyer to find products they love fast and artists to get their payments on time.
1. Redbubble for Buyers
Redbubble has made the marketplace so easy to use for buyers who're interested in print on-demand products.
Here's a quick rundown on how to use the platform as a buyer:
Find an art design that you love or wish to have and add it to cart. You will get a confirmation email with the details of the item, including cost and shipping address.
A third-party printing in partnership with Redbubble gets a notice to work on your order and the process commences immediately. Redbubble does have third-party printers all over the world, so you won't lose your order or waste your money.
Shipping starts as soon as the order is complete. However, Redbubble doesn't have a definite time on when your package will reach you because they don't keep stock of t-shirts, hoodies, mugs, and other products.
Since the business doesn't have an active stock in position, every order you make will have to be custom made, and that does have a great impact on when exactly your package will arrive at your doorstep.
Also, Redbubble only ships on business days. Expect your package to delay if you ordered it a day into the weekend or on holidays.
Once Redbubble initiates your shipment, they pay the artist of the art you just bought. That way, the both of you benefit from the business.
One thing that stands out about Redbubble is that it even allows you to get a replacement if you don't like the art you receive, usually in exchange for something you think is a lot better. Or you can return the item and get your money back. 
2. Redbubble for Artists
Do you have custom-made, print on-demand arts that you would like to sell online and have no idea where to start? Or maybe you've tried other platforms and you're now looking for a better alternative to use?
Go with Redbubble.
This platform values buyers and sellers alike. So in addition to giving you a free platform to promote your creative art, Redbubble also ensures that you get your payment on time.
Redbubble doesn't charge you a subscription fee to create an account.
And given that there's no limit to the number of art that you can upload to the site, you're free to display your print on-demand design in as many relevant categories as you wish.
Because you want your artwork to grab the attention of the buyers on Redbubble, make sure you give your item a proper title and a short yet thorough description before you post it on the site. You should also use tags to help buyers find your on-demand prints easily.
Redbubble will credit your account every time you make a successful purchase, and you will need to have a minimum of $20 in your account to make a withdrawal.
Is Redbubble Safe To Sell From?
As an artist you may be worried whether it's safe to sell on Redbubble. Even with the claim that you get paid once you hit a $20 threshold, do you really earn money?
It's safe to sell on Redbubble pretty much the same way it is to buy from them. As long as a buyer buys your art, you get credit for it. And given that Redbubble pays you on time, there simply can't be a better platform to sell your art than this.
What's more?
There's even a "Report Content" button added to each product, and it's such an important option to use if you feel like someone else is selling your work on the platform without your consent.
So not only do you make money from your work, it is also easy to report any unlawful use of your products should such cases ever arise.
How Much Money Do You Get From Redbubble As An Artist?
A customer makes a purchase, Redbubble prints the artwork onto the product bought, and then ships the package to the customer on demand.
You, the artist, receive a royalty of between 10% and 30% of the purchase price.
You need to accumulate a royalty of at least $20, after which Redbubble will send you money to your PayPal account or directly to your back account after every 30 days.
From a seller's point of view, Redbubble is much better than other similar platforms because it includes guidelines that you can use to get the most out of the platform.
And provided you offer high quality products to your target audience, you should be able to make $50 to $7,000 a month.
There are times when you won't make a lot of money on this platform. There are other times when you'll make a considerably decent figure. So you shouldn't treat selling on Redbubble a primary source of income but rather a side hustle to supplement what you earn. 
Frequently Asked Questions
1. What Do People Buy On Redbubble The Most?
The most bought products on Redbubble are stickers and t-shirts.
The profit margin for stickers may be small for a beginner, but that value tends to go higher as you keep selling on the platform.
While t-shirts also sell well on the platform, they don't seem to do so well in terms of sales compared to how stickers do.
2. Does Redbubble Own Your Art?
Redbubble doesn't own your artwork. It only licenses them for sale on their wide range of products.
In fact, Redbubble makes it clear that every artist keeps the right to any content that he or she submits to the website. 
At the same time, they grant the marketplace a non-exclusive royalty-free license, which allow to the content in accordance to the terms agreed on in the agreement.
3. Why Is Redbubble So Expensive?
As much as Redbubble is such a popular and reliable marketplace on the web, customers may find the items sold on the platform to be quite expensive.
And it's for a genuine reason!
For what it's worth, Redbubble is so expensive because the cost of international shipping is higher than they used to be. And that's more so when you choose express shipping in the case where you need your products delivered fast.
You'll pay $45 for a hoodie, $13 for a mug, $16 to $18 for artwork print, $4 for a sticker, and $18 for a t-shirt. These are just examples, as there are arrays of other products that the brand deals in.
Final Thoughts: Is Redbubble Legit?
So is Redbubble legit? Clearly, buyers and artists alike love Redbubble for its legitimacy and reliability.
Even with an exponential growth that's way above the roof, Redbubble hasn't stopped investing in the best customer care service for both buyers and artists.
Shipping times do vary, and that's a bigger problem with Redbubble. Given that it doesn't keep products in stock, their print on demand business policy means that you can expect your product to take a while before getting to your doorstep.
To be clear, you won't make a lot of money off Redbubble, but every dollar you make will go a long way to lead you to financial freedom.
Is Redbubble legit for artists?
Redbubble is a safe and legal print-on-demand platform for artists.
How does Redbubble work?
Redbubble is an online marketplace that allows independent artists and designers to sell their artwork and designs printed on a variety of products, including clothing, phone cases, stickers, and home decor items.