Mint has a huge following, mostly because it's the one platform built with the promise to help you track your money and help you stay within your budget. But is mint app safe to use?
Mint app is safe because the company uses the latest cutting-edge security algorithm to protect users' data. The app may require face ID or security code, and it uses multifactor authentication and strong encryption. You also have the option to delete your account remotely if you lose your phone.
We can understand why someone would question the safety of Mint. It's your money we're talking about here, so it's perfect to be cautious than sorry.
Given that Mint invests in multiple security features to keep your personal and financial information safe, you can use the app with confidence and with complete peace of mind. 
What is Mint?
Mint is a popular financial management application developed to work with your banking information to help you track your money and budget properly.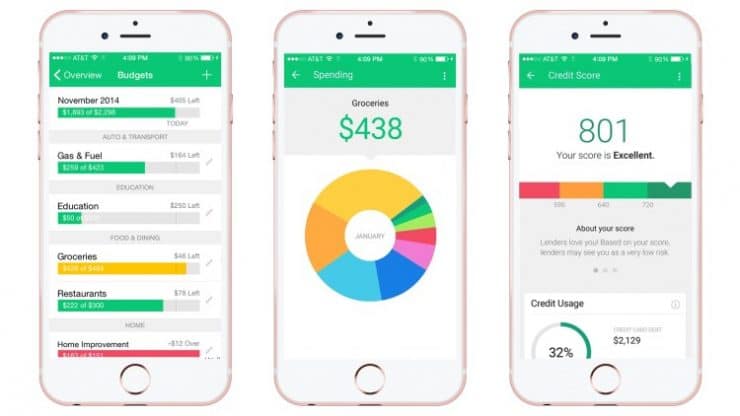 The one thing that stands out about the app is that it keeps you from overspending by training you to stay within budget.
As much as the app accesses your personal and financial information, Intuit invests in cutting-edge security technologies to keep that information safe. So you never have to worry about data discrepancies.
Just check the reviews of the Mint on Google Play and Mint on Apple Store and you'll see just how appraised it is. It ranks even better than alternative apps.
Apart from automating your budgeting process, the app can encourage you to save to meet your future goals.
How Much is the Mint App?
Mint app is free to download and use, but it's not available in every country at the time of this writing. Once you have the app installed on your phone and sign up you will unlock all its features and advantages.
The signup process is simple and doesn't take much time. Mint up is yet to come up with its premium versions.
How the Mint App Does Makes its Money?
Well, the Mint app advertises companies via its app and that explains why you will see ads as you use the app.
As of now, Mint doesn't give you an option to pay for ad removal. So, as long as you are using the Mint app, you will have to keep up with the ads.
How Safe is the Mint App?
Mint app is among the safest money management apps today. All the information you feed in the app is safeguarded with numerous security measures to keep hackers from getting access to your personal and financial information.
The security features used include security code, face ID, multifactor authenticator, and powerful encryption.
The app also allows users to terminate their accounts from a remote location if they ever lose their phone. If anything, you can use the app without worrying about data theft.
What Security Measures Does Mint Employ?
Intuit uses the following security measures to make Mint safe: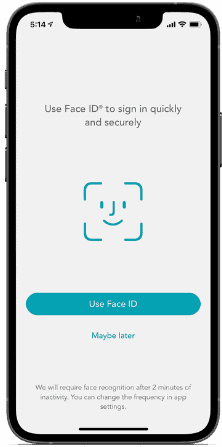 1. Powerful Encryption
A secure application will encrypt your data using either 1024-bit asymmetric encryption or 128-bit symmetric encryption.
Mint uses 128-bit symmetric encryption to make all your sensitive data private.
2. Codes
The codes include Face ID, Touch ID, and 4-digit ID. Each time a user logs into his or her account, the app will requires them to verify the access using the touch ID, face ID, or 4-digit ID.
Some hackers could crack the 4-digit confirmation code but can't outsmart the face and touch ID confirmation because they use your face and fingerprints respectively. This means the safest options to use would be the touch or face ID.
3. Multi-Factor Authentication
Mint App monitors the devices you are logged into, and whenever it detects a suspicious log in it alerts you via texts or emails.
When you get the text or email, you can confirm the login or ignore it altogether depending on who attempted to access your account in the first place.
How to Use Mint the App
There are ways you can use the app to get more than just your financial overview.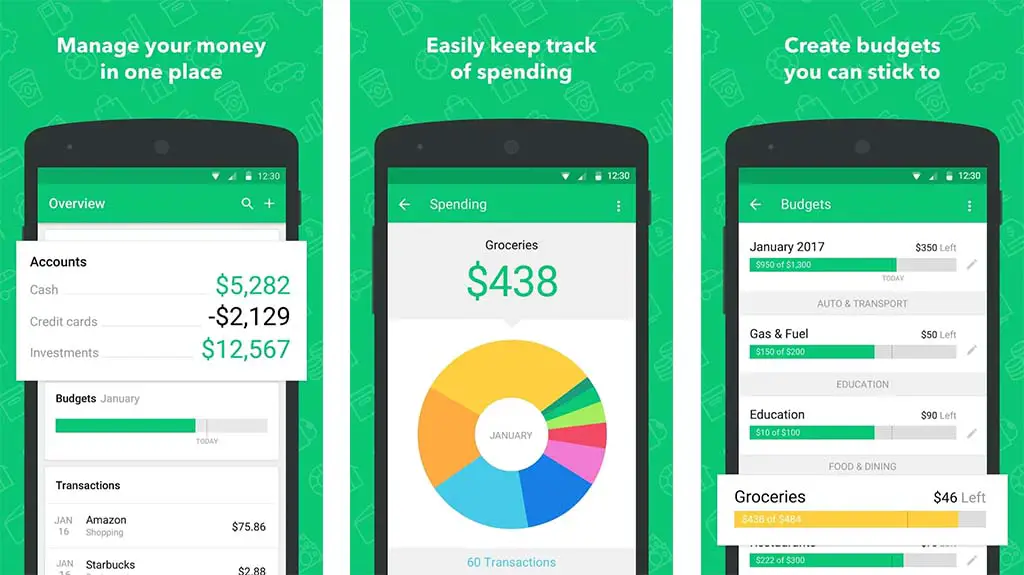 1. Use Tags to Confirm Transactions
With tags on the Mint app, you save a lot of time by sorting through stacks of receipts. Create tags that will represent each verified expenditure. Use whatever tag you find easy to remember on each of your new transactions.
To see transactions that don't have tags yet, do a prompt search for tag names. Transactions with tags will automatically highlight, making it easy for you to identify those without tags.
The use of tags on Mint is also a way of ensuring your account isn't hacked. Perform a tag search and any tag or transaction you don't recognize becomes a whistle your account was hacked. Should this be the case, report the transactions for tracking.
2. Tweak Dates to Monitor Cash and ATM Withdrawals
The app automatically records credit card and debit card transactions. If you rely on ATMs, assign ATM withdrawal to the Cash and ATM category to keep the transactions from showing in your budget.
Alter the date of the ATM transaction and set it to the last day of the month. Doing so will give you an idea of how much cash you have at hand. This will also let you split and reallocate your money to different budget categories.
Also, the trick will ensure no transaction shows up twice while recording your spending.
3. Keep the Account History Intact
When people transact between different financial apps, they tend to fall into the temptation of deleting their account.
That's a good and bad thing. It's good because you no longer want anyone to get access to your information and bad because you might delete important financial history.
Once you delete your Mint app account all your transactions including mortgage, checking account, and retirement fund transactions disappear and you can never get the data back.
It would be hard to verify such transactions down the road since their history was deleted when you discontinued your account.
Deactivating the account would be the best thing to do and it is so easy. Simply log into your accounts, identify the one you want to deactivate, and choose the "Close" option from the drop box.
Mint app stops monitoring your transactions from the time you opt to close the account and the new financial app takes over from that point.
4. Filter Your Transaction by Date
Although Mint App comes with many tools of features, it cannot arrange transactions by date.
It becomes hard to figure out a specific transaction after a prolonged period. Fortunately, there is a way you can access the information for specific period ranges, you will need to alter the URL, inputting the start and end date.
Alter with the URL from your laptop or PC in this manner.
How to Keep Your Mind Account Safe 
Although the security served by the Mint App is too tight for hackers, there additional security measures to make your Mint account even safer.  
Frequently Update Your Passwords
Changing your bank and credit card passwords on regular basis can go a long way to secure your account.
Use different passwords for various accounts. Make sure each password contains a number, capital letter, punctuation marks, and other symbols.
Avoid Unknown Wi-Fi Connections
Avoid connecting to W-Fi networks that you don't frequently use. Keep away from open Wi-Fi networks because they're so hard to trust.
Also, avoid allowing third-party apps to access your Mint account information.
Use a Separate Email
Consider signing up for a new email address that will specifically connect to your mint account.
That way you won't be getting phishing scam messages from unknown sources that might lure you to give them your Mint information.
What We Love About Mint App
The app can bring all your financial accounts together for easy access.
The app comes is free and it gives you free access al your credit scores
It is super secure
You can set up alerts and notifications
What We Don't Like About Mint App
Users have to put up with advertisements within the app, which can be annoying sometimes
It is an ideal option for people interested in joint accounts.
You may experience connectivity issues every once in a while
Frequently Asked Questions
Does Mint Steal Your Data?
Mint doesn't steal your data, and it even makes it difficult for hacker to access your information.
Even if hackers were able to access customers' Mint accounts, they wouldn't find much useful information. Users' log in information would be secure since private Intuit stores login data in a separate database.
Can I Use Mint App Without Linking Accounts?
You can manually add your financial account to Mint.  The only problem is that Mint won't be able to update your account information automatically as it should.
Adding your financial accounts manually to the app also means that your level of involvement with the app increases.
What is the Key Component of a Basic Budget on Mint?
Prioritize how you spend your money.
Have an idea of how much money is flowing in and out of your account to achieve the financial goals that you set for yourself.
What is the Importance of Good Budgeting Habits with Min?
A budget is important because it get you to live within your means.
How perfect your budget serves your goals heavily depends on habits and mindset. So, if your spending habit is in a way wanting, you could use the Mint financial app.
Final Thoughts
Not only is Mint free, but it is also simple to set up, and safe to use. There are occasions when you may have to rejoin a financial account, which can be an inconvenience, but overall, the program performs as intended.
Having access to Mint online and via the mobile app is beneficial, especially if you're analyzing your finances and budget in detail. Additionally, Mint's insights assist you in identifying spending patterns so that you can spend your money on what's important, cut down on unnecessary expenses, and save money. 
Is Mint App safe to use?
Since Mint is a financial management app that helps you keep track of your money and budget properly, the issue of security is very important for creators. Therefore, it is one of the best secure money management apps today.
Is Mint a good app?
Yes, Mint is a good app for managing your personal finances. It allows you to track your spending, create budgets, and view all your accounts in one place.