Kids Casting has been in the limelight ever since it appeared on the web. Given that it claims to be a perfect place for parents to introduce their children to modeling and acting, Kids Casting may seem too good to be true for some. So is Kids Casting legit? 
Kids casting is a legit and safe platform that connects kids with auditions and casting calls. The platform provides information and resources you can use to help your child get started with a career in acting or modeling for movies and television shows.
Currently working with parents who have kids in the one month to 17 years old age bracket, Kids Casting is the right platform for children who have a passion for modeling and acting. 
Kids Casting makes it very clear that they're NOT a talent agency, an employer, or a scout. They're simply a casting platform, and they don't guarantee or promise employment.
In this guide, you'll learn everything you should know about Kids Casting before getting started with it. You'll learn:
What it is 
How it works
The cost of the platform
How your child benefits from it
And so much more
In short, this is hands down the most comprehensive Kids Casting review that you'll ever read on the web.
Let's get started.
What Is Kids Casting?
Established in 2014 by Igor Reiant, Kids Casting is an agency that makes it easy for parents to introduce kids aged between one month and 17 years to acting and modeling.
The team at Kids Casting has the industry experience necessary to work with babies, toddlers, kids, and teenagers, so you can be certain that your child will be in safe hands.
One thing you need to understand is that the need for child and teen actors will never go out of demand for as long as television shows and movies continue to exist.
That's why casting directors will occasionally post ads for kids in the respective age bracket on Kids Casting for local shows and major productions. 
It's important to note that Kids Casting is not an agency or a talent scout. And that means the company doesn't participate in contracting with any movie or TV company, and doesn't therefore guarantee that your child will get a job as an actor.
Understand that companies use Kids Casting to post auditions, casting calls, and acting opportunities at their own discretion and timing.
If anything, that makes this platform suitable for searching for acting opportunities for your child, with no guarantee that they can secure a position.
We should point out that there are a few sites that offer directory-style casting call listing, but the competition doesn't come close to what you get from Kids Casting.
From what we understand, Kids Casting has grown into a larger brand in the country, so it makes it easy for parents to introduce their kids to acting and modeling.
Getting Started With Kids Casting
It takes under 5 minutes to get started with Kids Casting. You sign up for a kid's account the same way you would any online account.
Based on the current structure of the sign up form, you may need to enter names, zip code, email address, and, of course, a password. 
The next step in the sign up process is to complete your child's profile. Here's where you include the contact information that Kids Casting's support team can use to reach you when needed.
The third and final step is to choose a subscription plan, which is a requirement to join the website. 
Kids Casting Cost: What You Need to Know
We're sure the subscription plan by Kids Casting is something that raises a red flag, at least for some of us.
But it's important to understand that the platform is a talent agency that introduces your child to modeling and acting, and therefore it makes that they have a subscription plan.
Kids Casting divides its pricing plans into three categories. You have the option to pay for a 3, 6 or 12-mxonth subscription.
It looks something like this:
Pay $20 for 3 months and save up to 44% on the subscription cost.
Choose a 6 months subscription plan of $15 and save up to 58%.
Pay $12 annually and save up to 67% on the subscription cost.
Keep in mind that Kids Casting automatically deducts money from your account every billing cycle and will send you a notification when they do. So make sure to cancel your subscription on time if you don't wish to continue using the website.  
But what are you paying for anyway?
From what we understand, there are a number of benefits of being a paid member on Kids Casting.
For what it's worth, your child gets a professional portfolio, priority position in search, industry-approved comp card, and ability to exchange messages with casting directors. Additional benefits include training and education, and the ability to submit to casting calls. 
While Kids Casting doesn't guarantee or promise that your son or daughter will get a paying acting job, you have the assurance of the financial benefits of the subscription plan.  
Kids Casting Profile
Your child's profile on Kids Casting is the first thing that casting directors look at when evaluating your child for an audition. So it's important to make it as appealing as possible.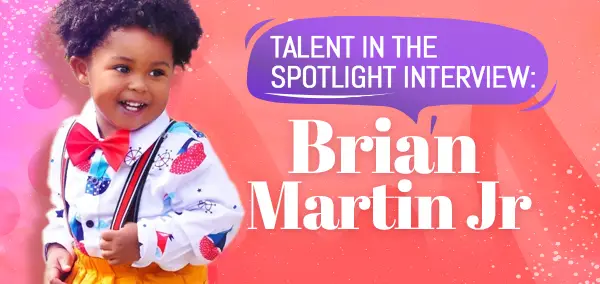 The profile needs to create the first best impression, so much so that it immediately grabs the interest of the casting directors.
There's no one-size-fits-all approach when it comes to creating your child's profile, but you do have to make sure you display all the significant information on their profile.
Make sure the profile shows their interests and skills, and don't forget to add a description of what these interests and skills look like. Describing your child's look can help casting directors understand a bit about their character, but adding some high-quality photos of them can spice up their profile quite well.
Then there's rating, a star with a number right at the bottom right corner of your child's profile picture. Note that the rating determines where your child will fall in the talent search, so it's important to complete your child's profile so they can get a better rating on the platform.
Is Kids Casting Legit And Safe?
The safety of your child isn't something you'd ever give a second thought, especially when it comes to what they can access online. If anything, you want to make sure they're as safe as possible, so we can understand if you question the safety of Kids Casting.
Kids Casting is safe and secure for your child. The brand's support team checks the adverts on the platform by companies looking for kids for casting and acting opportunities.
By doing a careful check, Kids Casting's team ensures they not only create a fun platform but also a safe environment where kids can nurture their creative acting and modeling talent as they grow.
Do Casting Directors Offer Professional Advice?
One of the best things about Kids Casting is that the team goes beyond introducing kids to acting and modeling to making it possible for them to get professional advice.
Your child gets an opportunity to speak to professionals, which is a great opportunity for them to ask any question and get responses. The professionals also offer advice that can help them become better actors and modelers in the future.
Thanks to the professional guidance that kids get from this platform, your child can develop habits that help them to become more confident, social beings who easily make friends and develop social relationships.  
Does The Platform Offer Any Social Benefit?
We believe that the main social benefit of joining Kids Casting is the opportunity to build a family bond.
You get the opportunity to bond with your child when you travel together to audition venues and encourage them to give their best.
And while it might sound silly to say, we think your child will love you even more when you support them to pursue what they love doing the most.
Is Kids Casting Legit Or A Scam?
Let's be honest:
Acting and modeling is the one field packed with a ton of fraudulent activities, so much so that you can never be certain about getting the value for your time and money.
Fortunately, Kids Casting has built a platform that gives you your money's worth. So you never have to worry about the agency stealing money from you.
Kids Casting has devoted itself to help kids explore their acting and modeling talents, and it has struck to that aim from the very beginning.
Apparently, this platform does two things really well:
First, they make it easy for you to search through available casting calls across the country, with an option to sort them based on gender, category, location, and age range.
Second, Kids Casting reviews all the ads on their platform to ensure a higher level of legitimacy. The review process takes time because it's a manual task.
For what it's worth, reviewing ads auditions for legitimacy helps to ensure your child's safety, as the platform operates on the principle that casting calls should not only be appropriate but also legitimate.
By checking the casting calls manually, Kids Casting is also able to ensure the best overall experience of its program.
The bottom line is:
If you're looking a safe platform, legitimate, and talent-focused platform that can introduce your child to acting and modeling, either for fun or as a career, then Kid Casting is the best place for you.
Final Thoughts
Kids Casting doesn't guarantee to secure an acting or modeling job for your child, but it's still a great platform for launching your child's career.
If you've spend a few hours looking at the site, you may have realized the site has a big number of casting calls, so you can easily find what would work best for your child.
You don't have to wait for a certain period to apply for the casting calls. In fact, you can apply immediately you finish signing up for an account.
Casting directors will review your child's profile and get in touch with you if they believe that your child would make a good fit for their script and audience.
Is Kidscasting.com trustworthy?
This platform can be safely trusted because it is legal and safe. The main purpose of the platform is to connect children with auditions and castings and provide information and resources to help your child start a career as an actor or model for films and TV shows.
What should parents consider before using a kid casting website?
Parents should consider the reputation of the website, the quality of the jobs offered, the transparency of the audition and casting process, any fees or charges, and whether or not the website is reputable within the industry.