Acorns technology has made investing easy since its debut, but its fame doesn't write off the possibility of questioning its legitimacy.
For some people, Acorns is the best platform that helps get the most out of spare change and cashback reward programs. For other, t eh steeper management fee on small account makes the platform duff – or so we think. But is Acorns app legit and safe to invest in?
Acorns app is a safe and legit brand to invest your money. The financial platform uses 256-bit encryption to protect your personal and financial information. Their fraud detection algorithm can detect and flag usual activities in your account, so you get the most out of your financial investment.
Acorns app charges $3 to $5 a month for account management, but that's quite high for those who do small investments.
If the management fee looks steep to you, it's best to consider an alternative such as Betterment or Sofi, which charge 0.25% and 0% respectively.
What is Acorns App Exactly?
Acorns app is a robot-advisor that rounds up any transaction you perform with a linked credit or debit card, round up the transaction 2 to 10 times, and then automatically invest the cash for you.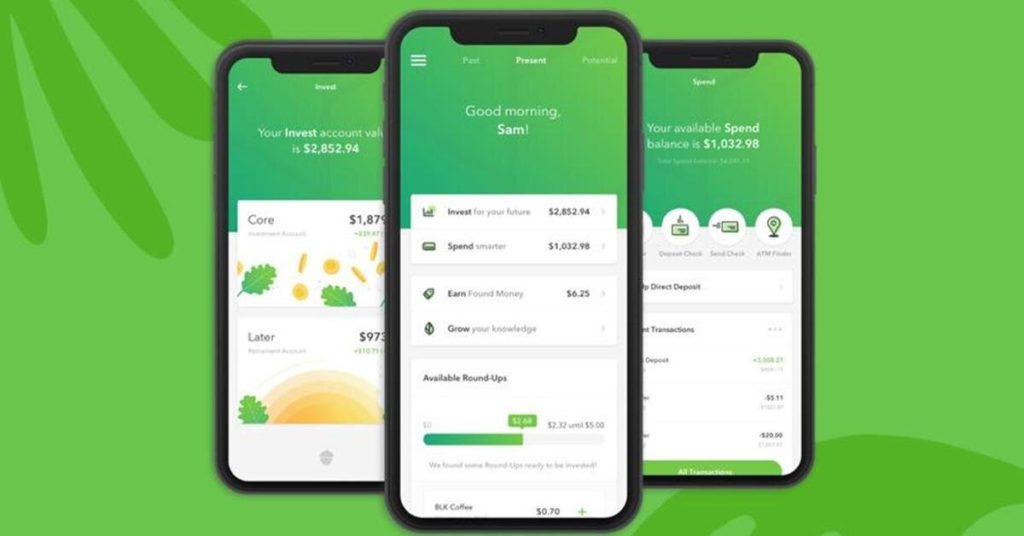 At the time of this writing, Acorns app divides its services into various accounts, which are Invest, Later, Spend, Checking, and Early.
1. Invest Account
The Invest Account is the first level in the Acorns app and it's available at an affordable rate of $1 per month.
In this stage, you invest your spare change to work with roundups and earn bonuses from more than 3,500 Acorns' money partners. The more frequent you invest your money, the more investment boost you get from these partners.
There's also the opportunity to learn from financial experts via in-depth articles, making it possible for you to grow your financial knowledge.
2. Later Account
The Later Account costs $2 per month. This account allows you to invest in a SEP IRA, Roth, or Traditional account. 
Keep in mind that the Later Account is an ideal option to consider if you would like to earn tax advantages and save money for retirement.
3. Spend Account
Spend Account costs $3 per month. With this option, you save money at the ATM by spending $0 on withdrawal. Also, the level doesn't feature any account fee.
In addition to getting up to 10% bonuses increased Fund Money from what you invest, this level also provides round-ups in real-time and offers spending plans to increase what you earn.
4. Checking Account
Those with checking account don't incur overdraft fees. The plan also allows one to access over 55,000 ATMs, where they can withdraw money for free.
These accounts also include mobile checks, direct deposits, debit cards, and the ability to pay bills online.
5. Early Account
The Early account costs $5 a month. With this option, you can set an investment account under the name of your son or daughter using the Acorns early account. You are at liberty of withdrawing the money if the funds are for helping your child.
How Does Acorns Work And What Does It Invest My Money In?
Acorns app works based on modern portfolio theory, where the system automatically reinvests all the dividends that you earn with the help of one of the five optimized portfolio.
Each portfolio features Exchange Trade Funds (ETFs), which have expenses that add do up to approximately 0.10% of the overtime investments.
Unlike a platform such as Digit, Acorns app invests your cash in a stock investment portfolio and pay no interest.
Is the Acorns App Legit and Safe to Use?
App Acorns is 100% secure, safe to use, and a legit investment app. The brand invests in security algorithms, which ensures your personal information is safe all-year round.
To begin with, the app will notify when it detects an unusual sign into your account. With such a powerful protection mechanism in place, you can use Acorns app without worrying about the hackers who may want to steal your information and your investment.
Second, the Acorns App and website both utilize the 256-bit encryption technology, which secures all your personal and financial information. This security measure ensures only two parties have access to your information (you and the Acorns Company).
Also, the company uses multiple security layers for Banks Level Security. In the event of frequent automatic logouts, the system will require an ID verification to ensure the right owner is the one using the account in question.
Does Acorns Actually Make You Money?
Acorn does make you money when you purchase from its found money partners. Then, the app's various asset classes automatically invest the money you get for you.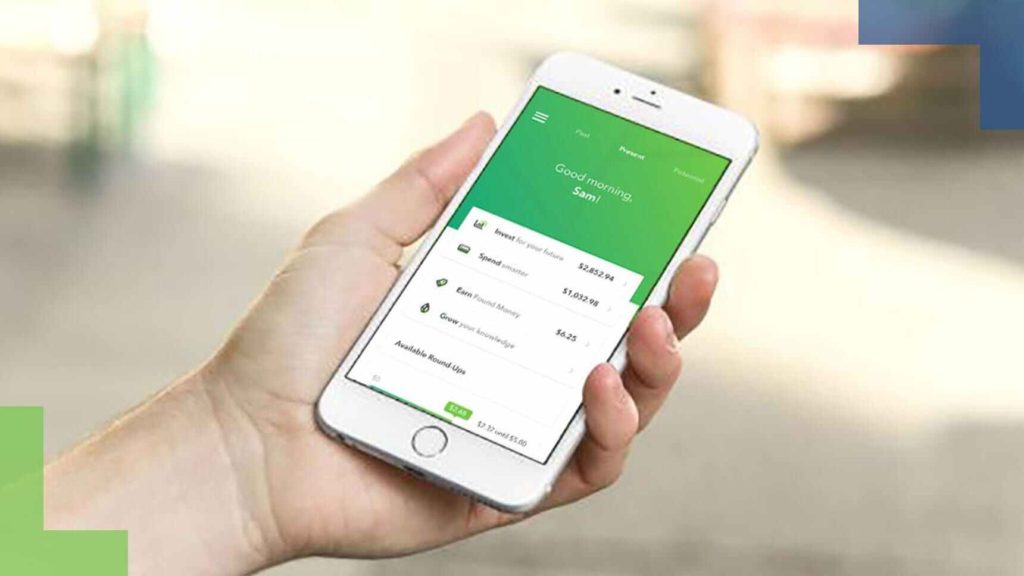 The asset classes include:
Real Estates
Small Company Stocks
Government Bonds
Emerging Markets
Large Company Stocks
Corporate Bonds
Development Markets
If you're one of those people who are currently asking themselves whether Acorns can make a good form if investment, you can be sure that it is.
From what we've gathered after weeks of research, the Acorns App seems to be the best investment option for those who want to build something long-term. While it's totally worth it, in our point of view at least, your account balance might fluctuate with the market's current state.
How Do I Sign Up for an Acorns App Account?
Log on to the website or launch their mobile app and follow their signup process to be verified for an account.
Keep in mind that the Acorns team will take a maximum of 2 days to review your request and verify you information.
There are conditions to becoming a member of this platform. You should:  
Be a citizen of the United States of America
Have an eligible personal checking account
Own a Social Security Number not linked to (or associated with) any Acorns account
Acorns app offers a sign up bonus like most opportunity websites do. You get a $5 bonus when you sign up for an account and $5 when refer someone to become a member on the platform.
How Much Does It Cost to Use Acorns?
Acorn is available in two membership options with flat monthly access fees.
The membership tiers are personal and family, which cost $3 and $5 every month for personal and family respectively. If you subscribe to the personal membership option, you will access Invest, Later IRA, Spend, Checking, and Fund Money.
Apart from benefiting from the Personal Tie, users on the Family account will have access to Acorns UTMA/UGMA investment accounts.
The flat fees are affordable, but it won't be worth paying if the investment balance is small. If you have at least $15,000 in your account, you get 0.24% of your account value.
Withdrawing Money from Acorns Investment Accounts
Withdrawing your Acorns investment is easy. The money you withdraw comes via the same channel used to deposit in an electronic deposit back (ACH).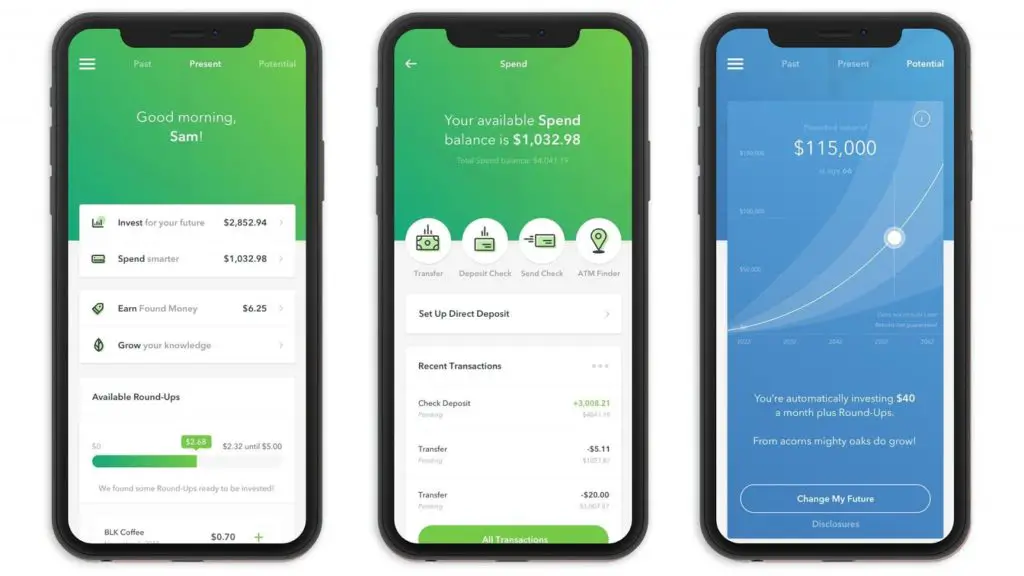 It will take between 5 to 7 business days for the money to reflect in your account. Keep in mind that Acorns app isn't responsible for the delay. Rather, it's the policy of the banking system to do transfers within this period.
Alternatively, you can use the Acorn debit card if you don't want to wait 5 to 7 business days to get your payment. The best thing about Acorns debit card is that it offers same-day withdrawal at the ATM, so you do get your money instantly.
As long as you use the card at in-network ATMs, no withdrawal fees are charged. There is no limit to the amount you can withdraw through the electronic back (ACH, but the ATM withdrawals may enforce transactional limits.
What You Will Love About Acorns
The following are some of the things you will love about Acorns App:
1. Acorns Offers Cashback Offers
Acorns platform is one of the apps that pay you real money for shopping online.
It might not have connection with many retailers as Rakuten does, but you can earn cashback for anything you buy from any of its 350 retail partners.
2. Acorns App is Easy to Use
Have you ever opened a financial app only to realize how difficult it is to use? We've been there done that, and the experience isn't often that great.
It's not so with the Acorns App. The brand has fine-tuned the mobile app, both for Android and iOS, so much so that it's not only responsive but also very easy to use.
If numbers is anything to go by, the Acorns App is perhaps one of the most downloaded option in its category, with over 670,000 iOS users and 130,000 Android users. 
3. The Roundups
The Acorns App allows you to round up purchases on connected debit and credit cards, and then feed the change into the computer-operated portfolio. 
What Can Be Bette About Acorns App
While Acorns App is overall a good platform, we did notice at least two things that potentially drag its performance.
First, a taxation strategy would be a great feature to have. It would help members to learn how reduce taxes regardless of the amount they invest in the business.
Second, it would be great if Acorns App reviewed its pricing strategy for accounts with small balances. The $3 to $5 management fee may be too high for investors who don't hold a lot of money in their Acorns App accounts.
Frequently Asked Questions
How Do I Check My Referrals on Acorns?
To find the number of people you have referred to the program:
Tapping the image icon on the top left of your screen.
Tap Invite Friends
Tap Invite History at the bottom of your screen to see your invite history 
How Do I close My Acorns Account?
To delete your account permanently:
Launch the app and tap the image on the top left corner
Go to Settings
Tap My Subscription
Determine the type of account you want to delete (Invest, Later, Checking, and Early)
Tap Close Account
How long Does It Take to Get Acorns Referral Bonus?
It will take from 5 to 7 days to get the referral bonuses in your Acorn accounts. And that's after the referred has taken a plan.
Closing Thoughts: Is Acorns App Legit and Safe?
You can be sure that Acorns App is a legit and safe platform to invest in.
The platform is best for people who are new to investing and saving, especially since they get to learn the significance of investing money as well as saving it.
Those who love cashback offers will also love this platform because the platform gives back a certain amount of money back after based on the type of purchase made.
Lastly, if you want to teach your child how to invest at an early age and the potential benefits that come with it, the Acorns App may be an ideal solution for your family.
Acorns is it safe for investors from the activities of scammers?
Acorns fraud detection algorithm can detect and flag usual activities in your account, so you get the most out of your financial investment.
Is Acorn a legit app?
Acorn is a legitimate app that is designed to help users save and invest money. The app also offers additional investment options and features such as retirement accounts, tax-advantaged investment accounts, and more.