Are you tired of the endless job hunt, only to be turned down for lack of experience? Fear not, there are still plenty of good paying jobs available for those without prior experience. In this article, we'll explore some of the best options out there, and how you can land one of these positions.
Customer Service Representative
If you're a people person, consider becoming a customer service representative. Many companies will hire individuals with no experience, as long as they possess strong communication skills and a friendly demeanor. These positions often pay well and offer benefits.
Sales Associate
Sales associates are in high demand and can earn a good income, even without previous experience. Many retail stores hire individuals without a sales background, as long as they're outgoing and personable.
Delivery Driver
If you have a valid driver's license and a reliable vehicle, you can consider becoming a delivery driver. From food delivery to package delivery, there are plenty of options available. This job offers flexible schedules and can pay well in tips and hourly wages.
Security Guard
Security guard positions can be found in a variety of settings, from retail stores to corporate offices. These positions often require no previous experience and offer good pay and benefits. Plus, they can provide a sense of security knowing that you're helping to keep people and property safe.
Data Entry Clerk
Data entry jobs can be a great option for those who enjoy working with computers and have strong attention to detail. Many companies hire individuals with no previous experience for data entry positions, and these jobs can often be done remotely.
Bank Teller
Bank tellers are responsible for performing a variety of financial transactions, from deposits to withdrawals. Many banks offer training to new hires, making this a great option for those with no experience. Bank tellers can earn a good salary and benefits, and there's often room for growth within the company.
Virtual Assistant
If you're organized and have strong administrative skills, becoming a virtual assistant can be a lucrative career choice. Virtual assistants can work from home and assist clients with tasks such as scheduling, email management, and social media management. These jobs often pay well and offer flexibility.
In conclusion, there are many good paying jobs available for those without prior experience. Whether you're a people person, tech-savvy, or have a reliable vehicle, there's something out there for you. By taking the time to research your options and put your best foot forward, you can land a great job and start earning a good income.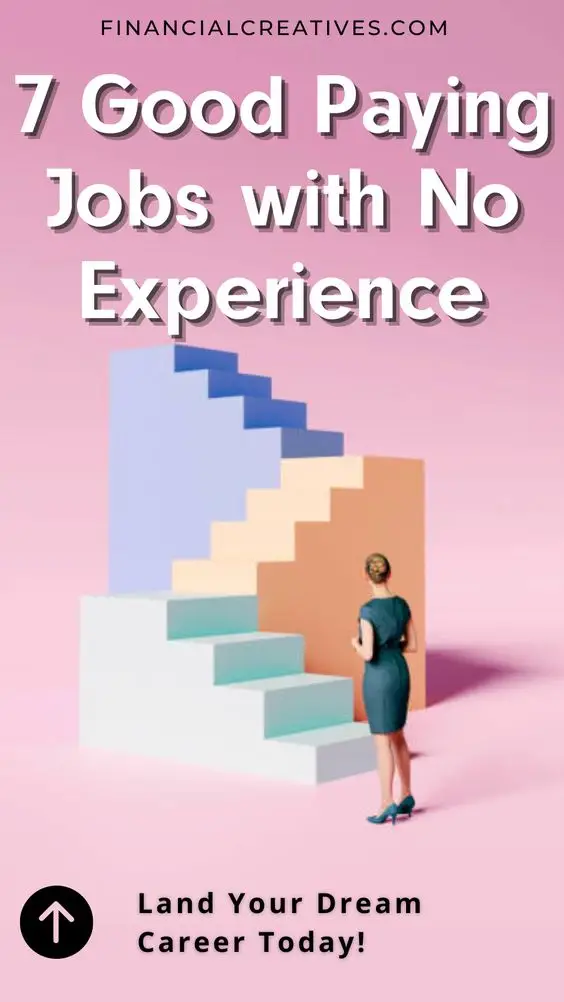 Is it possible to advance in careers without prior experience?
Yes, it is possible to advance in careers without prior experience through hard work, dedication, and additional training or education.