There have always been people who made their living by working at home. Although this trend gained in popularity during the pandemic, it has retained its popularity. With many companies adopting a "hybrid" model of working, there are still many people making a living at home.
One of the types of at-home employment is contract work. A contract job is when a worker is hired to do a specific job, during a specific period of time, for a set fee. There are many reasons why contract workers can be beneficial to a company:
To increase the number of staff for seasonal purposes. Some businesses have more work during certain seasons – such as those who make supplies for winter or summer activities.
To perform a job that is expected to last only for a specific time period.
Complete a project without hiring additional staff.
To acquire employees with specialized skills; which do not exist within the organization. Once the company is able to see the benefits of working with someone who has experience in this skill, they may be convinced of their ongoing need for someone with this skill.
To allow a worker to complete a task to see how or if the worker is a good fit within the organization. If this is the goal of the contract, the possibility of permanent hire could be included in the contract.
Companies who use contract workers find that using them is a very cost-effective process. Although contract workers do need to be paid, they don't require the same expenses as their regular employees. They will know the full financial responsibility that can the contract employee will require.
Contract jobs can also benefit the workers who do them. In addition to earning cash, they can sometimes pick up new skills to add to their resumes. While at a company as a contract worker, they can also meet people who can point them in the direction of your next work opportunities.
If a worker looks at each contract assignment as an opportunity to learn and grow, they will be able to see these experiences as steppingstones toward their next position.
Contract jobs are good for workers who enjoy the flexibility of determining their own hours and the freedom of being self-employed.
Facts About Contract Jobs
Before beginning a contract job, the written contract will define the task that is requested. It will also specify the amount of money that will be paid, and the time allotted to finish the task.
The relationship between an employee and the company ends when the requested task is completed – unless the employee enters into a new contract with that employer.
When a business.needs a contract worker, they post the job. Some companies post these jobs on mainstream employment services, while other companies prefer to use online websites that specialize in contract and freelance work.
Since there is an end date in the contract, the worker doesn't get any employee benefits from the company. Since contract workers are self-employed, it is essential for them to keep good records of their income so they can accurately report it on their taxes.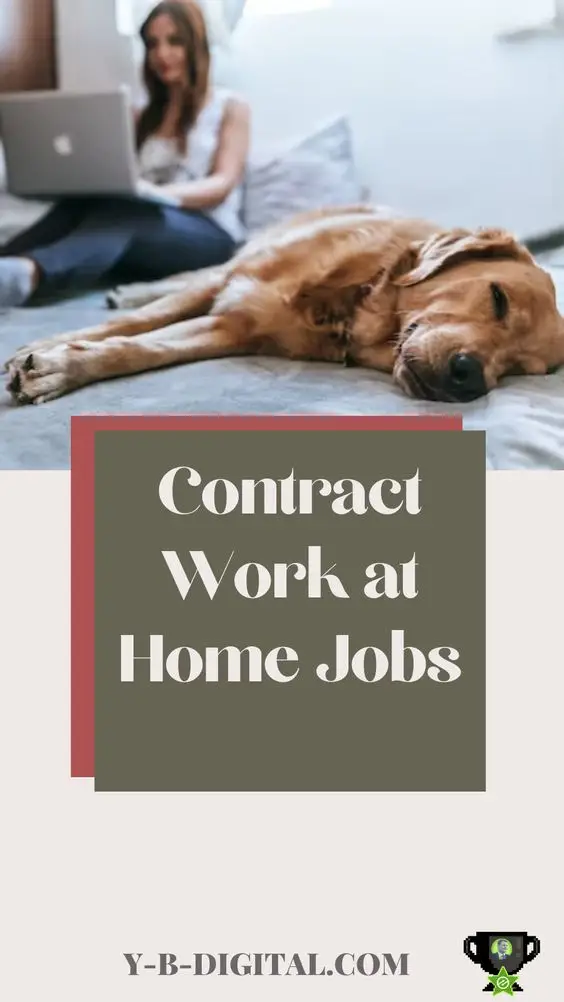 How do I find contract work-at-home jobs?
You can search for contract work-at-home jobs on job boards such as Indeed or FlexJobs. You can also contact companies directly to inquire about any available positions.