Getting paid to share your opinion online is a concept as old as the Internet itself. If you've ever bumped into a story about Herman Hollerith, as statistician who invented a tabulating machine to help summarize information, you know as much as I do that surveys didn't start the other day.
But with many survey website teeming the web and cases of fraud from many such suites reportedly higher year after year, we can't help but to question the authenticity of this business model. Are online surveys for money legit or should you avoid them completely?
Online surveys for money are generally legit and can be a great way to make some cash on the side. However, choose survey websites carefully, making sure you keep away from new entrants that don't have credible ratings or appraisal from reviewers on sites like Trust Pilot and Site Jabber.
I've personally tried a number of survey websites online and can confirm that the most popular ones often pay real money and do so on time.
It follows, then, that if you choose a legitimate site such as Swagbucks, you can earn real cash or earn points that you can convert into PayPal money or redeem as gift cards.
In this guide, I'll walk you through everything you need to know about online surveys for money in 2022 and beyond. In particular, you'll learn about:
What survey websites are
How survey websites work
List of legit survey websites that pay you real money for your feedback and
Whether online surveys are even worth it in the first place
Without further ado, let's get started.
What Are Survey Websites?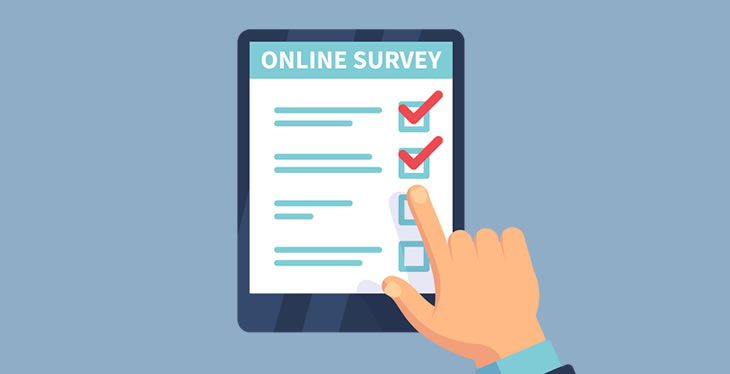 Survey websites are platforms built to help businesses solopreneurs, companies, and corporations gather qualitative and quantitative feedback on products or services directly from people by asking questions about these products or services.
At the very least, the questions asked can be either in open-ended or in close-ended format.
Business use the information they collect from survey as feedback that they can use to improve the quality of their services or enhance the value of their products.
How Do Survey Websites Work?
A survey website is by itself a model that involves three parties: companies looking for feedback, website operator, and survey respondents.
Companies know how valuable consumers' feedback is and how difficult it is to get for free. That's why they're willing to compensate for the valuable information they get concerning their products and services.
They'll pay websites such as Survey Junkies and E-Reward to list survey questions for available respondents. When a participant completes survey questions, the website will pay them a percentage of the money and then keep the rest as its earnings.
It's a win-win situation for everyone.
Companies get valuable feedback they can use to improve their business operations
Those who complete surveys get paid and
Survey website owners get their share of money
It's all mutual business.
6 Best Survey Websites That Pay You for Your Opinion
1. InboxDollars
Founded by Daren Colter in July 2,000, InboxDollars is one of the safe and legit websites that you real money to complete online surveys. It's part of CotterWeb Enterprise whose headquarters are located in Great Lakes, Great Minneapolis-Saint Paul Area and Midwestern US.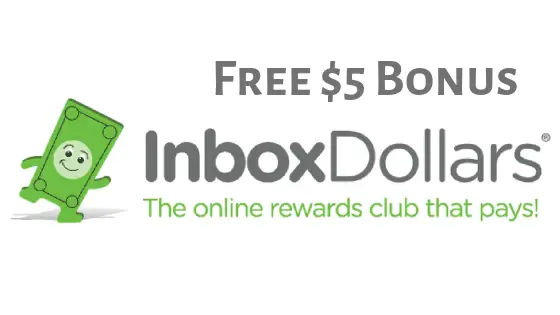 Getting started with InboxDollars is easy and free. You'll have to provide information such as income per month, level of education, demographic, and nationality.
InboxDollars will use the information you provide to match you with surveys they believe are suitable for you. And you'll get a $5 bonus upon successful registration.
Surveys on this platform pay between $0.5 and $20 per survey depending on the demography.
However, there's no guarantee for constant flow of surveys on InboxDollars. There are days when you'll many survey offers and there will be moments when there's nothing on the board.
InboxDollars requires you to have a minimum of $30 in your account before you can request for payment. If your account hits the minimum threshold, you can request for payment via Prepaid Visa Card, Check, PayPal, Donations, and Gifts Cards.
2. Branded Surveys
Founded by Matt Gaffney in 2012, Branded Surveys has grown to become one of the most recommended survey websites on the web. They currently accept participants form the United States, United Kingdom, and Canada.
You get 50 points signup bonus, additional 50 for filling out your profile, so you have a total of 100 points even before you get started with your first survey assignment.
Surveys on this platform pay between $0.5 and $3, which is quite on the lower end if compared to what you get from a website such as InboxDollars. However, these surveys also take the shortest time to complete, making Branded Surveys a good platform to make some side hassle cash.
Earn 1,000 points and that's equal to $10, which you can withdraw to your account in different currencies, such as CAD, GBP, and USD. In other words, 100 points at Branded Surveys is equal to $1.
Branded Surveys set the minimum cash out threshold to $10. You can get your money through PayPal, Direct Deposit (if you're a US resident), Prepaid Visa Card, and Donations.
One of the things that stand out about Branded Survey is the tier concept. You start from the bronze, then silver, and through to gold with the more task you complete. There are higher bonuses to earn at the top tier, which means you can make slightly more money.
3. Opinion Outpost
Founded Peter Slim in 2005, and located in Shelton, Connecticut, United States, Opinion Outpost is also one of the legit websites that's growing strong in the survey business.
If you're looking for a legit and safe to use survey website that pays on time, you should try Opinion Outpost.
Many people shy away from Opinion Outpost because of their lower payout per survey, but it's still a good platform for those who are just getting started.
Many surveys on this website take 10 to 15 minutes to complete, and you get your payment through PayPal or Amazon vouchers provided your account balance is at least $2.5.
4. Swagbucks
Swagbucks has been in the survey and reward business for well over a decade. And it's hands down a legit company that has paid over $650,000,000 in cash from the start. 
The company gives you a number of options to earn rewards. That includes completing Swagbucks surveys and accumulating SB points.
To be clear, you don't earn cash when you complete survey questions on Swagbucks. Instead, you earn SB points, which you can convert to PayPal money or redeemable gift cards.
You can earn an average of $5 per survey, most of which take about 10 minutes to complete. You won't qualify for all the surveys on the website, but you can earn consolation points in the event that you fail to win a particular survey. 
Swagbucks requires that you have a minimum of $3 for gift cards and $25 for PayPal cash.
5. Toluna
Toluna is one of the largest and trusted opinion websites on the web. Founded in 2,000 b Frederic Petit, Toluna regularly offers surveys to its members for money.
Toluna is currently available in 26 countries, including United States, Canada, Mexico, United Kingdom, and France. With the minimum age requirement at 16, Toluna is one of the best platforms you can use to make money online at 16. 
You earn survey points for every set of questionnaires that you complete. The points are in the range of 15 to 50,000, with most surveys taking between 15 and 20 minutes to complete. And you will need to accumulate at least 90,000 points in your account, which is an equivalent of $30 in PayPal cash.
With 30,000 point in your Toluna account, you can get $10 gift card to use at retailers such as Petco, Kohl's and Starbucks. Also, note that the platform has a minimum reward threshold for vouchers at 27,000 and 500 for prize draws.
A noticeable attribute of this website is that it offers you a $15 voucher for an 80,000 points redemption.
Are Survey Websites Worth It?
The survey websites that we've listed in this guide are no doubt some of the best in the business. But are survey websites really worth in the first place?
Completing online surveys is a good way to make some money, but it's not a dependable source of income. If you think about it, many surveys pay between $0.5 and $5 per survey, and each survey requires about 20 to 30 minutes.
To be honest, $5 isn't a lot of money. And while every dollar you earn online brings you closer to financial independence, the freedom really doesn't come really quick.
Another common problem with these websites is that they don't always have surveys to complete. Some websites can have surveys for you one day and then run dry for weeks or months, and that makes it difficult to depend on surveys as a means of making money online.
Then there's the screening process, a means via which some site determine whether a potential participant qualifies for a survey. This approach eliminate many people from participating on survey platforms based on their demographic, making it hard for one to depend on this business model as a means of making a decent income online.
Are There Survey Scams?
There are many notoriously deceptive survey websites online. Often, these websites aren't clear about how they operate and will demand unreasonably higher threshold points to allow you to cash out. If you're lucky, you may get your first few payments, but it's not always a guarantee.
 It follows, then, that you need to do your research upfront to fin survey websites that actually pay. This may take quite some time, but it's better to be safe than sorry.
Final Thoughts: Are Online Surveys For Money Legit? 
Online surveys for money are legit, but making a living from this means of making money online will never pan out. You might earn hundreds of dollars if you're lucky, but then that isn't something guaranteed every month.
If you want to make more money and earn full time income online, you should consider options such as affiliate marketing, which can earn you at least $1,000 in passive income per month.
Are online surveys for money safe for users?
Surveys like this for money are usually legal and can be a great way to earn extra money. The main rule is a careful choice of websites for surveys, in order not to fall for scammers.
Are online surveys for money legit?
Yes, online surveys for money can be legit. However, there are also many scams out there, so it's important to do your research and be cautious.